An updated guide on how to visit Perito Moreno Glacier following our second encounter with the giant Argentine wonder
When reporting on our first trip to Patagonia back in 2015, Kia lamented that once you've been travel writing for a while, it's hard to come up with fresh superlatives.
"I mean, you can't say gaze-catching instead of eye-catching and you can't say stride-stopping instead of heart-stopping, can you?" she wrote. The source of her discord was Perito Moreno Glacier, a sight so overwhelming that it's utterly, er, step freezing.
Now, I know that travel bloggers are prone to gasping ("we both gasped", "we gasped in awe", "we both let out an audible gasp"), but I'm not embellishing when I say that when I first glimpsed Perito Moreno, I really did gasp at the sight.
Fast-forward seven years and we once again found ourselves on the catwalks of Perito Moreno, agape at one of nature's wonders.
On the face of it, very little had changed since our first visit. The glacier was just as incredible. The only thing that was noticeably different was the weather. In 2015, we visited on the cusp of winter and while we still got patches of blue sky, thick banks of cloud rolled in regularly to obscure the scene.
This time, we visited on a gorgeous midsummer's day and it was spectacular. A high, bright sun made the ultramarine waters of Lago Argentino sparkle beside the ice field. Somehow, this gargantuan lump of ice had become even more sensational in the seven years since our last visit.
Following our return, we have updated our guide on how to visit Perito Moreno Glacier with the latest information on how to get there, where to stay and what to do at this magnificent natural-born attraction.
What is Perito Moreno Glacier?
Perito Moreno Glacier is located in the UNESCO-listed Parque Nacional Los Glaciares approximately 50km from El Calafate in Argentine Patagonia. The celebrated park is known for its remarkable natural beauty with iconic shark-tooth peaks and gleaming glacial lakes – including the 160km-long Lago Argentino.
Perito Moreno's enormous expanse of blue and white ice – 250 sq km (97 sq mi) in area and an average of 74m (240ft) in height – is unlike anything we'd previously seen. The immense field of ice is banked by swathes of rocky slopes leading up to jagged Andean peaks, creating a mesmerising natural amphitheatre of ice and rock.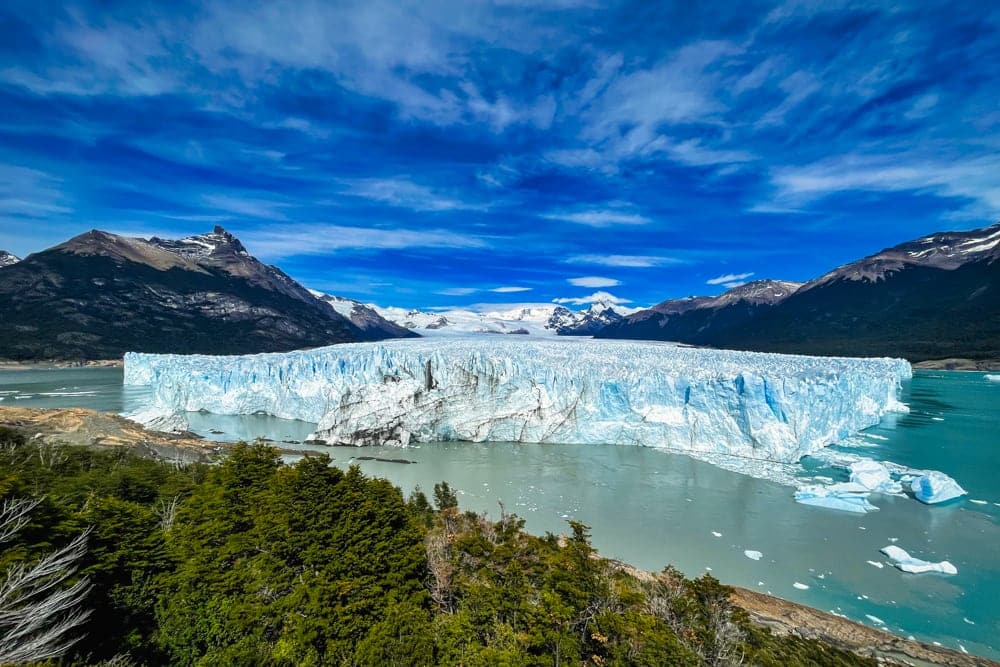 Now, I have seen glaciers before. I once spent a week slogging my way up the Baltoro Glacier (one of the longest outside the polar regions) to K2 base camp in Pakistan. The Baltoro was of course spectacular, but it was also relatively sedentary.
What makes Perito Moreno stand out is its relentless advance – as much as 2m (6.6ft) per day. The result is giant shafts of ice regularly calving away from its face and thundering into the Canal de Los Témpanos (Iceberg Channel). 
During a visit, it's highly likely you'll witness at least one calving. On both occasions, we managed to catch several such events including an enormous underwater eruption that sent inky black defect-free submarine ice torpedoing to the surface.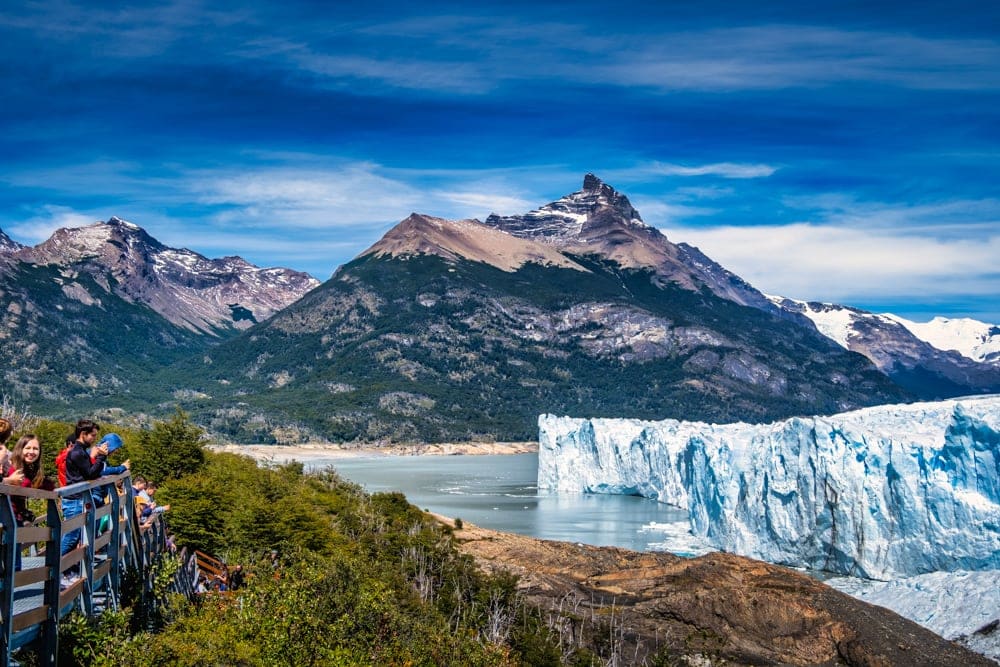 It is also remarkable just how close you can get to the shifting ice: near enough to guarantee outstanding views, but far enough to be safe from the mini icebergs calving from its facade.
Another interesting fact about Perito Moreno is that it's one of the world's few glaciers in a state of equilibrium (i.e. receding and growing at the same rate and thus in a state of balance overall).
It's not just the stunning alien-like landscape that awes but also the sounds of the glacier. There is a constant cracking, crackling sound as pieces of ice break away and crash into the water below.
Every four or five years on average, the glacier advances so much that it 'dams' a volume of water, separating the section from the rest of the lake. With no outlet, the water in the dammed section rises as much as 30 meters until eventually, the increased pressure breaks through the dam, creating an almighty rupture.
We weren't lucky enough to see this but standing there above one of nature's greatest glories, we couldn't really ask for more.
We spent both our visits strolling the wooden walkways, strategically constructed for the best views. During our first visit, we were struck by how empty it was. We had read that it was often difficult to take an unobstructed photo due to the crowds, but our winter visit gave us free rein.
During our second visit, it was noticeably busier, but we still found it easy to access all the viewpoints and never felt cramped. However, it's worth noting that this was early 2022, so visitor numbers in Argentina were still lower than usual due to the pandemic.
During both visits, we spent around five hours at the site. One might wonder how there is enough to fill up five hours but the glacier is mesmerising and it's easy to just stand and stare. Watching ice melt may sound dull, but here it's surprisingly thrilling.
How to get to Perito Moreno Glacier from El Calafate
You can fly to El Calafate from Buenos Aires or Ushuaia. Check skyscanner.net for the latest prices. The town is also served by a number of bus routes including El Chalten (3 hours), Río Gallegos (4 hours), Puerto Natales in Chile (6 hours) and San Carlos de Bariloche (25 hours) among others. Check OmniLíneas for the latest connections. From El Calafate, you can get to Perito Moreno by bus, private transfer or tour.
By bus
When we first visited Perito Moreno, we took a bus from the El Calafate Bus Terminal (map here). It was late autumn by then so there was only one return bus a day, leaving El Calafate at 9am and returning at 4pm.
However, during the high season (June to August), there is an additional bus leaving El Calafate at 1pm and returning at 7.30pm. Both buses are run by Caltur who can also organise other types of tours to Perito Moreno.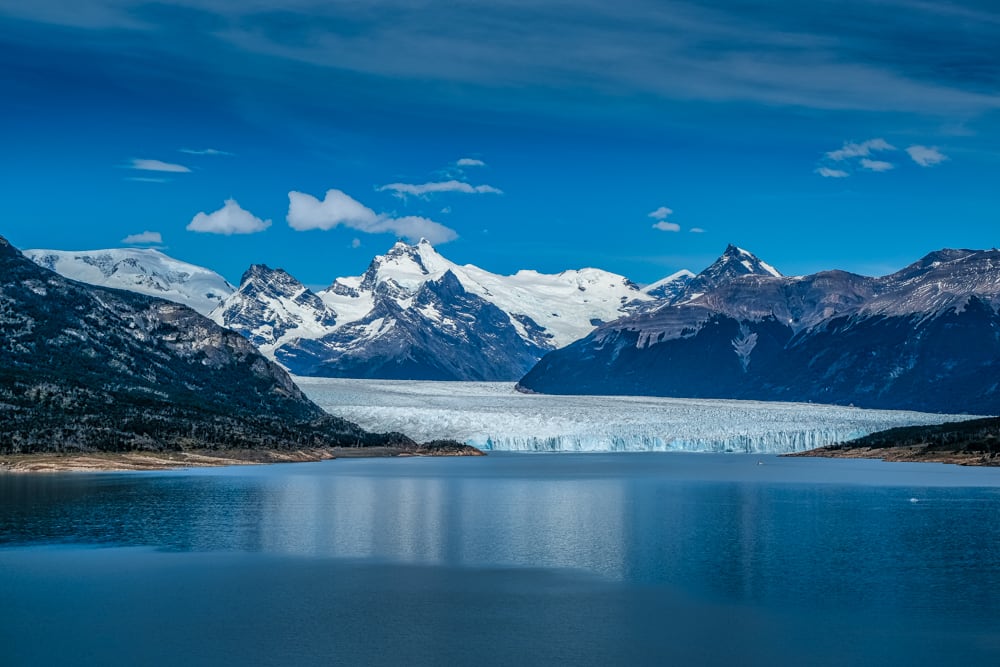 When we went by bus, it was very quiet and there were only five other people on board. However, as tickets can only be bought at the bus station and the buses tend to get full in summer, we recommend booking at least a day earlier. As of January 2022, it costs 4,500 ARS for return bus tickets ($40 USD – but see the note below about Argentina's 'Blue Dollar' rate).
The bus journey takes approximately 1.5 hours each way and stops at the park entrance where you pay the admission fee. A staff member will board the bus, take your payment and give you a ticket in return (valid for one day only). As of January 2022, the park entrance fee is 2,520 ARS ($25 USD) for foreigners and 610 ARS for Argentinian nationals. Check the latest prices here.
By private transfer
When we returned in 2022, it was peak season and as we had spent the previous day hiking in El Chaltén, we hadn't organised our transport to Perito Moreno. When we went to the bus station to book tickets in the morning, the earlier bus had already sold out so the clerk organised a private transfer for us.
The transfer cost 10,000 ARS in total ($90 USD). This was only 1,000 ARS more than the bus fare for the two of us. We just had to wait 15 minutes for our driver to arrive.
The transfer took slightly less time than the bus and when you arrive at the park entrance, you have to go into the park office to pay your fee which is also quicker than taking the bus.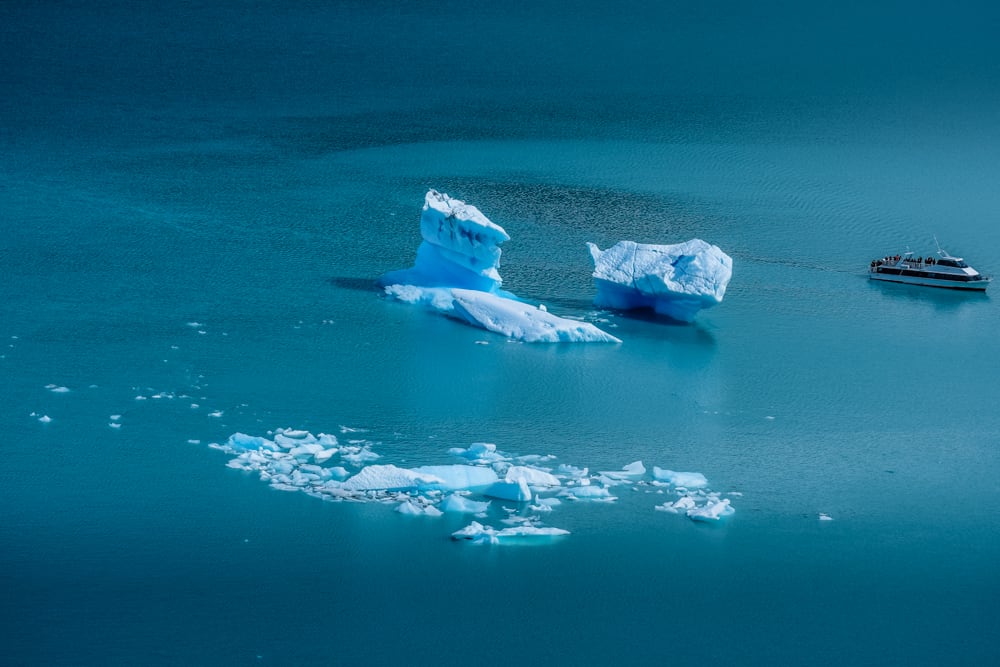 Our driver left us at the main car park and we agreed to meet at 2pm which gave us almost five hours to explore – more than enough especially as this was now our second visit. The driver dropped us back at our hotel.
Important note: Argentina's 'Blue Dollar' rate means you can get a lot more for your money compared with withdrawing from a cash machine or paying by card. Therefore, the above prices reflect the current official exchange rate but if you take all your cash in USD and convert it to local currency once you're in Argentina, you'll pay around half the price.
By tour
There are several Perito Moreno tours available from El Calafate. These vary in length and activity and can be organised in El Calafate. The most popular are half-day and full-day tours which can include a number of activities such as boat excursions, kayaking and glacier trekking.
The boat tours (boat safaris) last around 90 minutes and include snacks and a drink. They can be booked on arrival to Perito Moreno but can sell out so we recommend booking ahead during peak times. Prices start from $3,000 ARS ($27 USD) at Hielo y Aventura. Excursions can also be arranged through Glaciar Sur.
Below are some recommended tours that can be booked in advance online through Viator.
Where to stay in El Calafate
During our first visit to El Calafate, we stayed at the super-cosy Jardín de los Presentes. It's a 10-minute walk from the centre but you get a two-storey apartment all to yourself with reliable hot showers and a gas fire. Breakfast is included and the staff are super helpful (but Spanish speaking only).
The second time, we stayed at the quaint Hosteria Los Canelos. Located around halfway between the town centre and the bus station (a 10-minute walk from each), Los Canelos is perfectly situated for a day trip to Perito Moreno. The hotel is surrounded by charming gardens with wide views across the valley and also includes breakfast.
Other El Calafate options
Top-end options are limited but El Calafate has a variety of hotels, lodges, B&Bs, hostels and even a campsite or two. We've picked out a handful of the best-reviewed below.
Top-end:
Mid-range:
Budget:
When to visit Perito Moreno Glacier
The weather is most pleasant in the region from November to March. That said, we first visited in late May and had fair weather with the added bonus of practically zero tourists.
The best time to visit Perito Moreno is during the shoulder seasons from late March to April or late October to November. Temperatures may be cooler but there will be thinner crowds and lower accommodation prices.
Anything else?
No matter what time of year you go, make sure you pack warm clothes, a hat, sunscreen and sunglasses. The walkways are flat and well-maintained but you should still wear comfortable walking shoes as you will probably cover several kilometres over the course of your visit (there are over 4,000m of walkways).
Note that only food purchased at the cafeteria can be consumed within. We took a packed lunch and ate it outside. Also, note that the road to Perito Moreno has a few switchbacks so you may want to pack some travel sick pills just in case. Finally, charge your camera and have plenty of available memory!
---
Enjoyed this post? pin it for later…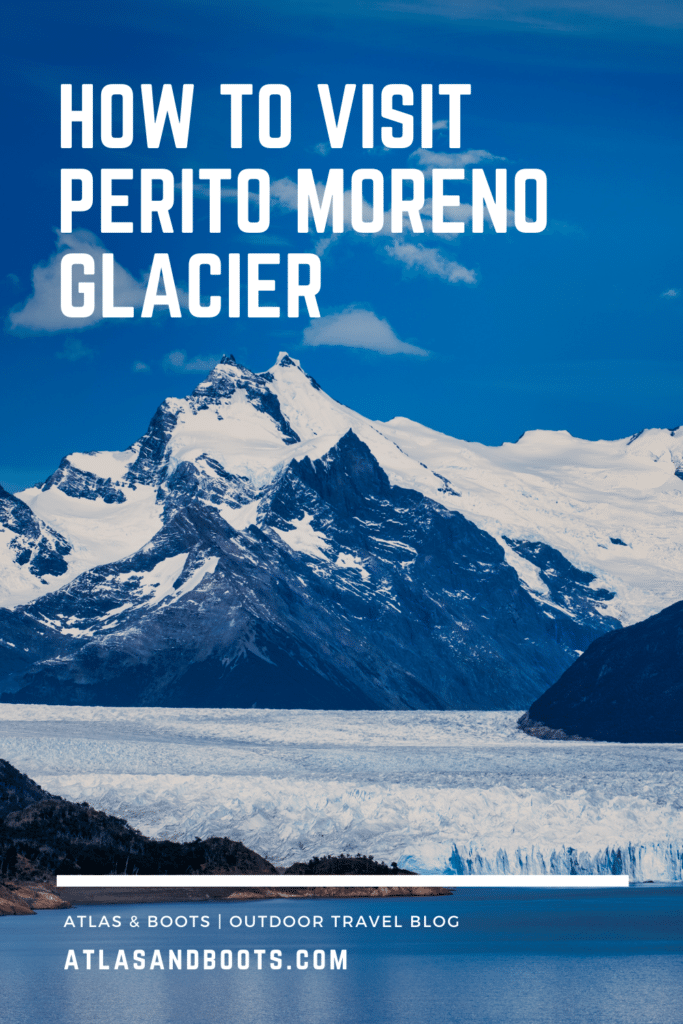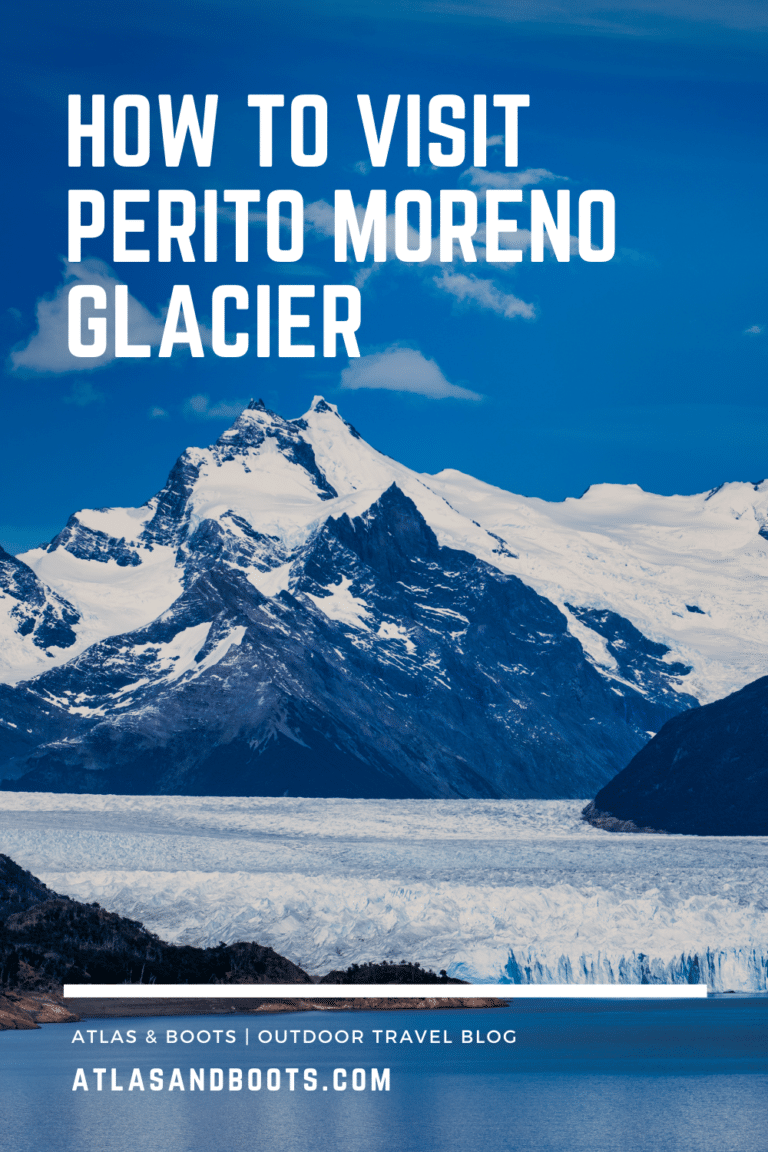 ---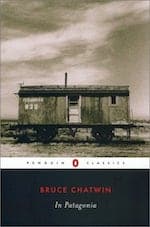 In Patagonia is an account of Bruce Chatwin's travels to a remote country in search of a strange beast and his encounters with the people whose fascinating stories delay him on the road.
Lead image: Atlas & Boots
Autor: Peter
Fuente de contenido