We take a look at the best dive sites in Belize, from its famous giant sinkhole to Gladden Spit, home to the world's largest fish
Pint-sized Belize on the Caribbean Sea has countless dive sites, from laid-back shore dives to intense drifts and everything in between. The translucent seas hugging the country's idyllic coast are home to majestic coral gardens, aquamarine lagoons and out-of-this-world atolls.
A kaleidoscope of tropical and pelagic (open ocean) fish, including the world's largest, patrol the waters along with turtles, rays and several species of shark. There are walls, canyons and tunnels to explore as well as the enigmatic Great Blue Hole, anointed by Jacques Cousteau as one of the world's finest dive sites.
Belize Barrier Reef
Stretching 300km along almost the entirety of the Belize coast, the Belize Barrier Reef is part of the world's second-largest reef system. Second only to Australia's Great Barrier Reef, the Mesoamerican Reef was formed by a chain of submerged mountains and ridges creating countless reefs and lagoons boasting every imaginable shade of blue. It is the largest barrier reef in the Caribbean Sea, Atlantic Ocean and the northern hemisphere.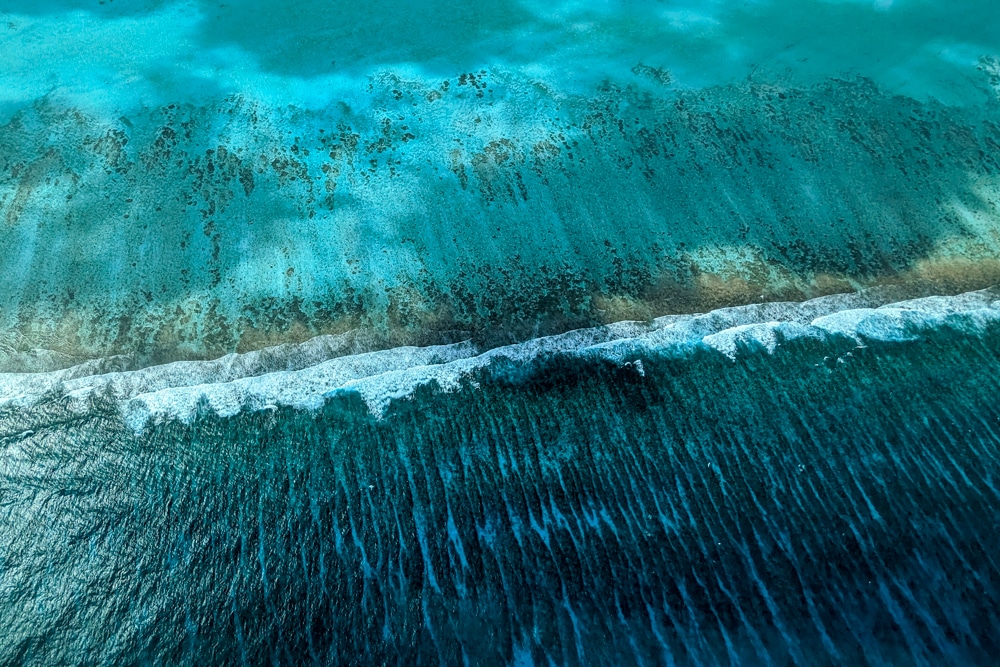 Described by Charles Darwin in 1842 as 'the most remarkable reef in the West Indies' and inscribed by UNESCO as a World Heritage Site in 1996, the Belize Barrier Reef lies around 300m off the Belize coast in the north and around 40km in the south. The system also includes three atolls (ring-shaped reefs) sitting further out to sea: Turneffe Atoll, Lighthouse Reef and Glover's Reef.
The entire ecosystem harbours a rich abundance and diversity of marine life including 247 varieties of marine flora, over 500 fish species, over 100 types of coral and 350 mollusc species. It is also home to the world's largest population of manatees, whale sharks and several species of marine turtles.
Best dive sites in Belize
Unsurprisingly, the Belize Barrier Reef, with its hundreds of sand and mangrove cayes, moderate depths and clear, calm waters, is home to some of the finest diving in the world. To help you get the most out of it, we share eight of the best dive sites in Belize.
1. Blue Hole
Location: Lighthouse Reef
Max. depth: 60m (124m with gas)
In 1971, Jacques Cousteau famously described Belize's Great Blue Hole (now the Blue Hole Natural Monument) as one of the world's top 10 dive sites. Ever since, the giant sinkhole has captivated the public's attention. Measuring 318m (1,043ft) across and 124m (407ft) deep, the Blue Hole is considered one of the world's classic dives.
Divers must complete a deep diver qualification to descend 40m (131ft) into the Blue Hole's depths where you'll get to see the hole's caverns and overhangs, home to stalactites and other bizarre rock formations.
You'll get around eight minutes of 'bottom time' even though you'll be far from the seabed proper. If you want to go deeper than 60m (200ft), you'll need to use hypoxic gas. The thrilling and eerie dark descent is not for the fainthearted, hence why the Blue Hole is considered a rite of passage among elite divers.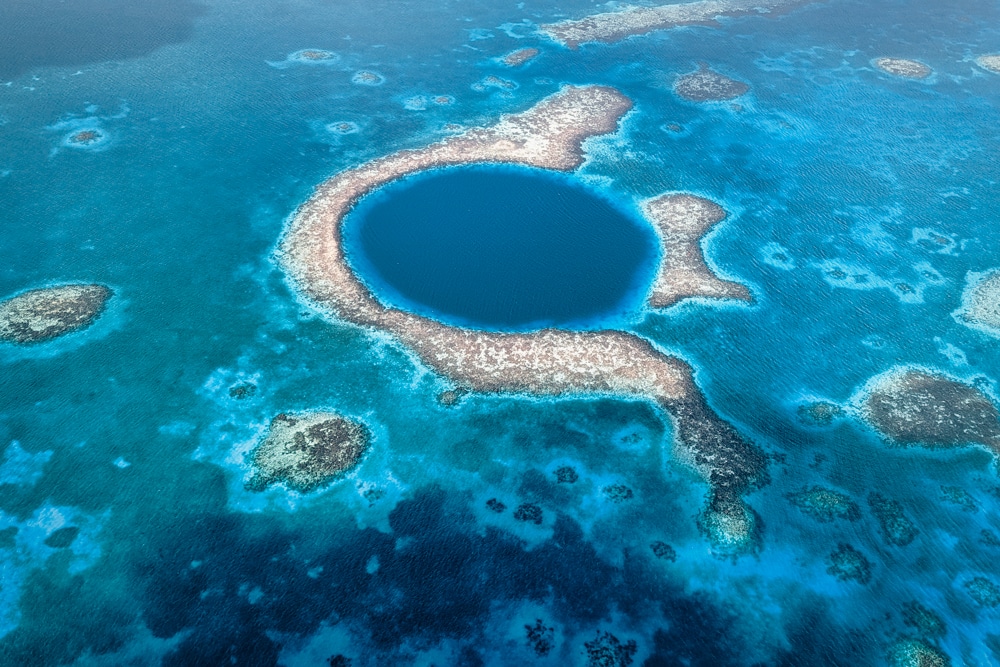 2. Hol Chan Marine Reserve
Location: Ambergris Caye
Max. depth: 9m
Its sheer ease of access makes Hol Chan Marine Reserve one of Belize's best dive sites – but also one of its most popular. It offers vibrant coral formations and diverse marine life packed into a small site with shallow waters in an easy-to-reach area off Ambergris Caye. There are few sites in the world that offer such rich reward for so little effort.
The reserve is teeming with marine life. Over 160 species of fish have been recorded in its waters as well as 40 types of coral, five sponge species and three marine mammals (two dolphin species and one manatee) – although these are rarely seen. Expect to see turtles, rays, nurse sharks, octopus, lobster and numerous species of reef fish.
3. Half Moon Caye Wall
Location: Lighthouse Reef
Max. depth: 18m/30m
Some argue that this is the best dive site in all of Belize. 'The Wall' has been given the tagline '6,000 feet of vertical abyss' which tells you all you need to know about its enormous vertical drop-off. The site can be dived from a beach which slopes down to a depth of around 13m where the abrupt drop-off begins.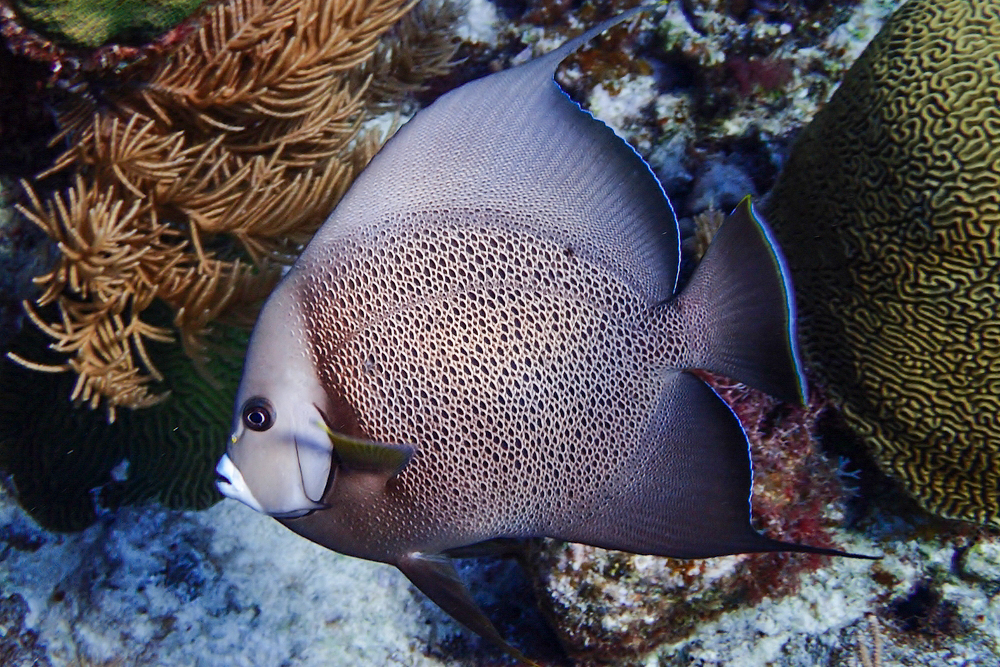 The wall is home to tunnels and rock formations as well as colourful sponges, coral and plenty of fish life including reef sharks, rays and eels. As Half Moon Caye Wall is often visited after diving the Blue Hole, most dives usually level off at 18m but it is possible to go deeper depending on your experience and schedule.
4. Gladden Spit
Location: Placencia Reef
Max. depth: 18m
The Gladden Spit and Silk Cayes Marine Reserve is located towards the southern end of the barrier reef where it begins to widen. Lying around 36km off the coast of Placencia, the reserve is not the easiest to reach but the rewards are big, as in the largest known fish in the world.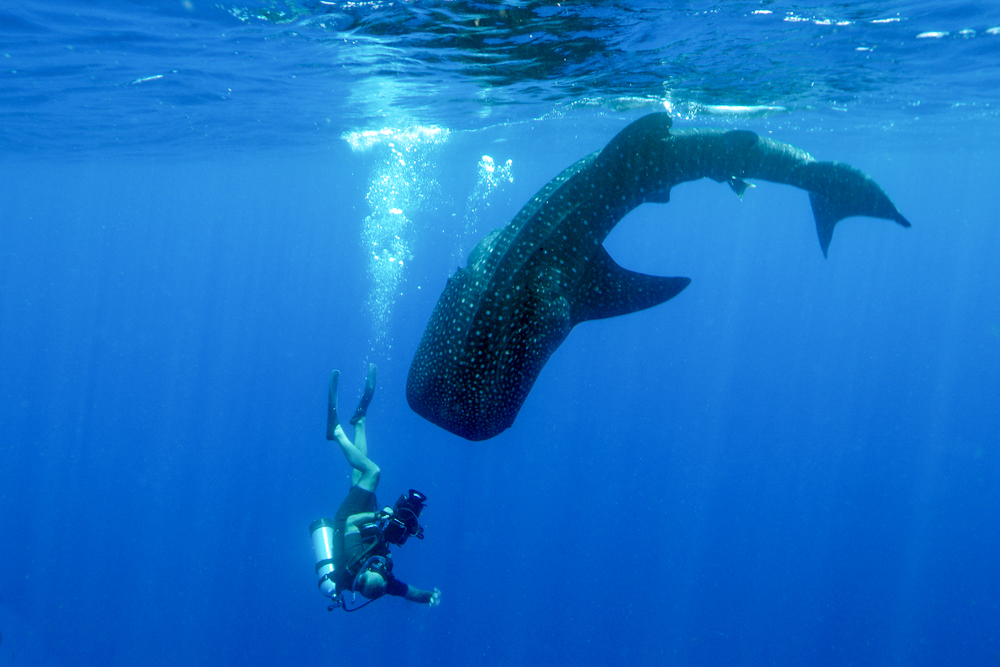 Growing up to nearly 19m in length, whale sharks frequently visit the waters around Gladden Spit, a promontory forming the southernmost tip of a sunken atoll. The giant fish arrive between March and June to feed on the eggs of the 25 species of reef fish that congregate here to spawn.
The spit has a short sloping shelf that drops off steeply at about 40m. Activity in the reserve is heavily regulated with dives conducted in mid-water at around 18m and in groups no bigger than 12.
5. Long Caye Aquarium
Location: Lighthouse Reef
Max. depth: 18m
Another popular spot in Lighthouse Reef, the Aquarium (not to be confused with the Aquarium dive site on Glover's Reef) is a wall dive that attracts a variety of colourful fish life. While larger specimens are not as abundant, the wall teems with schools of smaller fish such as sergeant major, Bermuda chub and creole wrasse as well as grouper, parrotfish and trumpetfish.
Dives usually do not descend deeper than 18m, particularly if following a Blue Hole dive. Parts of the wall begin to overhang a bit deeper giving plenty of space to inspect the diverse brain and staghorn coral that grows there.
6. Esmeralda Canyons
Location: Ambergris Caye
Max. depth: 24m
If you're looking for a quieter dive to Hol Chan Marine Reserve, then Esmeralda Canyons is an excellent option. Located within easy reach of Ambergris Caye, Esmeralda Canyons is deeper and known for its unique geography: rows of coral-clad underwater gullies that line up like 'library bookshelves'.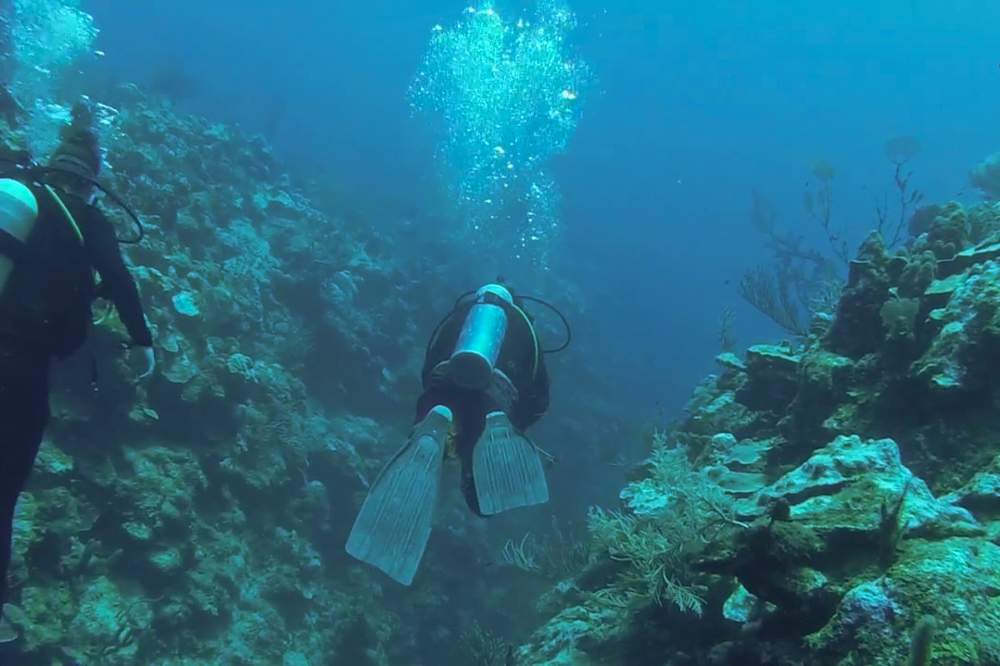 Some of the canyons are too narrow to enter so part of the dive is spent swimming over them and inspecting the coral gardens, home to butterflyfish, surgeonfish, damselfish, parrotfish, groupers and eels as well plenty of other colourful reef fish species.
Later in the dive, as the canyons widen, you'll get the chance to descend to the sandy seabed and inspect the walls. Sightings of nurse sharks and reef sharks are almost guaranteed.
7. The Elbow
Location: Turneffe Atoll
Max. depth: 18m/30m
The Elbow takes its name from its location on the southern tip of Turneffe Atoll where two local currents converge. The result is an abundance of marine life, particularly larger current-riding marine animals such as eagle rays and cruising turtles as well as large schools of Horse eye jacks. It's been described as an 'armchair dive' as divers drift on the current and watch the canyons, coral formations and sea life fly by below.
As the site is at the confluence of two drifts, it can be choppy on the surface and have strong currents below. Divers should have excellent buoyancy and air consumption control.
8. Trick Ridge
Location: South Water Caye Marine Reserve
Max. depth: Various
The South Water Caye Marine Reserve is known for its coral restoration projects as well as its exceptional wall diving. There are several possible sites in the area (see below) but Trick Ridge probably best showcases the area's unique underwater terrain of dramatic ridges, plunging walls and sandy-bottomed channels.
As far as sea life goes, the reserve has an abundance of spotted eagle rays as well as southern, roughtail and eagle rays. One of the inner walls of Trick Ridge is even named 'Eagle Ray City' in their honour.
On top of the ridge, you will find a bright coral garden, home to soft and hard corals as well as plenty of species of reef fish. Both Hawksbill and Loggerhead turtles also frequent the site.
Other notable dive sites
The aforementioned sites are our suggestions, but Belize is home to scores of fantastic dive sites spread across its barrier reef and atolls. The below are recommended by local dive schools.
Elkhorn Forest, Lighthouse Reef
Tarpon Caye, Lighthouse Reef
Tres Coco, Lighthouse Reef
Southwest Caye Wall, Glover's Reef
Bev's Garden, Glover's Reef
Baking Swash Reef, Glover's Reef
West Wall, Glover's Reef
The Pinnacles, Glover's Reef
Emerald Forest, Glover's Reef
Long Caye Wall, Glover's Reef
Manta Wall, Glover's Reef
Calabash Caye, Turneffe Atoll
Sayonara Wreck, Turneffe Atoll
Stingray Motel, Turneffe Atoll
Dead Man's Cayes, Turneffe Atoll
Long Coco split, Placencia
Turtle Canyons, Placencia
Laughing Bird Dropoff, Placencia
The Abyss, South Water Caye Marine Reserve
Curlew Wall, South Water Caye Marine Reserve
Rosella's Garden, South Water Caye Marine Reserve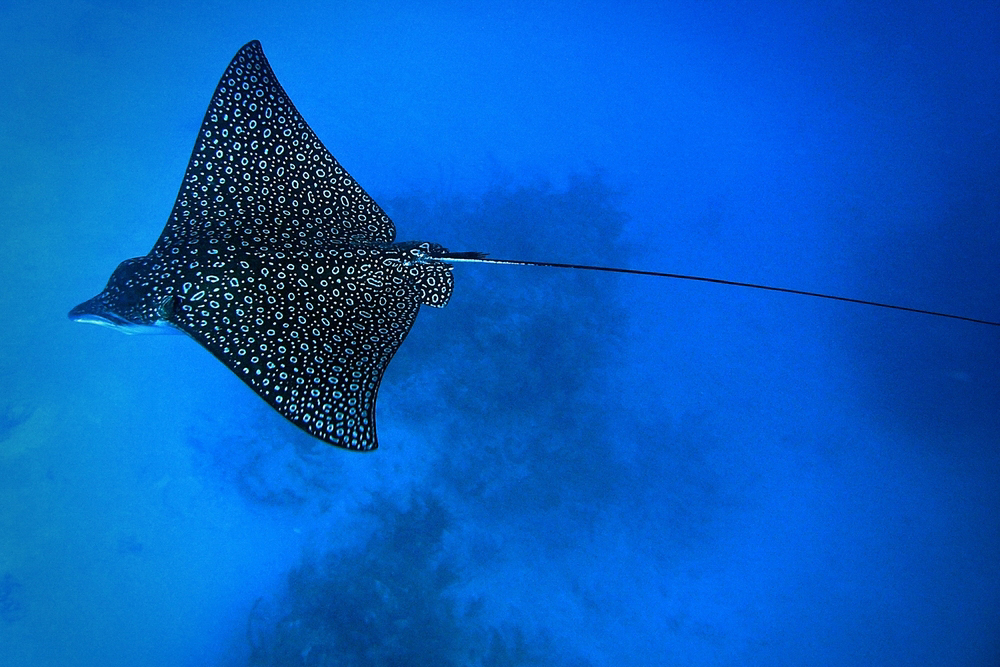 Best dive sites in Belize: the essentials
What: The best dive sites in Belize.
Where: We stayed at Las Terrazas on Ambergris Caye, an elegant beachfront resort with stylish white-washed villas overlooking the gardens and a large infinity pool. The villas all come with modern kitchens including an oven, refrigerator, microwave, coffee maker, toaster, dishwasher and washing machine. Each unit comes with at least two full bathrooms and a balcony and some with a hot tub.
Located 6.5km to the north of San Pedro, the main town on the island, Las Terrazas has a bar and restaurant, spa, private beach and jetty, and offers free use of bicycles, kayaks and paddle boards to guests. We organised our dive and snorkel experiences via the resort which uses Amigos del Mar. They can also arrange Blue Hole flights, cruises and mainland excursions.
When: The best time to dive in Belize is during the dry season between January and May. Visitors can expect clear visibility and warm, sunny days with the odd shower. The wet season runs from June to December.
How: On Ambergris Caye, you'll probably want to hire a golf cart to get around the island. We hired our cart through Mark's Golf Carts, but it wasn't in great condition. There are lots of golf cart companies on the island so it may be worth shopping around or asking your hotel for a recommendation.
As the island is so small, it's easy to navigate and driving is pretty straightforward. However, it's worth mentioning that the roads – particularly the further you get from town – are in poor condition and can be rather uncomfortable to drive.
We took a water taxi from Chetumal in Mexico to San Pedro via Water Jets International. The 1.5-hour boat ride was uncomplicated and cost $70 USD per person. To get from San Pedro to Belize City on the mainland, we took another water taxi, this time with San Pedro Belize Express (1.5 hours, $30.50 USD).
All international flights arrive at the Philip Goldson International Airport (PGIA) near Belize City. Book through skyscanner.net for the best prices.
---
Enjoyed this post? pin it for later…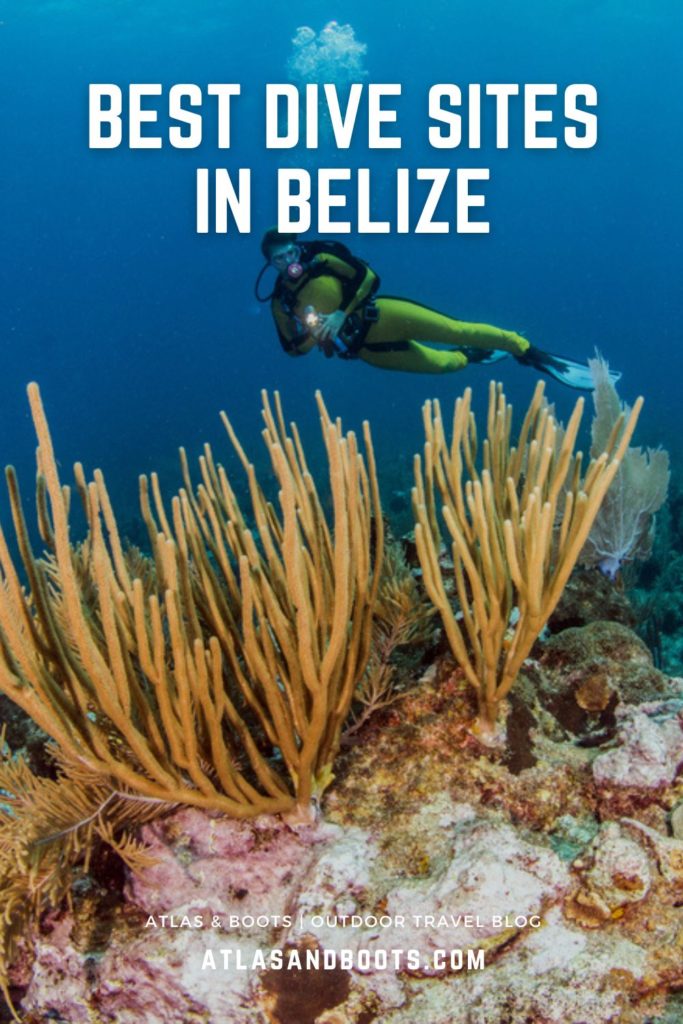 ---
Autor: Atlas & Boots
Fuente de contenido