Adventurous Kate contains affiliate links. If you make a purchase through these links, I will earn a commission at no extra cost to you. Thanks!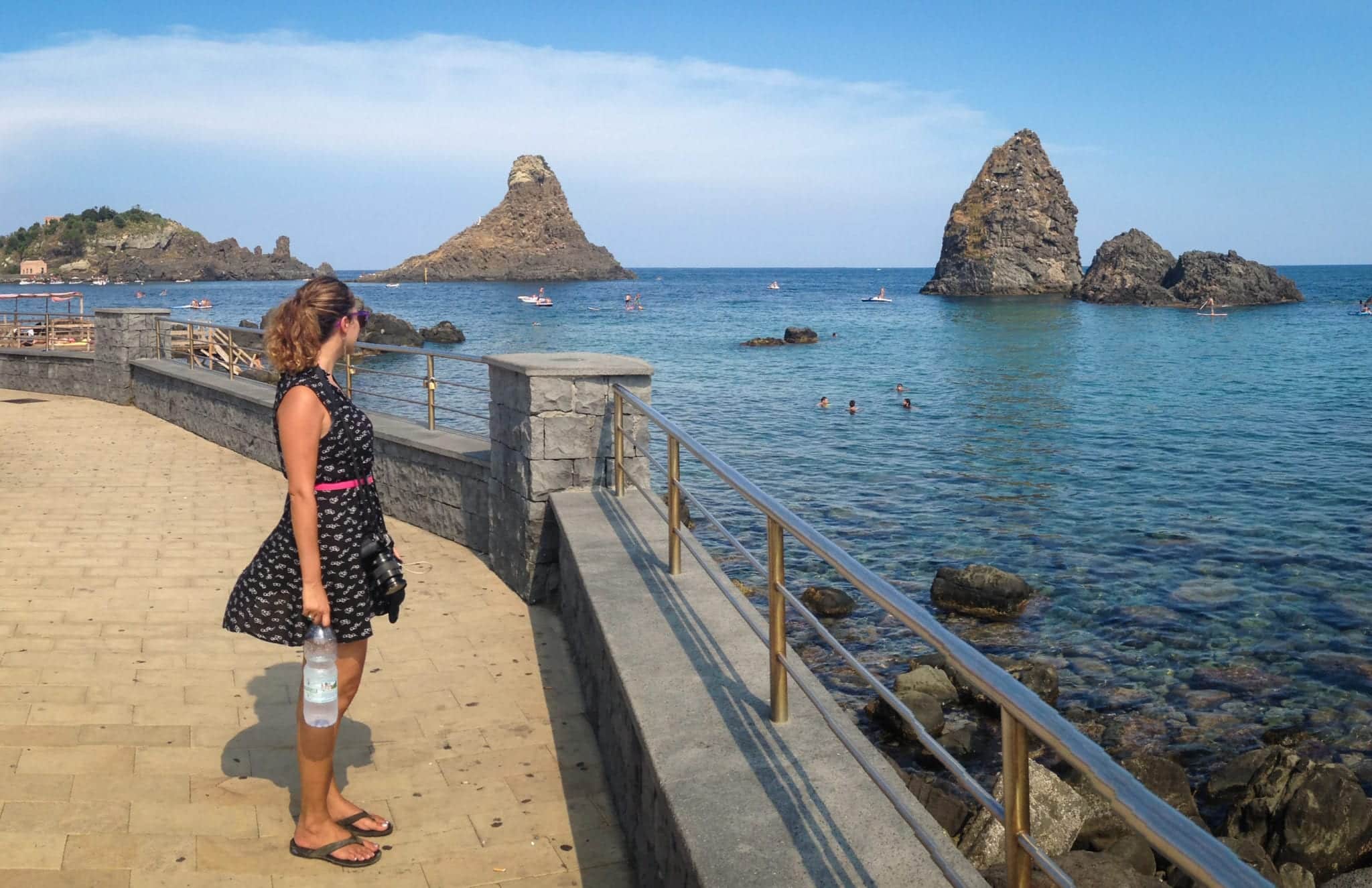 Every year, I love to look back at my travels and choose my favorite new destinations of the year.
In 2014, some of my favorite new destinations were Finland, Sri Lanka, and Savannah, Georgia.
In 2013, some of my favorite new destinations were Japan, Macedonia, and Berlin.
In 2012, some of my favorite new destinations were the Faroe Islands, South Africa, and Costa Brava, Spain.
Some years, I just did a big list. Sometimes, I listed my top three along with the others. I think it's best to think about the year and do what feels right. So this year, in 2015, I'll be highlighting my favorite new destination of the year and listing the rest.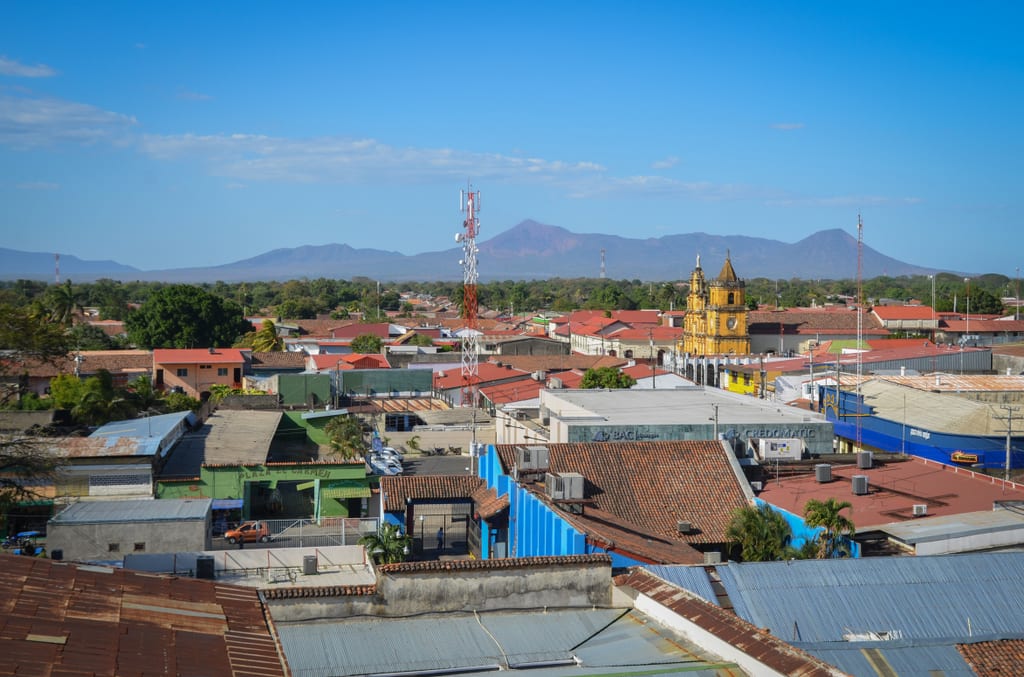 My Favorite New Destination of the Year: Nicaragua
When thinking about my favorite new destinations from this year, you know what comes to mind? Little Corn Island. San Juan del Sur. Ometepe. And, to a lesser degree, Laguna de Apoyo and León.
Loving each of those places so much, how could Nicaragua not be my favorite new destination of the year? And when you consider their diversity, from funky beach towns to undeveloped islands and colorful, chaotic cities, it's all the more remarkable.
I adore Nicaragua. It's a colorful country filled with kind and welcoming people. I'd go so far as to consider it the most naturally beautiful country in Central America. The food is pretty basic, but there's something rhapsodic about a perfectly roasted chicken eaten on a plastic stool on the street. And with everything being so cheap, it's a very affordable trip, especially from the United States.
I do worry for Nicaragua, though. Little Corn Island is in its sweet spot right now, being nice and quiet but just starting to pick up, and I dread the thought of it becoming destroyed in the name of tourism like Koh Phi Phi. At the same time, the Chinese are planning to build a canal through Nicaragua and its eponymous lake, and I shudder at the thought of what that's going to do to Ometepe and the gorgeous coastline near San Juan del Sur.
Put Nicaragua on your "go now" list for 2016. I'm serious. It might not be this way for long.
Favorite Nicaragua Experiences: Watching the sunset from Hacienda Merida in Ometepe, discovering hidden beaches and wacky island people on Little Corn Island, spending a day at Laguna de Apoyo, the catamaran day trip from San Juan del Sur, rocking the Sunday Funday party in San Juan del Sur, enjoying incredible views from the top of León Cathedral.
Copenhagen
A bright and colorful city filled with people wearing only black and gray. Everyone is on a bicycle. It's cool and organized and even the rougher areas are nicer than anything you've seen in the US. People give zero fucks in the best way possible.
Looking back, Copenhagen didn't have any one moment that made me fall in love with it — it was more of a mosaic-like destination, where I didn't realize how much I enjoyed it until I had been there for a few days. The kind of place where you're so happy each minute, you suddenly think to yourself, "You know? This place is great." I often feel that way in Nordic cities.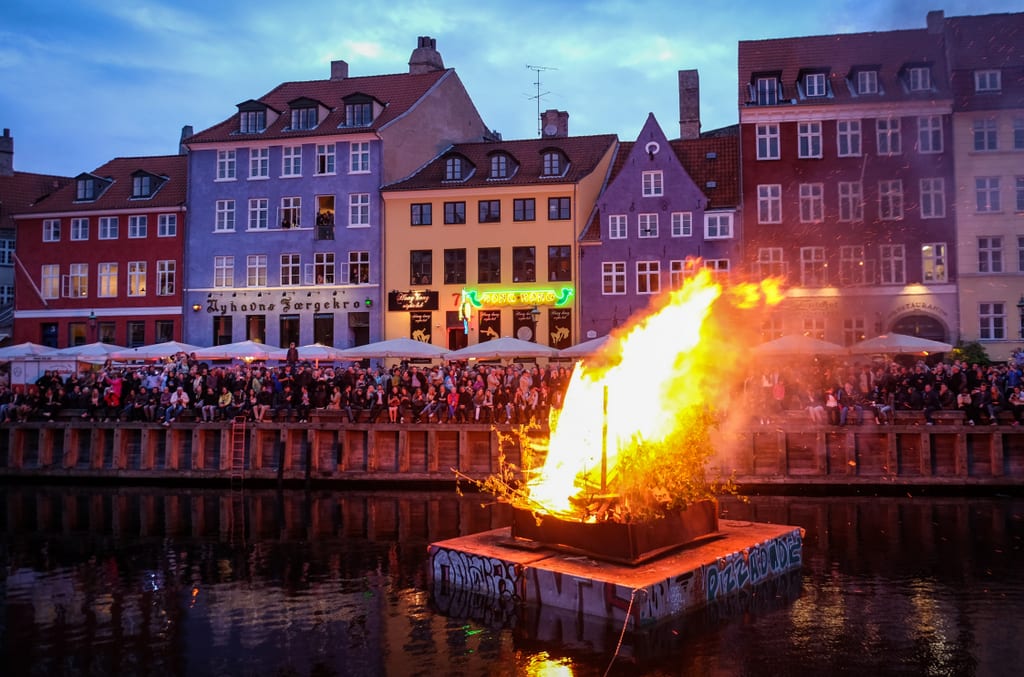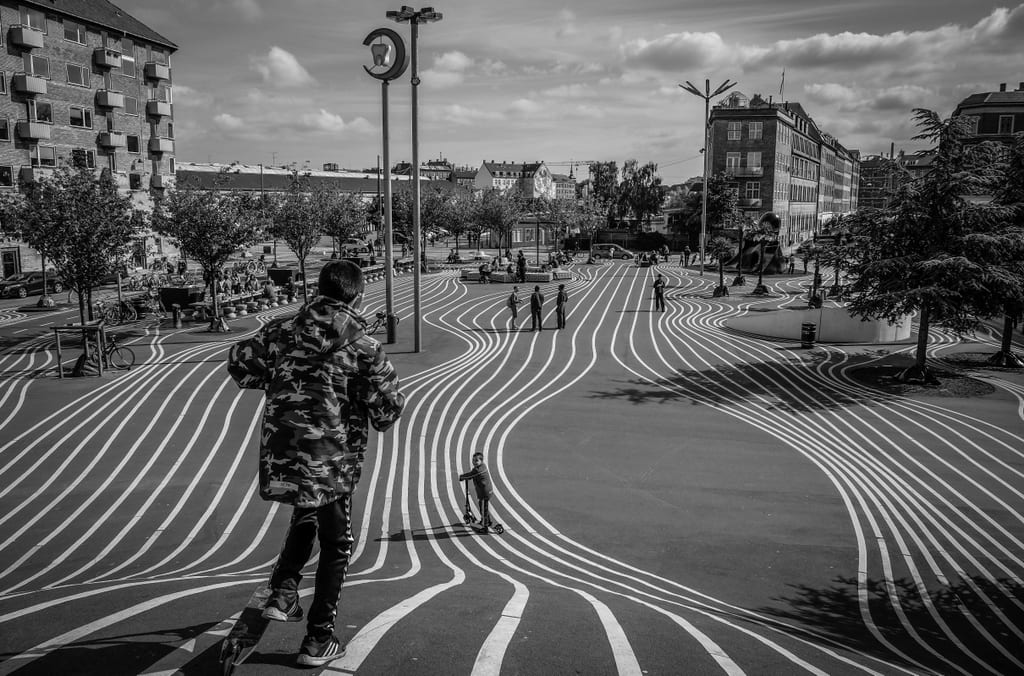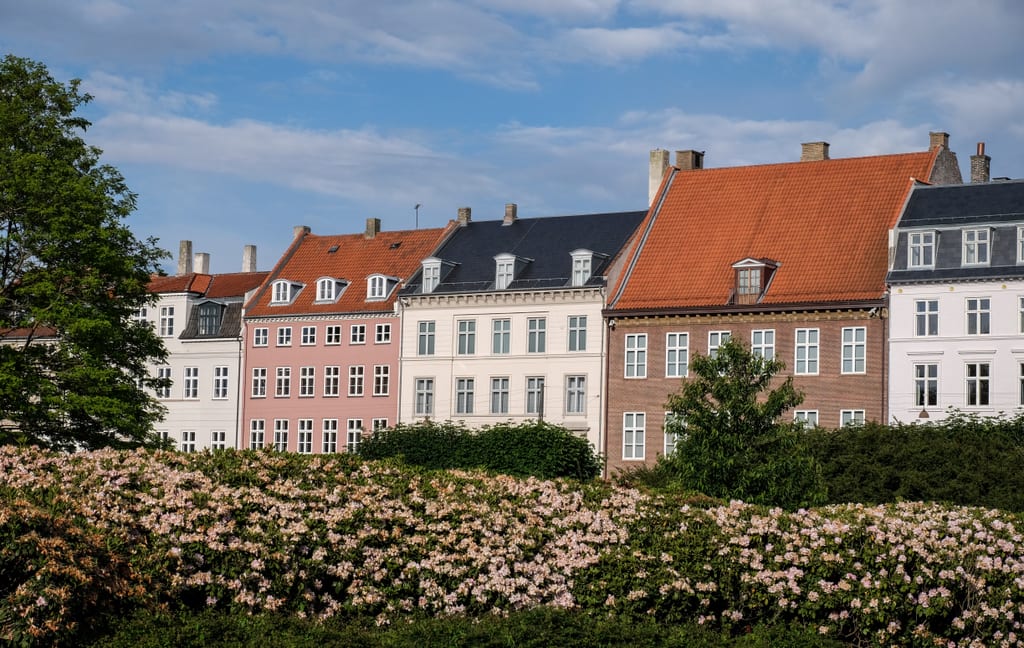 Favorite Copenhagen Experiences: Eating one of the best meals of my life at Höst, celebrating Sankt Hans with bonfires, wandering the open-air museum and deer park, climbing to the spiraled top of the Church of Our Savior, exploring the separatist zone of Christiania, having a party night for the ages starting with street food at Papirøen.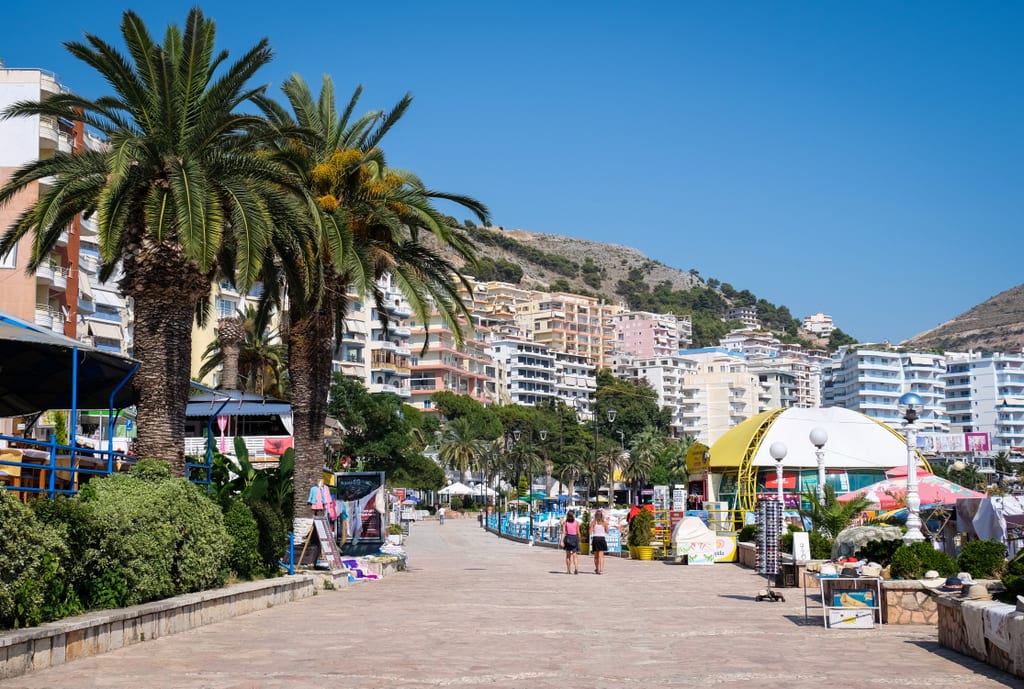 Albania
A country just waking up to mass tourism, Albania is one of the few places in Europe that you can visit as a tourist and feel like you're on another planet. Futuristic bunkers dot the countryside and buses leave from random street corners instead of stations, even in the capital. Yet the area around Saranda is home to some of the best beaches in Europe and Tirana is fun and funky and even chic.
Albania is the least-developed country I've visited in Europe, and poverty here is visible in a way more like Southeast Asia than what you would expect in Europe. That said, the people are very welcoming (if in disbelief that you're visiting as a tourist) and the country is fascinating.
Favorite Albania Experiences: Exploring the beaches of Ksamil, chilling out in relaxing Saranda, wandering and photographing Berat's city of a thousand windows, climbing Tirana's bizarre and broken-down pyramid, having prosecco on top of the tallest building in Tirana at sunset.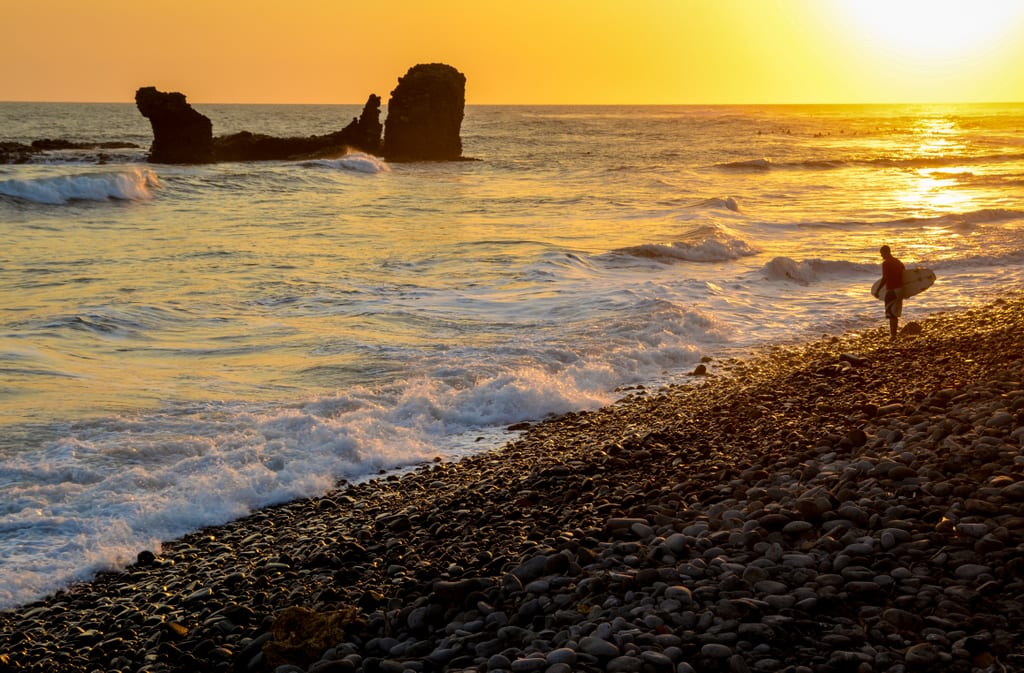 El Tunco, El Salvador
Who knew I'd fall in love with a two-street town in El Salvador? The surfing may be for more experienced surfers, and the size of the town may be too much for urbanites, but I found it to be a marvelous escape. My best days in El Tunco followed a solid schedule of enjoying the beach, eating fabulous food, watching the sunset, and heading out to the nightly party spot.
Favorite El Tunco Experiences: Watching the sunset every night at Monkey La La, enjoying free drinks at every Ladies' Night event, eating pupusas on a daily basis, spending afternoons in the pool at Papaya Lodge, loving how the town's feel changes with the influx of visitors from San Salvador on the weekends, swimming through the wild surf.
Santorini
Finally, at long last, I made my way to the most romantic of Greek isles. Santorini needs no introduction — it's the kind of place that dominates fantasies. Those perfectly white towns set against the bright blue Aegean Sea. Some of the best sunsets on the planet.
It's not perfect, by any stretch. It was on the pricey side. As a solo traveler, I felt a bit out of place in couple-dominated Oia. And I happened to be there during the height of the Greek financial crisis, causing panic to many visitors to Greece (though ATMS were stocked and business went on as usual in Santorini). But visiting Santorini was fulfilling a dream.
Favorite Santorini Experiences: Watching the sunset in Oia and photographing it from every angle, enjoying a swim and a sunset at Lioyerma bar, eating Greek salads at least once per day.
Chicago
How is it possible that I didn't make it to Chicago until 2015? Let's not talk about that. But this great American city was well worth the wait. It was a big city, yet felt far more low-key than East Coast metropolises. The architecture was endlessly interesting. I also got to see a lot of the city spirit when the Blackhawks won the championship and everyone was decked out in gear!
My main reason to go to Chicago was to dive into the food scene, and I probably had the best five-day eating stretch of my life, getting into traditional Chicago deep dish and hot dogs as well as some new high-end spots. Honestly, as far as food goes, you will eat amazingly in Chicago!
Favorite Chicago Experiences: Taking a pizza tour, going on an architecture cruise, hanging out in Wicker Park, eating at Longman & Eagle (my favorite restaurant of all I saw in Chicago), having a terrific reader meetup at Hopleaf.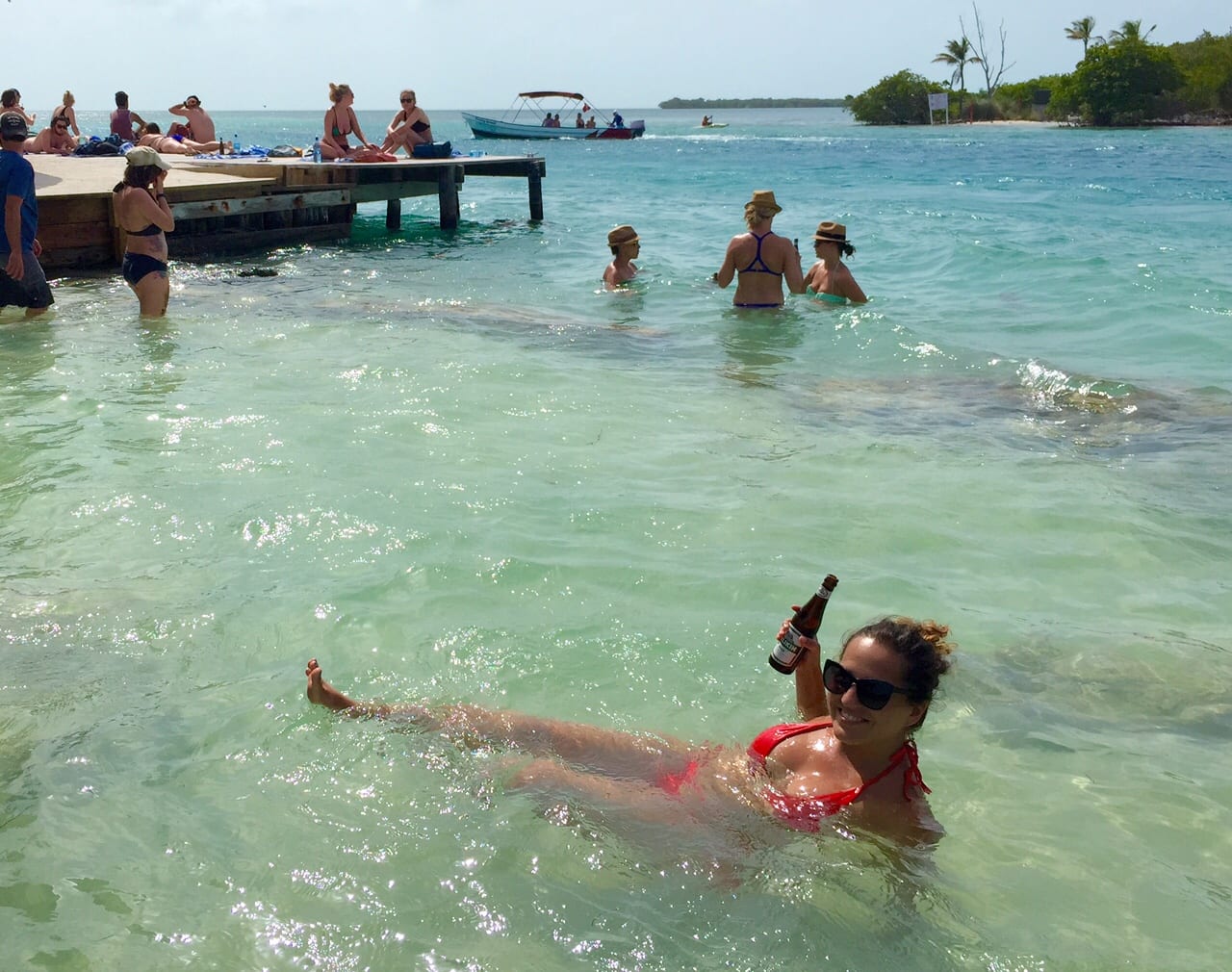 Belize
I actually didn't have the highest hopes for Belize — it didn't seem like a very "me" destination — but soon I realized how wrong I was! Belize was a fucking blast. Home to the most perfect turquoise water I've ever seen, superb snorkeling, and friendly, laid-back people, I quickly fell into the languid Belizean lifestyle.
Best Belize experiences: The three-day sailing trip from Caye Caulker to Placencia with Raggamuffin Tours, snorkeling the Belize Barrier reef with sharks and rays, exploring the skeleton-filled ATM caves in San Ignacio, chilling out on the Split in Caye Caulker.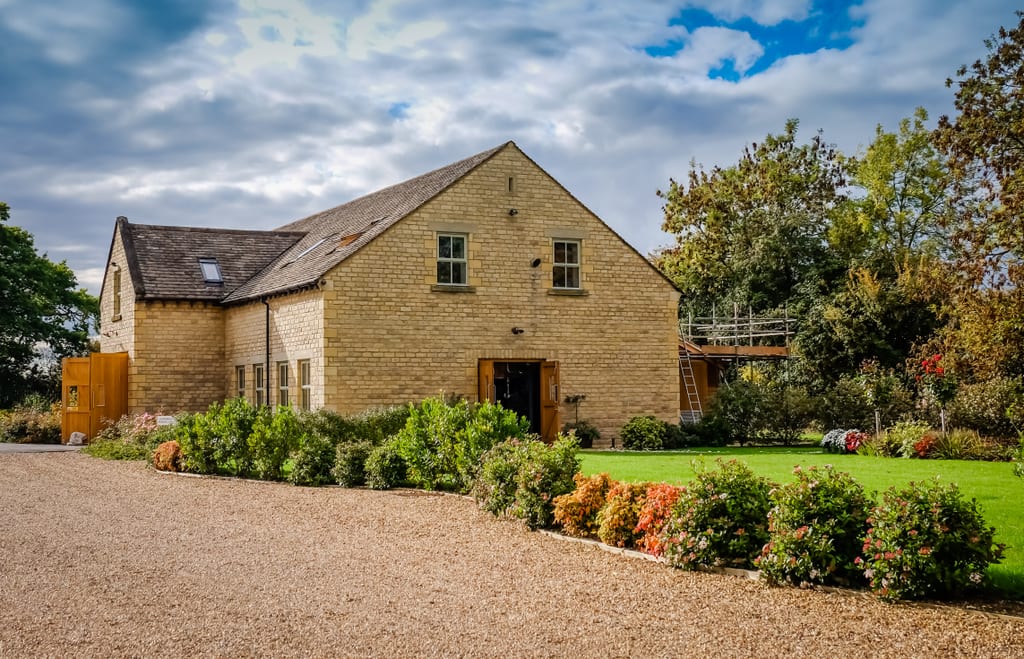 Cotswolds, England
Despite living in England for a few years, I never made it to the Cotswolds. But even with a brief, less-than-24-hour visit, my interest was whet enough to know that I must return and do it right. I was spellbound while driving through the countryside and enjoying every lazy moment spent in quiet Moreton-on-Marsh.
Best Cotswolds Experiences: Visiting Cotswolds Distillery and exploring Moreton-on-Marsh, including a quick afternoon tea stop at The Marshmallow.

Riga, Latvia
I had heard positive things about Riga, but was delighted by just how much I enjoyed it! I found Riga to be a perfect city to visit for a few days — small, beautiful, and packed with interesting things to do and surprisingly good food and nightlife. Many good things wrapped up in a tidy Baltic package.
Best Riga Experiences: Taking the free Riga alternative tour (don't forget to tip!), going to the movies (with lambrusco on tap and an entire fridge of "bacon snacks"), enjoying live music in the basement at Folkklubs, strolling through the parks, trying lots of cocktails with Black Balsam.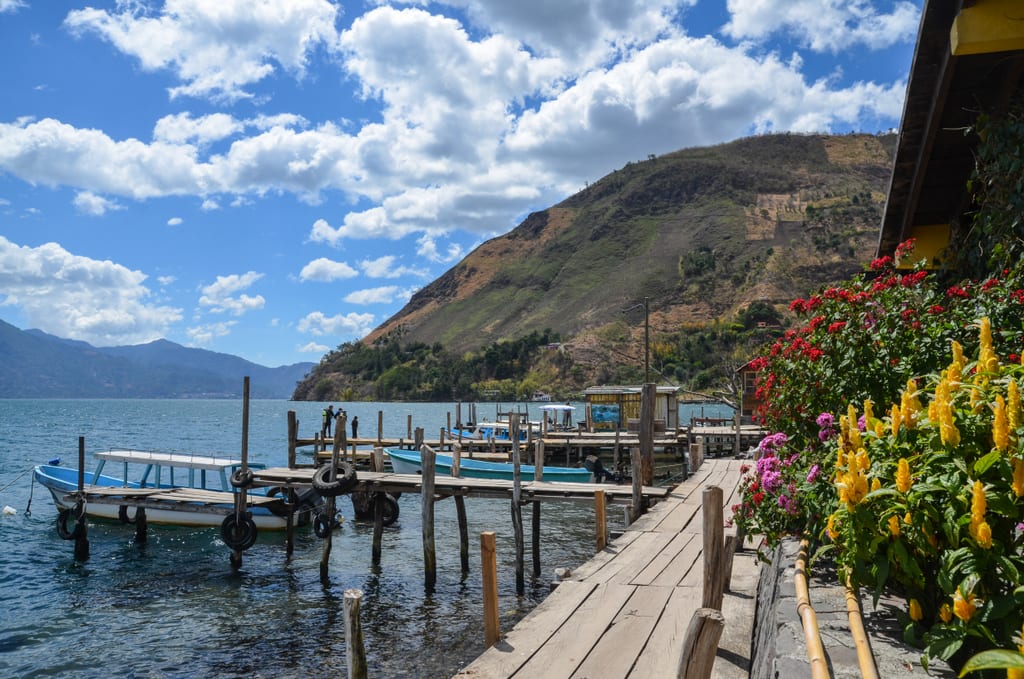 Lake Atitlan, Guatemala
There is something very powerful about Lake Atitlan — something that has made it a destination for everyone from the Mayans to 21st century spirituality seekers. On top of that, the lake is stunningly beautiful and is covered with many different villages, one for every taste!
A lot of people talk about the Mayans like they disappeared — which isn't true at all. They live here today and are among the kindest people that I had the pleasure of meeting in Central America.
Best Lake Atitlan Experiences: Enjoying small-town life in Jaibalito, relaxing in the pool at Club Ven Aca in Jaibalito, enjoying the scenery and spirituality in San Marcos, shopping and cafe-hopping in Panajachel, partying at Sublime and eating everything in sight in San Pedro.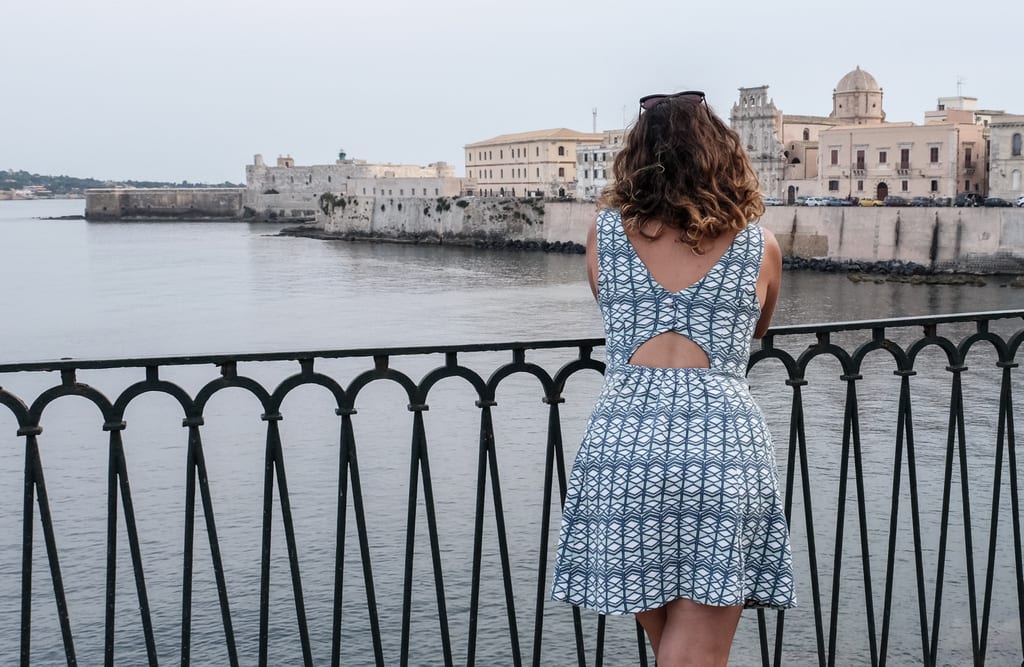 Siracusa, Sicily
I wrestled with whether to put Sicily on this list or just Siracusa. I loved Sicily, I really did, but it was so difficult at times that I have a hard time naming it as one of my absolute favorites alongside everything else here.
There was one destination in Sicily, however, that was pure love. That was Siracusa. Its decaying beauty, its ancient ruins, its faded colors, plus the fact that the symbol of the town is a saint with a dagger through her neck. It was the absolute best of Sicily.
Best Siracusa Experiences: Exploring Ortigia and taking photos during sunset, dining on fennel and orange salad, wandering around and enjoying the colors just after a big afternoon storm.
What were your favorite new destinations from 2015?
Autor: AK Staff
Fuente de contenido