In Bolivia, I tried without victory to convince Peter to let me do the Death Road bike ride from La Paz.
It's not normally the sort of thing for which I'd ask permission, but given that he taught me to ride a bike and saw me fall off it in Bora Bora, ride into a wall in Tahiti and very nearly crack my head open in The Galápagos, I thought it best to check if he thought I could handle the Death Road, renowned for claiming 200-300 lives every year (see #15 below).
He of course categorically told me that I was not yet ready. In the course of googling statistics to try and convince him otherwise, I came across several other crazy roads remarkable for either their terribly bad or terribly good design. Here are the ones that stood out most.
1. Tianmen Mountain Road, China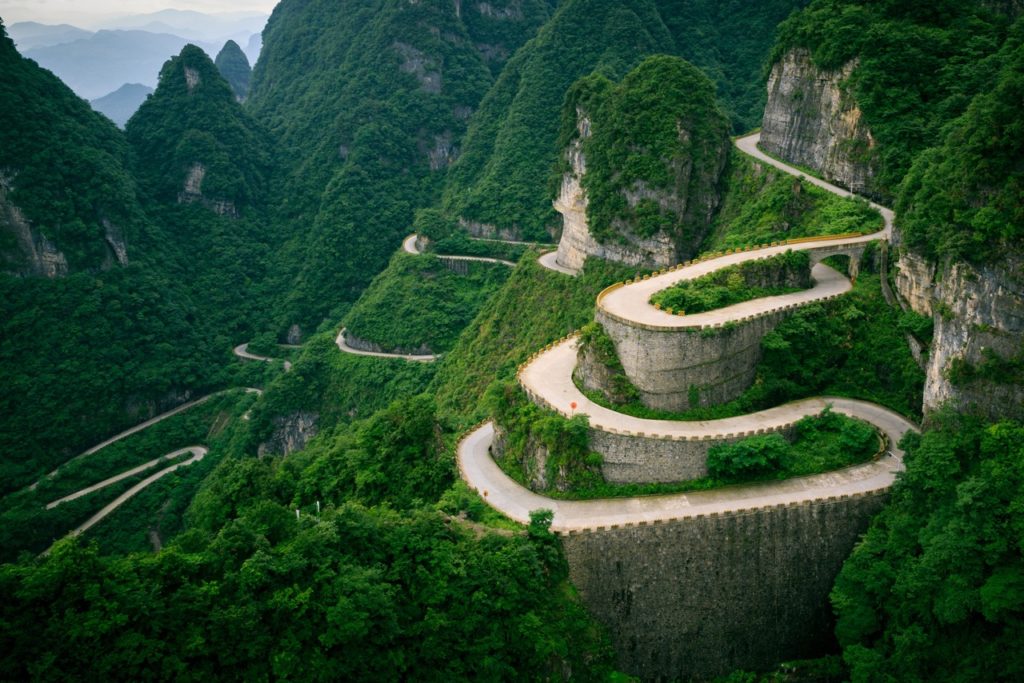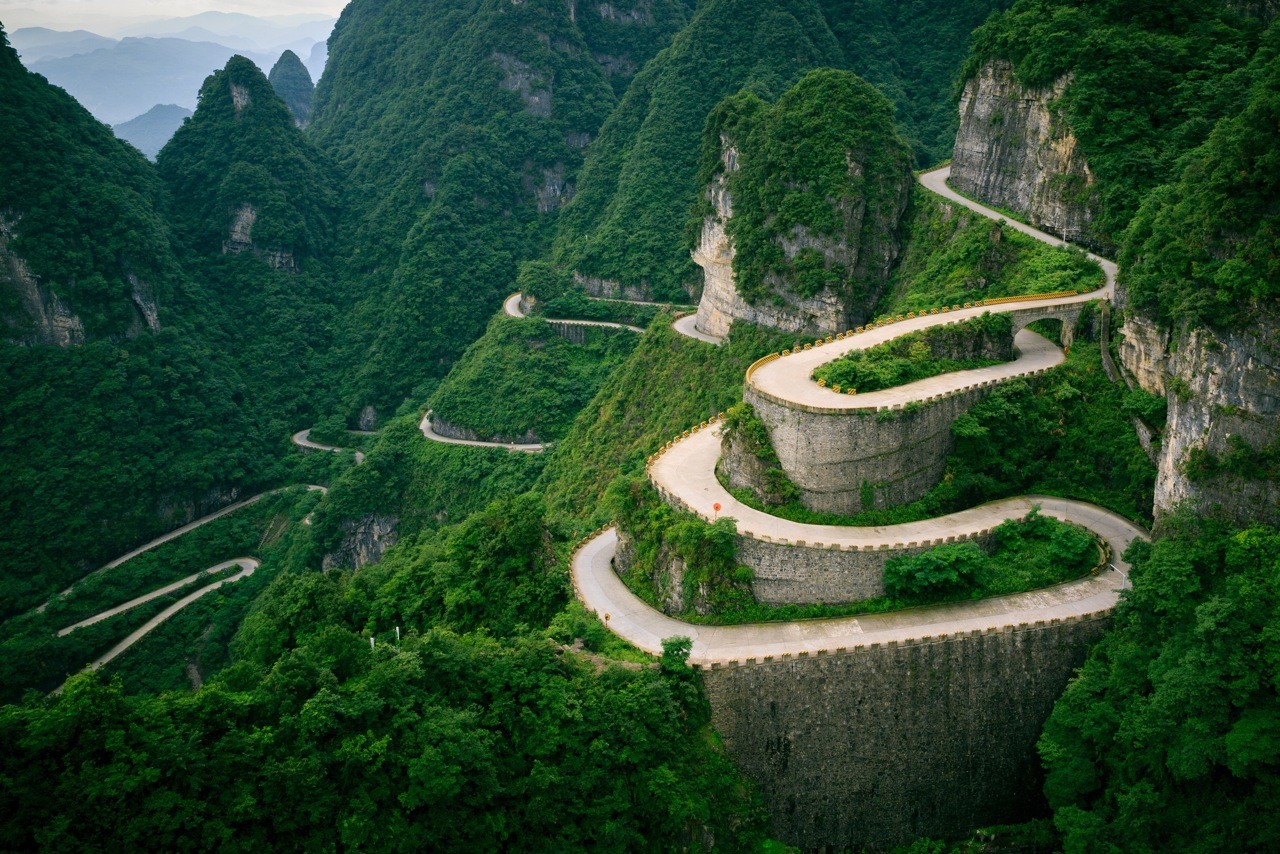 Also known as 'Heaven-Linking Avenue' or the 'Big Gate Road', Tianmen Mountain Road is said to be one of the most dangerous roads in China.
Built between 1998 and 2006, the road ascends from 200m (656ft) to 1,300m (4,265ft) in the space of 11km (6.8mi) and includes an incredible 99 hairpin turns. Those reluctant to take this hair-raising route can opt for a cable car ride instead from Zhangjiajie City to the top of Tianmen Mountain.
2. Millau Viaduct, France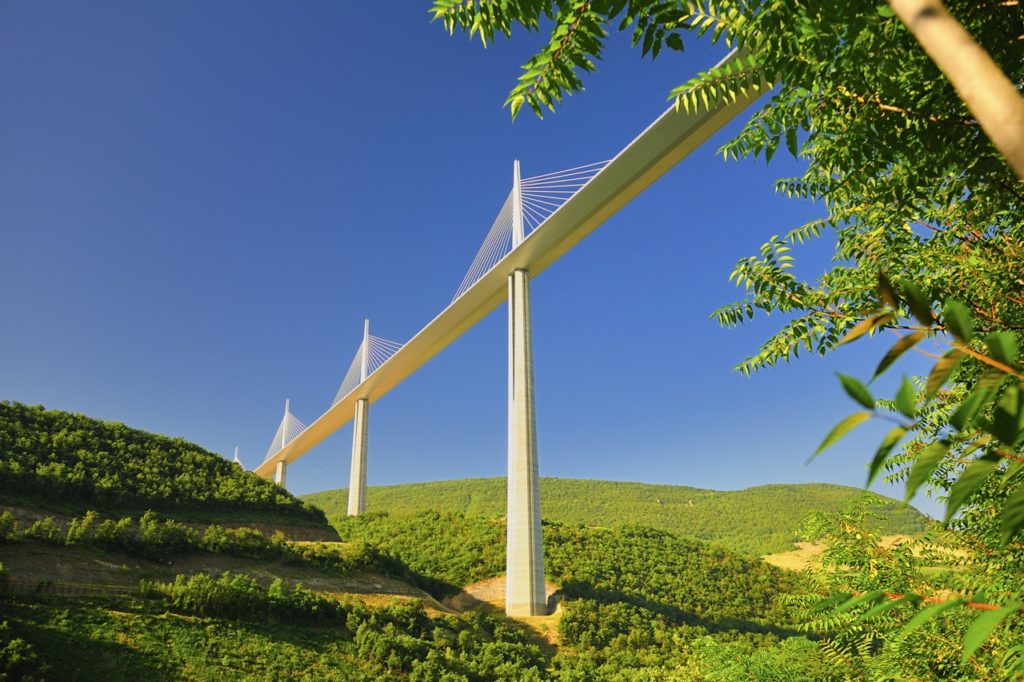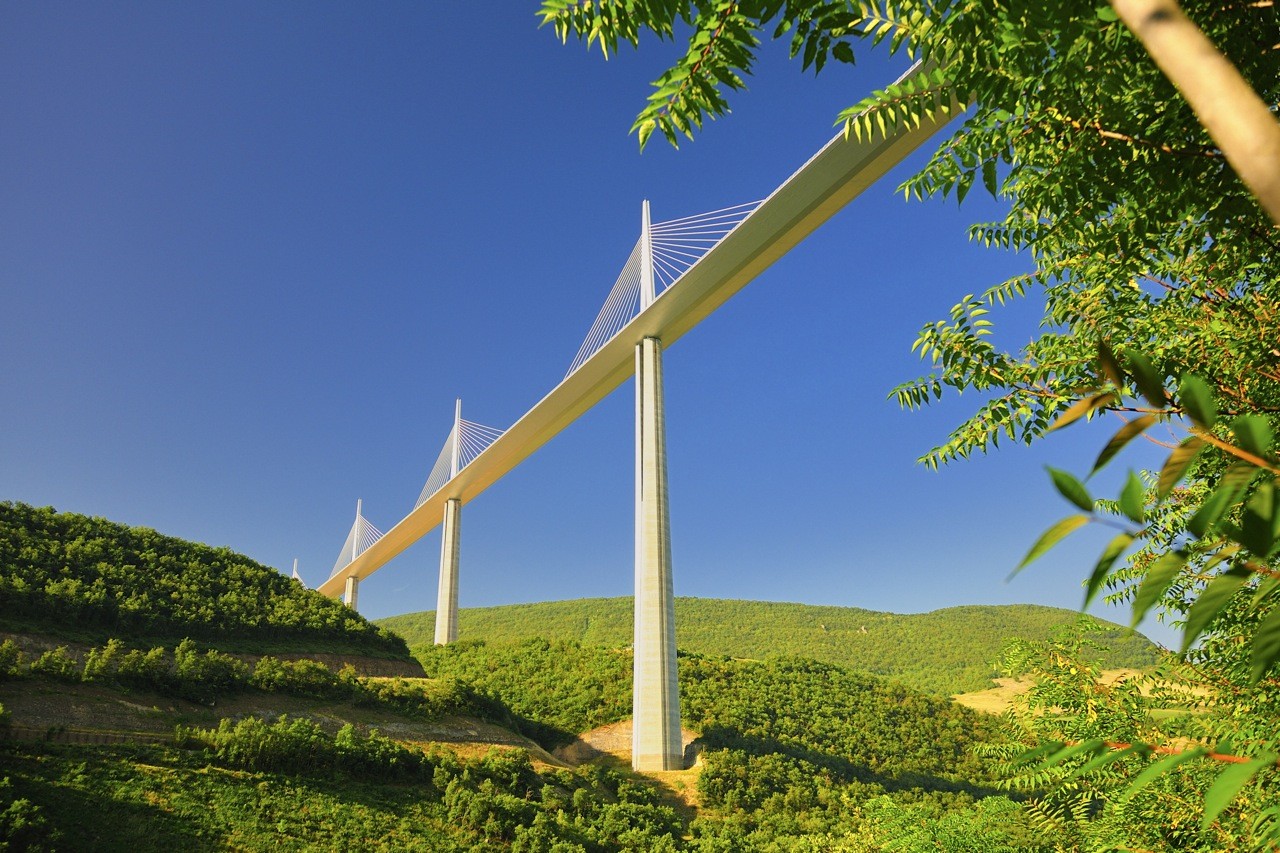 This wonder of engineering is one of the tallest bridges in the world with a mast summit of 343m (1,125ft) above the base.
Spanning the valley of the River Tarn in southern France, the vertigo-inducing structure took a whopping €400 million to build. It opened to traffic in December 2004 and has since been named one of the greatest engineering feats of our time.
3. Atlantic Ocean Road, Norway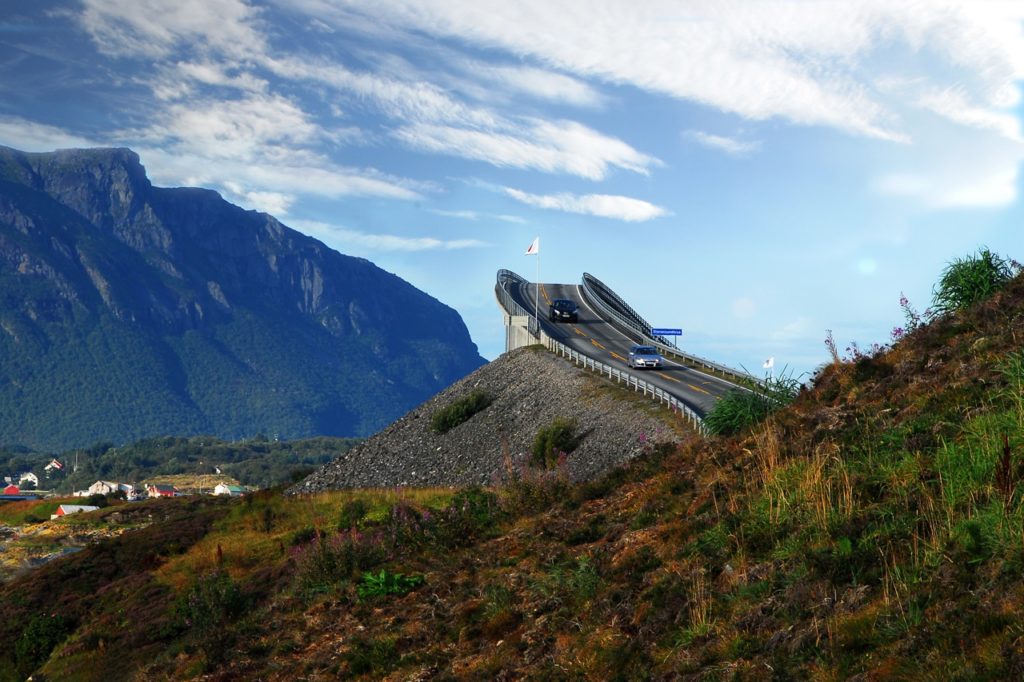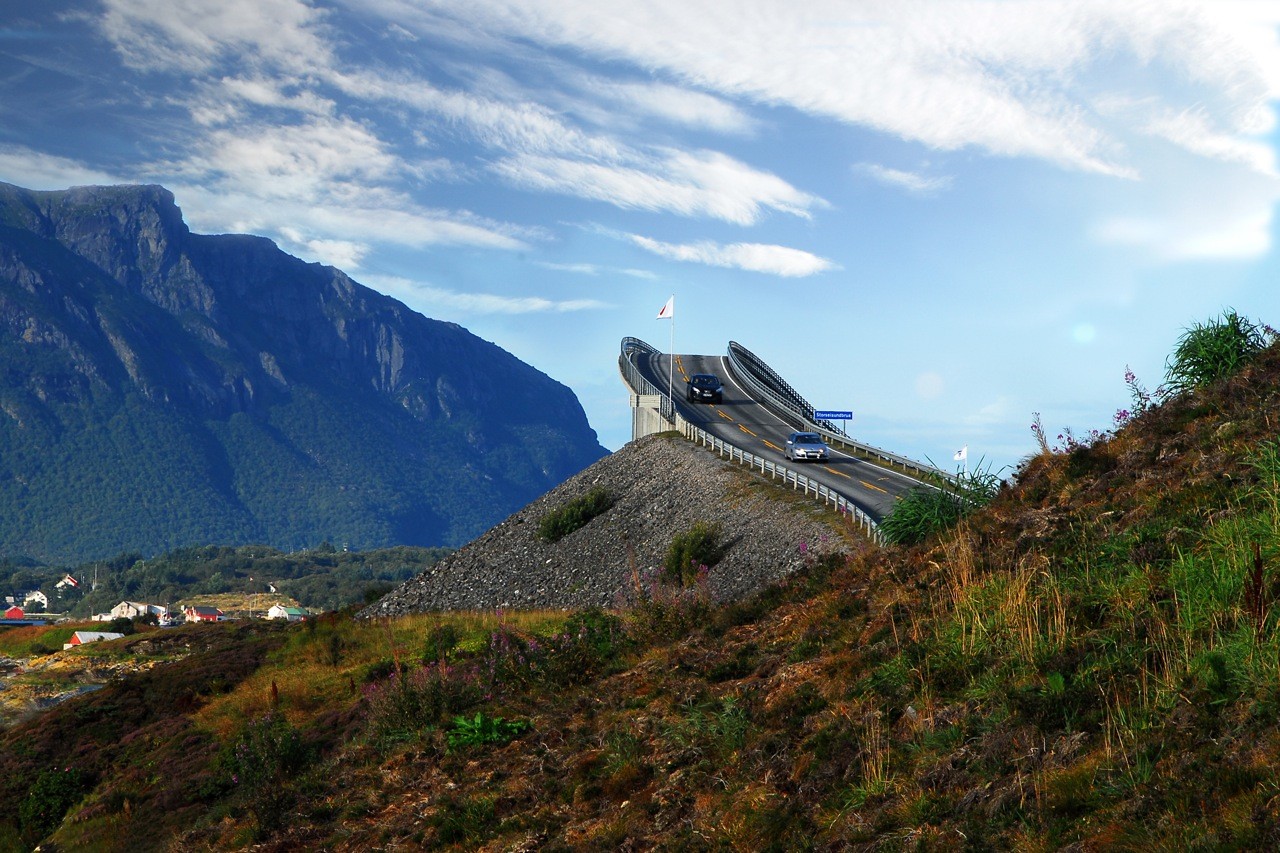 Clearly one of the most scenic roads in the world, the Atlantic Ocean Road runs between the Norwegian towns of Kristiansund and Molde with several bridges linking the islands in between.
Storseisundet Bridge is the tallest and most dramatic, offering a stomach-churning thrill in bad weather and a chance to spot seals and whales in good weather.
4. Trollstigen, Norway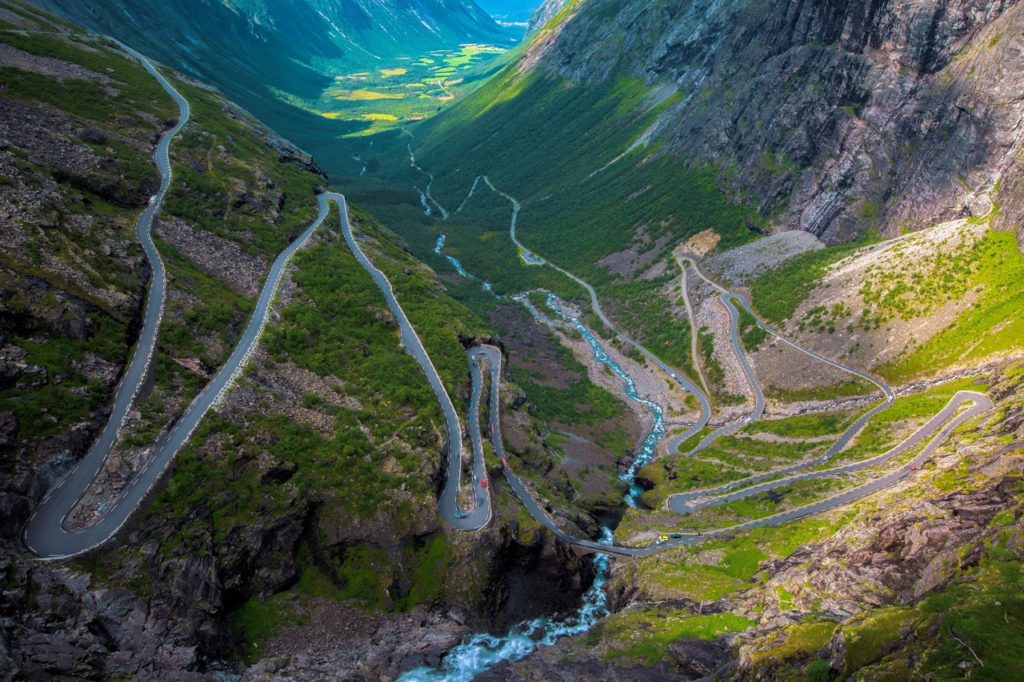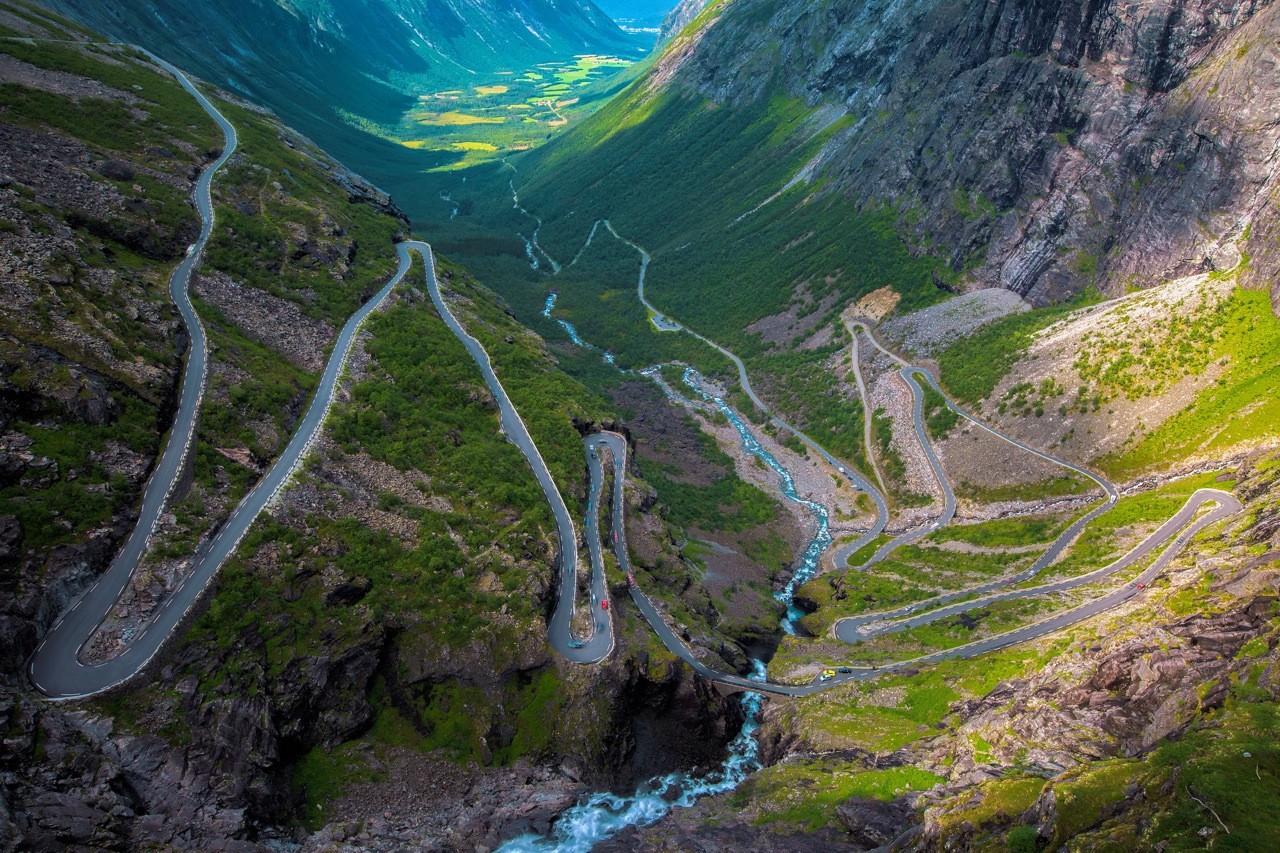 Our friends from Norway have a second entry on the list with Trollstigen, or 'Troll's Ladder'. This dramatic mountain road was opened in 1936 after eight years of construction and has become a popular tourist attraction.
Its steep incline and 11 hairpin bends make for a hair-raising ride, but only in the spring and summer months. It's closed in autumn and winter because of weather conditions.
5. Guoliang Tunnel Road, China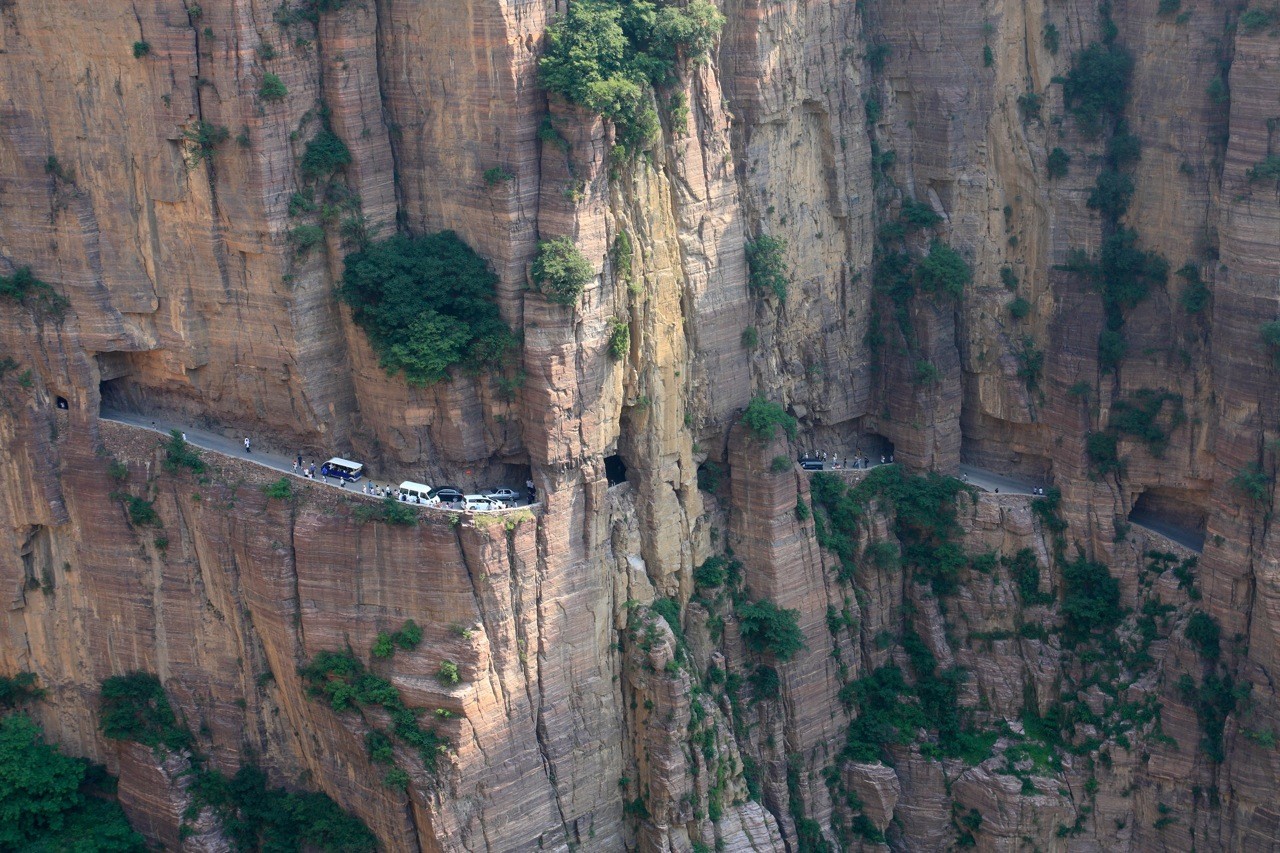 High in the Taihang Mountains of China, the village of Guoliang sat isolated from the rest of the world, accessible only by a set of treacherous steps carved into the mountainside.
In 1972, a group of villagers decided to change matters by digging a tunnel road through the mountain, working only with hand tools and scant experience. The tunnel took five years and one life to build and opened to traffic in 1977.
Today, it has become an attraction for thrill-seekers who prefer to ignore the fact that it's a do-it-yourself tunnel dug through a mountain by hand…
6. Ejima Bridge, Japan
While we'll admit that some of Ejima's impact lies in clever photo angles, the fact remains that it's crazily steep. Constructed in 2004, the bridge was built so high to accommodate the passage of ships as large as 500 tonnes below.
Drivers have likened it to riding a rollercoaster, the steep decline sending stomachs into somersaults.
7. Royal Gorge Bridge, USA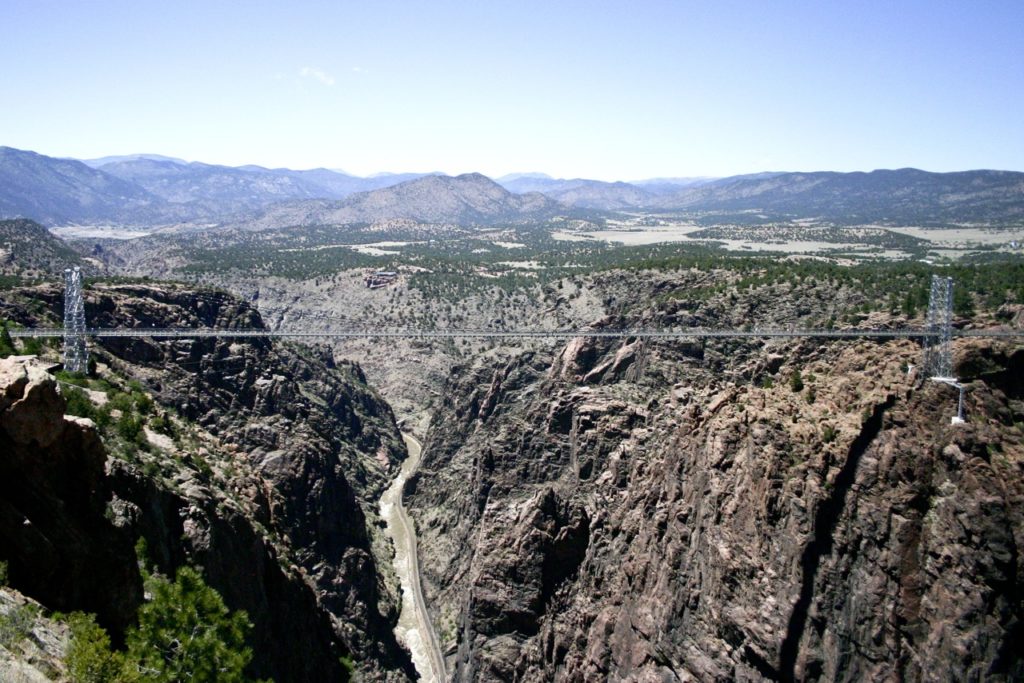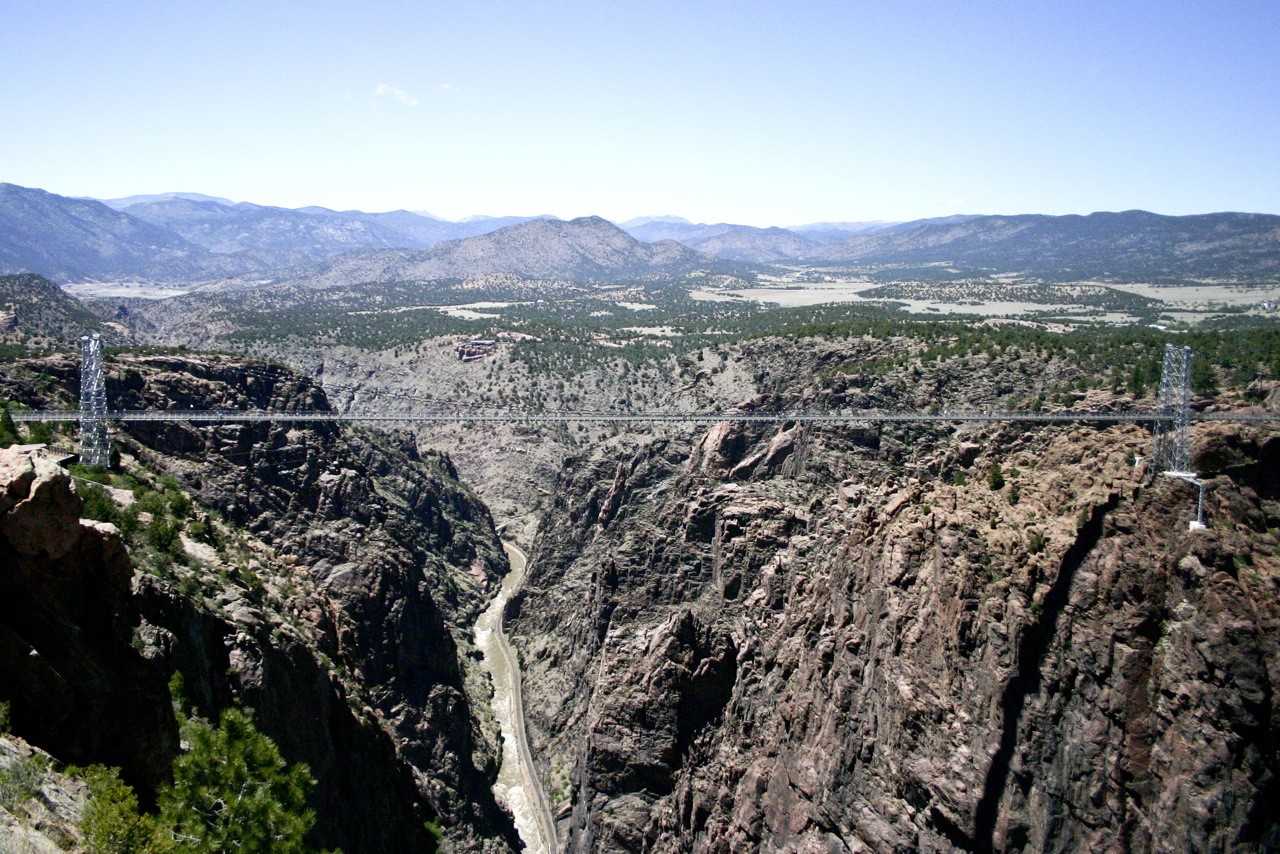 If heart palpitations are your sort of thing, then Royal Gorge Bridge will be right up your street. Located in Colorado's Royal Gorge Park, this bridge lies 291m (955ft) above the Arkansas River.
Automobiles can drive across the main span but the bridge is primarily used by pedestrians.
8. Stelvio Pass, Italy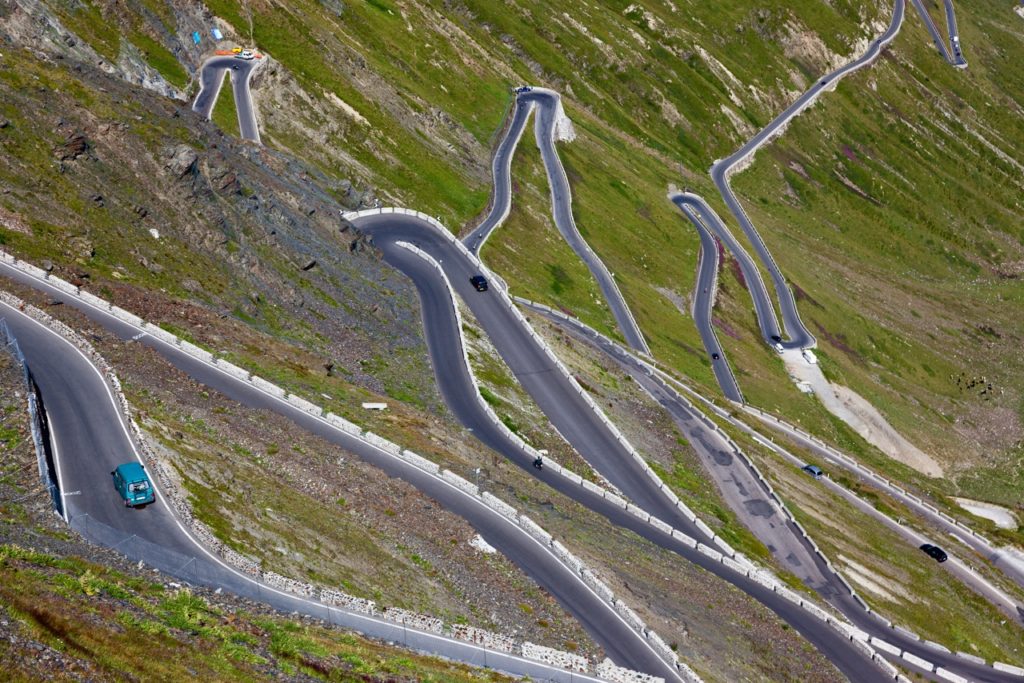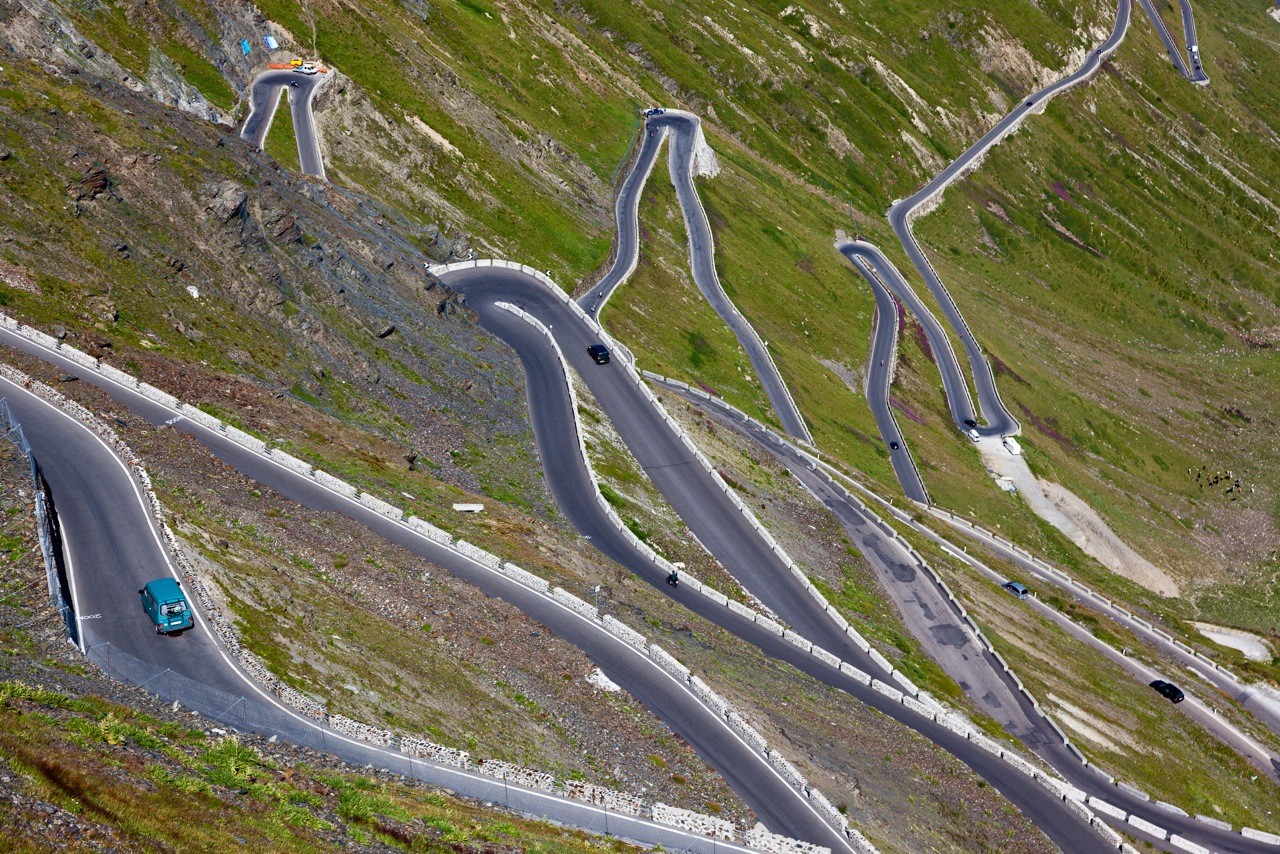 The Stelvio Pass in northern Italy rises to an elevation of 2,757m (9,045ft) making it the second-highest mountain pass in the alps. Its 48 tightly-coiled turns make for a beautiful if nauseating drive to the summit past rocky outcroppings and an overhanging glacier.
9. Seven Mile Bridge, USA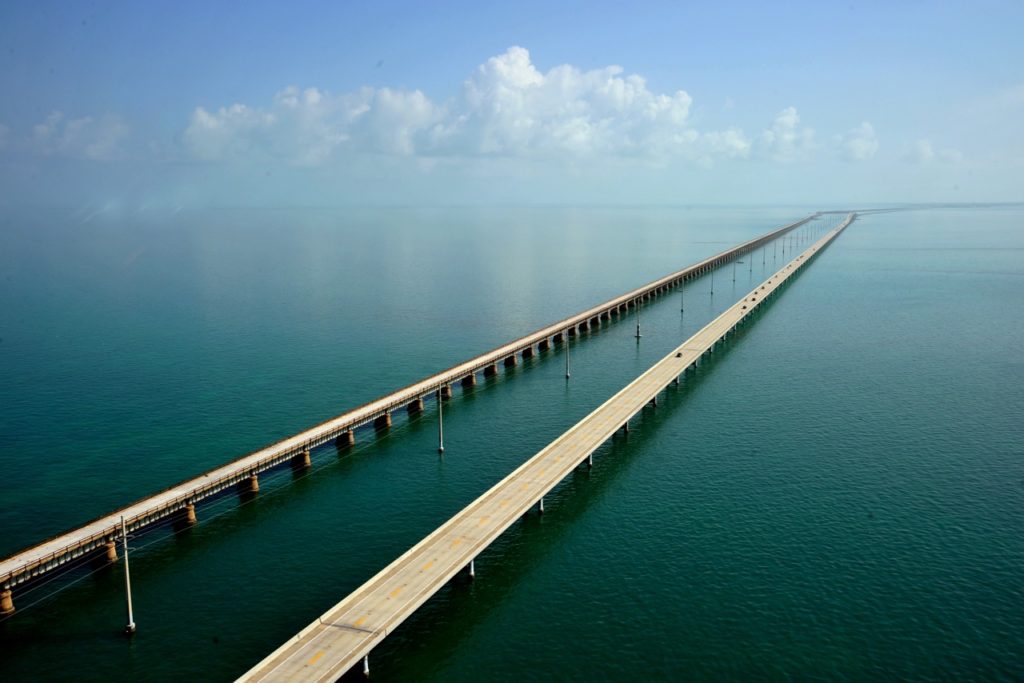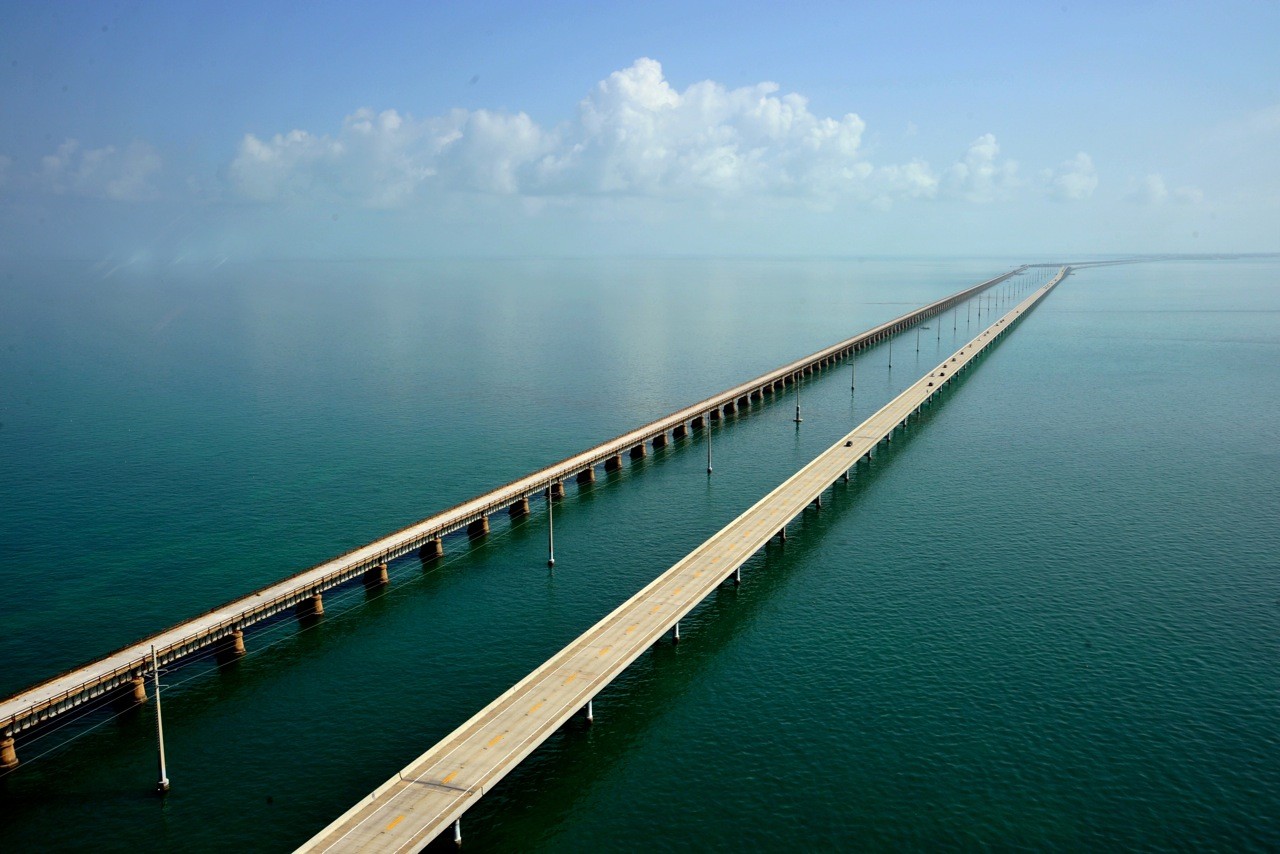 It may be one of the more familiar entries on the list but remains striking nonetheless. With a history dating back to 1909, the modern-day version of the bridge was constructed from 1978 to 1982.
It is Florida's biggest icon (next to Mickey Mouse) and has been used in several TV programs and films including Licence to Kill, True Lies, 2 Fast 2 Furious and Mission Impossible III.
10. Sani Pass, South Africa and Lesotho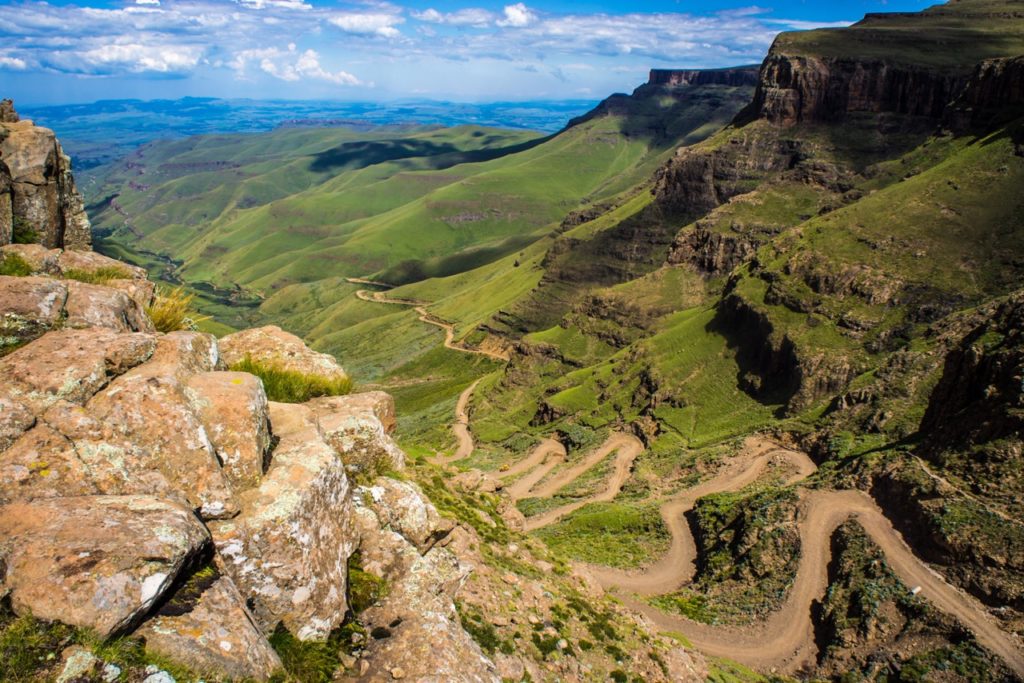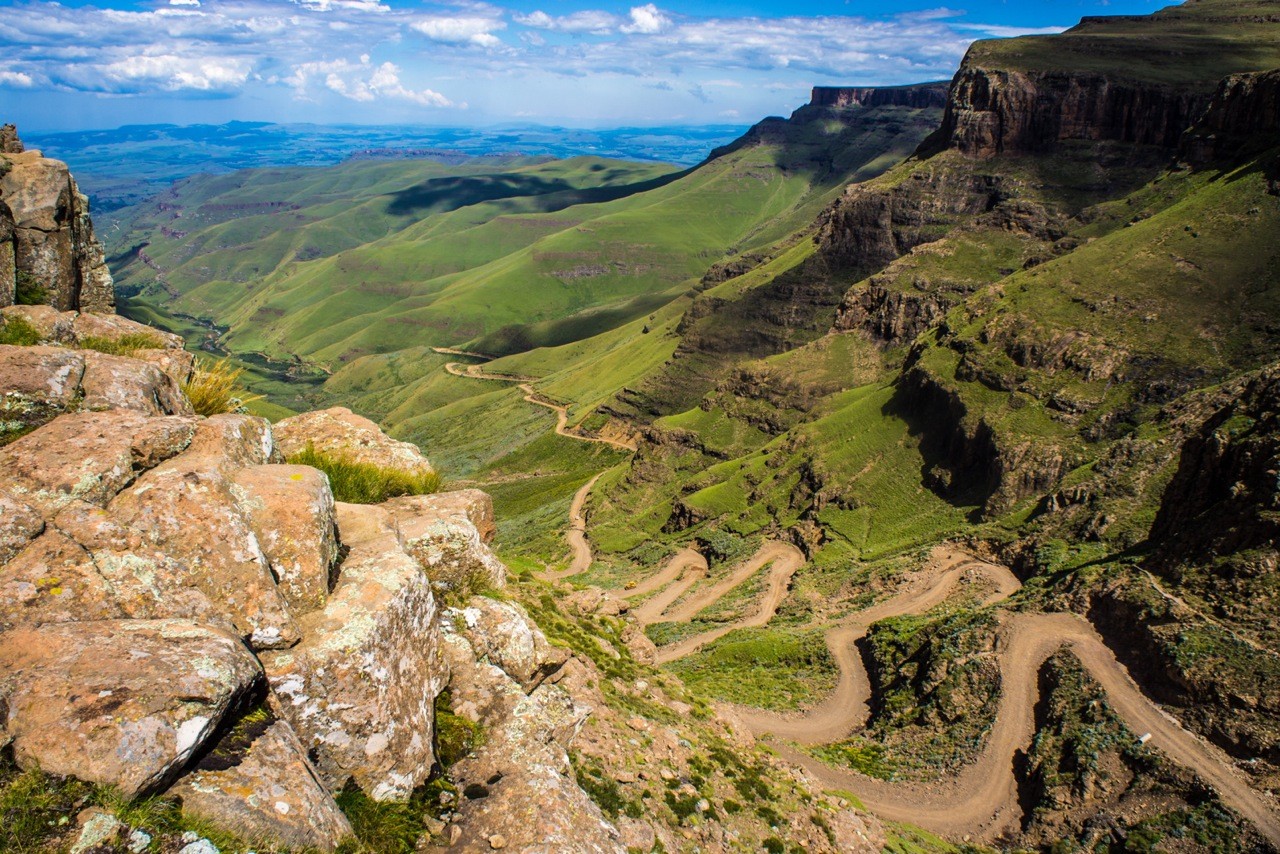 The incredible Sani Pass starts at 1,544m (5,065ft) and climbs to an altitude of 2,876m (9,435ft). Stretching 9km (5.5mi) between Underberg, KwaZulu-Natal in South Africa and Mokhotlong in Lesotho, the route requires a 4×4 vehicle and extreme caution.
Drivers may pass the remains of other vehicles, a stark reminder of the route's treacherous inclines and poor traction. In fact, such is the potential danger, it was announced in 2014 that the pass would be tarred to increase safety and ease of navigation.
11. Zoji La Pass, Kashmir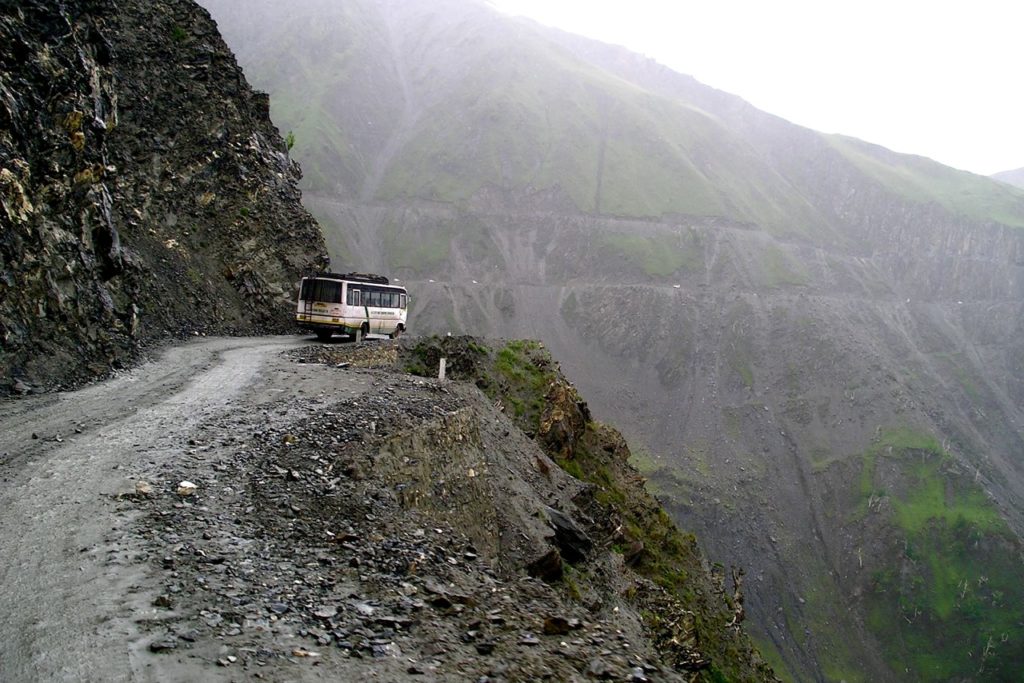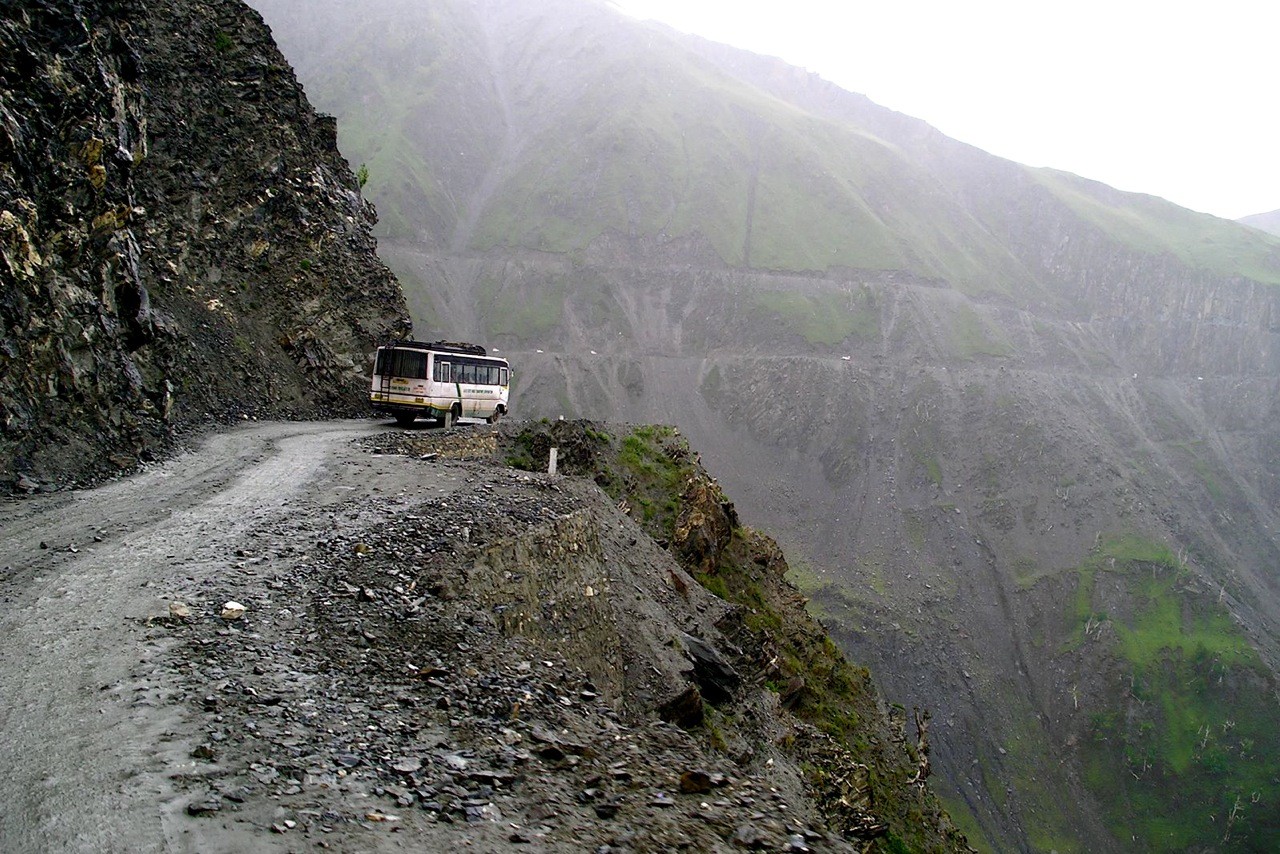 At a (literally) breath-taking elevation of 3,528m (11,575ft), Zoji La provides a vital link between Ladakh and Kashmir in the Himalayas. With steep drops, inclement weather and the occasional stampede, traversing Zoji La requires steady hands and sturdy nerves.
12. Los Caracoles Pass, Chile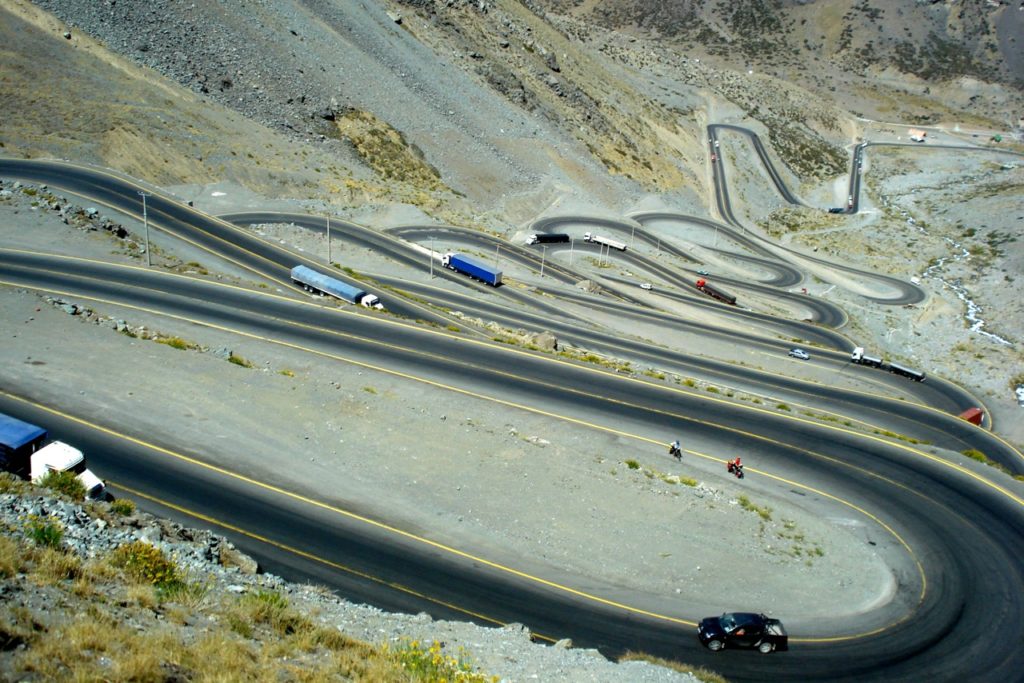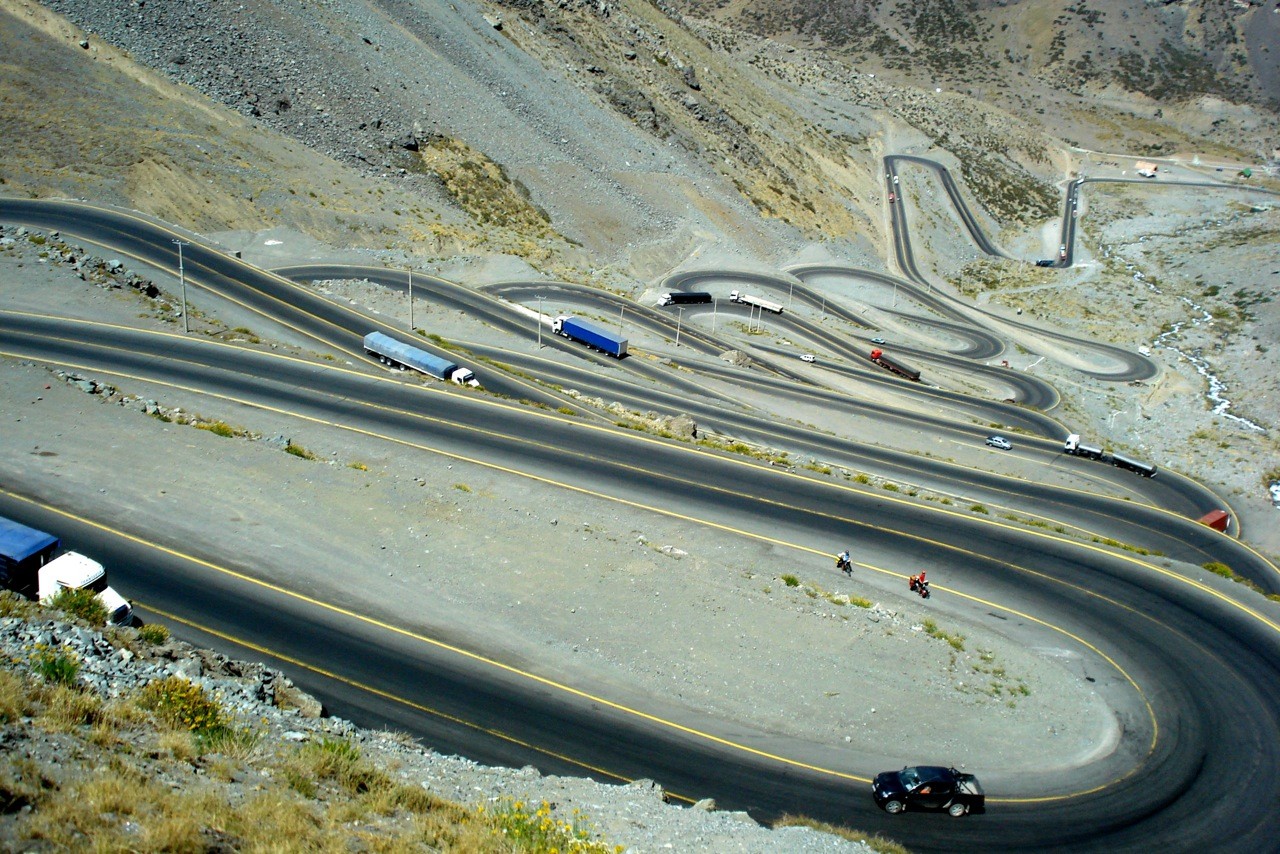 With its long series of switchbacks, Los Caracoles (Snail's Pass) is a nerve-wracking experience en route to the Argentinian city of Mendoza from Chile's capital of Santiago.
Covered in snow for much of the year, the steep switchbacks of Los Caracoles require extreme patience and skill. This doesn't, however, put off the many cargo trucks and even double-decker tourist buses that navigate the road on a daily basis.
13. Siduhe River Bridge, China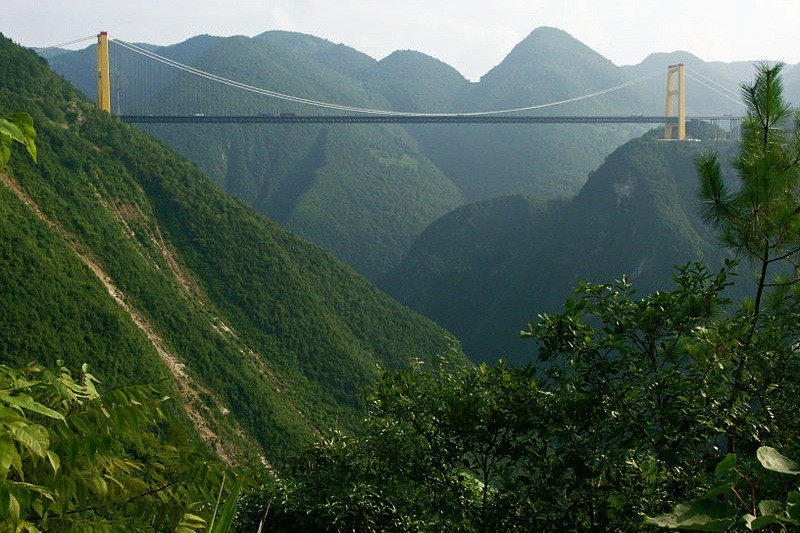 Deep breaths. Siduhe is a 1,222m long (4,009ft) suspension bridge crossing the valley of the Sidu River in China. Currently the highest bridge in the world, it hangs a heart-stopping 488m (1,600ft) above the canyon floor. It's reported that the bridge is so far across, builders had to use a rocket to string the first pilot line across the gap. Gulp.
14. Lake Pontchartrain Causeway, USA
The Lake Pontchartrain Causeway comprises two parallel bridges crossing Lake Pontchartrain in southern Louisiana. The longer of the two bridges is an incredible 38.35km (23.83mi) in length.
The disconcerting thing about the causeway is that it's so long, you completely lose sight of land about eight miles in…
15. North Yungas Road, Bolivia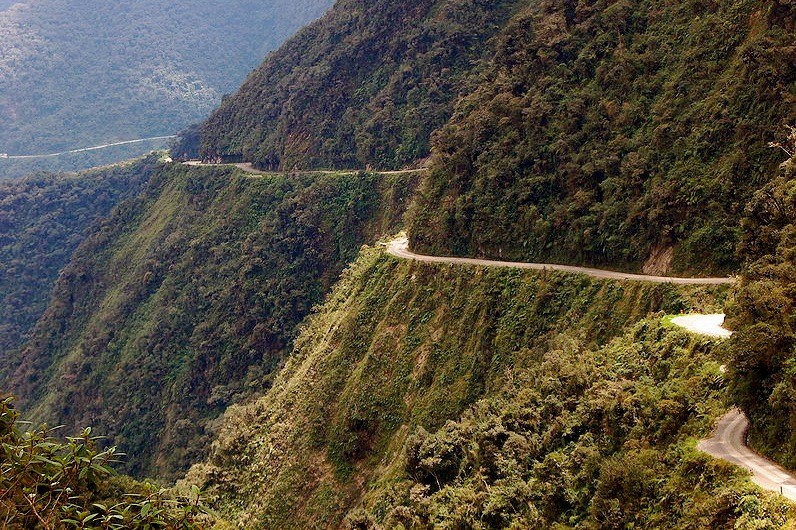 Nicknamed 'Death Road', Yungas may just live up to its title as the most dangerous road in the world. In fact, in 2006, it was reported that the road claims 200 to 300 lives annually. Most of the road is only 3.5m wide, meaning that one wrong manoeuvre can (and does) send vehicles hurtling into the abyss.
Despite the unpaved sections, lack of guardrails, potential mudslides and falling rocks, the road has become a top attraction for thrill-seeking cyclists, at least 18 of whom have died on the road since 1998.
---
Autor: Kia
Fuente de contenido