From easy city walks to harder challenges in the great outdoors, we share 10 of Europe's best hikes for first timers
When Peter headed to Argentina in January to climb Aconcagua (his third of the seven summits), a friend of mine asked why I wasn't joining him.
Climbing mountains is his thing, I explained. I'm perfectly comfortable below 4,000m. She frowned and said, 'I thought you'd want to go because you're always out hiking.'
I laughed because I was once a city girl like her, both impressed and slightly baffled by those who were 'always out hiking'. As I explain in Are you an outdoors snob?, before our big trip in 2014, I had never slept beneath the stars, never bathed in a lake and never answered nature's call in nature. I too was a first timer. 
I've come a long way since then – hiking to Erta Ale, testing my limits on Cotopaxi – but I remember what it was like to be a complete newbie.
As part of Atlas & Boots' quest to get 'newbies' into nature, we've put together a list of Europe's best hikes for first timers, from quick and easy city walks to harder challenges in the great outdoors.
Mt Vesuvius, Italy
Recommended tour: Pompeii and Mt. Vesuvius Day Tour from Rome
Tour duration: 12hr
Hike duration: 1hr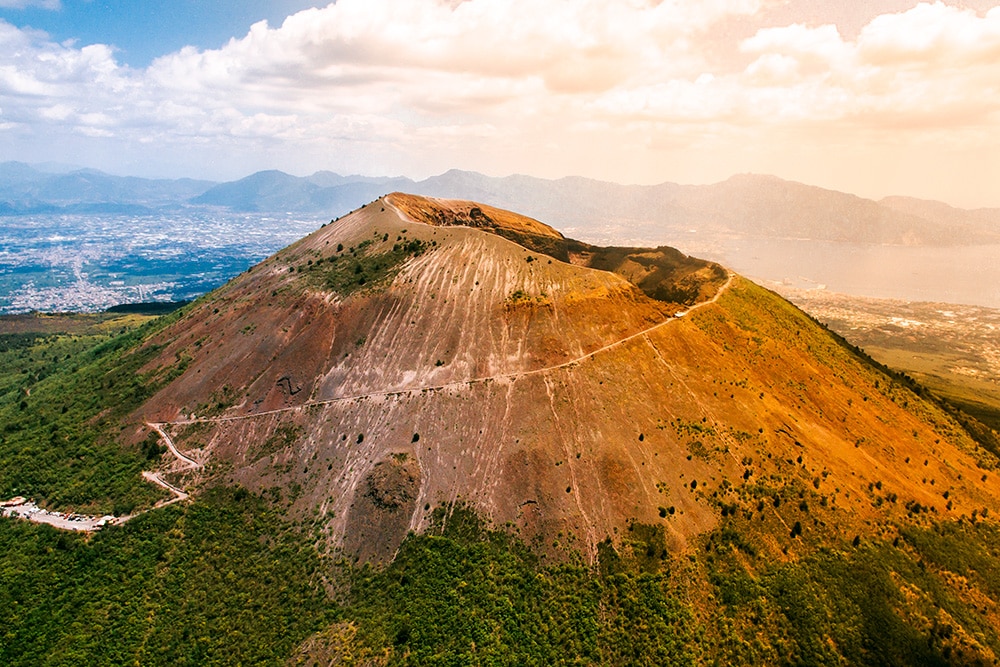 This tour takes in two of Europe's most iconic sites, Pompeii and Mt Vesuvius, and is perfect for both nature lovers and history buffs. 
The day starts with a stroll through the cobbled streets of Pompeii, its ruins perfectly preserved by ash and rock. Eerie and sprawling, the site demonstrates the lethal power that stirs deep inside Vesuvius. 
This famous volcano has erupted a number of times since its famous explosion in 79 AD. In fact, it's the only volcano on European mainland to have erupted within the last 100 years. Of course, for some visitors this only adds to the allure. 
The short hike to the top takes 20 minutes and the descent takes roughly 30. Wear comfortable walking shoes and pack a sweater or light jacket as temperatures on the volcano can drop low, especially outside of summer. 
Mt Teide, Canary Islands, Spain
Recommended tour: Teide Volcano Guided Hike & Cable Car Ride in Tenerife
Tour duration: 3hr
Hike duration: 1hr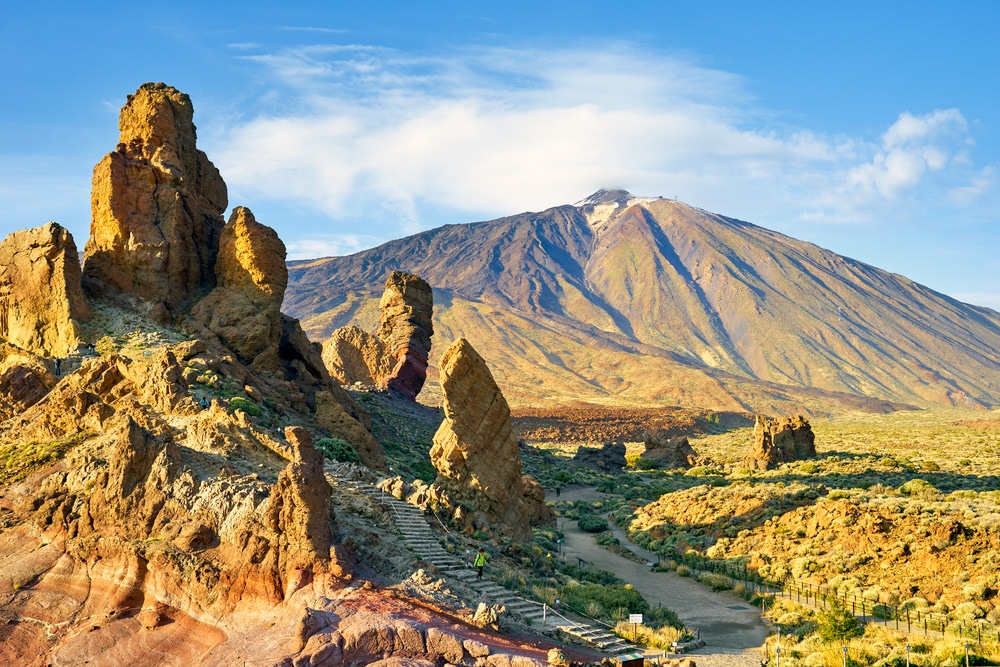 Situated on the island of Tenerife in the Canary Islands, Mt Teide is a stratovolcano that at 3,718m (12,198ft) is the highest peak in Spain. 
Measured from the ocean floor, Mt Teide is approximately 7,500m (24,600ft) and is considered the third-tallest volcanic structure in the world. It is of particular interest to geologists as it provides evidence of how oceanic islands evolve.
Hardy hikers can walk the Telesforo Bravo trail to the summit, but the uninitiated can take a cable car to the 2,000-metre mark. The hike to the summit varies in length depending on the route taken (check with your guide beforehand). Either way, expect stunning views of Tenerife and its neighbouring Canary Islands. 
Montserrat, Spain
Recommended tour: Montserrat and Hiking Half Day Tour
Tour duration: 5h tour
Hike duration: 1hr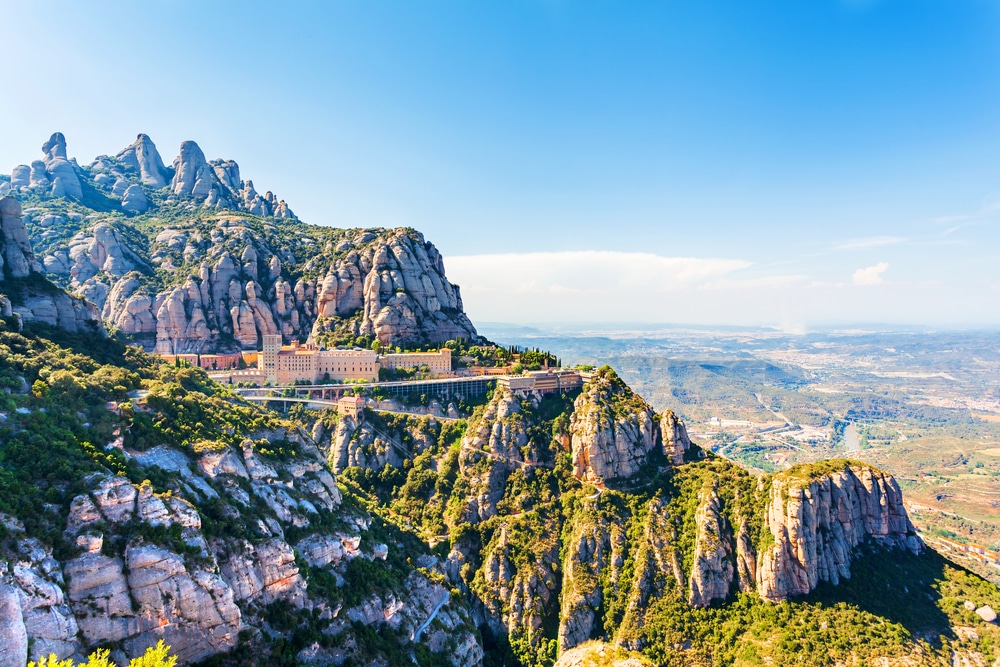 Montserrat lies 50km northwest of Barcelona and is famous for its unique rock formations. Crafted by wind and frost over the course of millennia, the mountain features a clutch of limestone rocks that resemble giant troll fingers extending skyward. 
Around halfway up the mountain lies Santa Maria de Montserrat, a monastery that enshrines the Virgin of Montserrat, one of Spain's most revered icons. 
The surrounding park, Parc Natural de la Muntanya de Montserrat, offers some of Europe's best hikes for first timers. The most difficult hike goes to Sant Jeroni and takes around five hours while the easiest goes from the monastery to Degotalls. Each offers glorious panoramic views of the park.
Fira and Oia, Santorini, Greece
Recommended tour: Fira and Oia Night Hiking in Santorini
Tour duration: 4hr
Hike duration: 2hr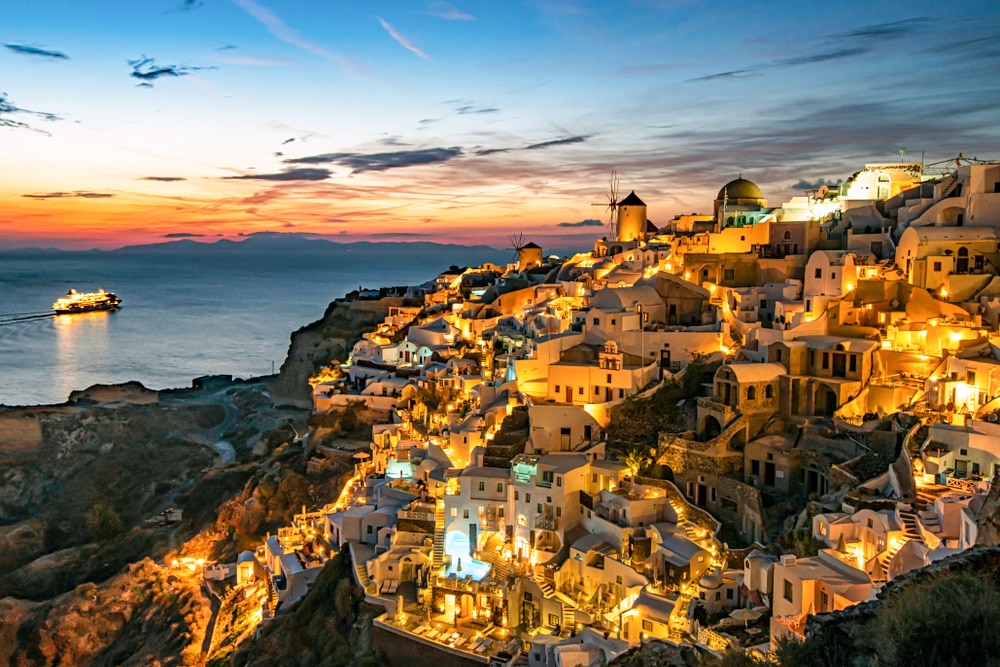 With its clifftop villages washed in white, sea-drowned caldera and extraordinary panoramas, Santorini in Greece is understandably one of Europe's most popular destinations. 
Escape the crowds with this night-time hike to the clifftop towns of Fira and Oia. A local expert will guide you to the best viewpoints in the region from which you can watch a glorious Grecian sunset and observe thousands of lights illuminating the island at night. 
The easy two-hour hike concludes with a tasting of Santorinian wine and a traditional Greek dinner – not a bad option for the first-timer hiker. 
Lyon & Rhones Alps, France
Recommended tour: Private Mont Blanc Easy Half Day Hike from Chamonix
Tour duration: 5hr
Hike duration: 3hr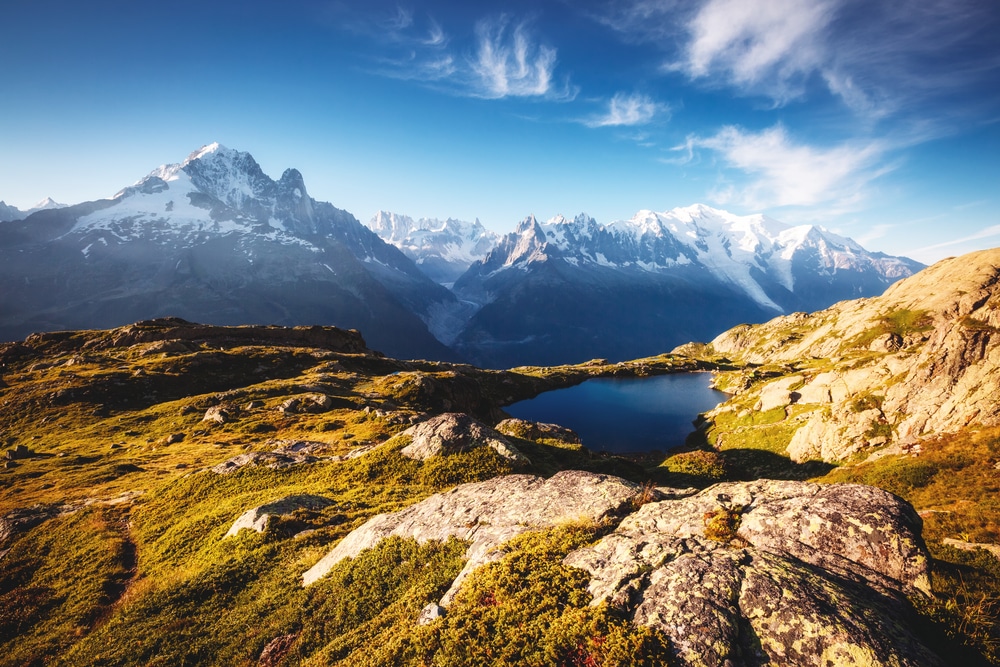 This half-day trip is one of Europe's best hikes for first timers. An experienced guide will lead you into the Alpine wilds for awe-inspiring views of the renowned Mont Blanc. 
Rising 4,808m (15,774ft) above sea level, Mont Blanc is the highest peak in the Alps and ranked the world's 11th in terms of topographic prominence (i.e. the height of the summit relative to the lowest contour line encircling it).
On the hike, you will learn about the history and heritage of mountaineering as well as Alpine flora and glaciology before enjoying a picnic lunch of local delights, set to the backdrop of the stunning Alps.
Storforsen, Sweden
Recommended tour: Storforsen Nature Reserve Tour from Lulea
Tour duration: 6hr
Hike duration: 3hr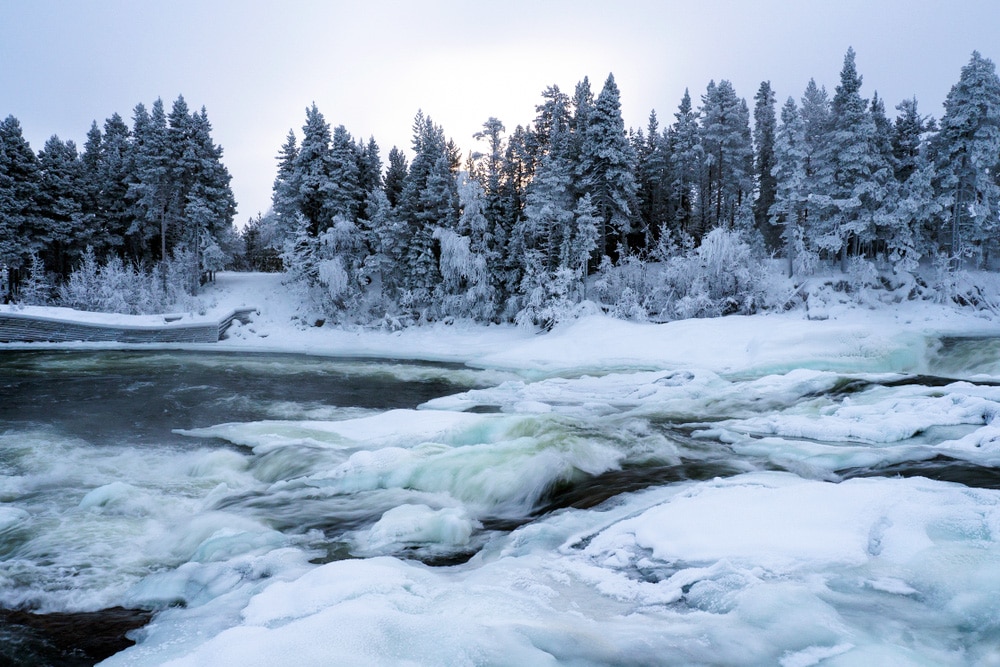 The Storforsen Nature Reserve is a verdant landscape of unblemished forest laced with streams and hiking trails. Its namesake, the formidable Storforsen Rapids, stretch 5km across the Pite River and drop 82m (269ft) – much of it in a single turbulent waterfall. 
The Pite is one of the four unharnessed National Rivers of Sweden and the Storforsen rapids are one of the biggest in Europe. 
In November and December, the pools of the river freeze over. Even the rapids can freeze. An ice dam forces water into the surrounding forest, creating an extraordinary winter wonderland. 
Look out for grouse, hares, squirrels, elk and reindeer. There's also a chance to spot otter and mink as they search for spots of open water in which they can fish.
Cindrel Mountains, Romania
Recommended tour: Cindrel Mountains Hiking Experience from Sibiu
Tour duration: 5-7hr
Hike duration: 4-5hr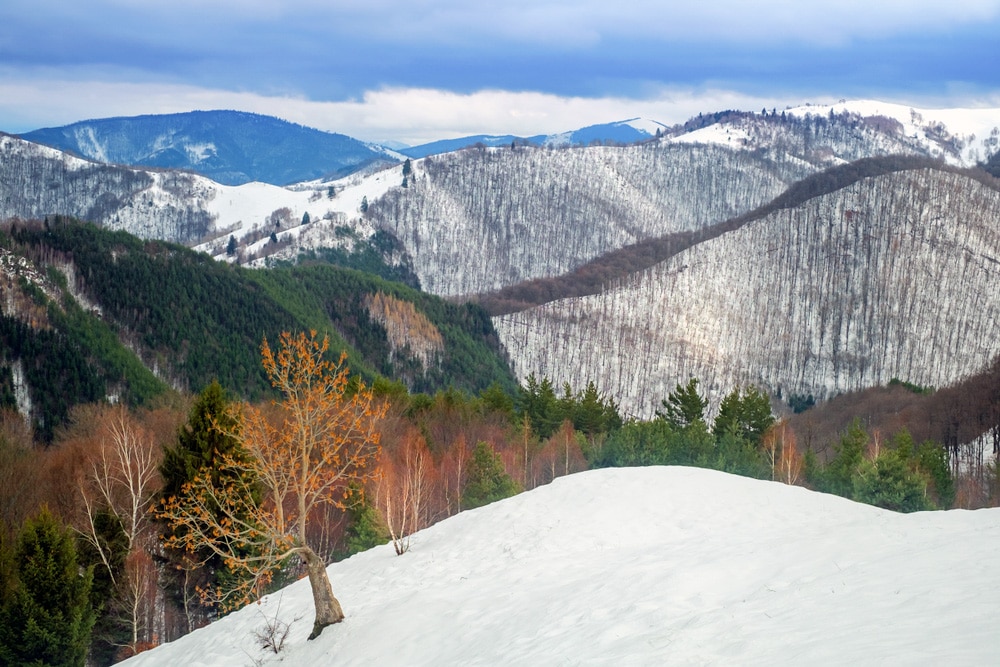 The Cindrel Mountains are a glorious group of peaks in the Southern Carpathians of Romania. Hiking here offers extraordinary landscapes but also a chance to learn about the people of the Mărginimea Sibiului who take pride in preserving their ancestral way of life.
The hike starts in Paltinis and ascends to Batrana Peak at around 1,900m (6,233ft) above sea level. Expect thick forest, picturesque pastures and spectacular views of Romania's peaks.
The area is a Natura 2000 site and if you're lucky, you may catch a glimpse of protected animals such as wolves, lynx and capercaillie.
Skaftafell, Iceland
Recommended tour: Glacier Hiking Tour from Skaftafell National Park
Tour duration: 5.5hr
Hike duration: 5hr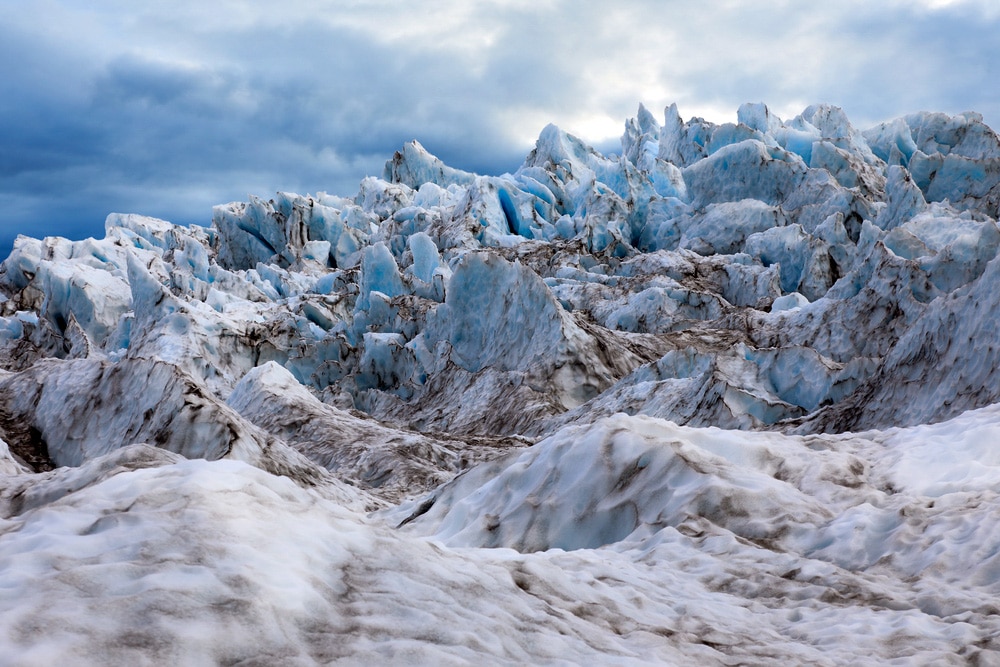 On this hike, you will journey through Iceland's blue wonderland to Falljökull, the most impressive outlet glacier of the Vatnajökull ice cap.
Enjoy sweeping panoramas of the surrounding mountains, stand in an actual icefall and learn about the glacial formations of Iceland and how they affect the environment.
This is one of the more challenging of Europe's best hikes for first timers, so bring warm outdoor clothing including waterproof jacket and pants, warm headwear, gloves and of course good hiking boots. You will receive specialised equipment for the hike as well as a training session from a certified glacier guide. 
Tromso, Norway
Recommended tour: Guided Snowshoe Trip
Tour duration: 4hr
Hike duration: 1.5hr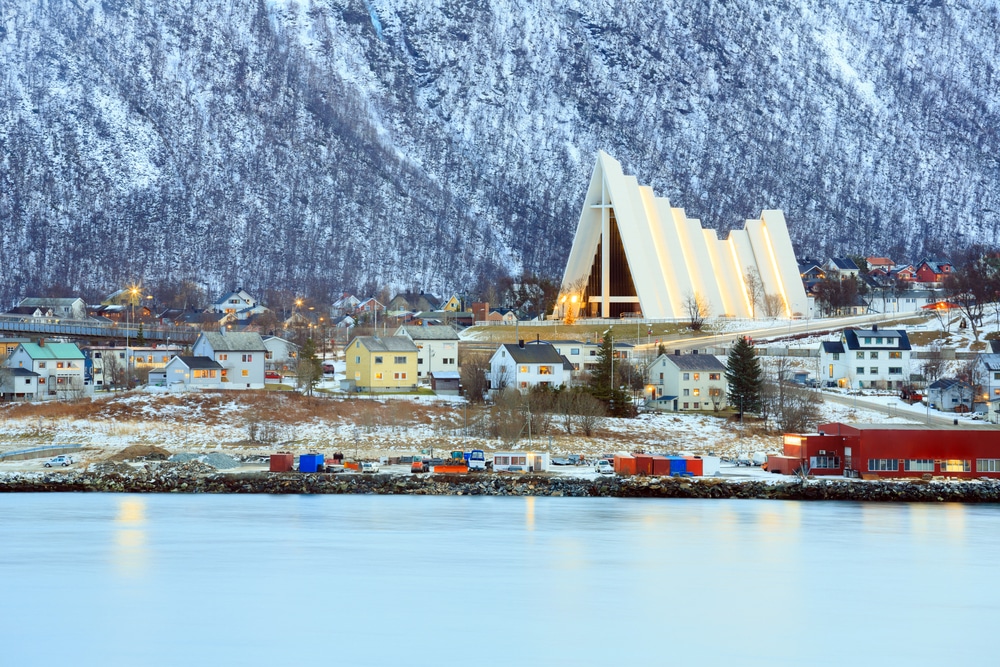 If the idea of an Arctic hike leaves you shivering, do not fear for your expert guide will choose a route suitable for all levels of hikers in the group.
You will be supplied with snowshoes and warm clothing before heading to Kvaloya, Norway's fourth largest island, situated 25 minutes from Tromsø city centre. 
Expect stunning views over the Tromsø sound and Balsfjord and look out for Norway's Arctic wildlife. The trip concludes with hot drinks outside, or by the fire in a Lavvo post-hike.
Rovaniemi, Finland
Recommended tour: Rovaniemi Wilderness Snowshoe Adventure
Tour duration: 3hr
Hike duration: 1.5hr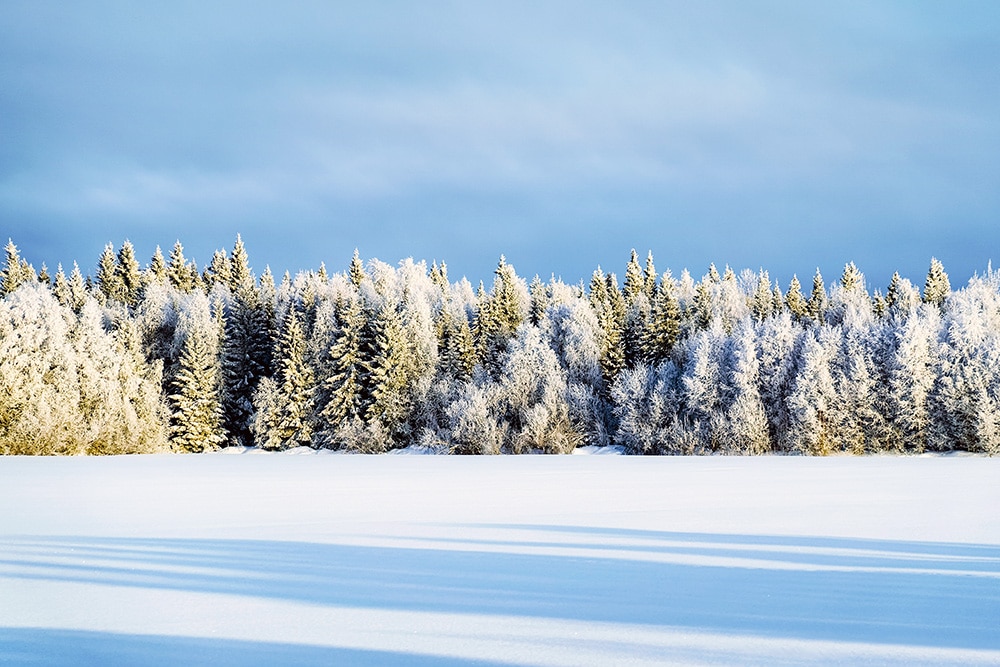 Snowshoeing in Finnish Lapland may sound daunting for first-time hikers, but there will be an experienced guide on hand to train all participants. 
On this tour, you will hike for a few kilometres through the wilderness of Northern Finland. Expect quintessential Finnish views: sweeping mountainscapes and huddles of trees shivering beneath a blanket of snow. 
Hikers will be accompanied by a professional photographer who will share tricks and techniques for improving your own landscape photography.
The tour concludes with hot drinks and snacks by a crackling campfire. All in all, it's a fine initiation into the world of hiking. 
---
Enjoyed this post? pin it for later…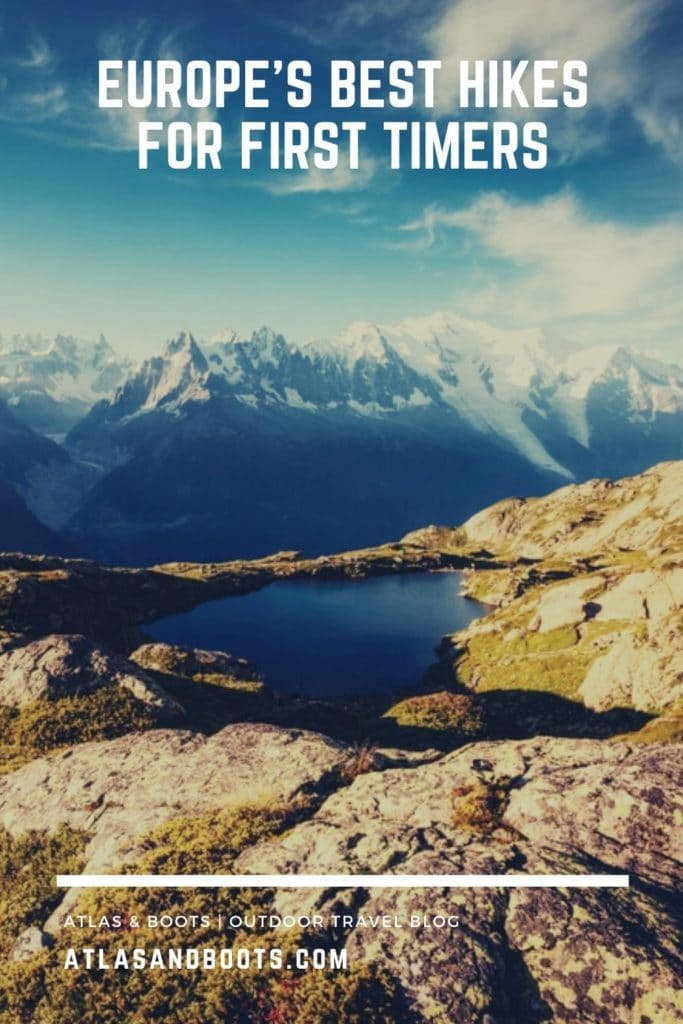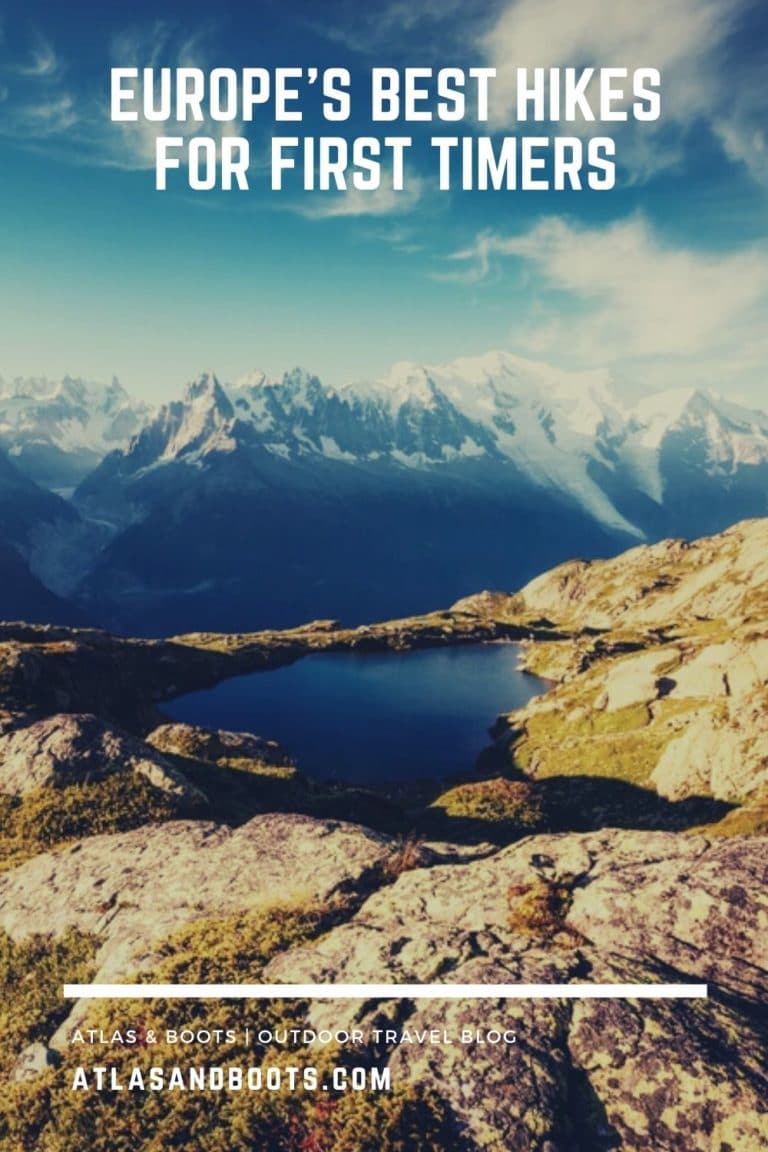 ---
Lonely Planet Europe is a comprehensive guide to Europe, ideal for those who want to both explore the top sights and take the road less travelled.
Autor: Kia
Fuente de contenido