We explore Asunción, Paraguay and share six useful tips
'Paraguay – The Heart of South America' is how this landlocked country sells itself. We assume they mean geographically because it could just as easily be described as 'The Nowhere of South America'. In fact, it often is.
Nestled between Bolivia, Argentina and Brazil (and by 'nestled', we mean 'languishing'), Paraguay has no single majestic attraction like Bolivia's salt flats, Argentina's Perito Moreno or Brazil's Iguassu Falls. Paraguay is not only one of the poorest countries on the continent with more than a third of its population below the poverty line, but also one of the most corrupt.
Author Rory Maclean has written: "As tea is to China and cuckoo clocks to Switzerland, so weapons are to Paraguay". It's with similar sentiment that author Robert Carver describes his flight out of Asunción: "exhilaration, sheer bliss, a sense of absolute freedom. I could go anywhere, safely."
And, so, one might wonder, what was our verdict? Well, putting aside the hyperbole, we found Asunción to be a colourful, characterful city more authentic than some of its more famous counterparts (Santiago, Lima) and far prettier than others (La Paz). It offered a chance to get off the well-trodden backpacker trail and catch our breath before Brazil. That said, it wasn't all plain sailing. Here are six things to know before you go.

1. Be assertive with restaurant service
Our first experience of Paraguayan restaurant culture was baffling. We walked into Bolsi and were greeted with a horseshoe-shaped communal seating area. Every seat was taken so we politely hovered by the door, hoping for direction. When none came, we approached a counter but the staff were clearly busy trying to serve a full house. After a while, we decided to try elsewhere.
The second place we visited – a generic pizza/pasta place called Bellini – was full of empty tables but had a 30-deep queue at the counter. Did they do table service or not? We had no idea. After a few minutes, we decided to try somewhere else.
Finally, we ended up at Na Eustaquia, a jack-of-all-cuisines, master of none sort of place. We took our seats and were unceremoniously ignored. After 10 minutes, we asked at the counter if we could have a menu. "Of course," came the magnanimous reply. Ordering our dishes was a two-menu affair with much flagging-down and hand-wringing.
Moral of the story is: if you're confused about the way things work, be assertive and ask for clarity. Paraguayans are super friendly and happy to help but you must ask first.
Mini-tip: For more traditional service, try Taberna Española, a beautiful Spanish restaurant with great service, refreshing sangria and the best fresh bread we ate in South America.
2. See the city on foot
Asunción is packed with free (or very cheap) historical sites, nearly all of which can be seen on foot.
Atlas & BOots
We enjoyed museum-cum-train-station Estación Ferrocarril where you can board and explore a pair of old trains and and learn about the history behind South America's first railway line (courtesy of the British naturally). Other points of interest include the Palacio López palace (don't enter the grounds unless you enjoy being told off by armed guards…), the Panteón de los Héroes and Teatro Municipal where you can catch a last-minute show if you're lucky.
There's also a plethora of museums for culture vultures including Casa de la Independencia for Paraguayan history, Museo Memoria de la Ciudad for a historical guide to Asunción and Museo Naval Humaitá, a naval museum aboard a battle cruiser.
3. Ask for directions more than once
I'm usually more than willing to take responsibility for misunderstanding directions given that my Spanish is very much in progress but this willingness was certainly tested in Asunción.
At Terminal de Omnibus, a station guard sent us upstairs, a ticket vendor sent us downstairs and the tourist office sent us outside – all in search of a single departure point. This was a recurring phenomenon. Try to research your journey and destination beforehand and double-check any directions.
4. Get a sense of their sense of humour
What Asunción lacks in wow factor, it makes up for in personality. Make an effort to engage with Paraguayans who you'll find have a cheeky sense of humour. Don't be surprised if they make jokes or tease you; that's just their way.
I found the locals to be very gracious with my level of Spanish and genuinely interested in what life is like in London (they seemed especially fascinated by our skyscrapers). While English is not spoken in general, those who do speak it will be eager to try out their skills, so do oblige.
5. Get out of town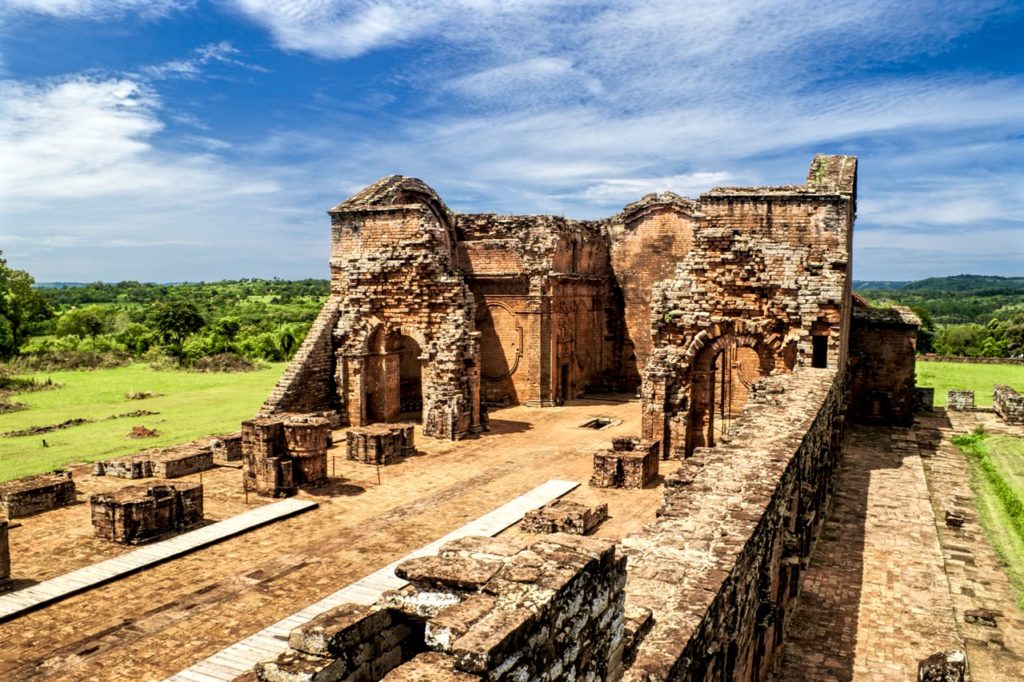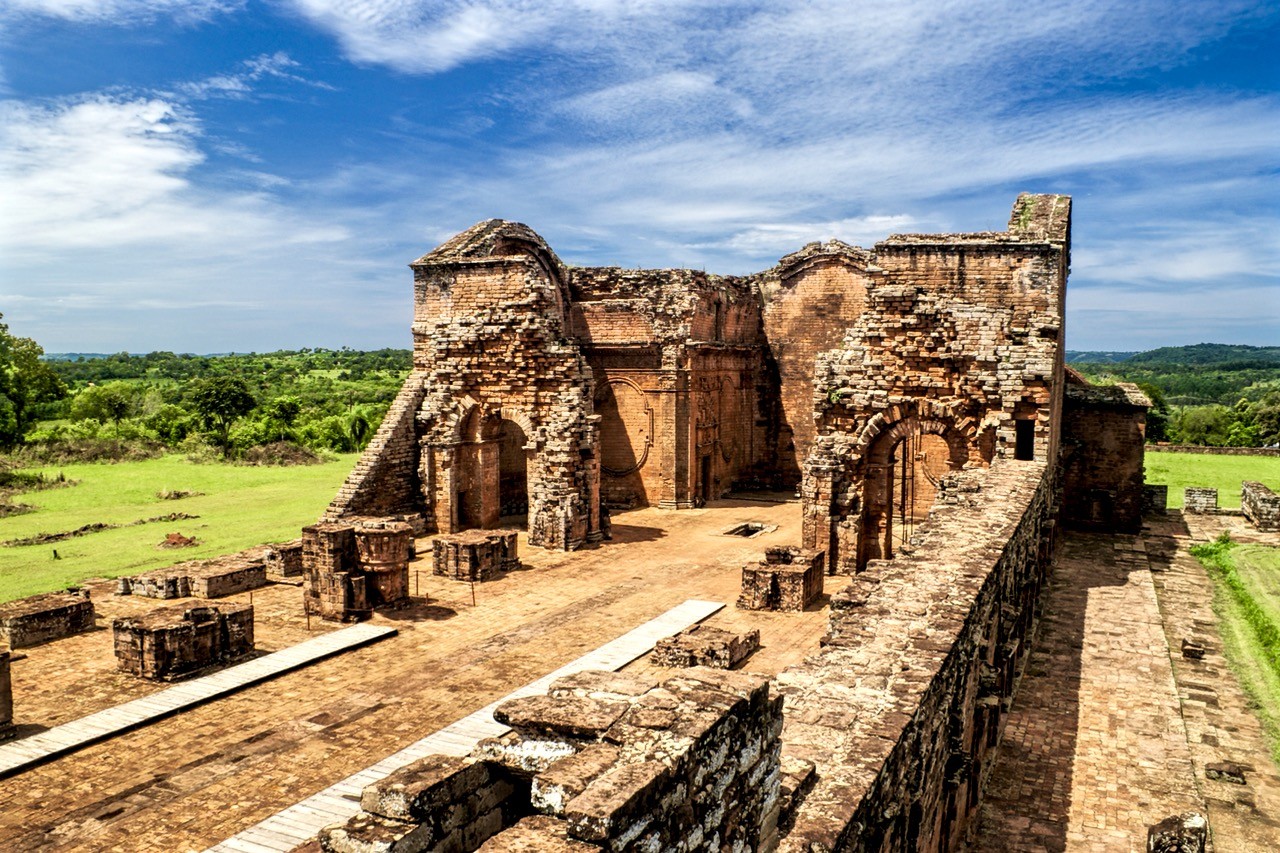 We had just a few days in the city so planned only one day trip from Asunción (to the rather underwhelming Aregua).
If you can, make time for some sights further afield. Top options include UNESCO's Jesuit Missions of La Santísima Trinidad de Paraná and Jesús de Tavarangue, the pretty beaches of Laguna Blanca, the Atlantic Forest in San Rafael Nature Reserve, a visit to the colonial town of Concepción and a tour of The Chaco, South America's largest dry forest.
We also recommend a visit to the impressive Itaipu Dam, which can be seen from Paraguay or Brazil. The staff at Hotel Palmas del Sol can advise on organisation.
6. Check (and recheck) major departures
"Flights and buses are almost always expected not to be on schedule," we read when researching Paraguay. As such, when our bus from Asunción to Ciudad del Este (the crossing point for Iguassu Falls in Brazil) was late, we were far from panicked. As the minutes ticked by, I checked with a station guard and the tourist office. They both assured me it was fine.
Finally, I left Peter on the platform and ran up to the ticket office. The agent there told me the bus had changed platform, changed company and changed departure time and was due to leave… oh, now.
I ran downstairs, grabbed Peter and ran to the new platform. With apologies, we hauled our backpacks into the storage area and found our seats with seconds to spare. If your bus is late, find your ticket agent and double-check your departure.
Asunción, Paraguay: The Essentials
What: A stay in Asunción, Paraguay.
Where: We stayed at Hotel Palmas del Sol, a 10-minute walk from the city centre. Palmas was clean and comfortable with friendly, helpful staff. Rooms are equipped with wifi, reliable hot water, a television and fridge. If possible, ask for a room in the courtyard outside as they offer better views than the internal rooms.
A buffet breakfast offers a variety of dishes and an on-site plunge pool offers a great way to cool down after a day in the Asunción sunshine. Reception staff are available 24 hours and can advise on a range of day trips and organise cabs as well as a shuttle to Silvio Pettirossi Airport.
Atlas & BOots
When: The best time to visit Asunción is between May and September when temperatures aren't as hot, humid and stifling as the summer months.
How: You can fly to Asunción, Paraguay from most major South American cities (book via skyscanner.net). Buses are also an option. For international journeys, try Crucero del Norte or Omnilineas. For domestic journeys, enquire at Terminal de Omnibus or ask your hotel staff for advice.
---
Enjoyed this post? pin it for later…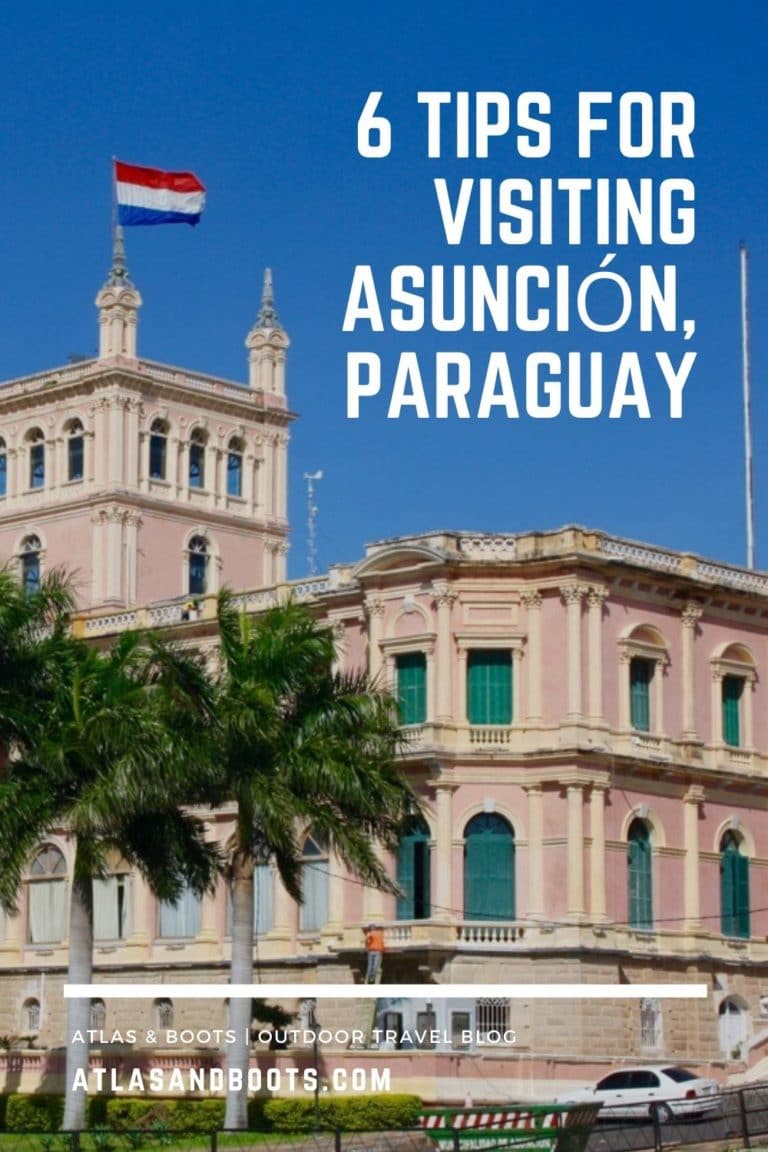 ---
Lonely Planet South America includes a comprehensive guide to Asunción, Paraguay, ideal for those who want to both explore the top sights and take the road less travelled.
Autor: Kia
Fuente de contenido