With its lake view, cobbled streets and colonial homes, Areguá, Paraguay, seemed like the perfect place for a day trip. Oh, how wrong we were…
In Paraguay, we found ourselves in a rare predicament: instead of several weeks to explore the country, we had only days. Time and money were running out and we wanted to get to Brazil before heading home. As such, we could only see one town outside Paraguay's capital of Asunción.
We considered the UNESCO ruins of La Santísima Trinidad de Paraná and Jesús de Tavarangue but at a distance of 400km, they weren't exactly economic in terms of time. Instead, we decided on Areguá, a small town 28km from the capital.
Areguá is described in the guidebooks with a host of alluring adjectives: "historic cobbled lanes" and "exquisite colonial homes" set amid "lush hills" with an "enviable position overlooking Lago Yparacaí."
We read about its village atmosphere, picturesque pier and how it has "drawn all kinds of artists and literary types over the years." Clearly, it was perfect for a day trip.
We arrived at Terminal de Omnibus in Asunción mid morning and asked a station guard where to find the bus to Areguá. He sent us to the second level of the station. There, we asked a ticket vendor who sent us back downstairs. There, we asked at the small tourist office and were sent outside and across the road.
We flagged down a passing bus and asked the driver if he was going to Areguá. He shook his head and pointed back at the station.
Perhaps we should have taken it as a sign that Areguá wasn't meant to be, but we persevered. As we crossed back, we spotted a bus with 'Areguá' on the front. Darting between passing vehicles, we ran to catch it. We managed to board, pay and find two seats.
The bus was full so we assumed Areguá was a popular day trip for locals, just as the guidebook had said. We settled in for the 28km journey, expecting it to take 40 minutes or so.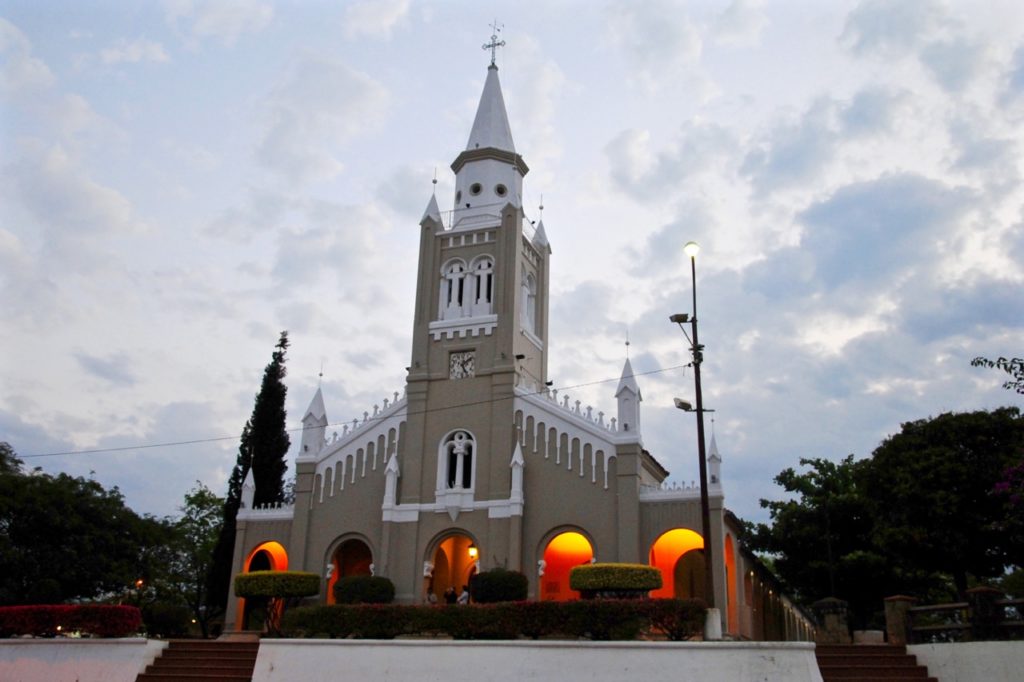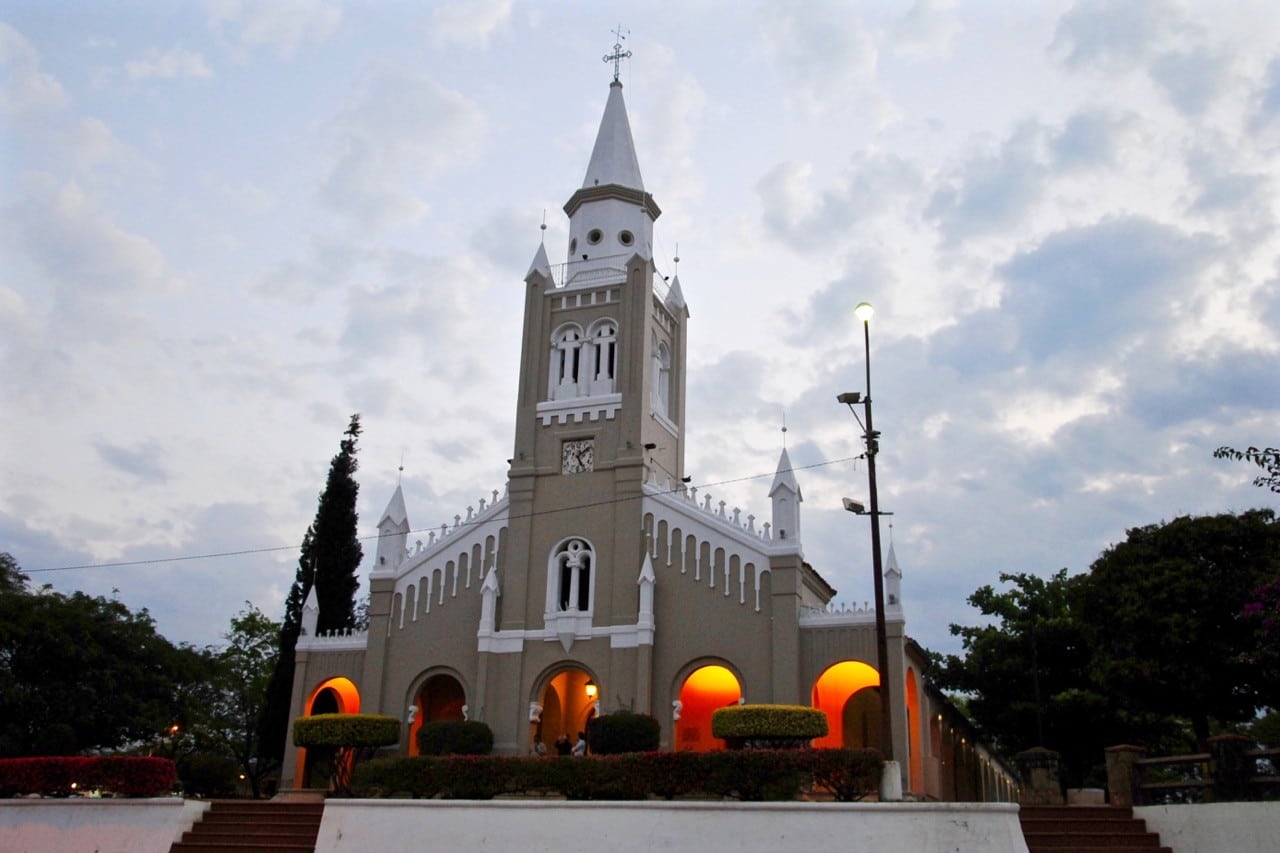 Nearly two hours later, we were still sweltering on the bus. To this day, we have no idea why it took so long. There wasn't any traffic and it wasn't like the cursed Ipiales-Quito bus in Ecuador that stops every 10 minutes to pick up street vendors. I can only guess that it entered some sort of strange space-time continuum and spat us out on the other side.
At the two-hour mark, I checked again with the driver.
"Areguá was 10 minutes back," he told me in Spanish.
"What!? We need to stop please!"
He skidded to a stop and let us – just the two of us – off the bus. We were completely stymied. The bus had said 'Areguá' on the front, we had told the driver we were going to Areguá and it was supposed to be a popular day trip spot for locals and yet somehow we had managed to end up alone on this dusty old road.
We walked 10 minutes back to town and there we paused in confusion.
"Esto es Areguá?" we asked a small group of men huddled in a square.
"Si," they confirmed.
"Dónde está el centro?"
We followed their directions to the centre and came upon a small courtyard and a church. We had a view of Ypacaraí lake but not much else.
"Is this it?" I asked Peter.
"I think so…"
We considered walking to the lake but couldn't get consistent directions and suspected it would be underwhelming anyway. We had a flat coke at a tiny roadside cafe and took a desultory walk around town. Surely, there had to be more than this?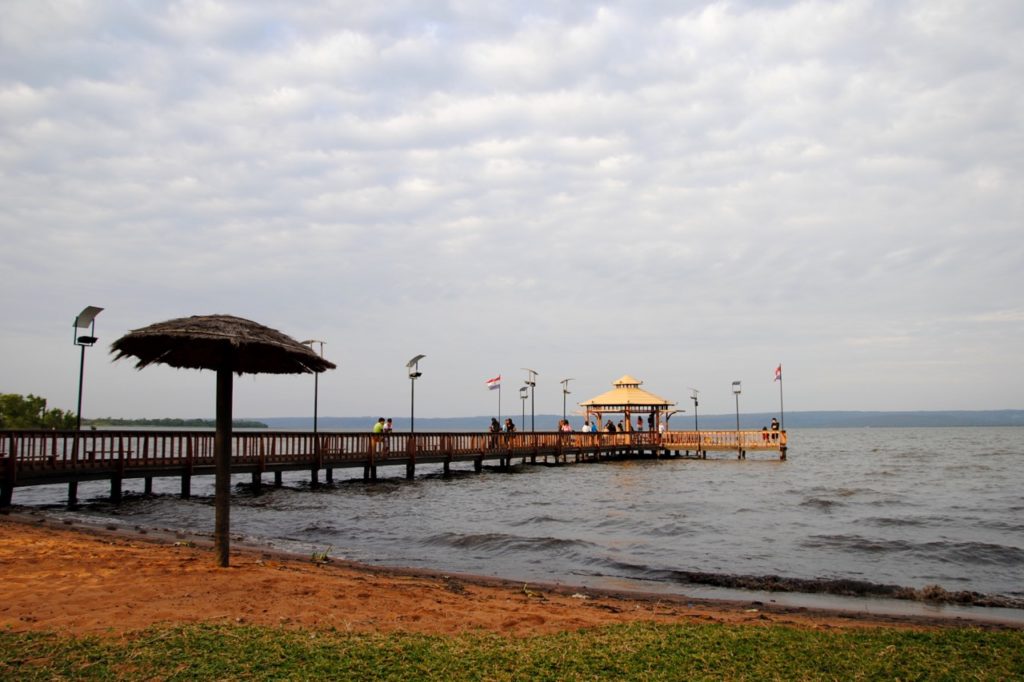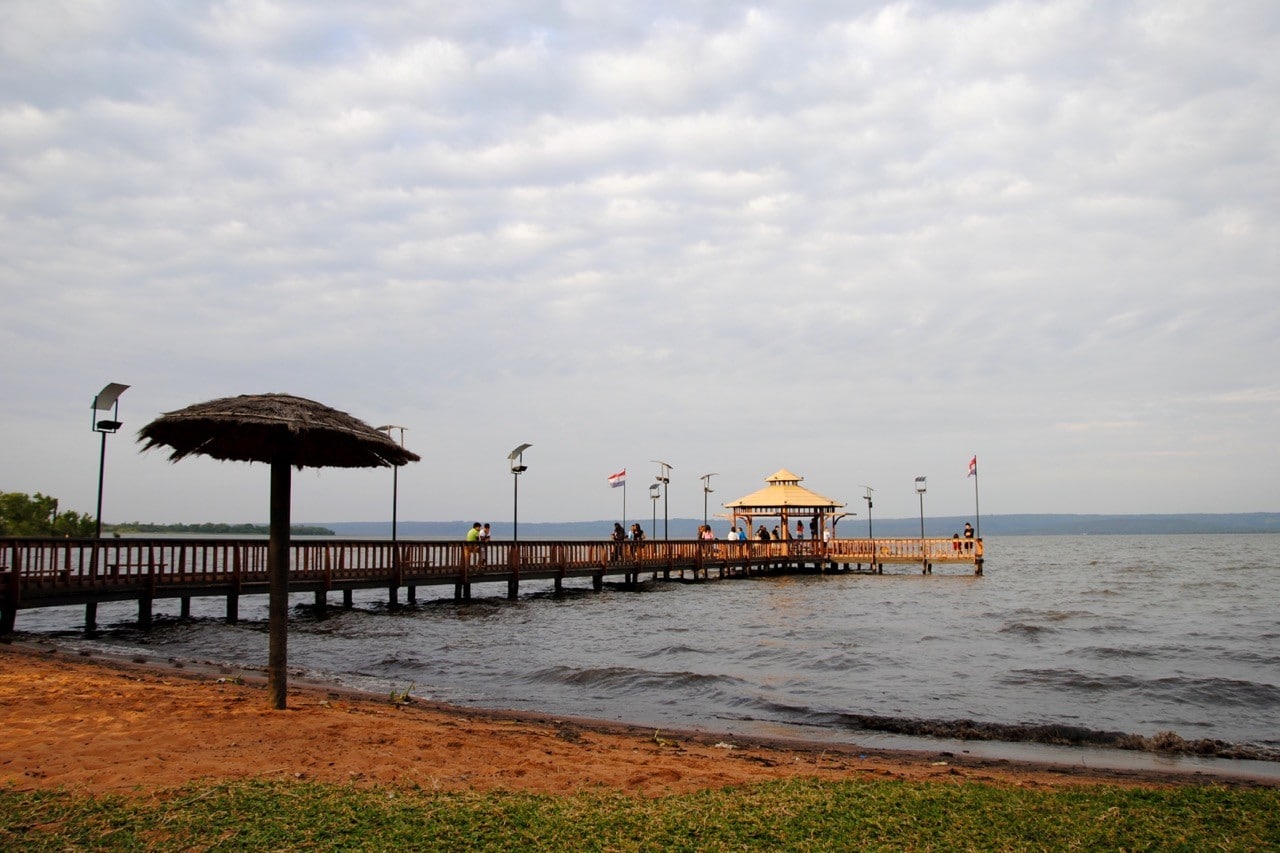 After an hour, we happened upon Avenida Mariscal Estigarribia, which was a bit more lively. Clearly, this was the tourist centre. Had we not journeyed two hours to get there, we may have appreciated the crafts and ceramics a little more, but we were sticky, exhausted and disappointed.
We spotted a sign for paella and, with rumbling stomachs, made a beeline for it. As we learned in Asunción, restaurant service in Paraguay can be baffling and Areguá was no different. On entry to La Cocina de Gulliver, we found no-one around. We waited patiently and then called out a few times.
A portly woman walked out, broom in hand, utterly mystified why two customers were in a restaurant looking for food. We asked for menus of which there were none, so then asked what was on offer. She ran us through a list.
We checked the price for paella and she said, "Noventa mil."
"Noventa mil?" I checked.
"Si. Noventa mil."
At $15 USD, it was a bit pricer than our budget would allow but, as I said, we were sticky and exhausted so decided to indulge. She led us to a table at the back at which point another lady came out and took our order. We opted for the seafood paella.
Over the course of the meal, we a) waited 45 minutes for our food, b) discovered that seafood paella comes with great chunks of chicken which I don't eat, c) had our jug of drink spilled all over us, our clothes and the table, d) were moved to a table directly across the toilets even though the restaurant was completely empty and e) realised we weren't getting replacement drinks as there was still some left in the jug.
Our polite British smiles were in severe danger of slipping, so we decided to get out of there. We asked for our bill which came to an unexpected total of $40.
Now, bearing in mind that our daily budget including food, travel and accommodation was $60, we were completely horrified. We seldom, if ever, pay so much for a main dish in London let alone a tiny roadside restaurant in Paraguay!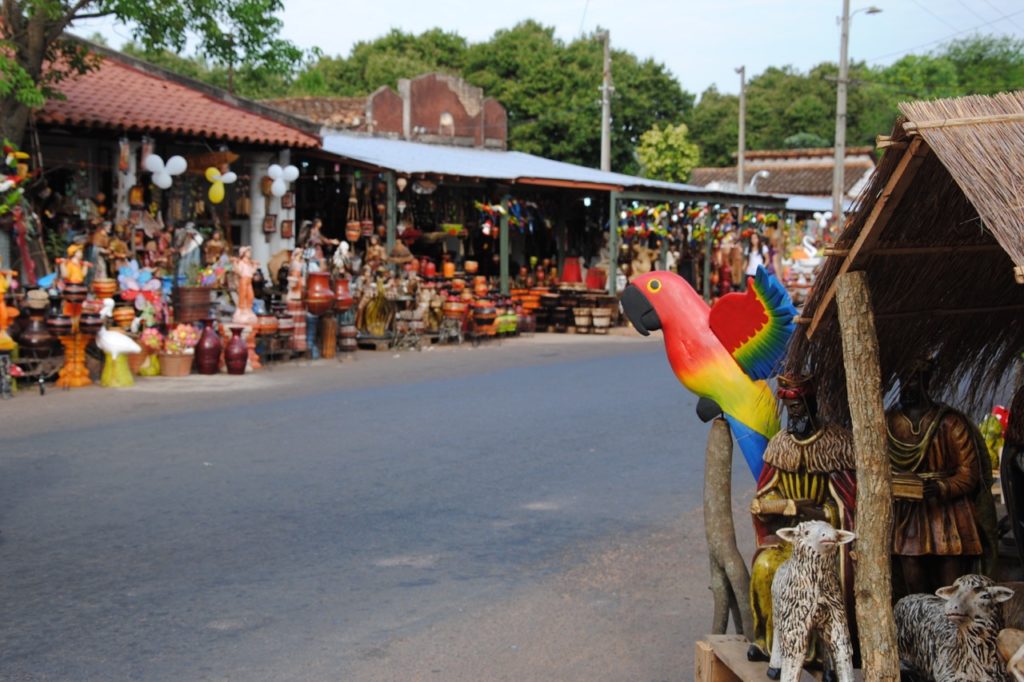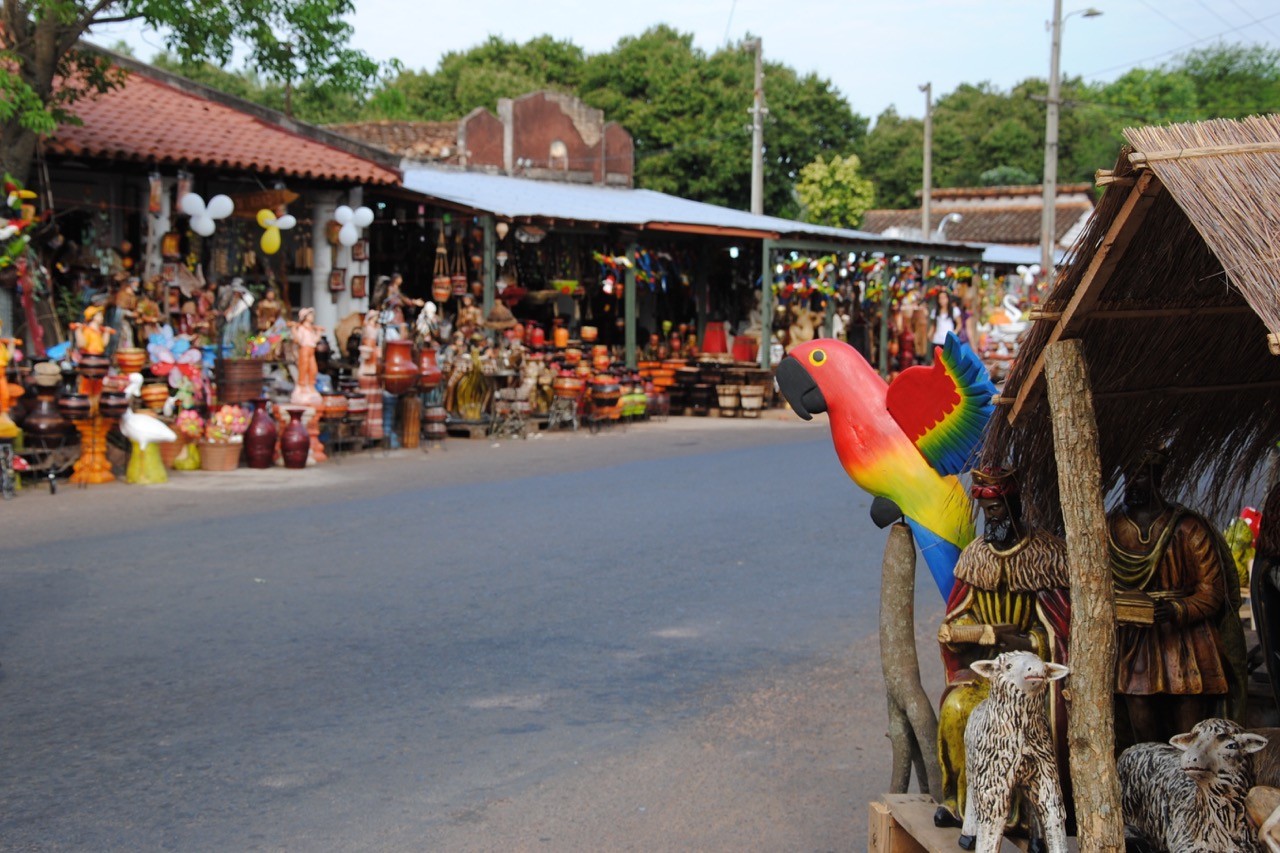 I queried why the bill was three times what was quoted. The woman who served us claimed that her colleague – who had now conveniently disappeared – would not have told us the dish was noventa mil since it was much more.
It was utterly fruitless to argue so we paid up and left, feeling sick that we had paid multiples of what was already an extravagant price.
We spent the next half hour hunting for the correct bus stop back to Asunción. As we waited, we decided to review our photos at which point we realised the SD card had corrupted. Sweating in the sun, we readied for re-entry into the space-time continuum and swore we'd never come back.
And that was our day in Areguá.
---
Lonely Planet South America includes a comprehensive guide to Paraguay, ideal for those who want to both explore the top sights and take the road less travelled.
Autor: Kia
Fuente de contenido