From remote deserts to polar escapes, these unknown treks will get you far off the beaten trail
I spent 10 years living in London, riding the crowded tube to work, fighting for space with those around me and standing in queues at bus stops, supermarkets, anywhere really – I am British after all.
Naturally, this inspired daydreams of escaping it all and running off to the wilderness with only my backpack, tent, camping stove and a handful of freeze-dried meals.
About twice a year I managed to briefly abscond the confines of London, usually fleeing to the mountains of Norway, Austria or Scotland. Since we launched Atlas & Boots, I've discovered plenty of unknown treks across the world, but I still daydream about getting even further off the grid.
If you're like me and yearn for true wilderness, nature and seclusion, these unknown treks will be right up your trail. Some can be trodden solo while others are best undertaken with support.
In either case, I've suggested operators that can coordinate the logistics of accessing these remote locations, leaving you to enjoy the breathtaking scenery.
1. Upper Mustang Trek, Nepal
Distance: 185km (115mi)
Duration: 12-14 days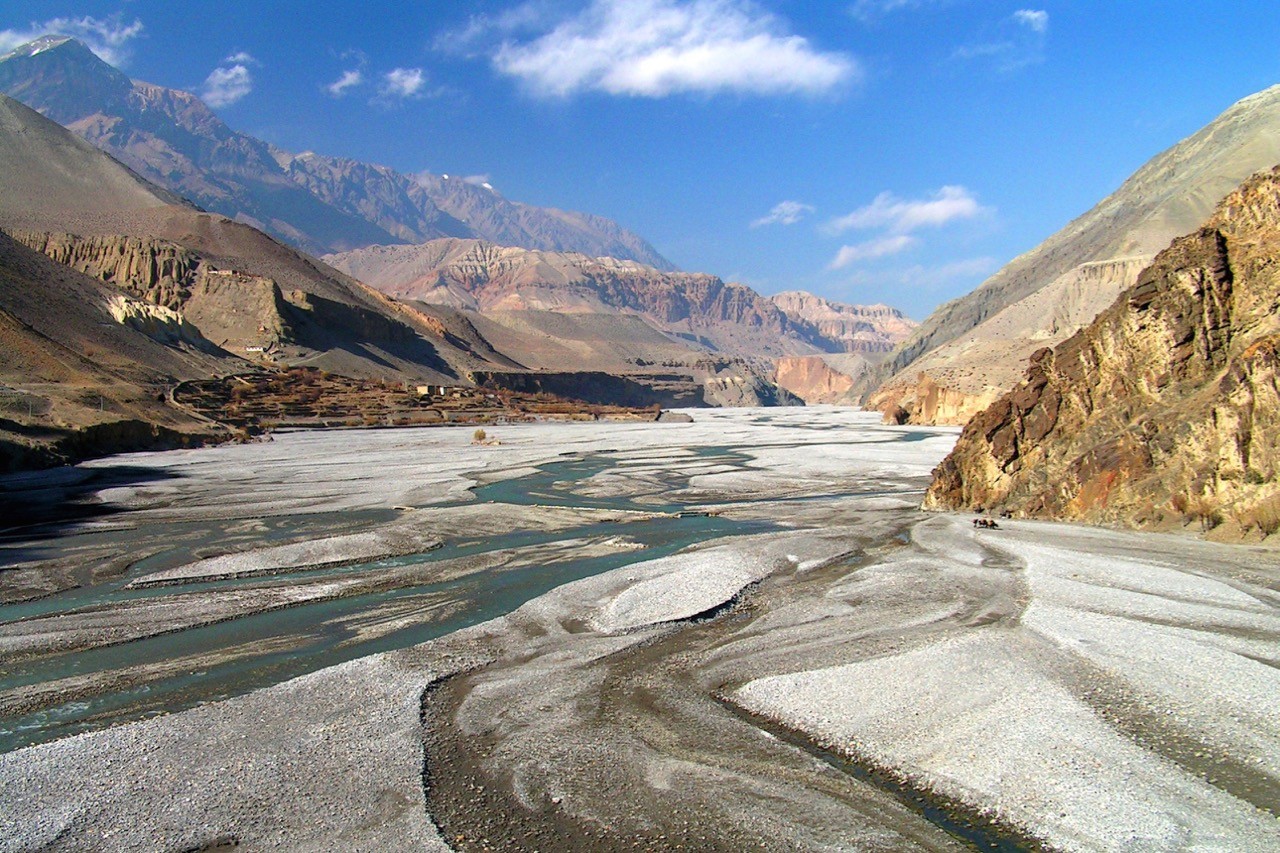 Mention trekking in Nepal or the Himalayas and many immediately think of Everest base camp and the Annapurna basin. However, for a traditional and authentic taste of Nepalese and Tibetan culture consider the 'Forbidden' Kingdom of Mustang.
Closed to foreigners until 1992, Mustang is only now beginning to open up to trekkers and western tourism. The trail essentially follows an ancient salt trading route between Tibet and India, exploiting the lowest pass through the Himalayas, west of Sikkim in India. 
Along the trail there are opportunities to visit some of the oldest Buddhist monasteries in Nepal as well as the mysterious Kali Gandaki caves.

More information: Active Adventures
2. Lut Desert Trek, Iran
Distance: 200km (125mi)
Duration: 10 days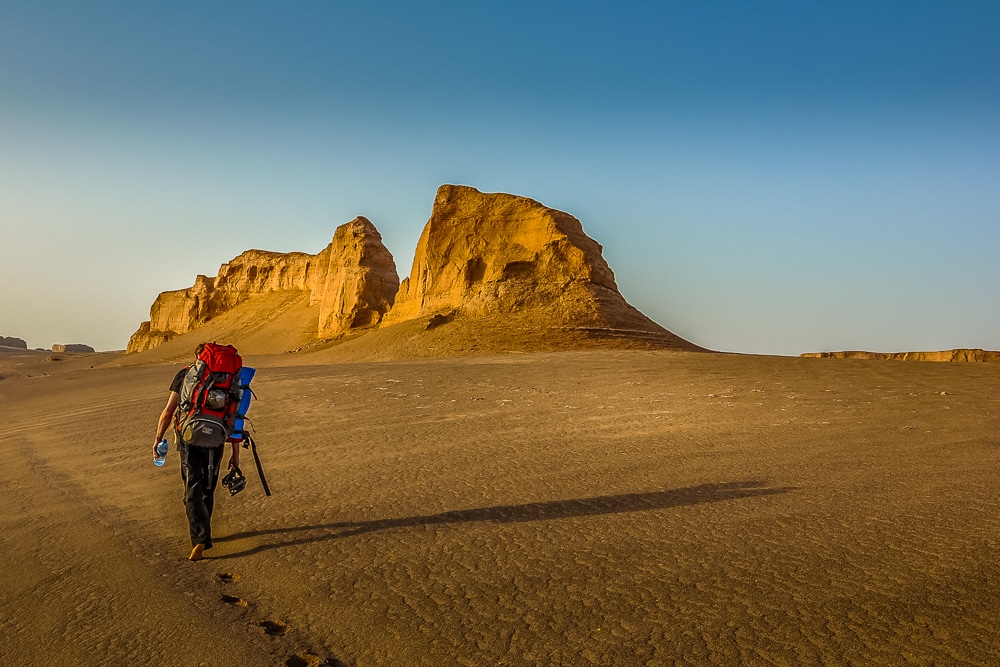 Follow in the footsteps of Thesiger and Marco Polo and cross one of the hottest places on Earth. According to NASA, a ground temperature of 70.7 °C (159°F) was recorded in the lowest part of the Lut Desert in 2005. So, not for the fainthearted by any means. 
The route passes through lunar-esque landscapes, symmetrical star dune formations, and a cornucopia of geological phenomena including salt plains, meteorite fields and enormous natural sand castles called kaluts. A bucket list trek if ever there was one.
More information: Secret Compass
3. Lake Baikal Trek, Russia
Distance: 50km (31mi)
Duration: 3 days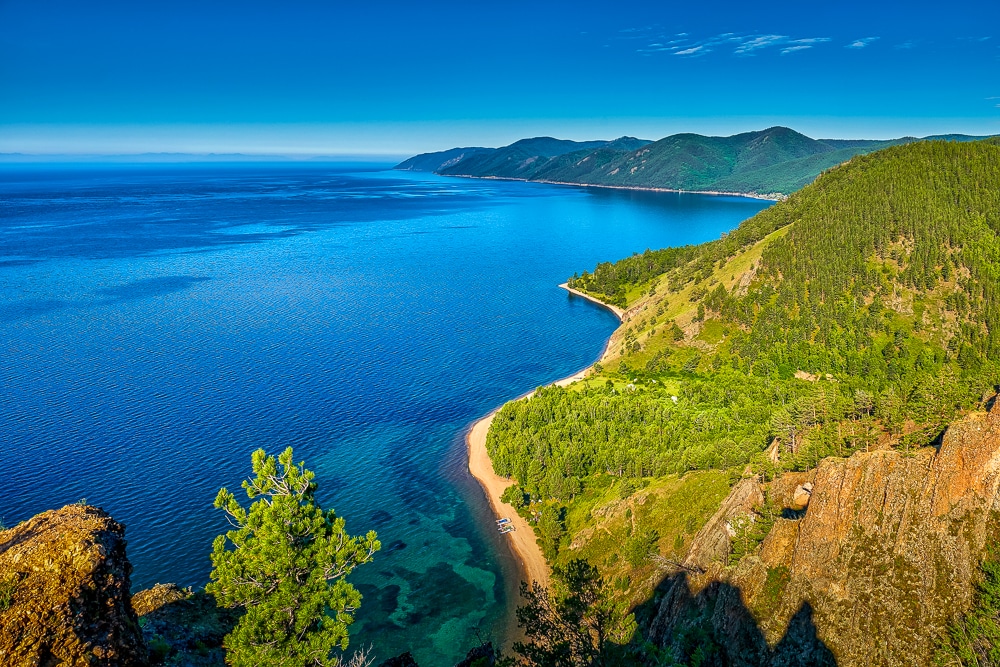 With more water than all the North American Great Lakes combined, Baikal is the the world's largest freshwater lake by volume. Follow this classic trail through the western shore of the lake for unparalleled views of approximately 20% of the world's unfrozen surface fresh water.
At times the trail is just inches from the waterline; at others it climbs 767m (2,500ft) above the lake to the summit of Mount Listvyanka. The sheer remoteness of southern Siberia makes this area one of the least trekked on the planet. This is for real explorers.
More information: Baikal Adventure
4. Angelus Circuit, New Zealand
Distance: 39km (24mi)
Duration: 2-3 days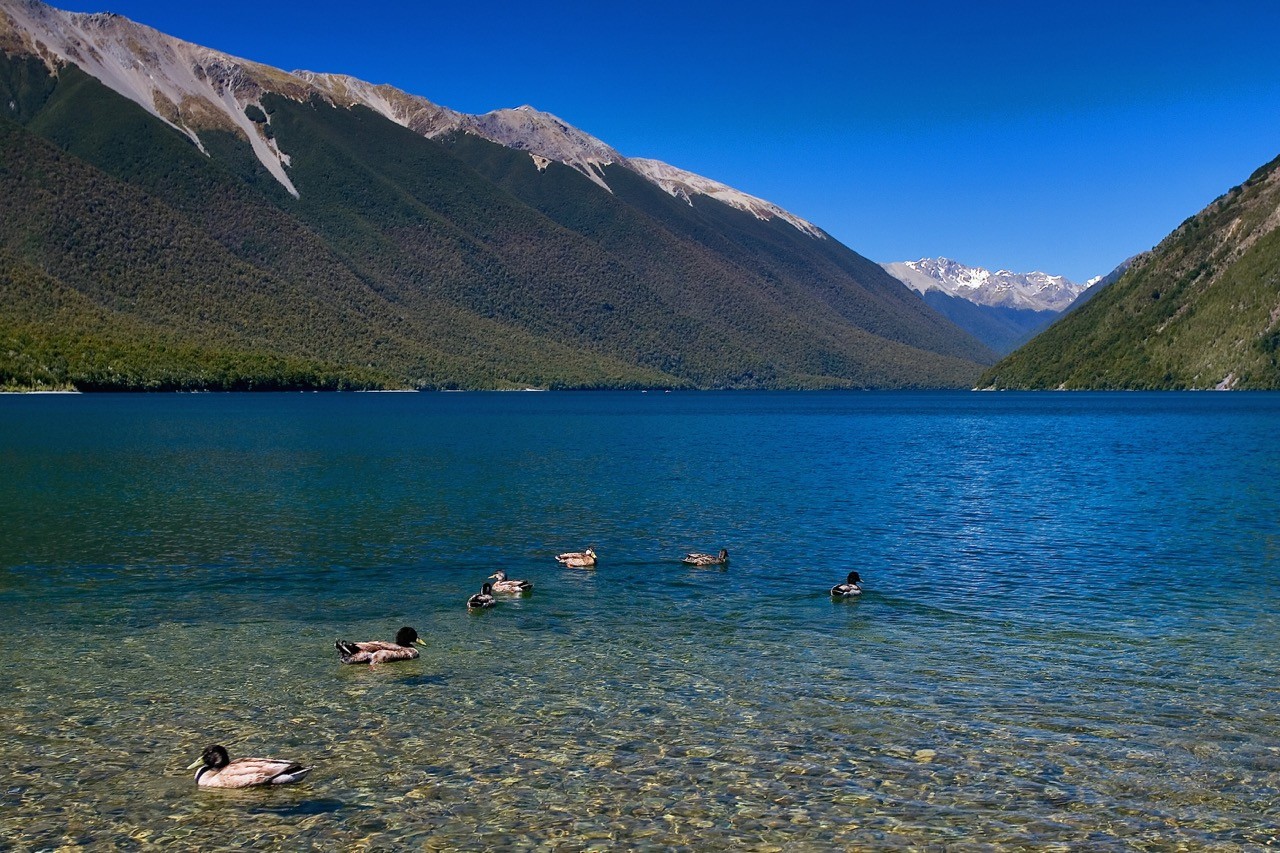 New Zealand's remote and rugged South Island has long been on my trekking bucket list. Despite being the larger of New Zealand's main islands, it only accounts for a quarter of the country's population which makes for a remote and unspoilt destination.
The Angelus Circuit starts at a village called Saint Arnaud on the edge of Lake Rotoiti, working its way through a wilderness of beech forests, grand lakes and jagged alpine ridges. Despite the dramatic terrain, the trail itself is relatively gentle and has mountain huts available along the way, as well as camping options.
More information: Active Adventures
5. Arctic Circle Trail, Greenland
Distance: 165km (103mi)
Duration: 9-11 days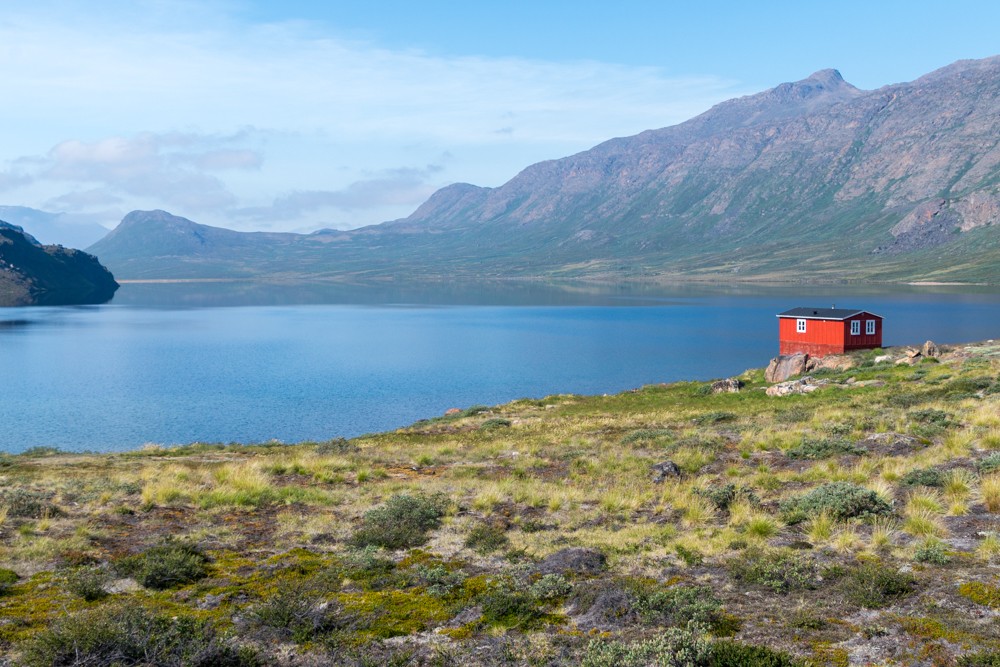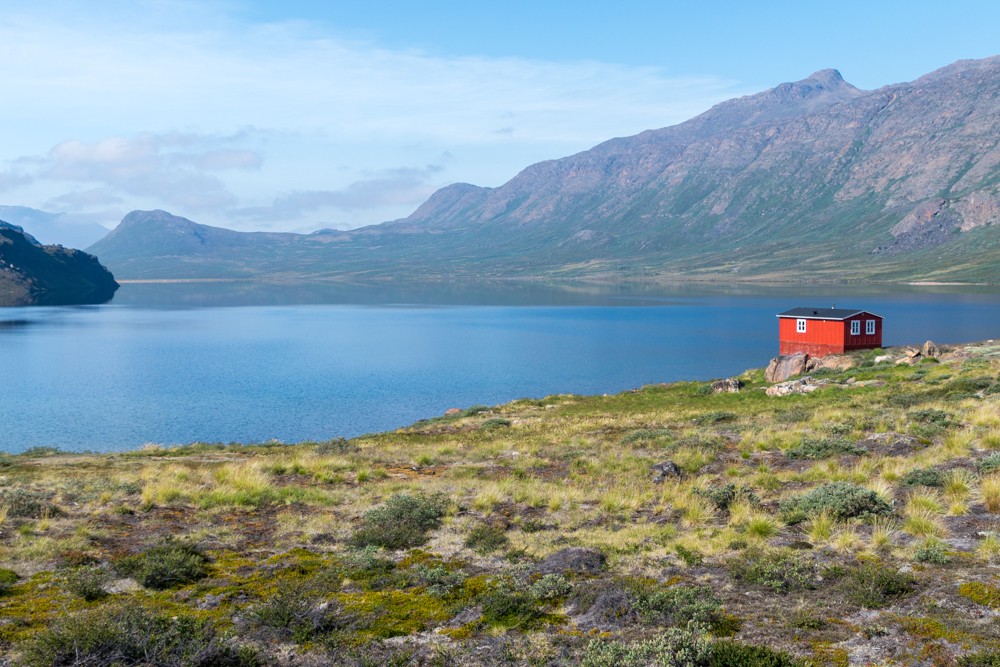 Trekking the Arctic Circle Trail in Greenland had long been a dream of mine. A dream I recently came tantalisingly close to fulfilling but for a freak natural event. I have vowed to return and complete it one day.
Greenland is the world's largest non-continental island yet only has a population of around 57,000, making it the least densely-populated territory on Earth. The trail follows a course through an area known as the "land of one hundred lakes".
It is one of the most remote and unknown treks in the world with the latest estimates suggesting that only around 1,500 people make the expedition every year. As the names suggests, the Arctic Circle Trail lies entirely within the Arctic Circle, between 40-50km to the north of the major circle of latitude at 66° 33' 39".
More information: read our article on trekking the Arctic Circle Trail
6. Sarek National Park, Sweden
Distance: 100km (63mi)
Duration: 10 days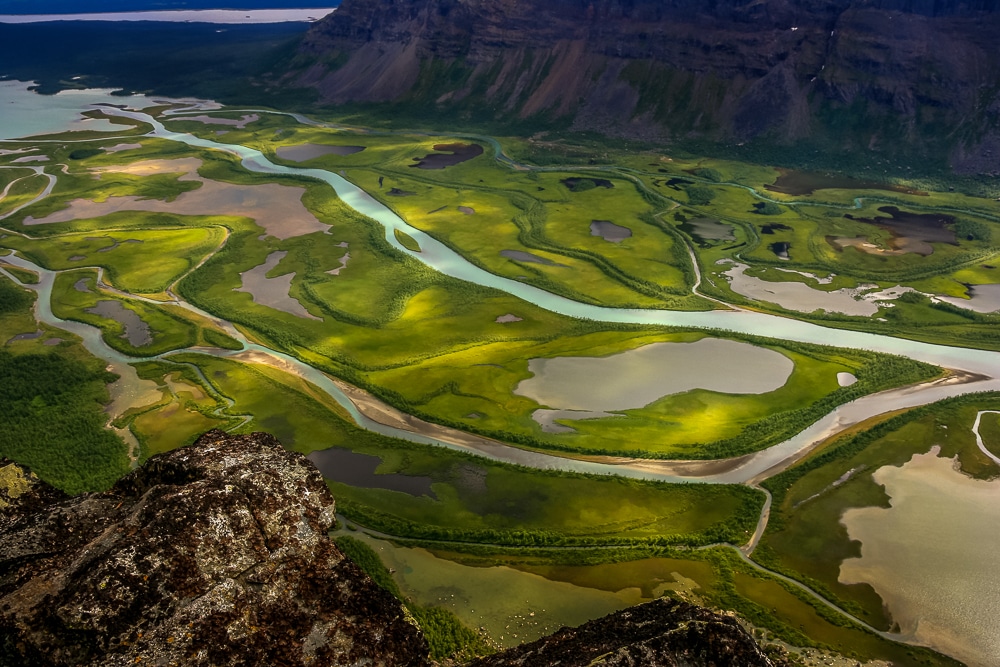 Sarek in Sweden's Lapland is a survivalist's dream. You need to be the adventurous type just to make it out here as there are no marked trails, cabins or amenities that you may find elsewhere.
The possibilities are endless but a good suggestion is to trek from Sitoalvsbron to Kvikkjokk via the wide Rapadalen Valley taking in glaciers, alpine peaks, the wild Rapaatno River and endless Arctic wildlife along the way. This is Europe's last great wilderness so the going is slow and often arduous. Just mind the bears.
More information: Nature Travels
7. Tigray Region, Ethiopia
Distance: 15km (9mi)
Duration: 1-2 days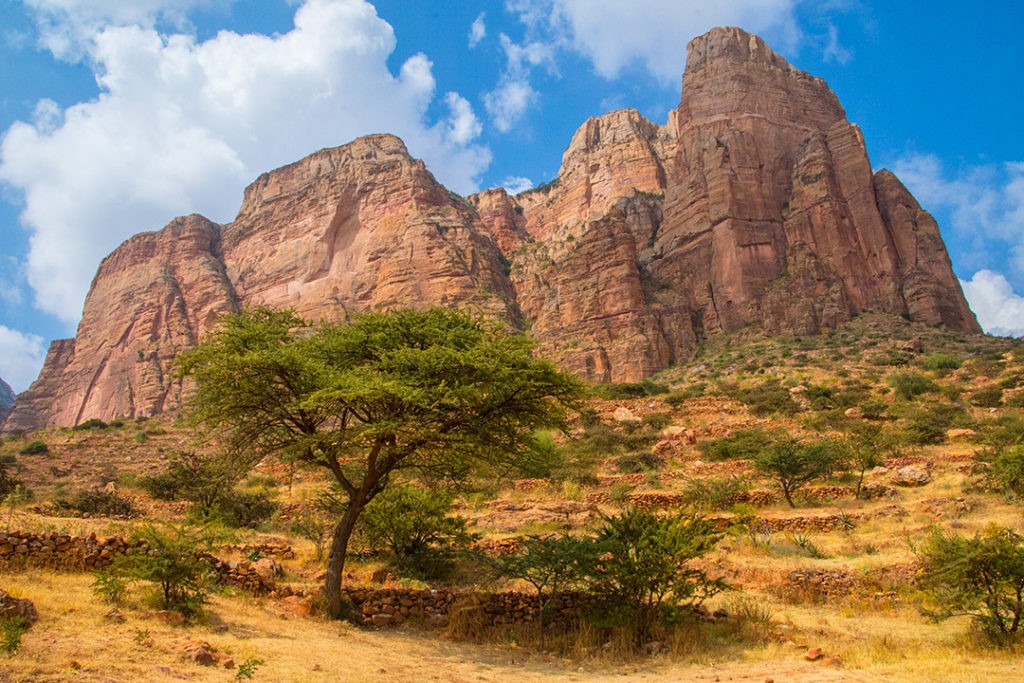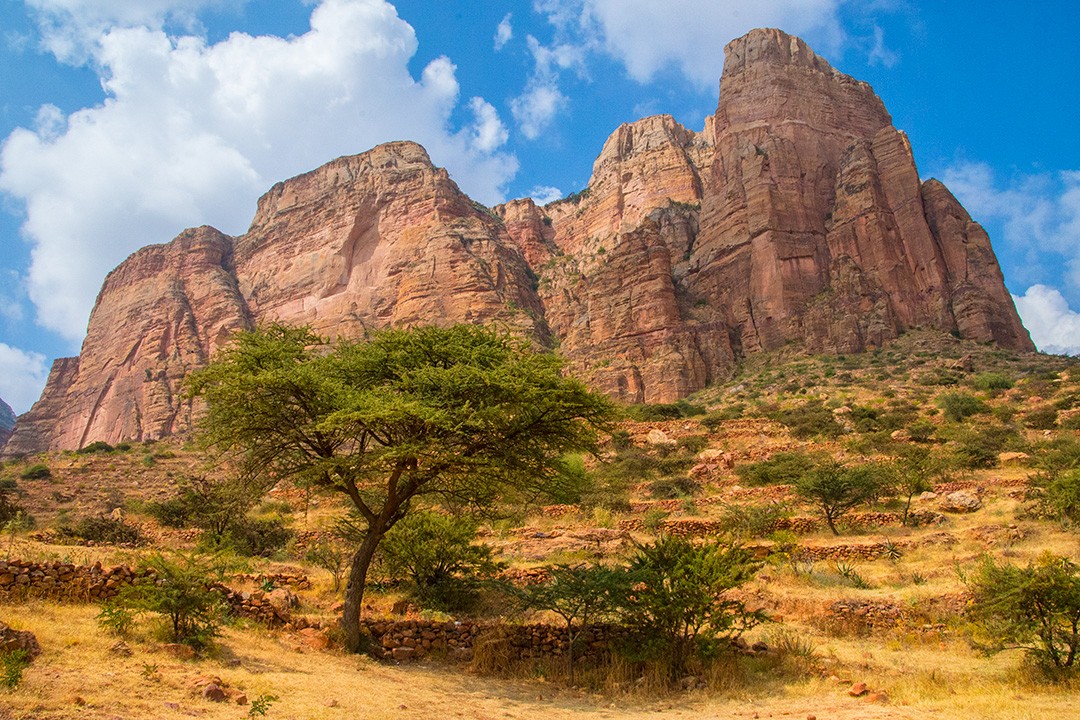 Tigray is located in the northern part of Ethiopia, a region with over 120 rock-hewn churches. To access these churches one must ascend the red sandstone ridges of the somewhat labyrinthine mountain system of Tigray.
The challenge of this trek is not necessarily the distances covered, but the near-vertical scrambles to gain access to the remote cliff-side churches. The only way to access this area is by community trekking programs that provide local guides and priests to lead the way.
More information: read our article on hiking in Tigray
8. Mount Cameroon, Cameroon
Distance: 38km (24mi)
Duration: 3 days
Too often overlooked for the iconic and freestanding Mount Kilimanjaro to the east, West Africa's highest mountain, Mount Cameroon, has plenty to offer. In one direction are uninterrupted views across the Atlantic Ocean and in the other, the plains of central Africa.
It's a shorter and less strenuous trek than the higher mountains of East Africa and has the added benefit of finishing at the charming seaside town of Limbe.
If you're feeling a bit more adventurous then every February there's the Mount Cameroon Race of Hope footrace, where participants complete the return trip in just 4.5 hours!
More information: Mount Cameroon Tour
9. Song Kul Lake, Kyrgyzstan
Distance: 36km (27mi)
Duration: 3-4 days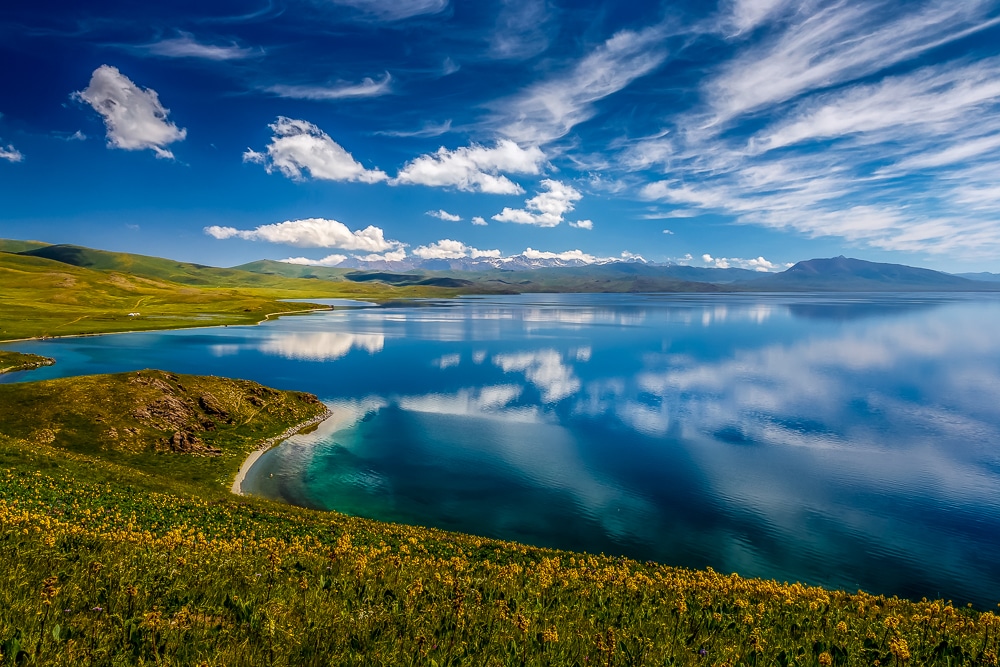 Kyrgyzstan's neglected landscapes are a dream for DIY adventurers and those looking for solitude and escape. Dominated by an alpine lake sitting at 3,016 meters (9,895ft), the lake's water can change colour in an instant as the sun peaks high above and sinks low behind the craggy peaks and wide-open landscapes.
Despite the area's inaccessibility, there are plenty of options for walkers with yurt stays and multi-day hikes combined with horse treks available. Crystal-clear but deeply cold nights provide excellent stargazing opportunities on these remote trails.
More information: Silk Road Explore
10. K2 Base Camp Trek, Pakistan
Distance: 160km (100mi)
Duration: 14 days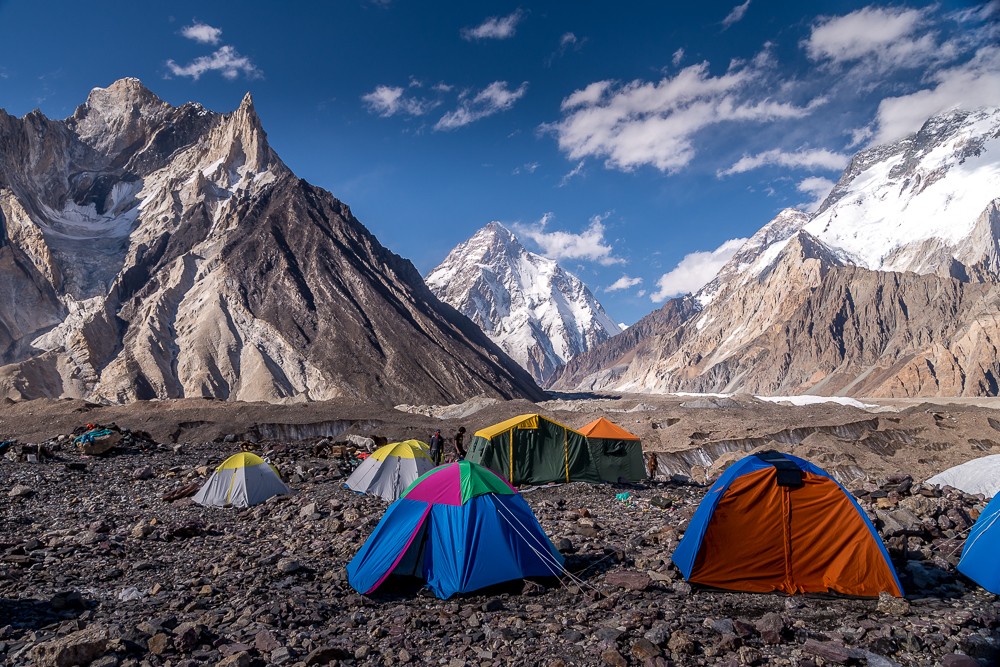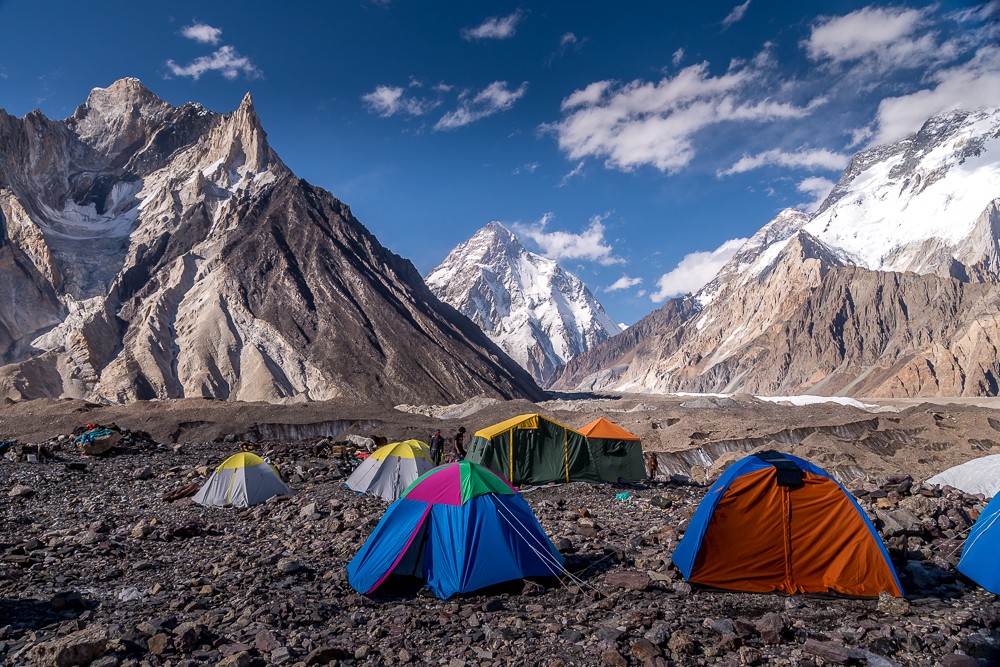 The K2 base camp trek through the mighty Karakoram mountains of Pakistan is one of the world's finest high-altitude treks. Pakistan has long-been touted as tourism's 'next big thing', but alarming headlines have often discredited these predictions.
Recently, conditions have improved and tourist numbers have started to climb, albeit modestly. When I completed the trek in September 2019 as one of the last trekking parties of the year, only 1,300 tourists had entered the area all season.
Pakistan is home to several amazing and still largely unknown treks, the best of which is the journey to K2, the second highest mountain on Earth. At 8,611m (28,251ft) K2 is one of just 14 eight-thousanders and a member of the seven second summits.
More information: read our article on the K2 base camp trek
---
Enjoyed this post? pin it for later…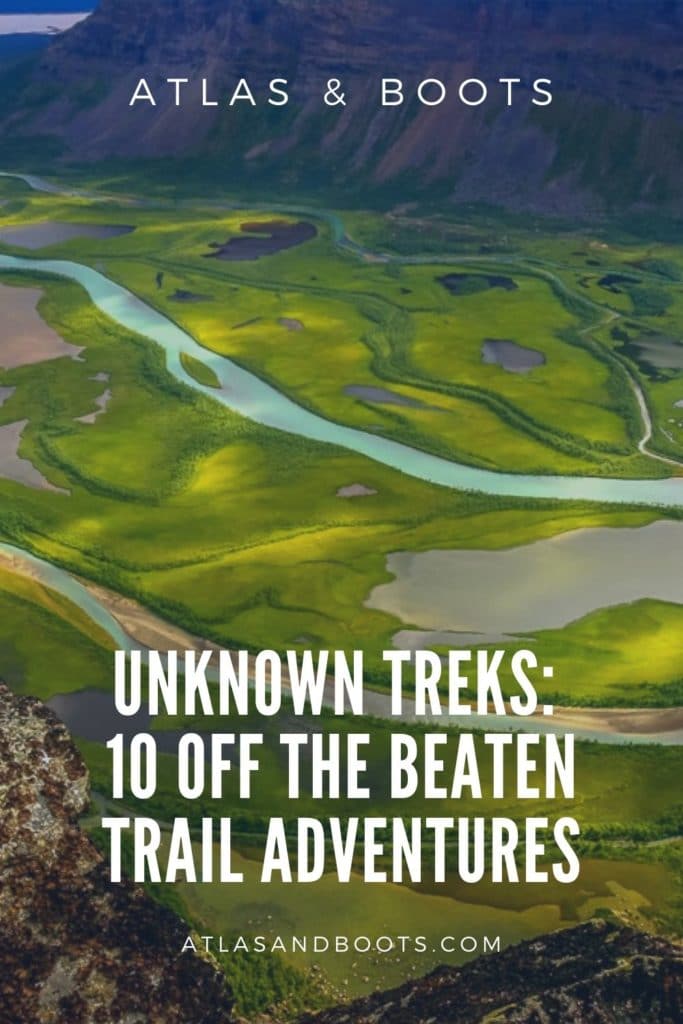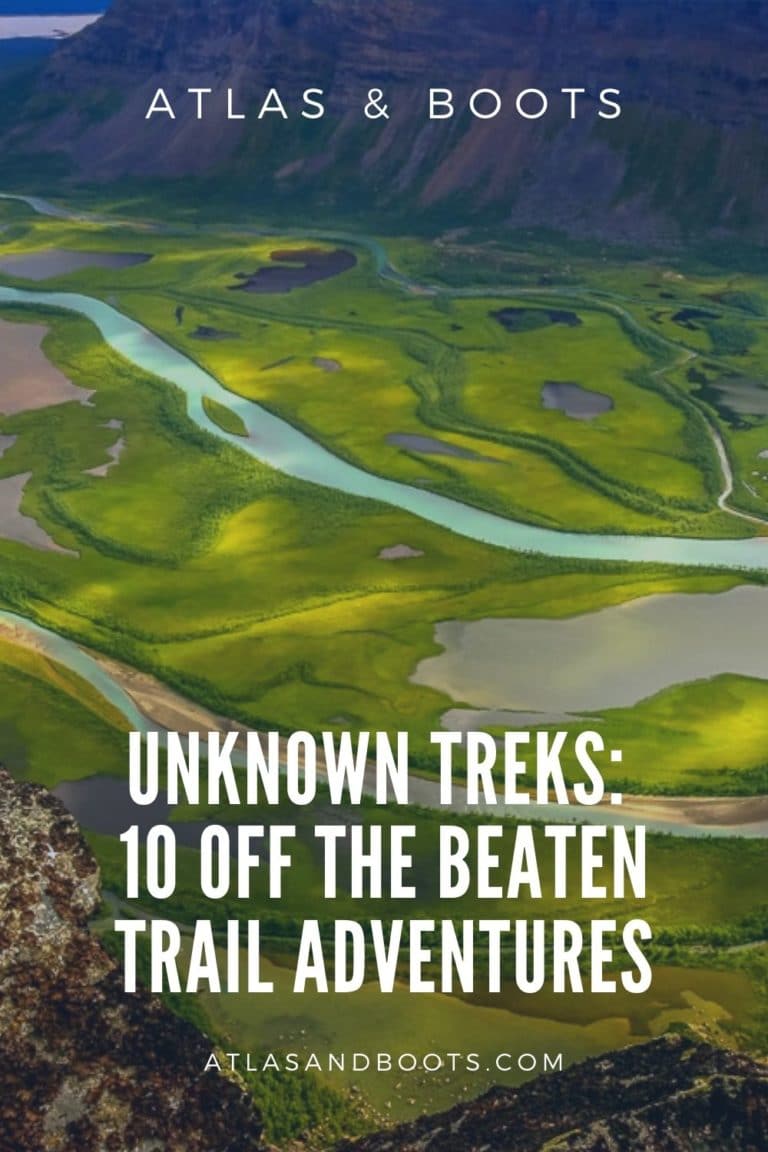 ---
Autor: Peter
Fuente de contenido