Our curated list of the most interesting facts about Uruguay that we learnt during our visit to the country
We didn't spend long enough in Uruguay – not nearly long enough. Squeezed for time at the end of our trip, we had just enough to charge through the country stopping off at the charming city of Colonia del Sacramento and the country's diverse capital, Montevideo.
We feel we have unfinished business in South America's underdog and have thus vowed to return one day. The country is progressive, stable and sophisticated – a breath of fresh of air in South America.
Despite our brief sojourn, we discovered a wide range of interesting facts about Uruguay. We share our favourites below.
Interesting facts about Uruguay
1. The country's official name is República Oriental del Uruguay (Oriental Republic of Uruguay).
(Source: BBC)
2. The name Uruguay comes from the Uruguay River which means 'river of the painted birds' in the Guarani language. The river starts in Brazil and ends in the Rio de la Plata Basin which forms the water border between Uruguay and Argentina.
(Source: El Pais)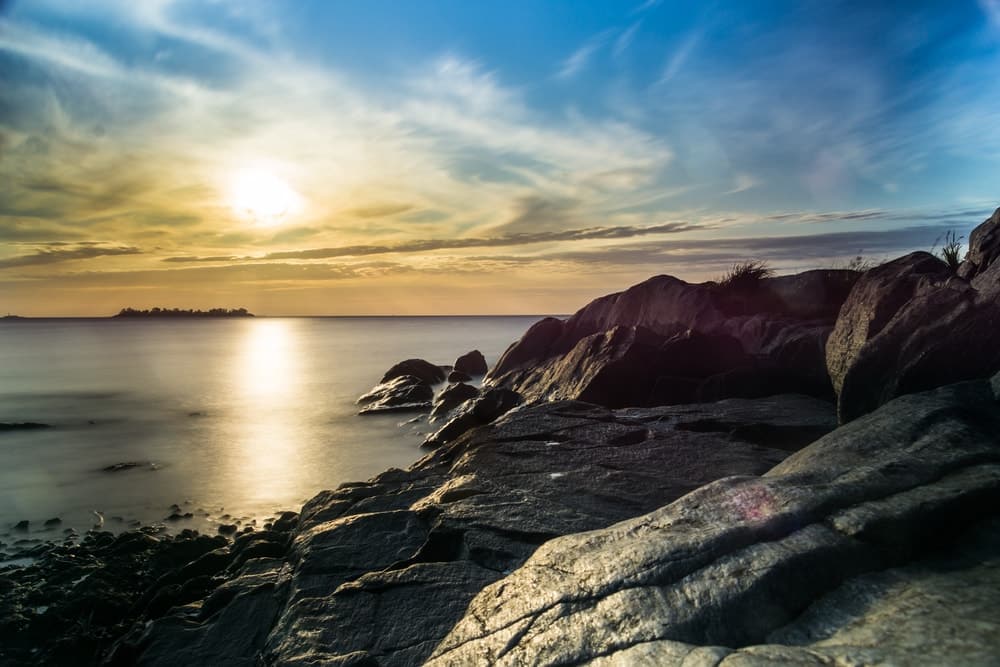 3. Uruguay is the least corrupt country in Latin America. It is ranked first in the region for democracy, peace, lack of corruption, quality of living, e-Government, freedom of press, size of the middle class, prosperity and security…
(Source: Transparency.org)
4. …which is all the more impressive considering the country was ruled by a military dictatorship until 1985. In 2009, General Gregorio Conrado Álvarez, the country's final dictator, was sentenced to 25 years in prison for 37 counts of murder and human rights violations.
(Source: Telegraph)
5. Over half of the country's 3.3 million people live in the capital, Montevideo.
(Source: CIA World Factbook)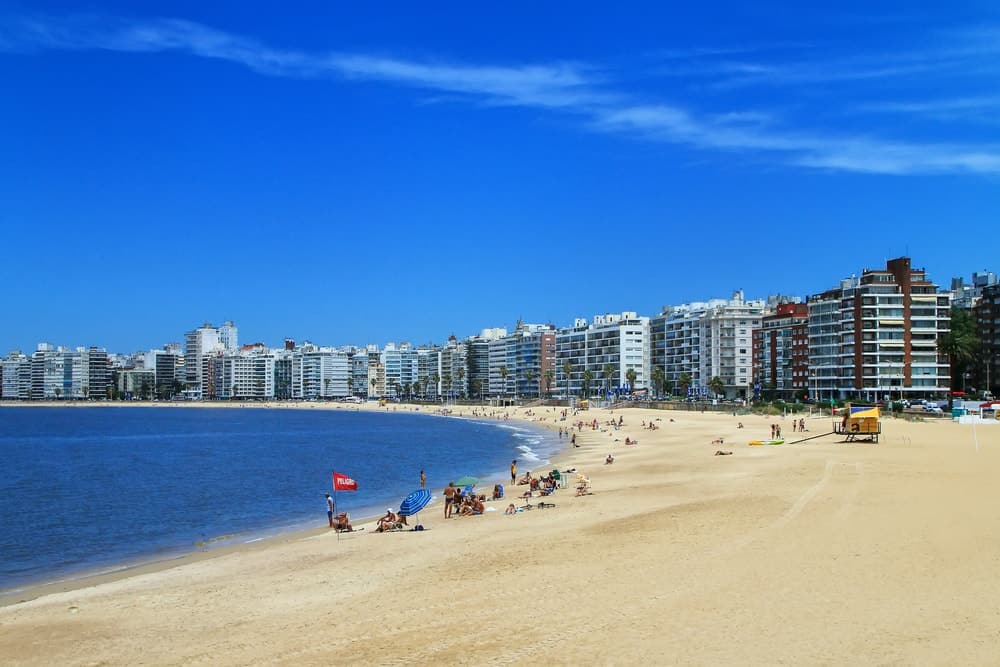 6. Suriname is the only country in South America that is smaller than Uruguay.
(Source: World Atlas)
7. In Uruguay, cows outnumber people four to one. It is a nation of 12 million cattle but just three million people.
(Source: BBC)
8. Uruguay's flag is made up of five white and four blue horizontal stripes with a white square featuring a golden sun known as the 'Sun of May'. It is a combination of the Argentinean and American flags. The nine white and blues stripes represent the nine original departments of the republic while the 'Sun of May' (which first appeared during a significant public gathering on May 25, 1810, in Buenos Aires) was seen as a promising omen during the region's fight for independence from Spain.
(Source: Encyclopædia Britannica)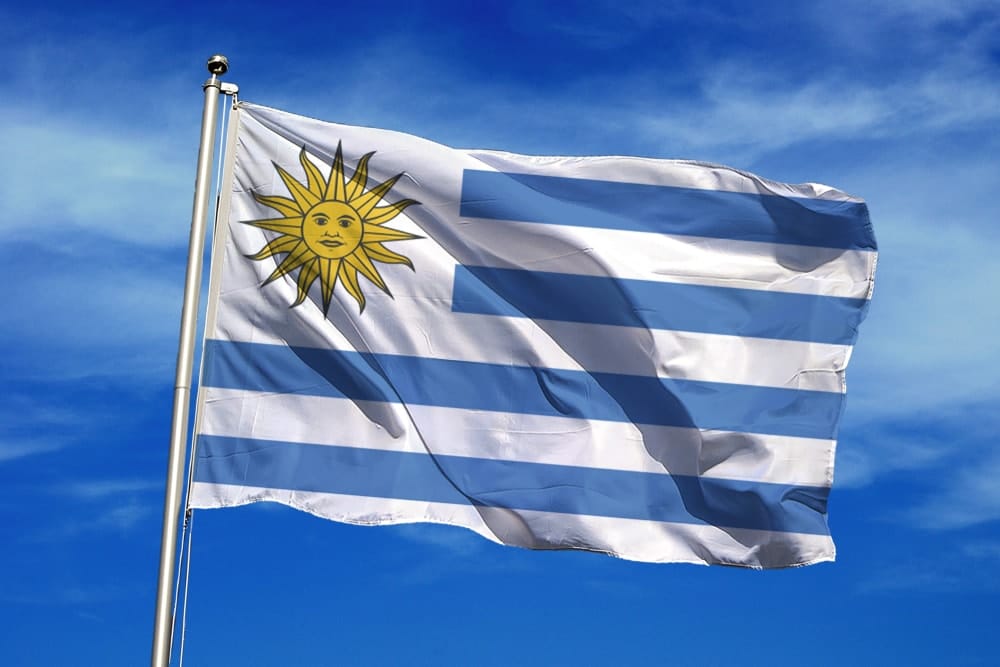 9. Uruguay's national anthem, which lasts more than five minutes, is the world's longest in performance duration.
(Source: Telegraph)
10. Forget the Andes. The highest point in Uruguay is Cerro Catedral at just 514m (1,684ft) above sea level.
(Source: Summitpost)
11. Uruguay is the only country in Latin America which is entirely outside of the tropics.
(Source: The Guardian)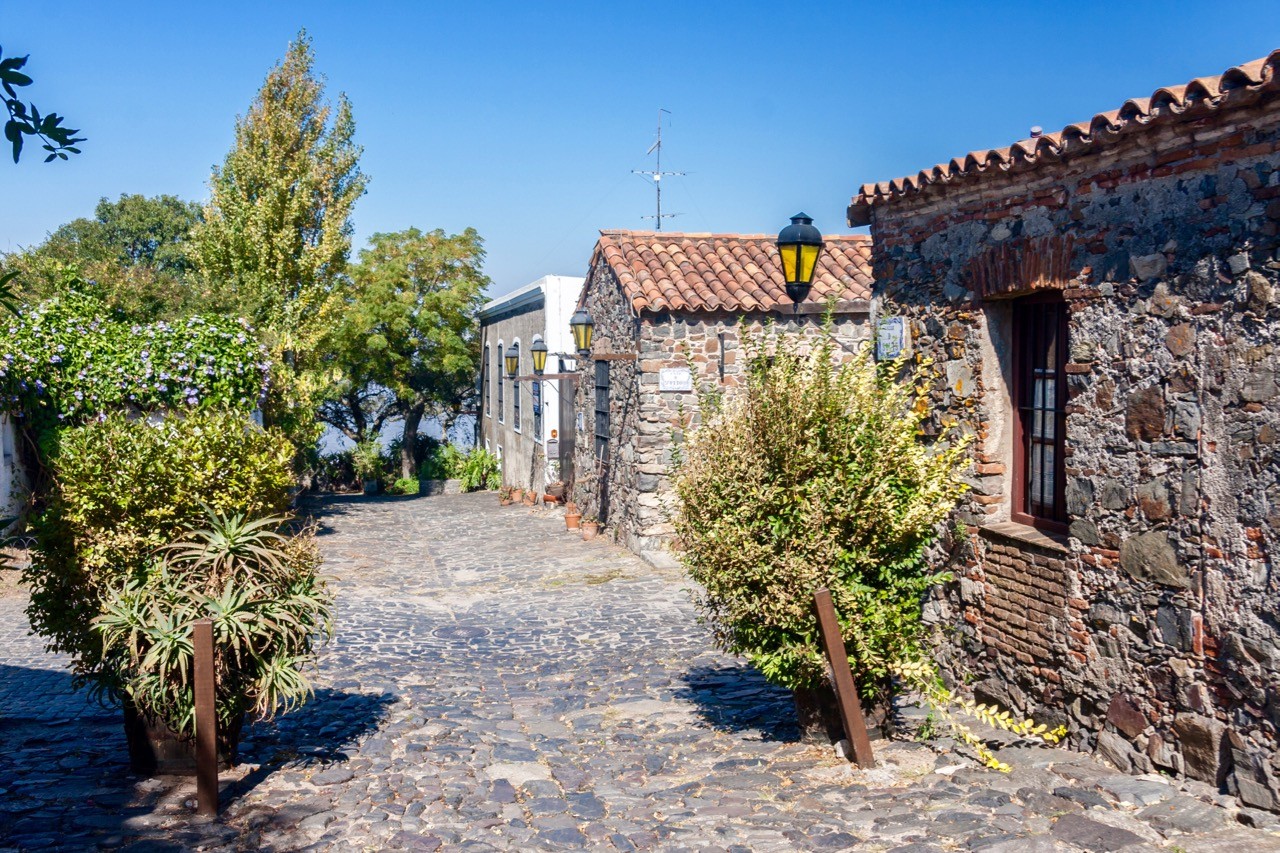 12. With only 46% of the population Catholic, Uruguay is one of the least religious countries in Latin America.
(Source: Instituto Nacional de Estadística, Uruguay)
13. Uruguay has renamed many of its traditional Catholic holidays. Christmas, for example, is called Family Day and Holy Week is called Tourism Week.
(Source: The Guardian)
14. The Uruguayans have won the football World Cup twice. They were the first hosts and winners of the tournament in 1930 and won it again in 1950.
(Source: Fifa)
15. In December 2013, Uruguay became the first country in the world to legalise the production, sale and use of marijuana.
(Source: BBC)
16. In 2009, Uruguay became the first country in the world to provide every schoolchild with a free laptop and wifi access.
(Source: BBC)
17. José "Pepe" Mujica, President of Uruguay between 2010 and 2015, donates 90% of his income to charity, a habit that earned him the moniker 'the world's poorest president'.
(Source: Al Jazeera)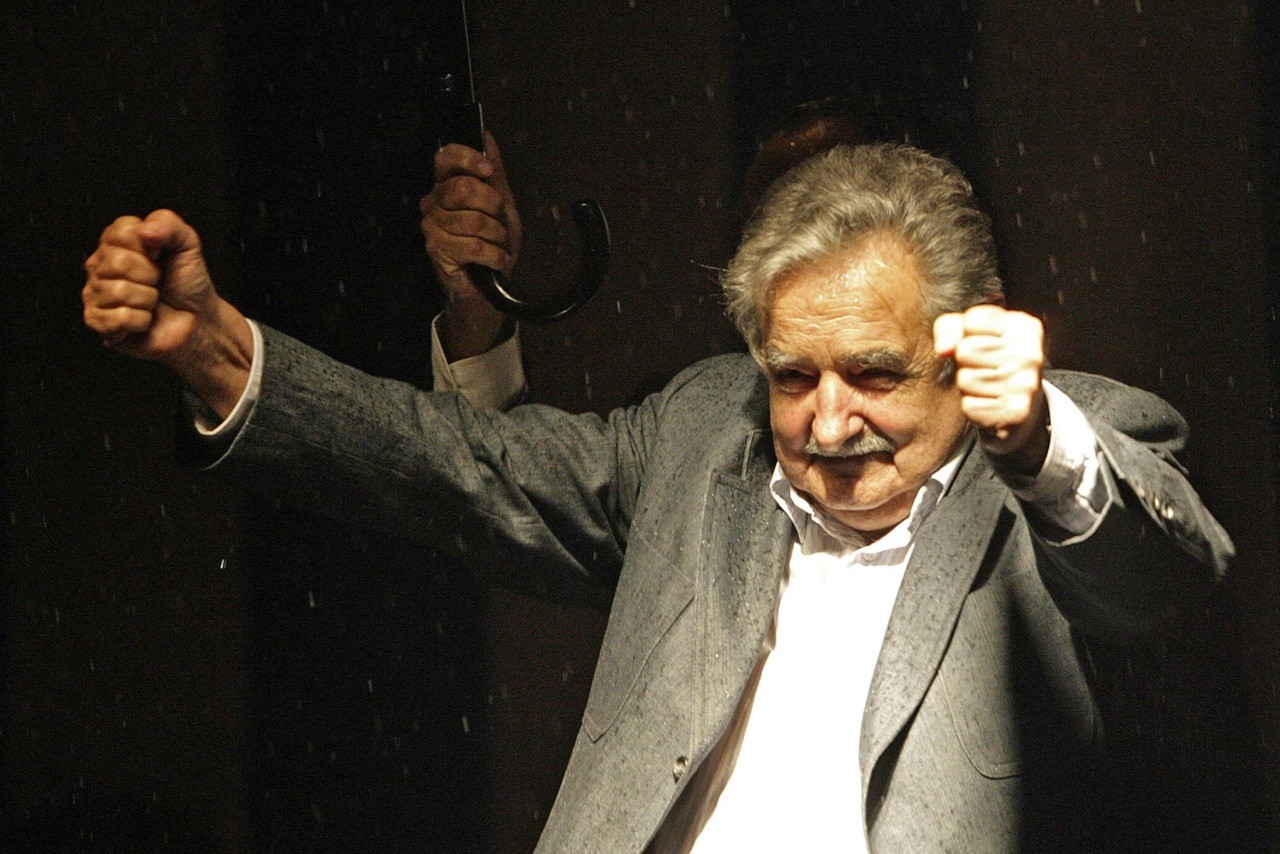 18. Uruguay was the first nation in Latin America to establish a welfare state.
(Source: BBC)
19. Uruguay has one of the highest literacy rates in the world with 98.7% for adults. This is largely thanks to Uruguayans' access to free and compulsory education.
(Source: CIA World Factbook)
20. In 2013, Uruguay was named The Economist's Country of the Year.
(Source: The Economist)
21. Uruguay is the smallest Spanish-speaking country in South America. Only Suriname is smaller and its official language is Dutch.
(Source: CIA World Factbook)
---
Autor: Peter
Fuente de contenido