The most beautiful mountains in the world have captivated climbers for centuries. Here, we examine their lethal appeal
"You are not in the mountains. The mountains are in you," said John Muir, the renowned naturalist, author and environmental philosopher.
If our resident seven-summit hopeful is anything to go by, Muir makes a valid point. Those who spend time in the mountains seem to be driven by a deeper force.
These brave men and women will face vertiginous vertical falls, sub-zero temperatures and 8,000m death zones in pursuit of their summit dreams. It's in ode to them that we present this list.
Most beautiful mountains in the world
In no particular order, these are the most beautiful mountains in the world.
1. Cuernos del Paine
Height: 2,600m (8,530ft)
Location: Andes, Chile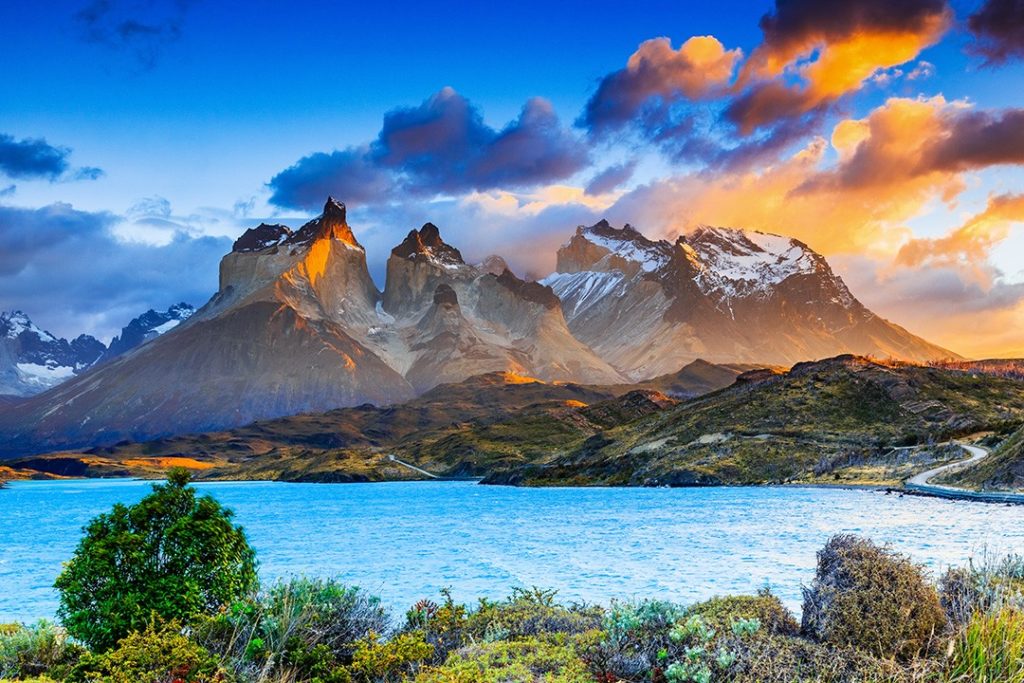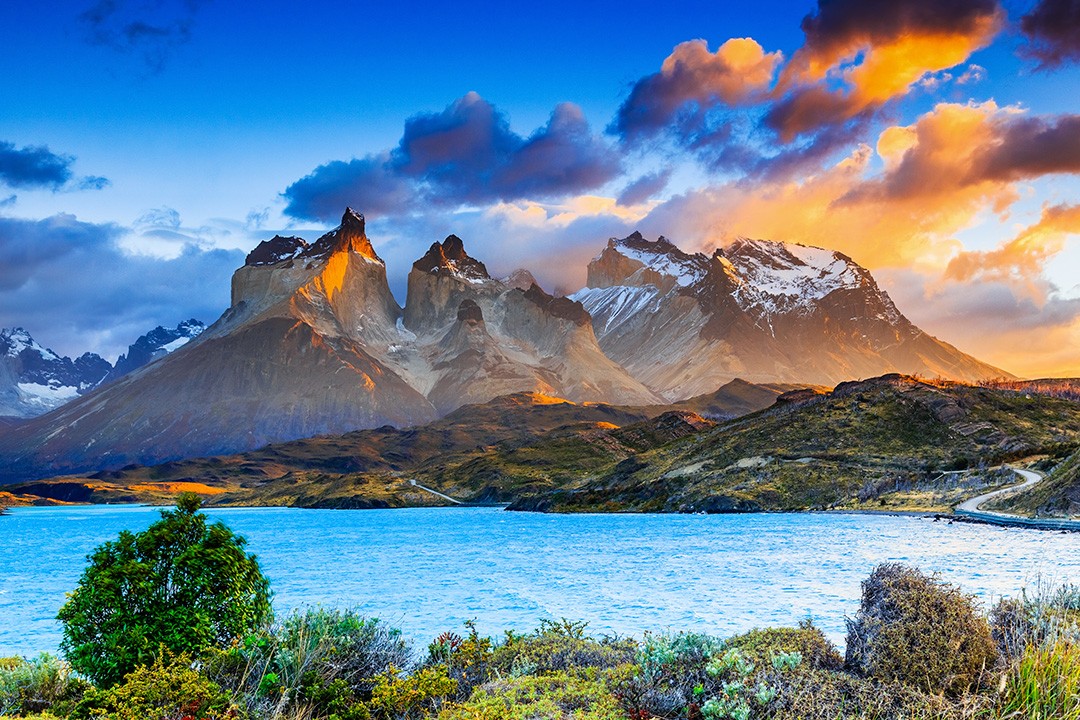 Los Cuernos del Paine or 'Paine horns' refer to a set of sharp granite peaks in Torres del Paine National Park, all of which rise above 2,000m.
The spiky peaks have delightfully fitting names – among them Aleta de Tiburón (Shark's Fin), La Espada (The Sword) and La Hoja (The Blade) – and are located halfway along the W trek, one of the best hiking trails in Torres del Paine.
2. Mount Thor
Height: 1,675m (5,495ft)
Location: Baffin Mountains, Canada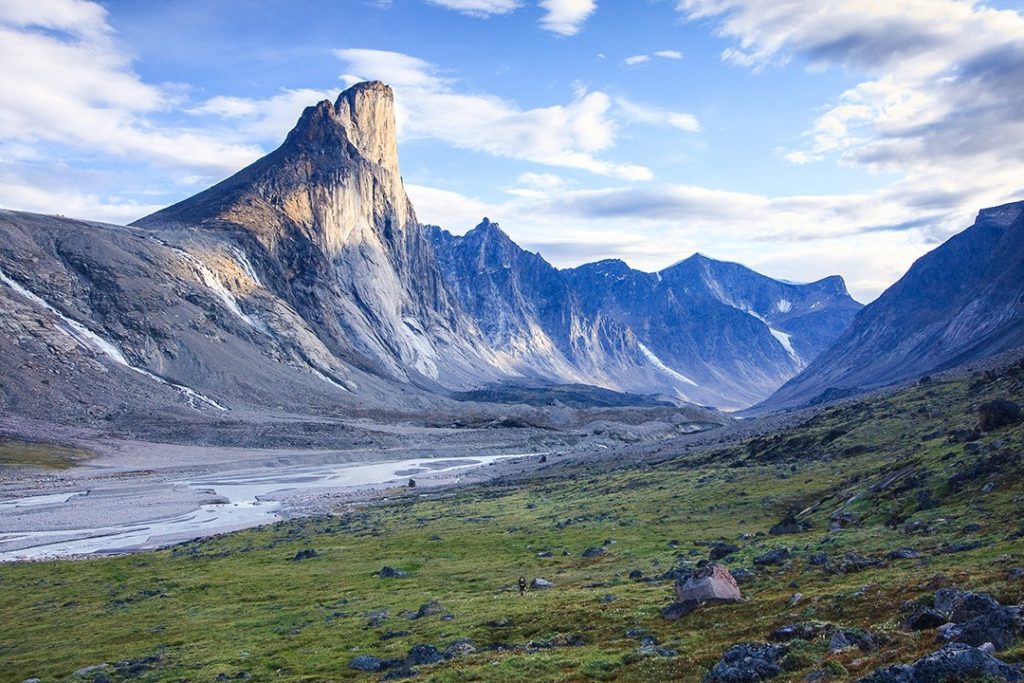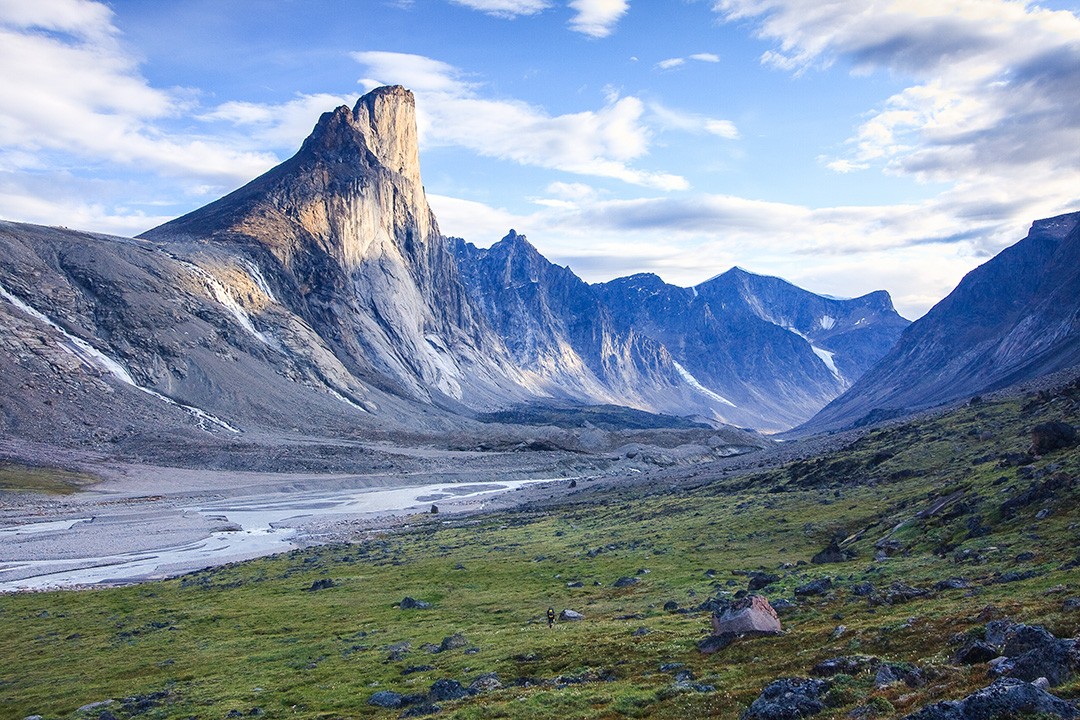 The hulking Mount Thor is simply extraordinary. Located on Canada's remote Baffin Island, Thor is home to the world's greatest vertical drop. It would take a terrifying 36 seconds for a 170lb (77kg) person to fall the 1,250m from the cliff face below the summit all the way to the floor.
3. Alpamayo
Height: 5,947m (19,511ft)
Location: Cordillera Blanca, Peru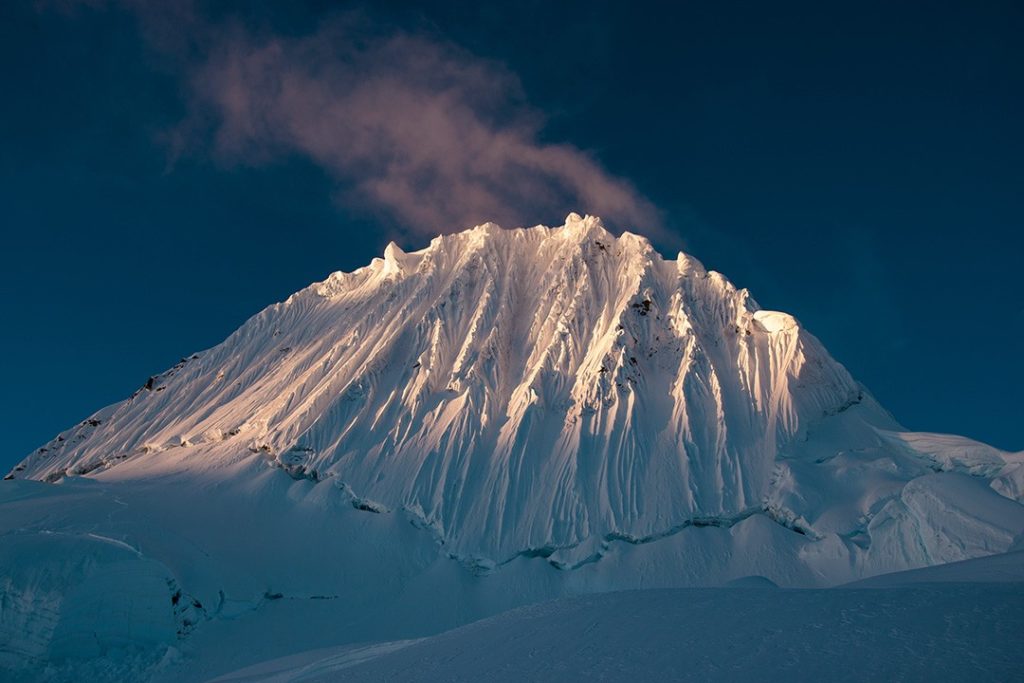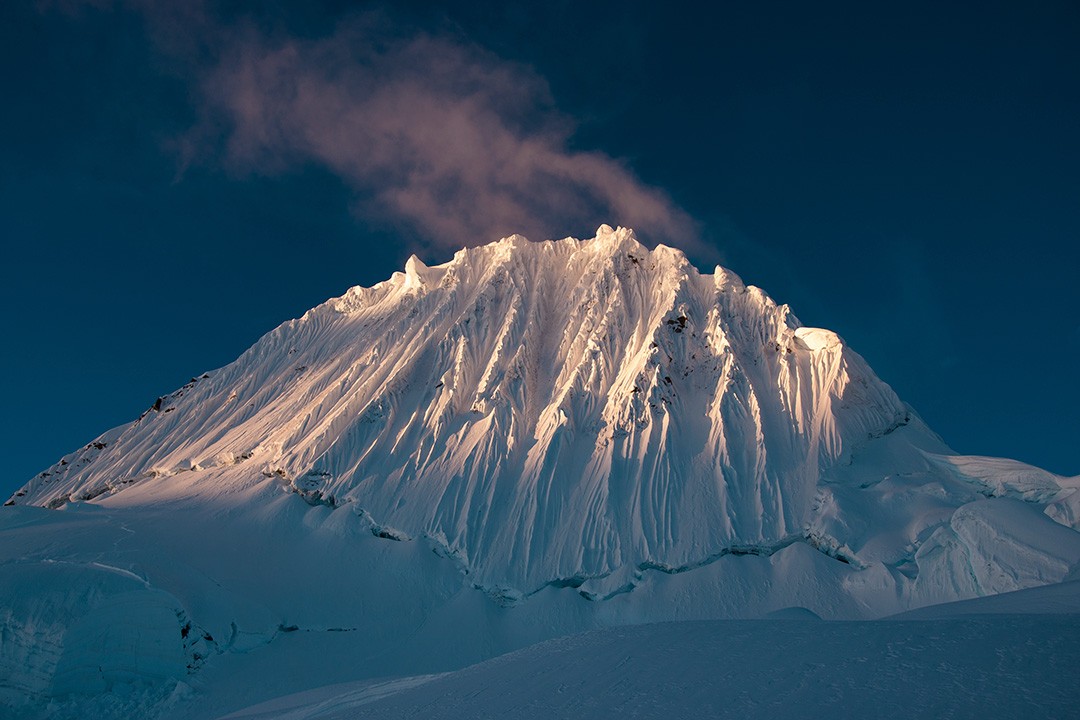 Often referred to as the most beautiful mountain in the world, Alpamayo lies in the heart of Peru's Cordillera Blanca. With a steep pyramidal shape and Viennetta flutes that look practically edible, Alpamayo remains a highly coveted summit.
4. Matterhorn
Height: 4,478m (14,694ft)
Location: Pennine Alps, Italy and Switzerland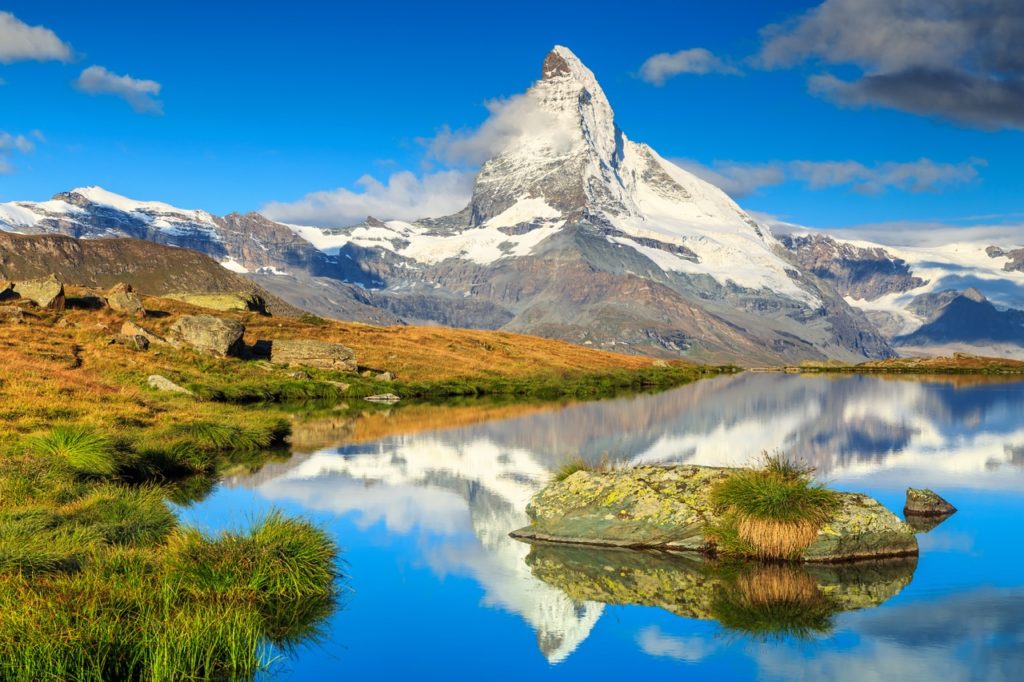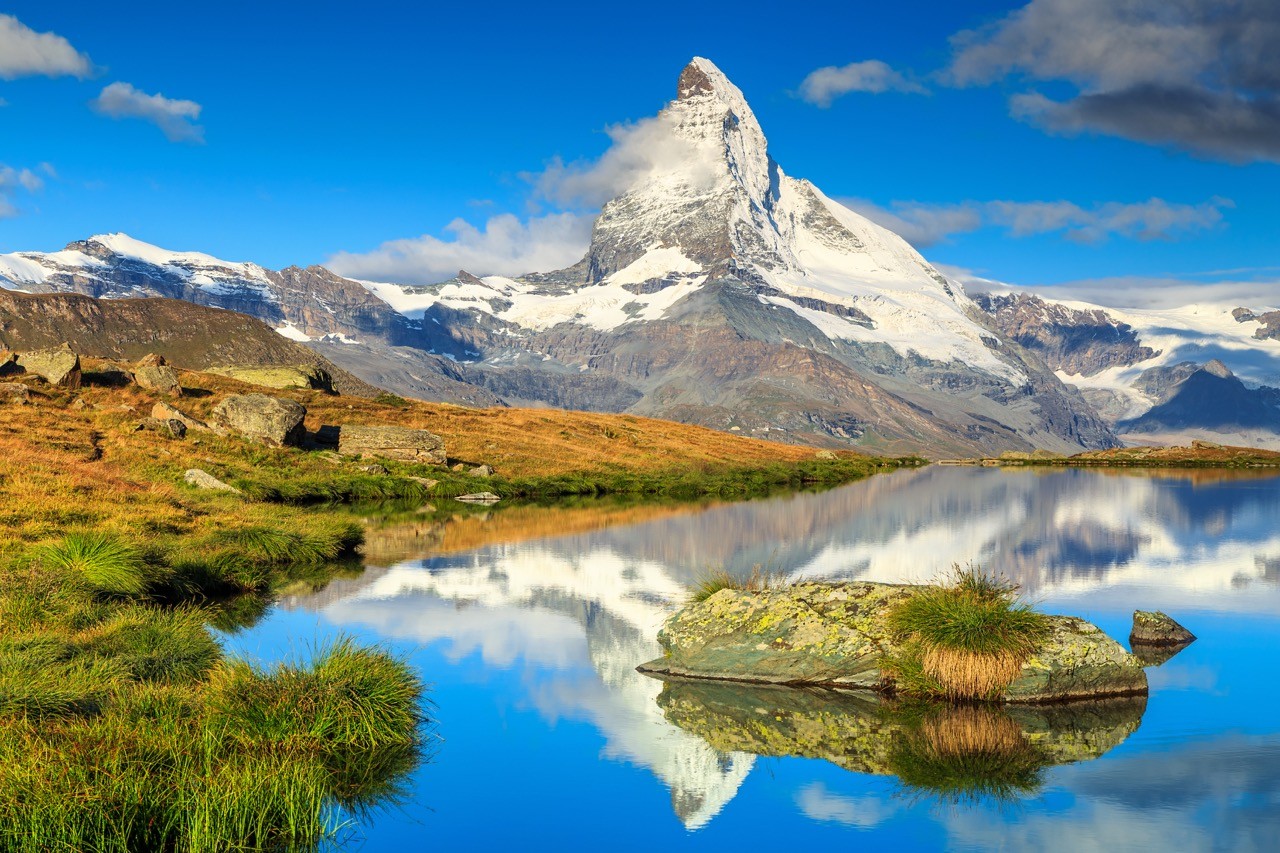 The Matterhorn is clearly one of the most beautiful mountains in the world. Often credited with the birth of Alpinism in the mid-19th century, the iconic pyramidal peak is successfully summited by thousands of climbers every year with up to 150 attempting an ascent every day during peak season.
5. Ama Dablam
Height: 6,812m (22,349ft)
Location: Himalayas, Nepal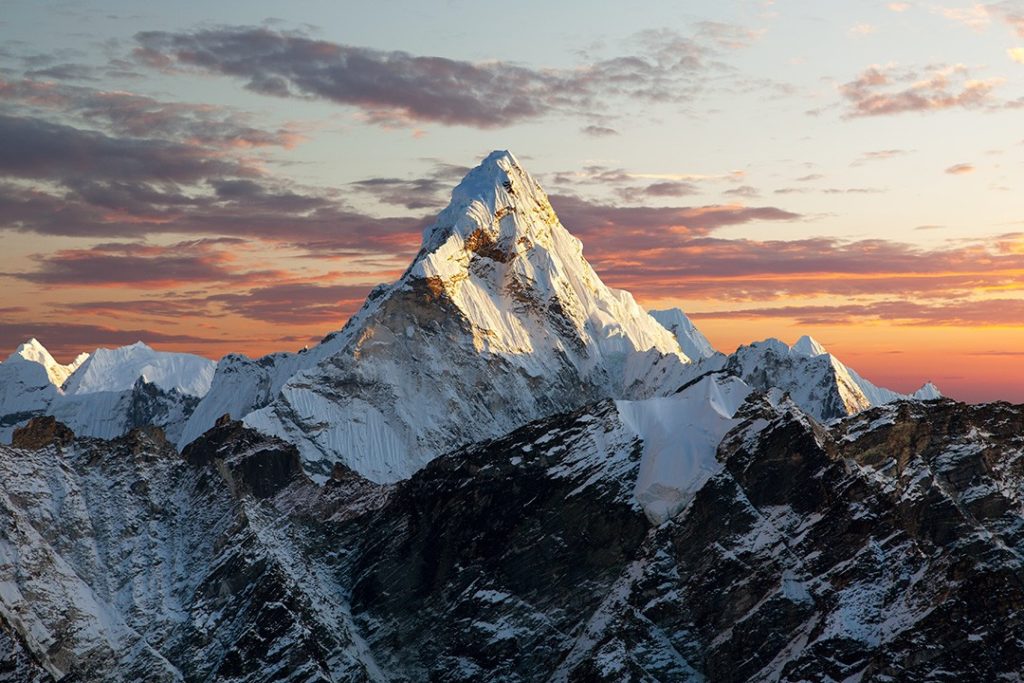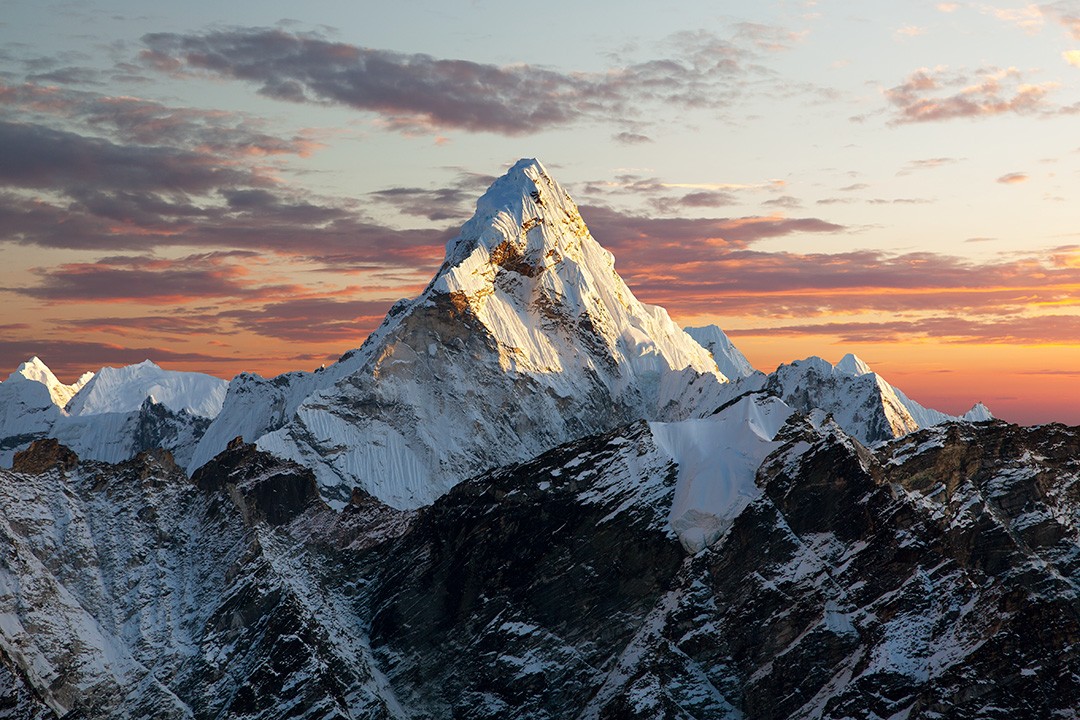 Ama Dablam is widely regarded as one of the most beautiful mountains in the world. Situated in the heart of Everest's Khumbu Region, it looms directly above Thyangboche Monastery on the Everest Base Camp Trek.
Ama Dablam is so picturesque, Google used it as the background of an early version of Gmail while Apple used it as a wallpaper in iOS 7 – high praise in modern times.
6. Half Dome
Height: 2,694m (8,838ft)
Location: Sierra Nevada, California, USA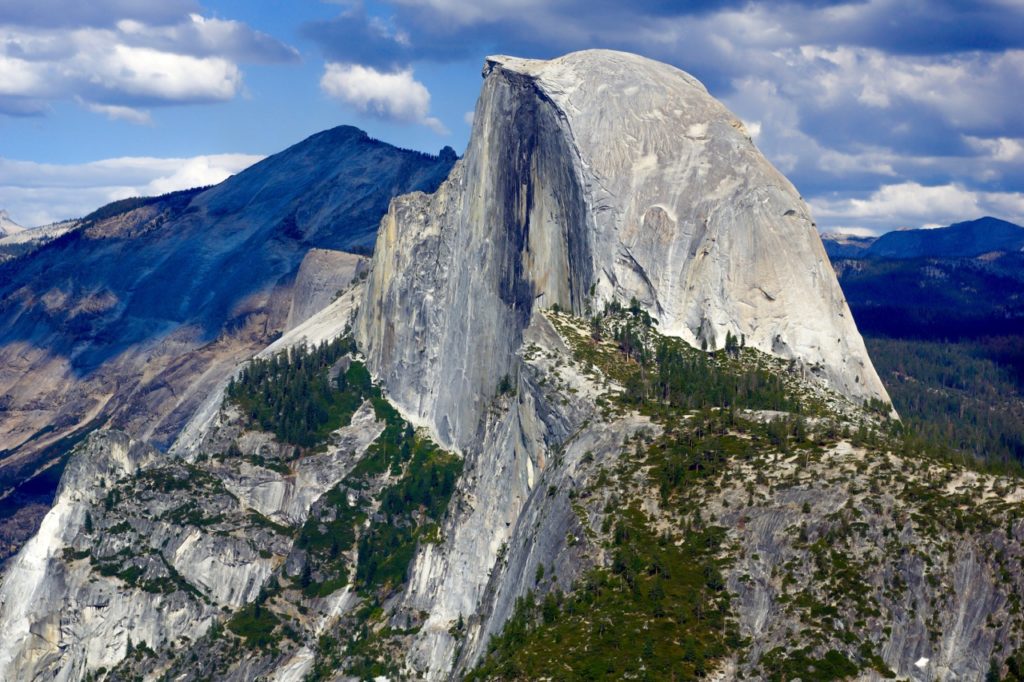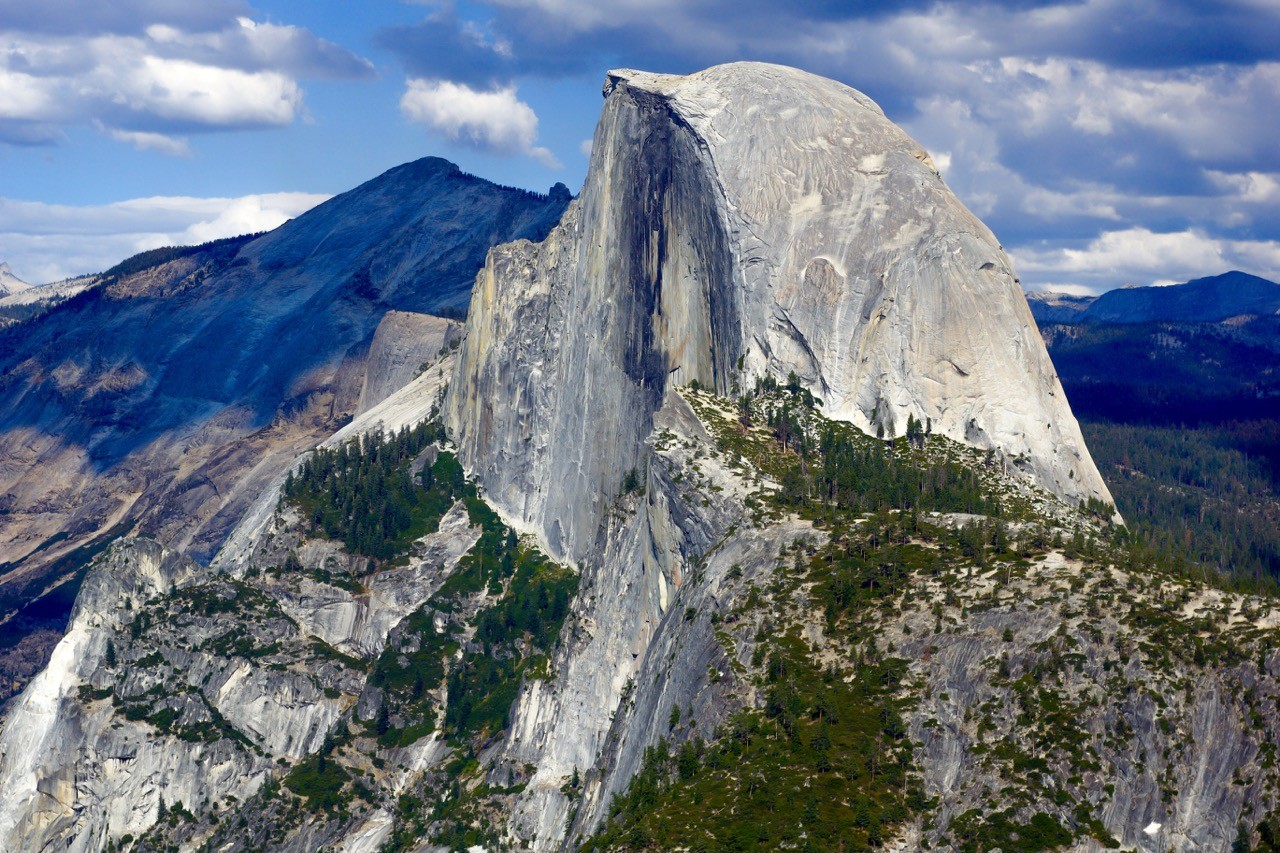 Half Dome in Yosemite National Park is one of the world's best big wall climbs. The first technical ascent was in 1957 via a route known today as the Regular Northwest Face. The ascent – which took five days – was the first Grade VI climb in the US.
Today, the route has been free-soloed in a mere few hours. The fastest ascent was completed in 1hr 22m by Alex Honnold in May 2012.
7. Ulvetanna Peak
Height: 2,930m (9,612ft)
Location: Queen Maud Land, Antarctica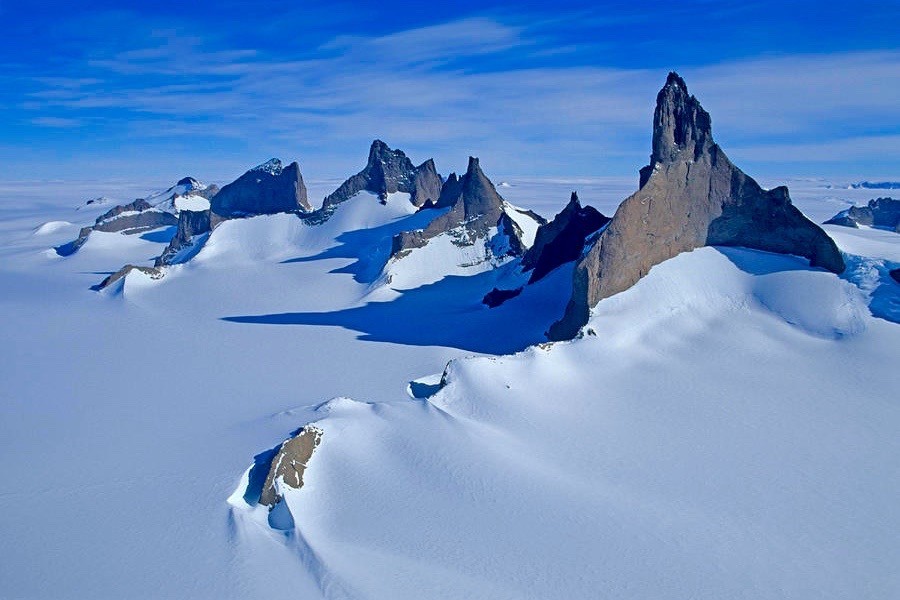 Ulvetanna is undoubtedly one of the most beautiful mountains in the world. Tolkienesque in appearance, it rises crown-like above a landscape of white.
Ulvetanna, which means 'the wolf's tooth' in Norwegian, was first climbed in 1994. Its northeast ridge was conquered almost two decades later by British climber Leo Houlding and his team.
8. Mount Asgard
Height: 2,015m (6,610ft)
Location: Baffin Mountains, Canada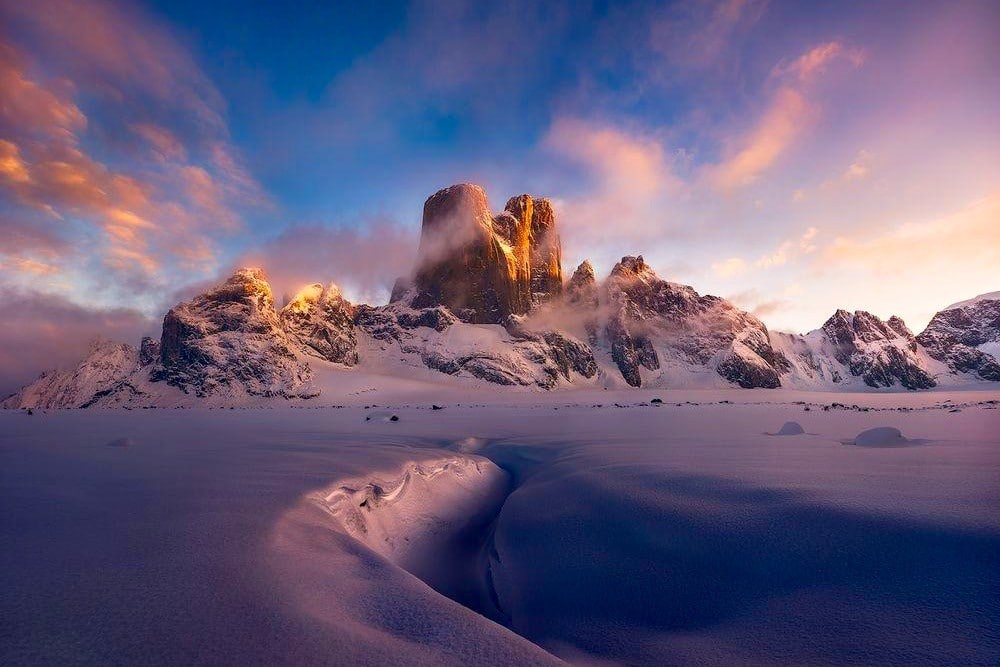 The twin peaks of Mt Asgard seem to have emerged from a fictional realm. Fittingly, they have been used for several fantastical feats. In 1976, stuntman Rick Sylvester skied off the mountain with a Union Jack parachute for the opening sequence of the James Bond film The Spy Who Loved Me.
In 2009, Leo Houlding and his team made a bid for the first free ascent of the north face, a story told in the award-winning film The Asgard Project. Houlding later BASE jumped off the summit – an illegal feat for which he was fined.
9. Laila Peak
Height: 6,096m (20,000ft)
Location: Karakoram, Pakistan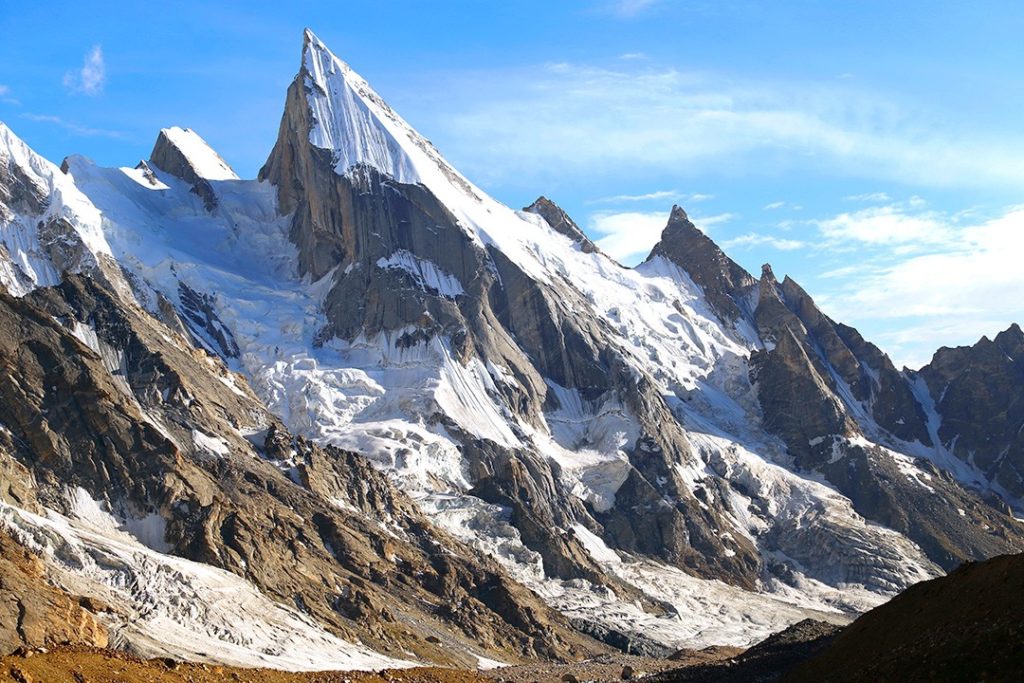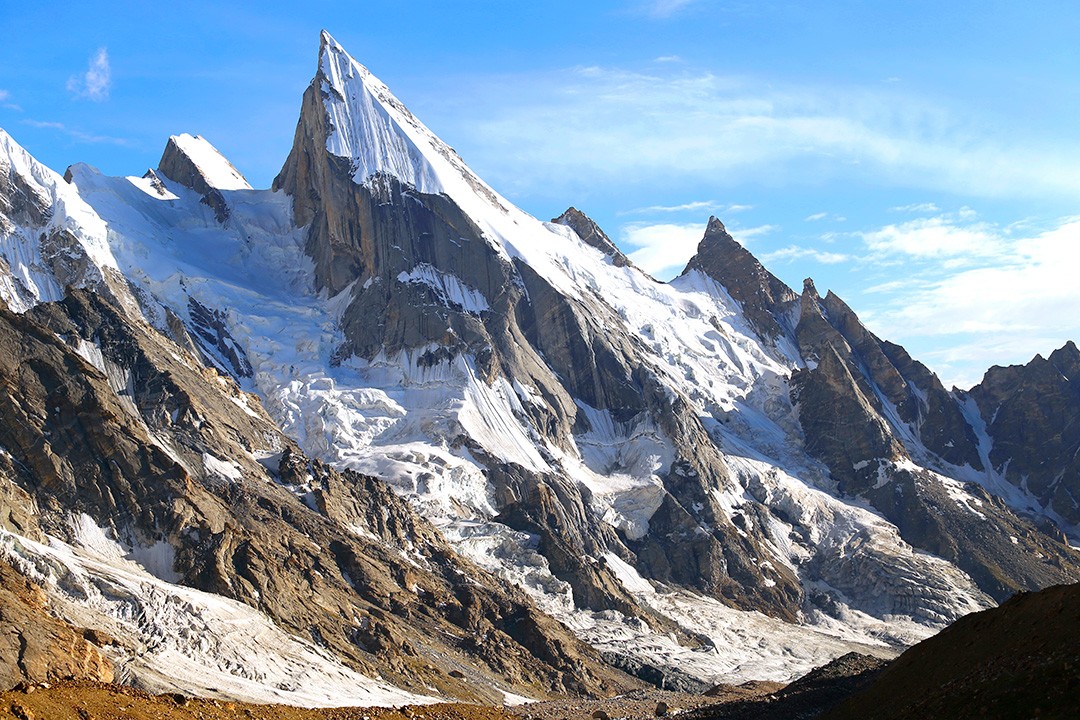 Laila Peak with its needlepoint summit vies with Ama Dablam for the title of the most beautiful mountain in Asia. The first ascent (made without permits and therefore unofficial) was by a four-man British team including Simon Yates who climbed the peak in 1987.
It was Yates' first big climb since the dramatic events on Siula Grande depicted in Joe Simpson's Touching the Void.
10. Ketil
Height: 2,010m (6,594ft)
Location: Kujalleq, Greenland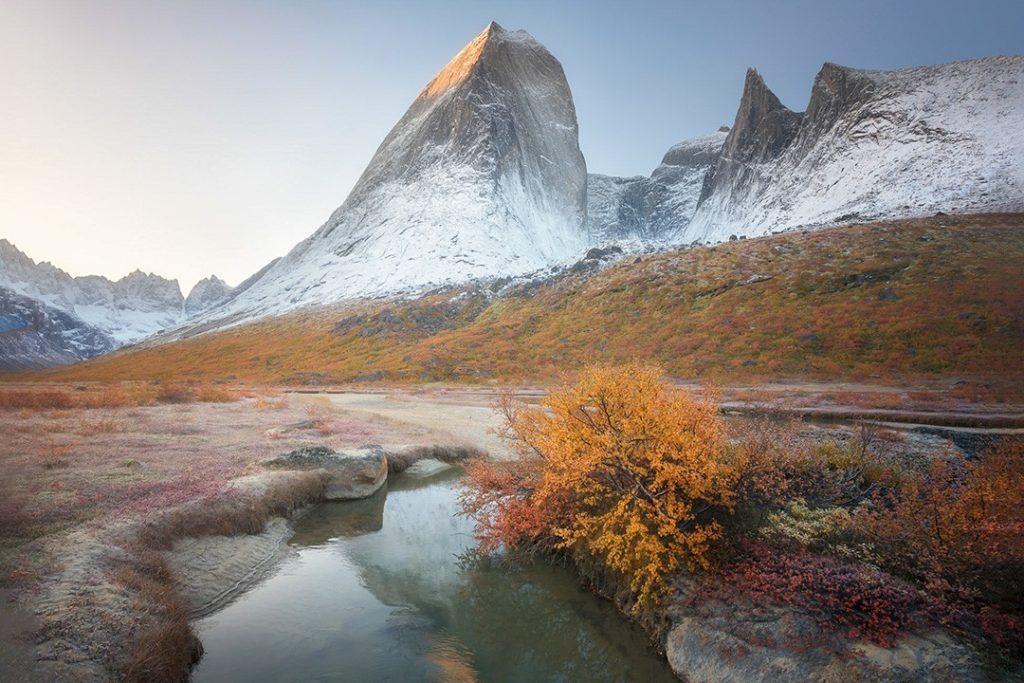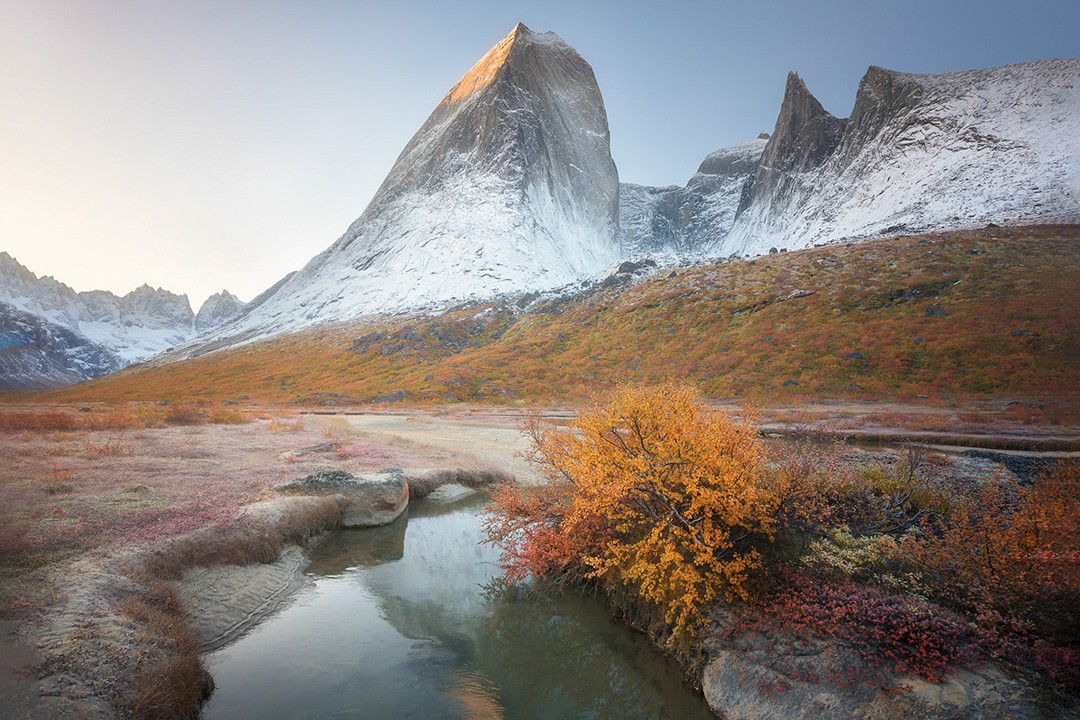 The vast west face of Ketil is another of the world's biggest near-vertical walls. Located near the southern tip of Greenland, the peak is becoming increasingly popular among the world's big wall climbers.
Ketil rises above the valley of Klosterdalen which, on the face of it, seems idyllic but is actually a mixture of boot-sucking marshland and thick birch woodland – though climbers are likely to have other worries while bivvying on the wall.
11. Huayna Picchu
Height: 2,693m (8,835ft)
Location: Andes, Peru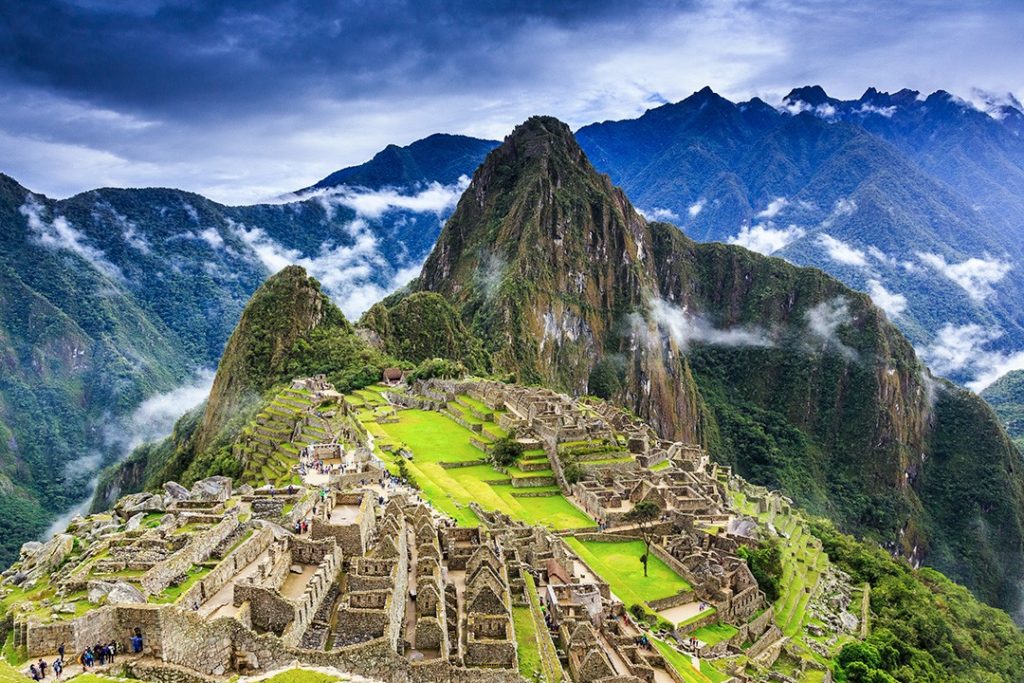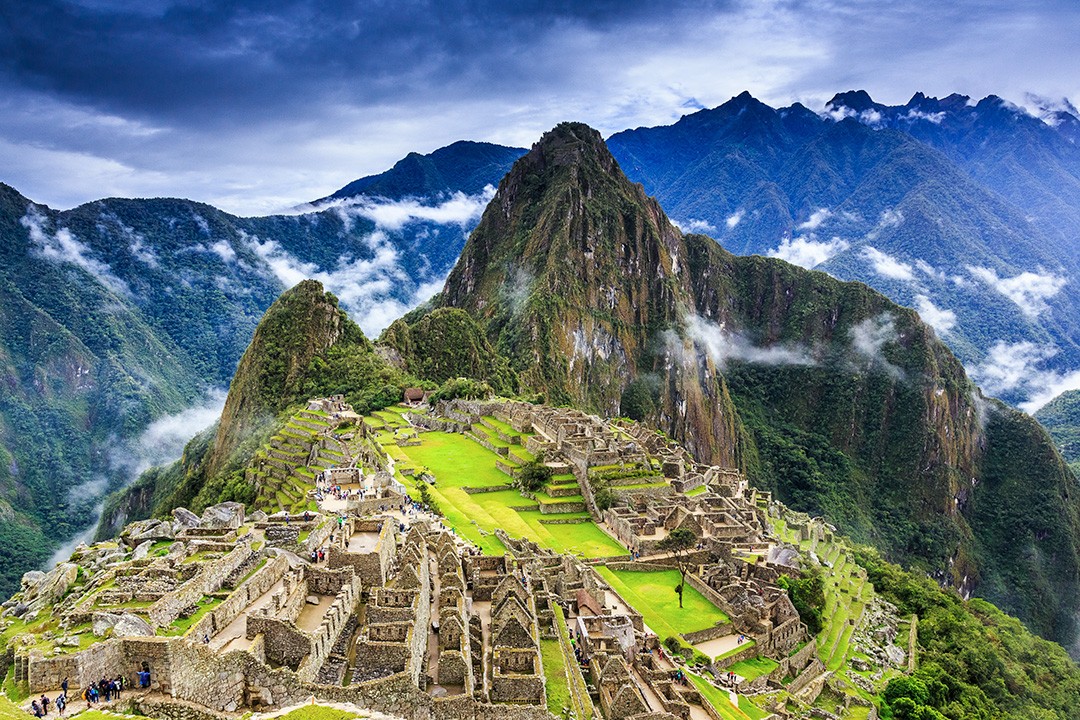 The iconic Inca citadel of Machu Picchu wouldn't be half as beautiful without Huayna Picchu looming above it. For many trekkers, climbing this picturesque peak is the highlight of their visit. The views of the citadel – one of the New Seven Wonders of the World – are extraordinary from the summit and well worth the extra effort.
12. Denali
Height: 6,190m (20,308ft)
Location: Alaska Range, Alaska, USA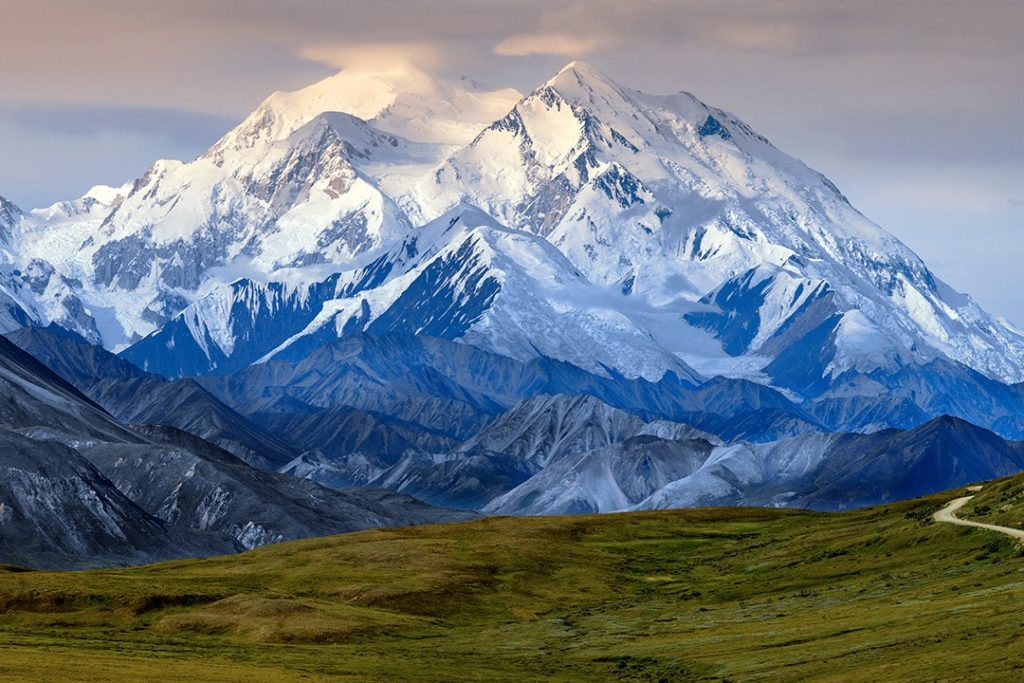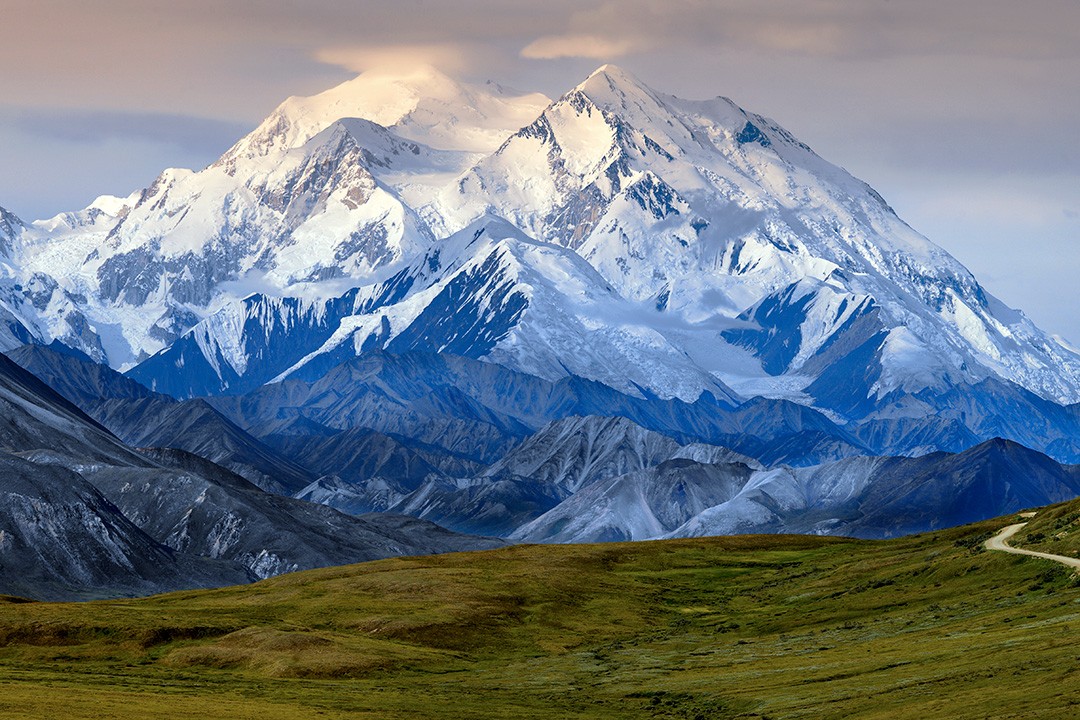 Denali in Alaska is arguably the most difficult mountain of the seven summits after Everest. It is particularly tough as climbers need to carry heavy loads or pull them on sledges. The notoriously stormy and unpredictable weather on the mountain only makes matters worse.
Denali's stunning aspect makes it just a little bit easier to understand why it unfailingly attracts climbers to its slopes.
13. Cerro Torre
Height: 3,128m (10,262ft)
Location: Andes, Chile/Argentina (disputed)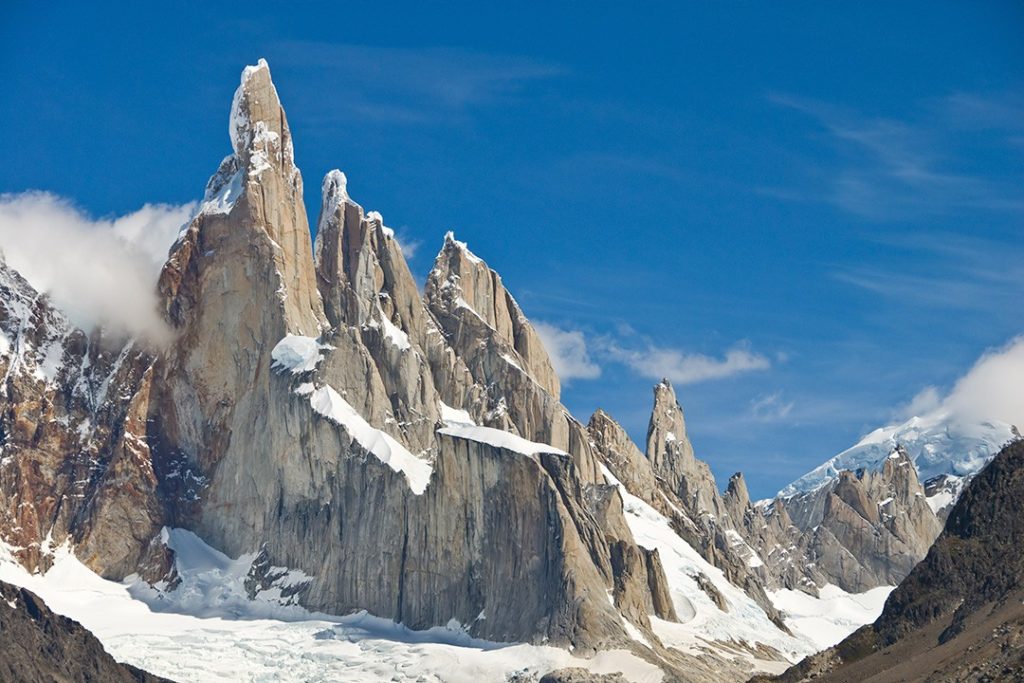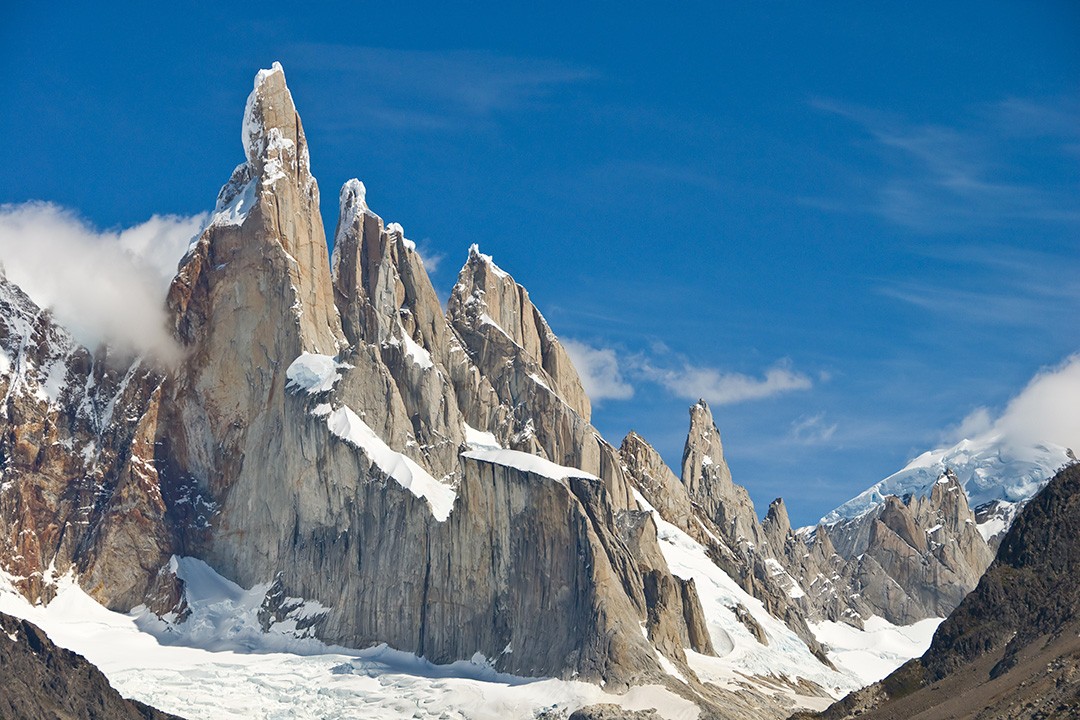 Cerro Torre is a sheer and sharp pinnacle jutting vertically from the Patagonian Ice Field, fortified with a perilous layer of rime ice and buffeting winds. It is both undeniably beautiful and deeply lethal.
In 1959, Italian climber Cesare Maestri claimed he had successfully climbed the mountain. However, his partner Toni Egger had fallen to his death along with the camera that proved their ascent successful. When every subsequent expedition to Cerro Torre in the following years failed – bringing further death – doubts about Maestri's summit emerged. He, however, has doggedly maintained his version of events.
14. Machapuchare
Height: 6,993m (22,942ft)
Location: Himalayas, Nepal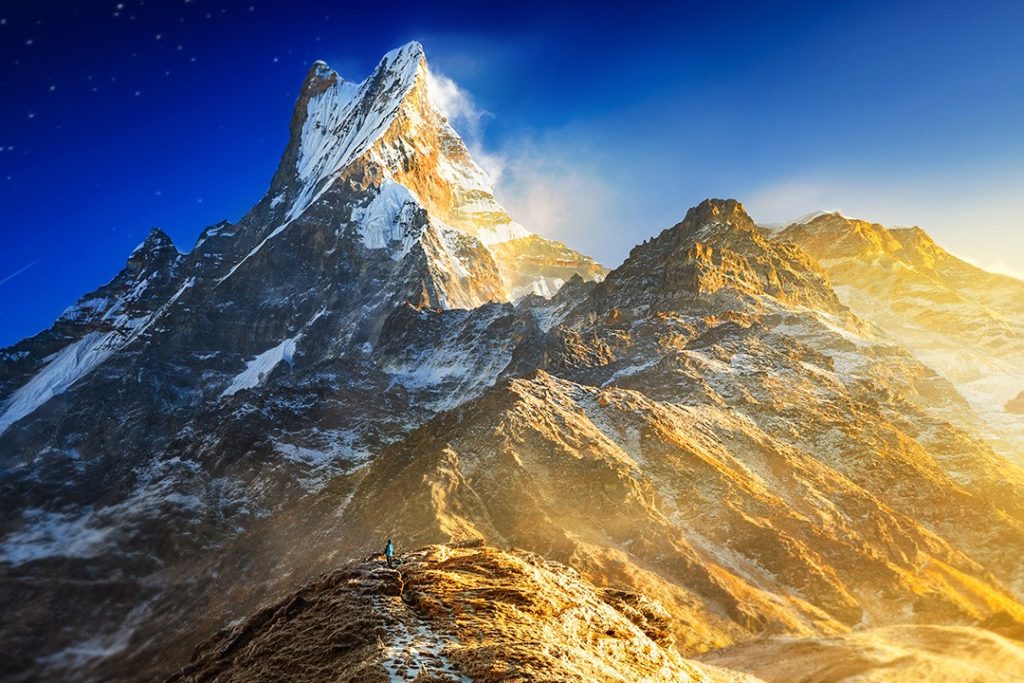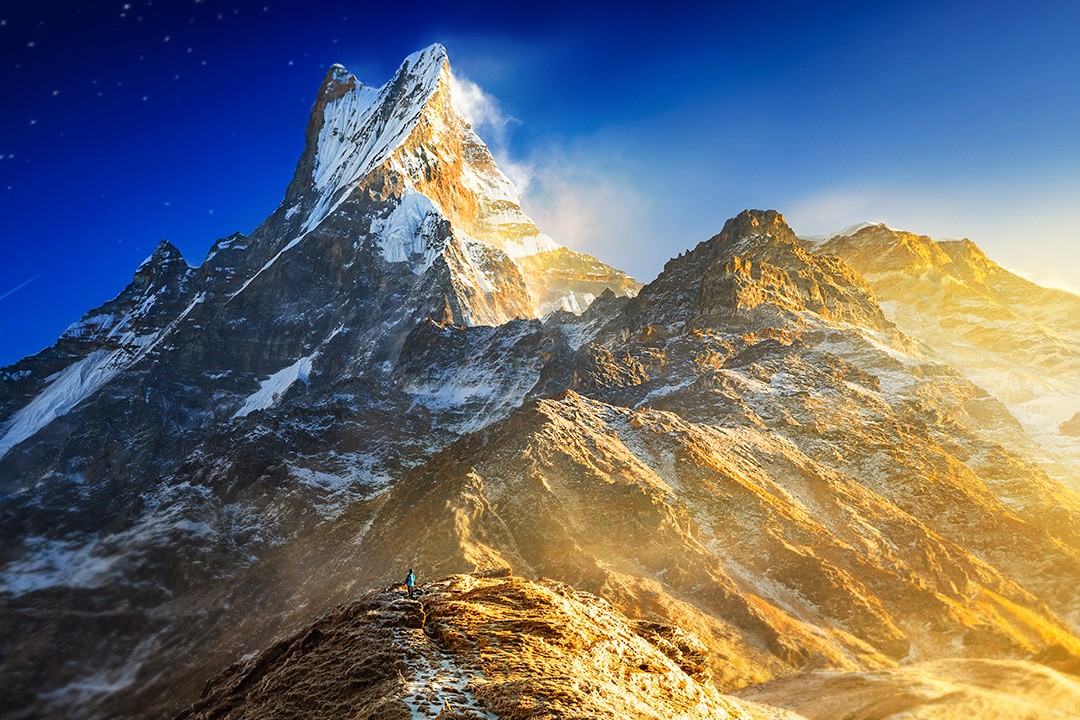 Majestic Machapuchare is a sacred peak in the Hindu religion, associated with the god Shiva. In 1957, British climber Wilfrid Noyce set out to climb the mountain, but the king of Nepal asked him to respect Hindu religious customs and not set foot on the summit. Noyce and his climbing companion, A.D.M. Cox, turned back 45m (148ft) short of the summit.
It's said that no human has ever set foot on it, but it seems to be an open secret that New Zealand climber Bill Denz did so illegally in the early 1980s. Denz was killed in an avalanche on Manaslu in 1983 and the truth died with him.
15. Tre Cime di Lavaredo
Height: 2,999m (9,839ft)
Location: Dolomites, Italy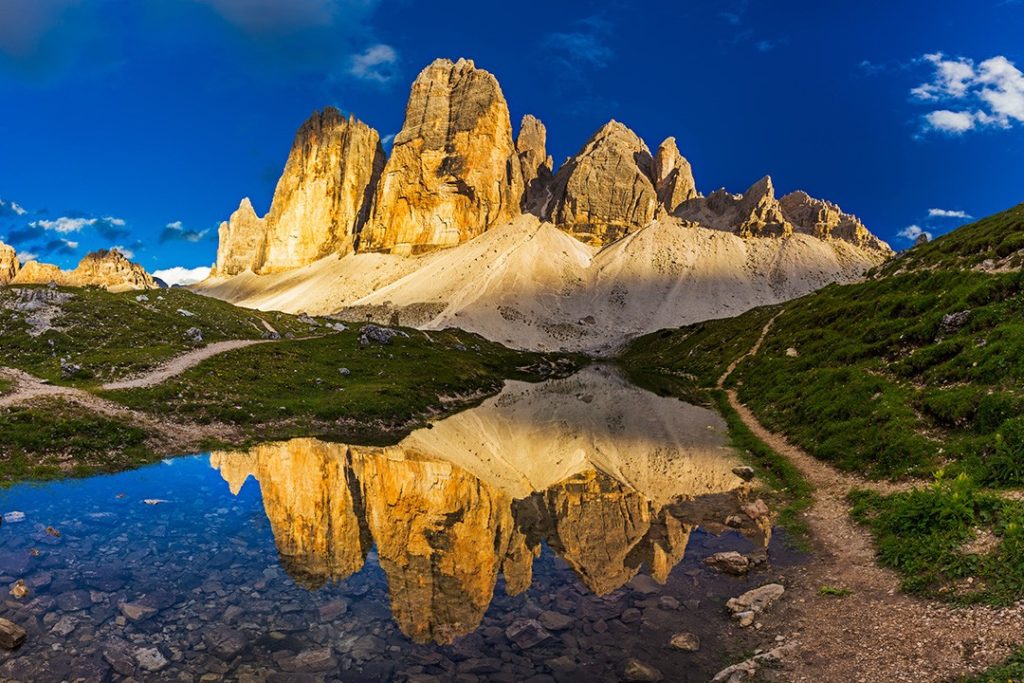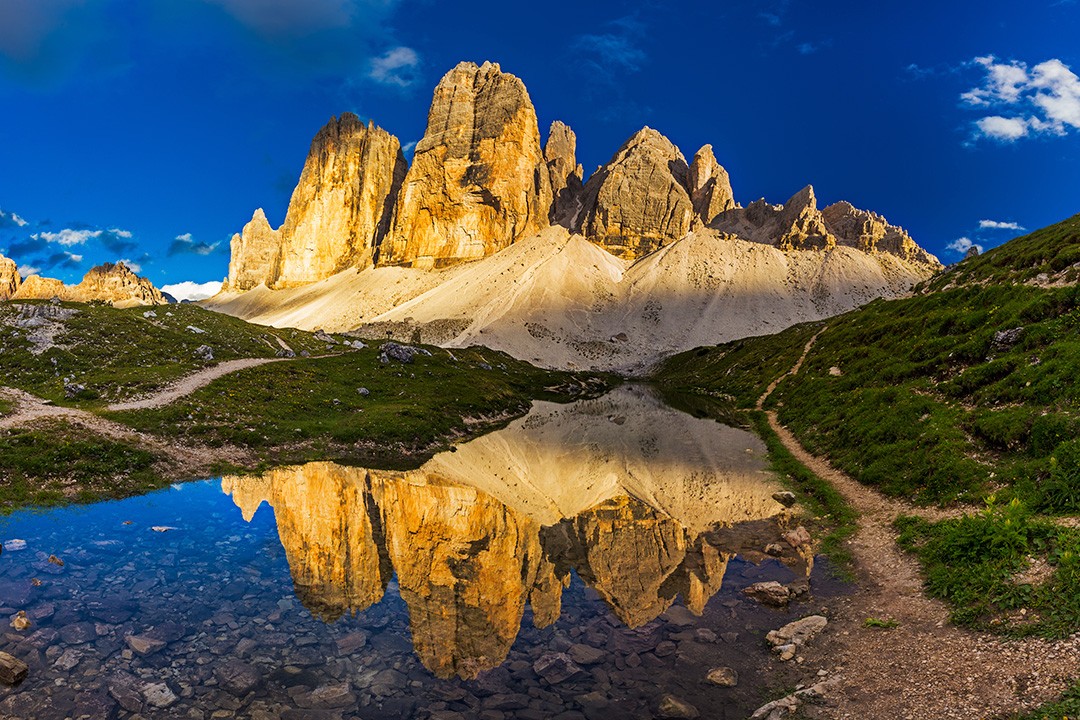 The distinctive peaks known as the Tre Cime di Lavaredo (Three Peaks of Lavaredo) depict Italy's Dolomites at their iconic best.
The peaks made the news in 2018 when the BBC erroneously used them in a documentary about yak herders in the Himalayas. A viewer spotted the error and informed the broadcaster who apologised and later edited out the footage.
16. Polar Sun Spire
Height: 1,438m (4,717ft)
Location: Baffin Island, Canada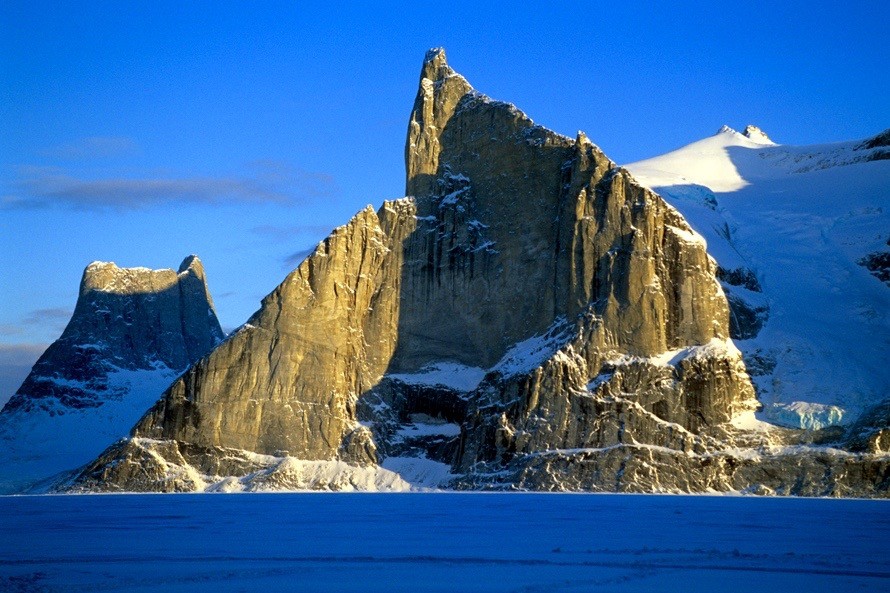 The Polar Sun Spire is notable for its stunning 1,300m north face. The team behind the first ascent spent a full month on the mountain and summited after 36 consecutive nights in a portaledge.
The peak has been called 'the mother of all headwalls' and reputedly features an even larger uninterrupted cliff face than Mt Thor though this has not been officially confirmed.
17. Fitz Roy
Height: 3,405m (11,171ft)
Location: Andes, Argentina and Chile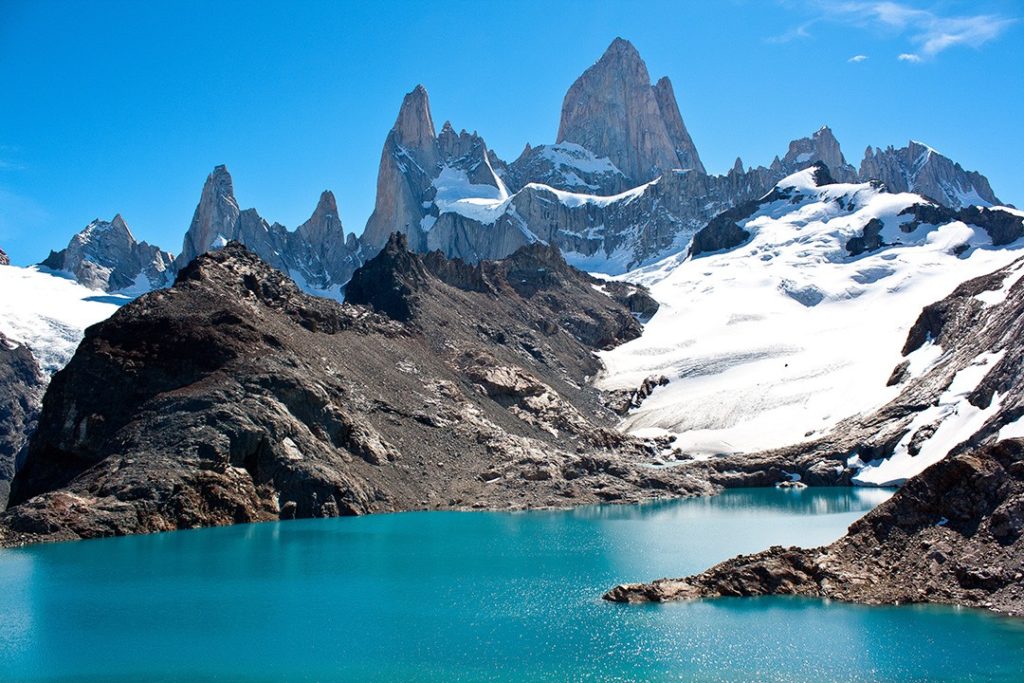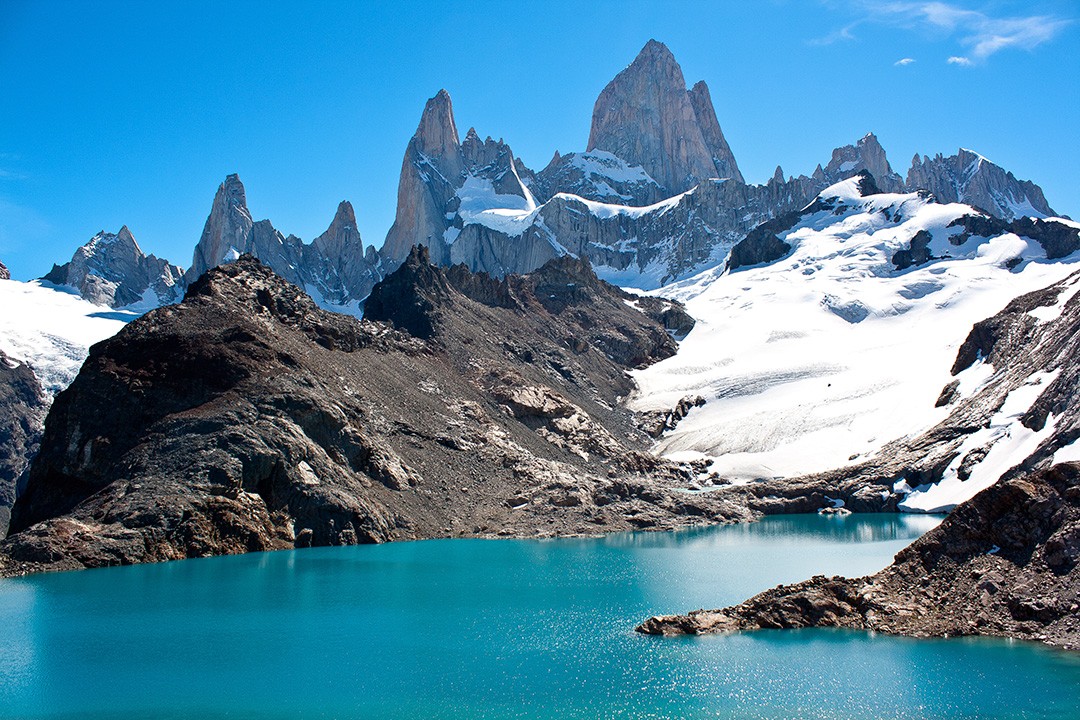 The Fitz Roy range with its imposing peaks and shark-tooth summits has beguiled some of the best climbers in the world.
In 2014, Tommy Caldwell (of The Dawn Wall fame) and Alex Honnold (of Free Solo fame) completed the first ascent of the 'Fitz Traverse', climbing across the ridge line of Cerro Fitz Roy and its satellite peaks. The route is 5km long and includes around 4,000m of vertical elevation.
18. Huangshan
Height: 1,864m (6,115ft)
Location: Huangshan, China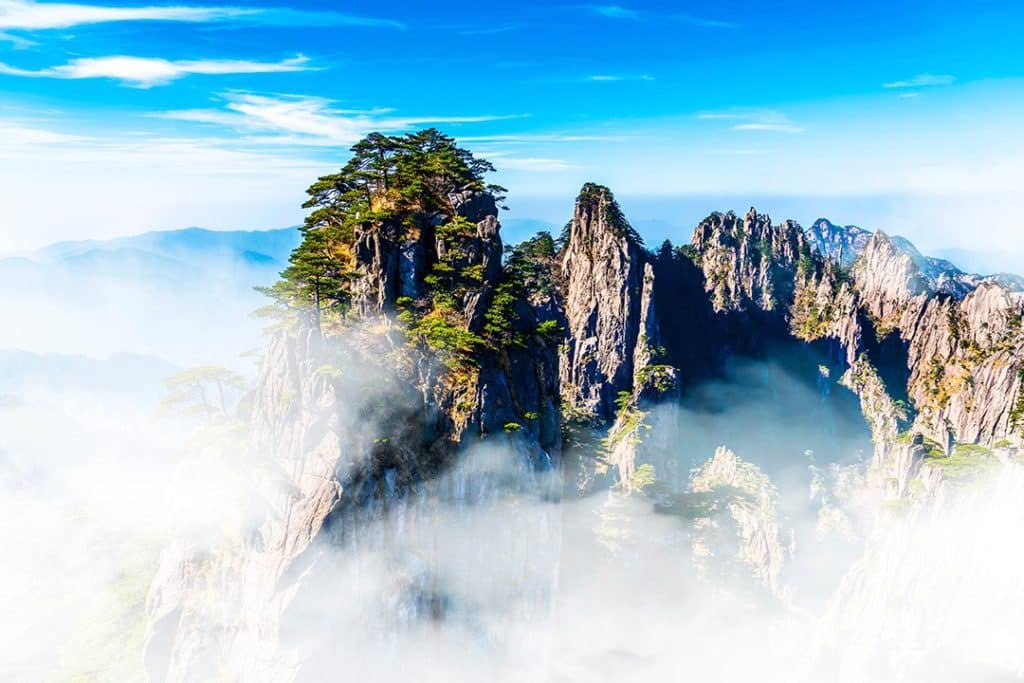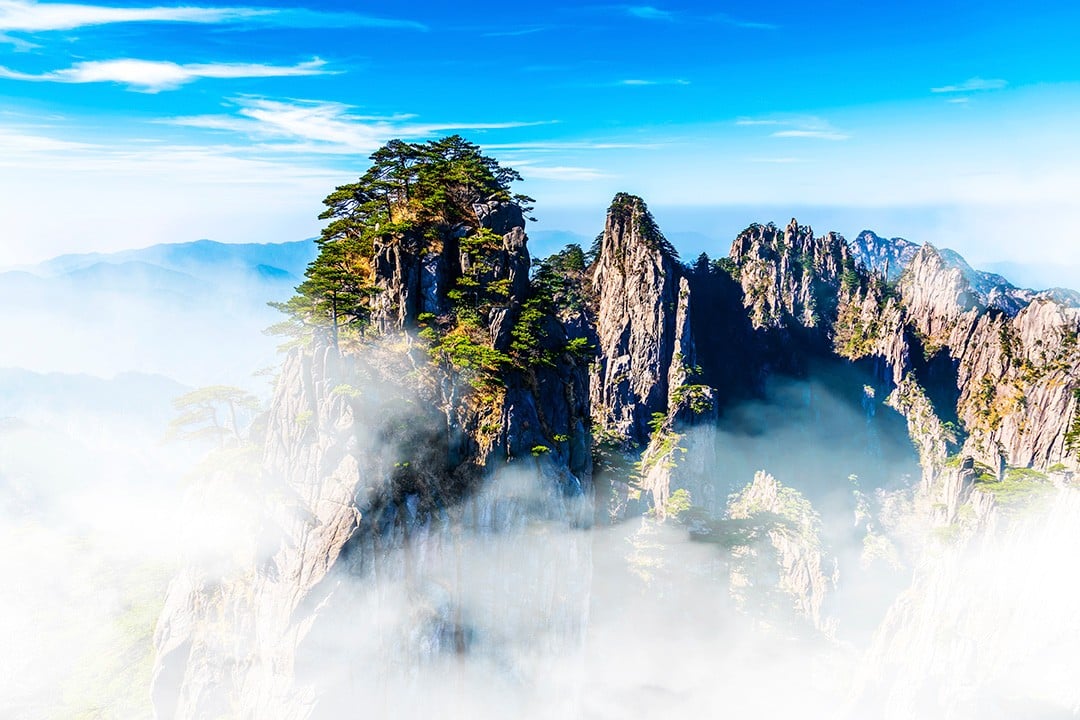 The Huangshan mountain range in southern Anhui province is one of the most iconic images of China. The towering granite peaks shrouded in wisps of mist are a UNESCO World Heritage Site and one of China's most popular tourist destinations.
The range has inspired scores of poets, painters and filmmakers, among them James Cameron who took inspiration from Huangshan in designing the fictional Shangri-la of Pandora in his blockbuster film Avatar.
19. Mount Roraima
Height: 2,810m (9,219ft)
Location: Guiana Highlands, Venezuela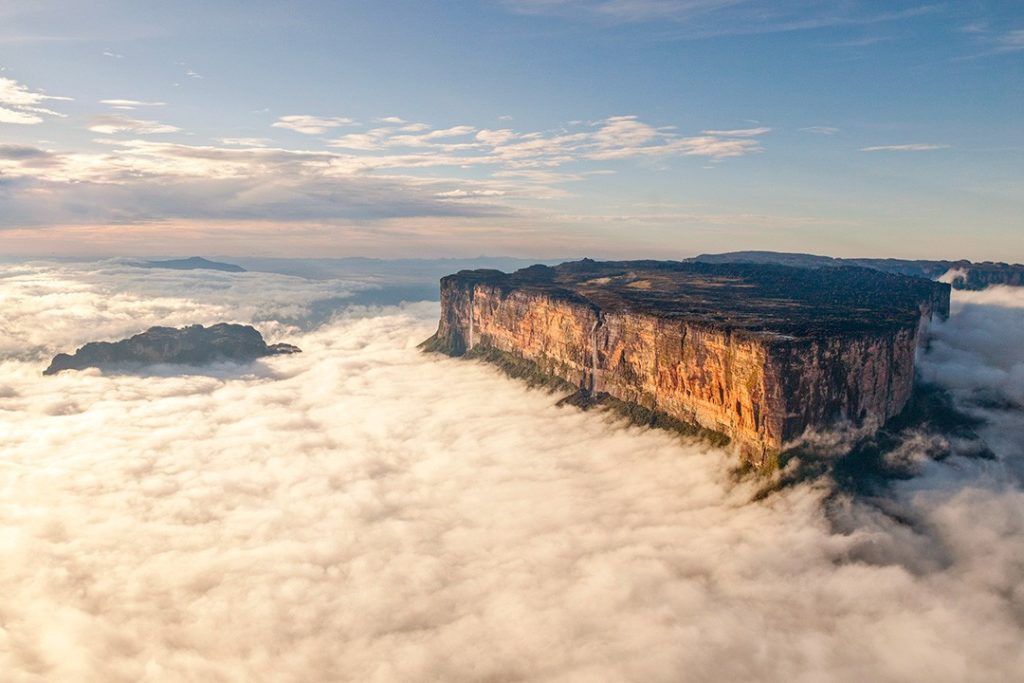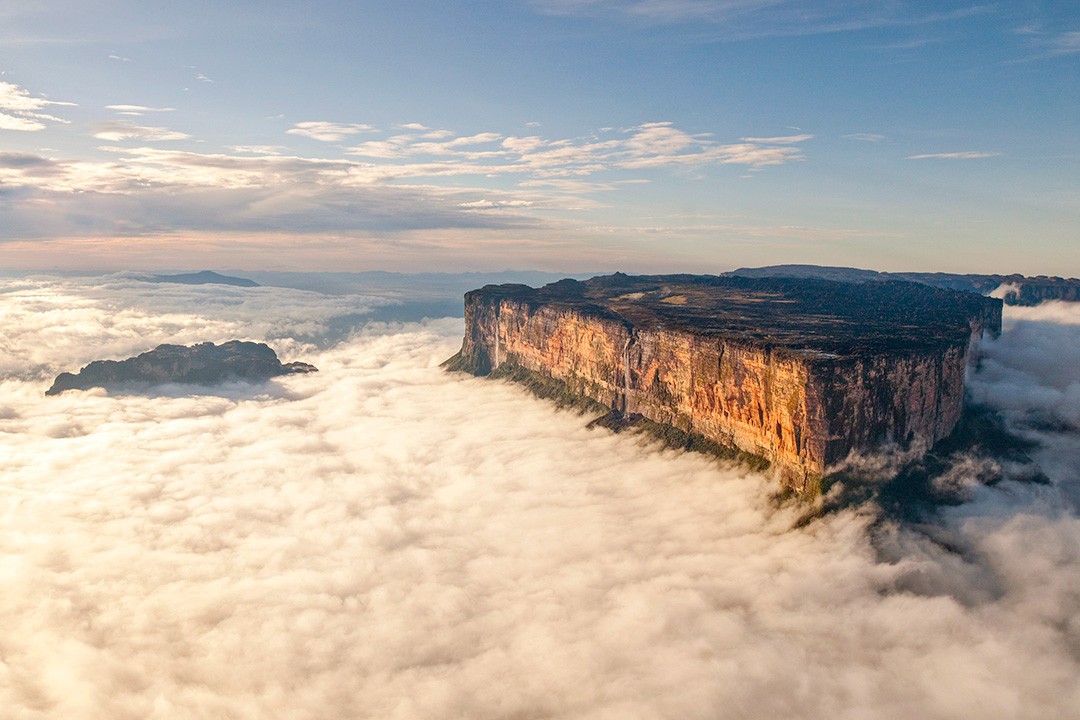 Another mountain immortalised in film, Roraima is said to have inspired scenes in Pixar's Up. This hulking slab has a summit of 31km2 and serves as a tripoint for Brazil, Guyana and Venezuela.
Unexplored until 1884, Roraima has occupied botanists ever since with its diverse range of flora. Needless to say, it is one of the most beautiful mountains in the world.
20. Mount Fuji
Height: 3,776m (12,388ft)
Location: Honshu Island, Japan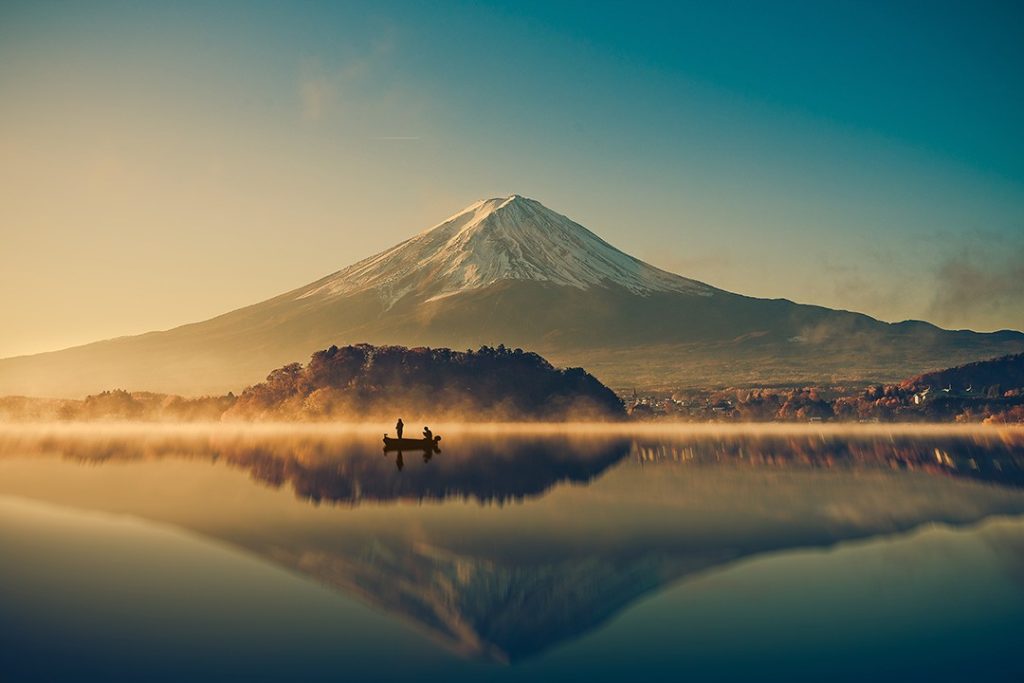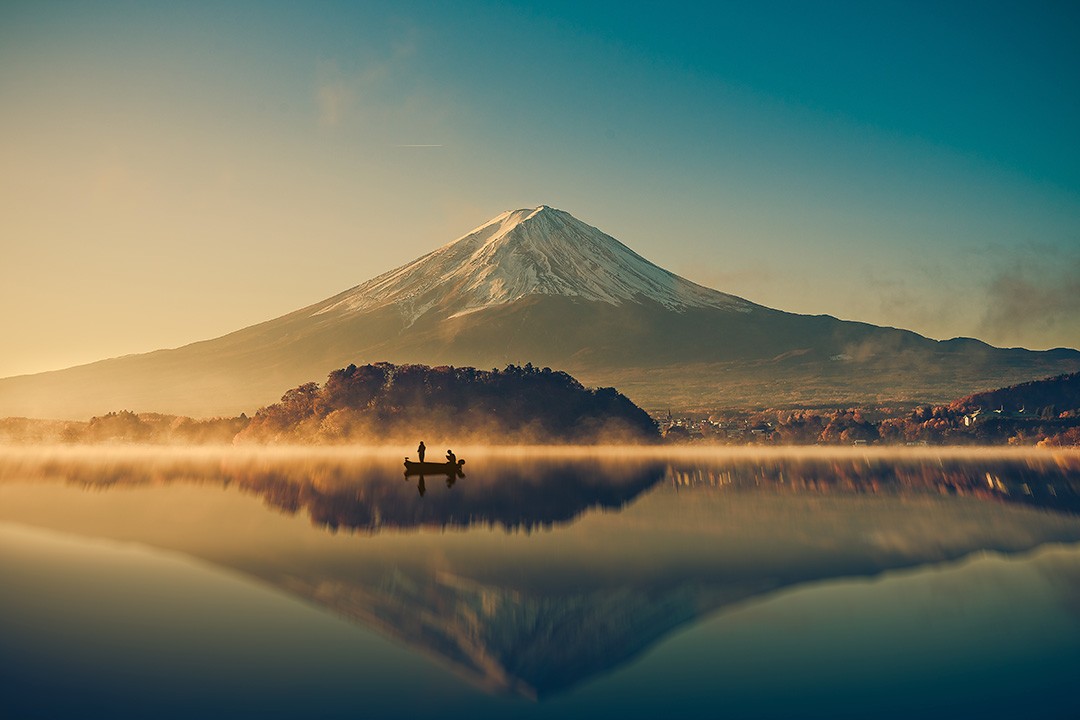 According to the Japanese proverb, 'he who climbs Mount Fuji once is a wise man, he who climbs it twice is a fool'. This is not without merit for the climb itself offers little of Fuji's beauty as seen from afar. On the mountain itself, one will find a barren landscape trod by 300,000 people a year.
From a distance, however, Fuji maintains an arresting equanimity that secures its place on this list of the most beautiful mountains in the world.
21. Mount Assiniboine
Height: 3,618m (11,870ft)
Location: Canadian Rockies, Canada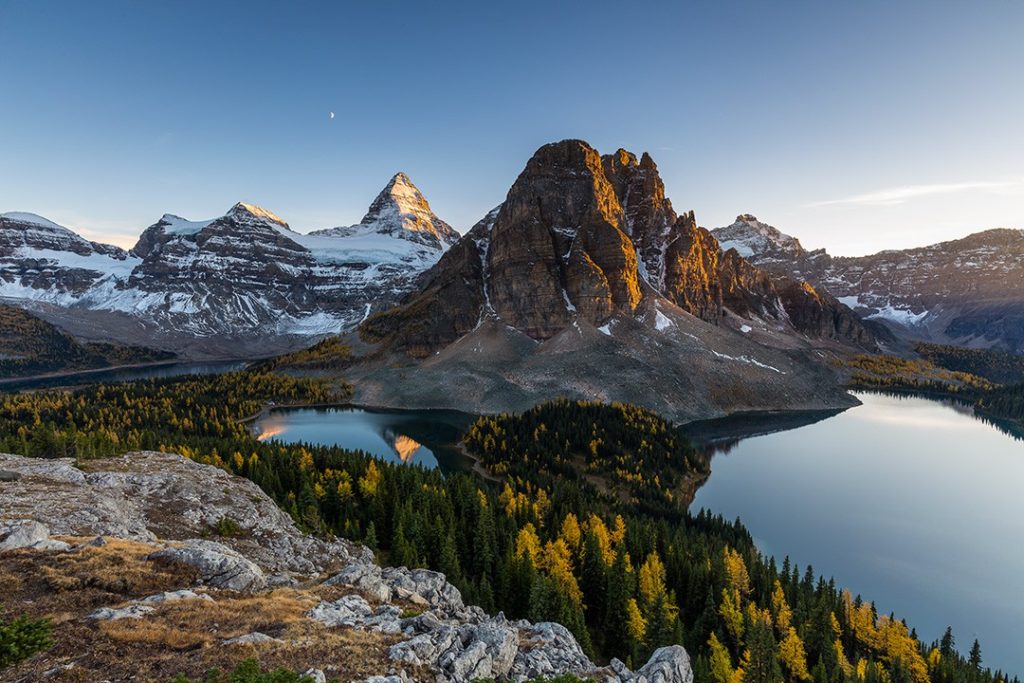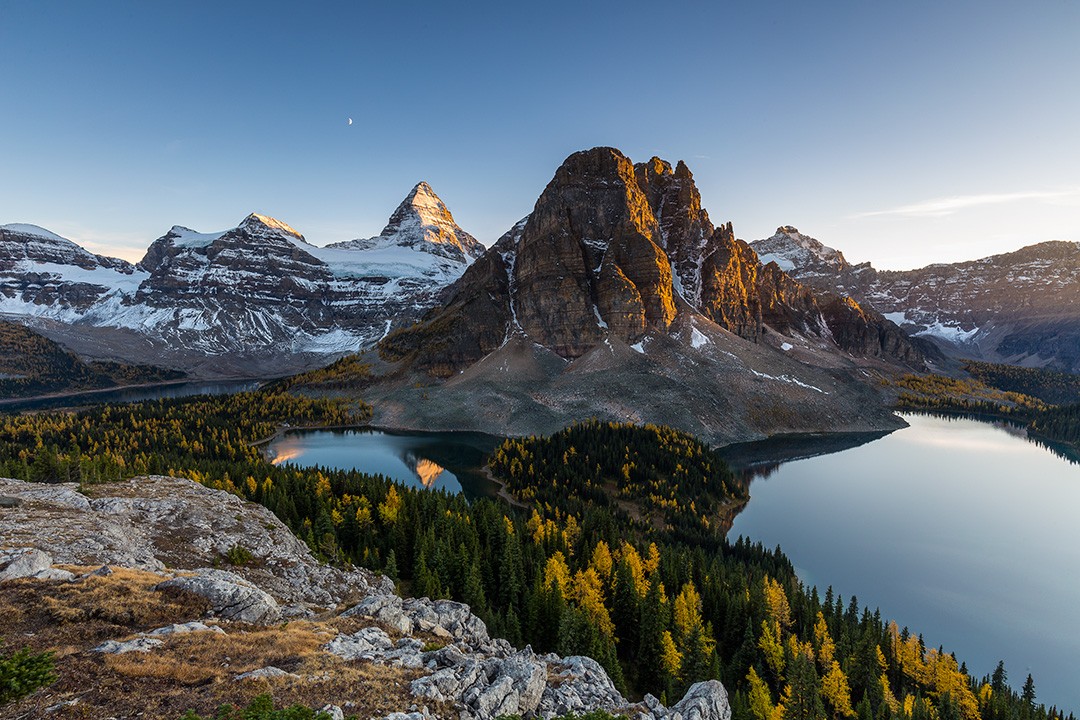 Mount Assiniboine is a pyramidal peak, often referred to as Canada's Matterhorn. Located on the Great Divide on the British Columbia-Alberta border, the mountain was named in 1885 by Canadian Surveyor George M. Dawson.
On spotting the mountain, Dawson saw a trail of clouds rising from the top, which reminded him of the plumes of smoke emanating from the teepees of Assiniboine Indians.
22. Mount Kilimanjaro
Height: 5,895m (19,340ft)
Location: Eastern Rift mountains, Tanzania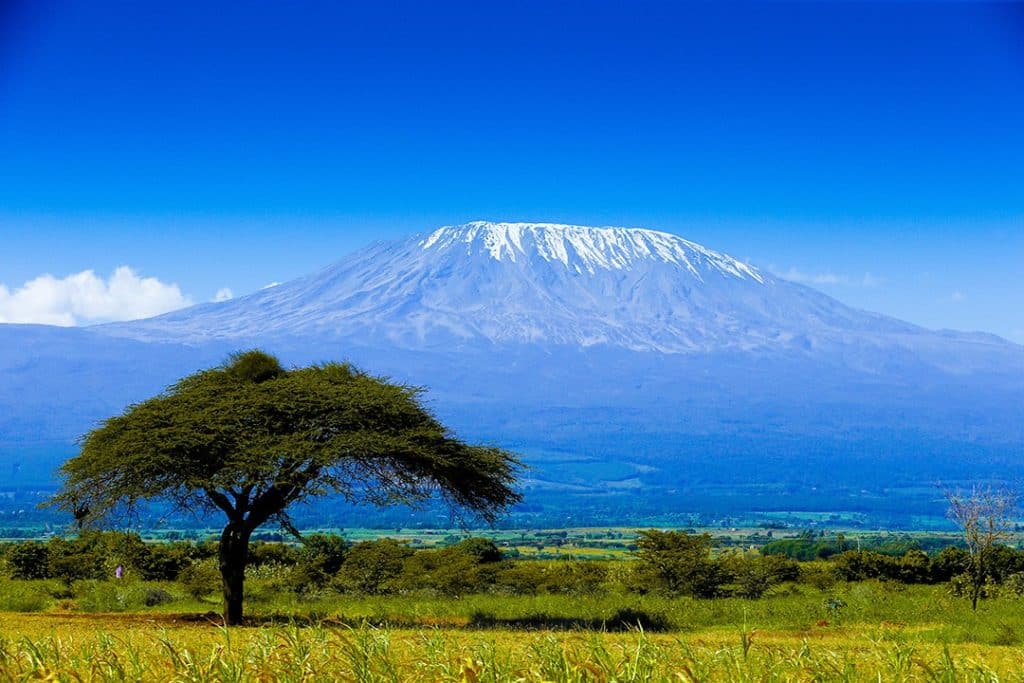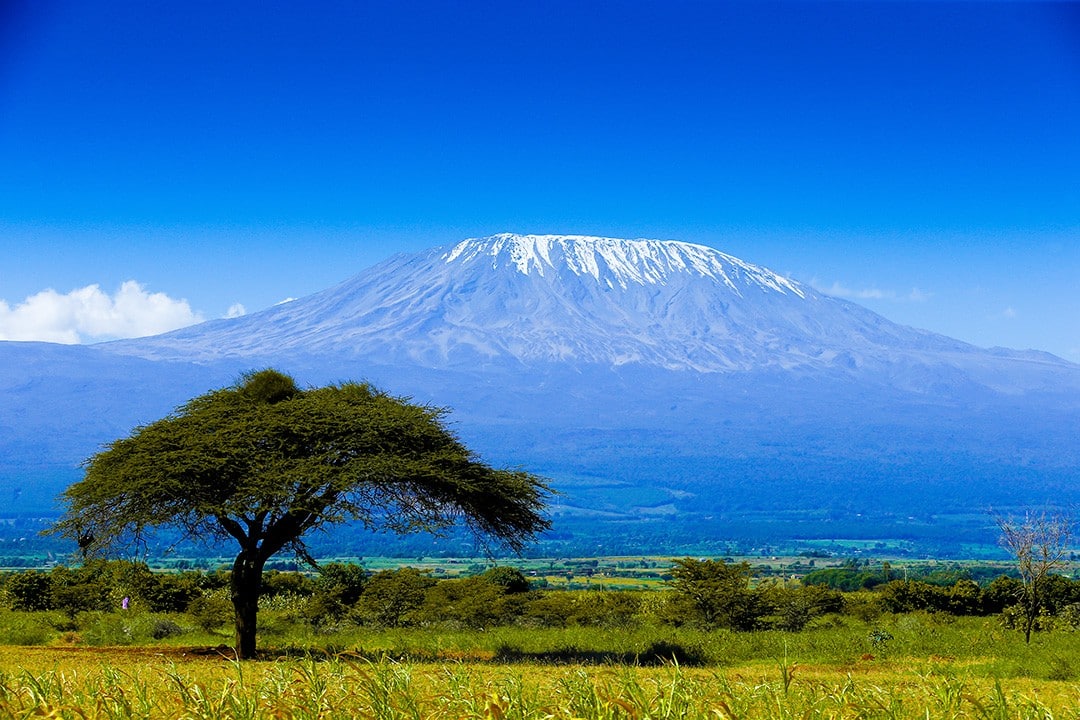 Kilimanjaro is the world's highest freestanding mountain, meaning it is not attached to a mountain range. The 'Roof of Africa' boasts myriad landscapes and climatic zones, each with its own distinct flora and fauna.
Ascents begin in dense rainforest, followed by a more scrubland setting with low brush. At around 4,000m, this gives way to a rocky, almost lunar-like landscape before finally, on summit day, a fine glacial scree.
23. Mount Whitney
Height: 4,421m (14,504ft)
Location: Sierra Nevada, California, USA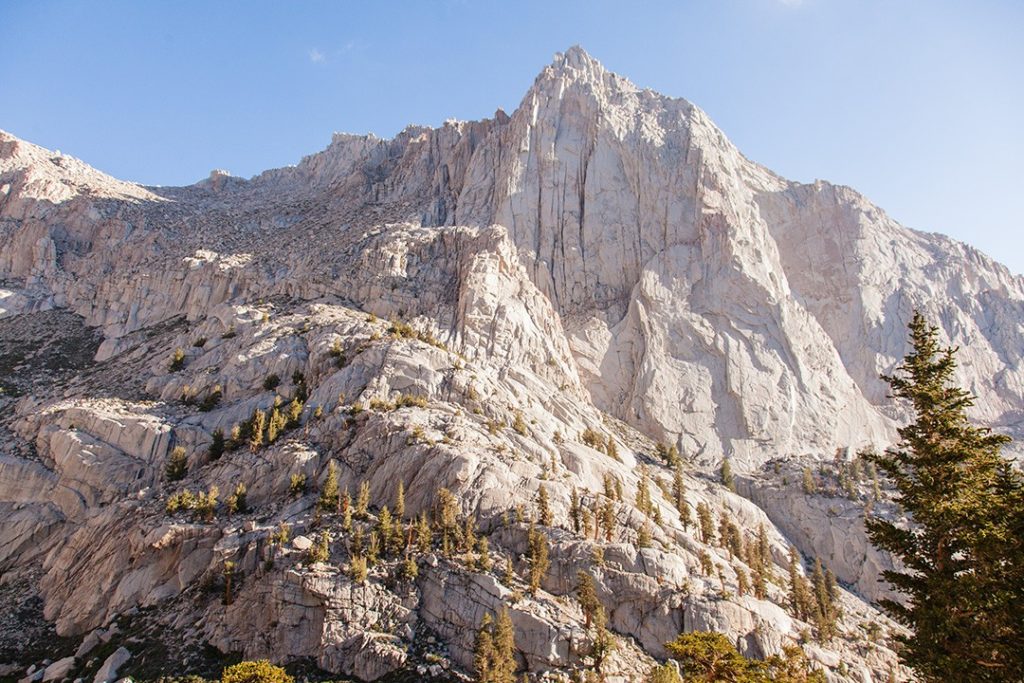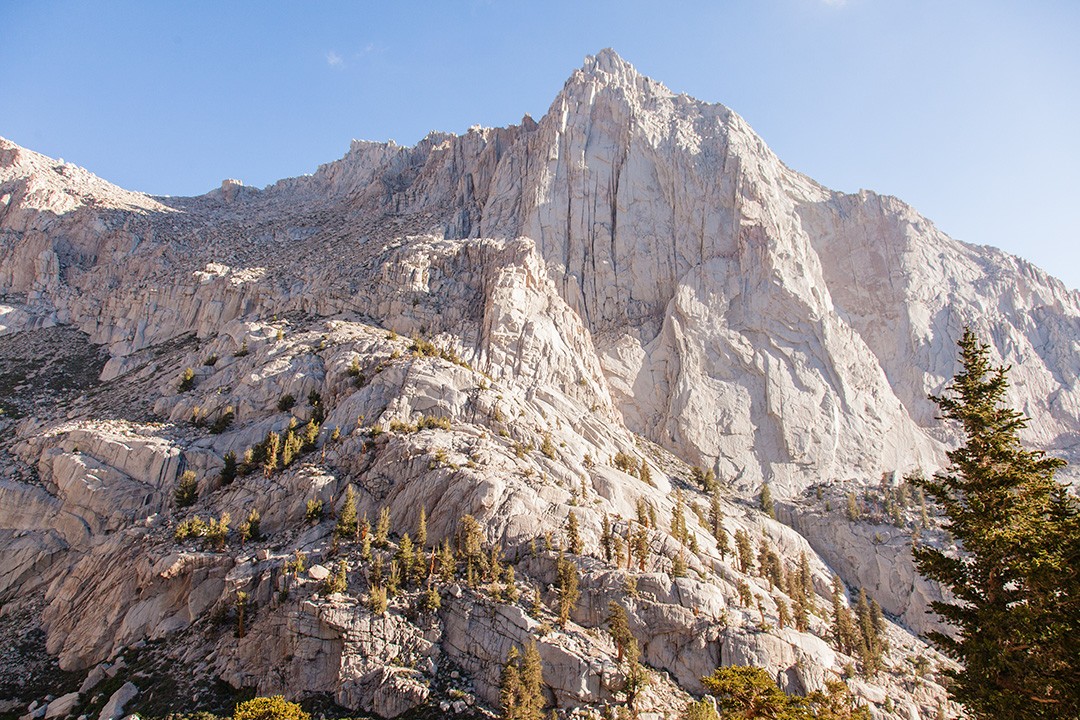 Mount Whitney is the highest summit in the contiguous United States (i.e. excluding Hawaii and Alaska). It looks intimidating on first view but the popular Mount Whitney Trail starts at an elevation of 2,550m, meaning the summit can be reached in a day or two.
24. Stetind
Height: 1,392m (4,566ft)
Location: Nordland, Norway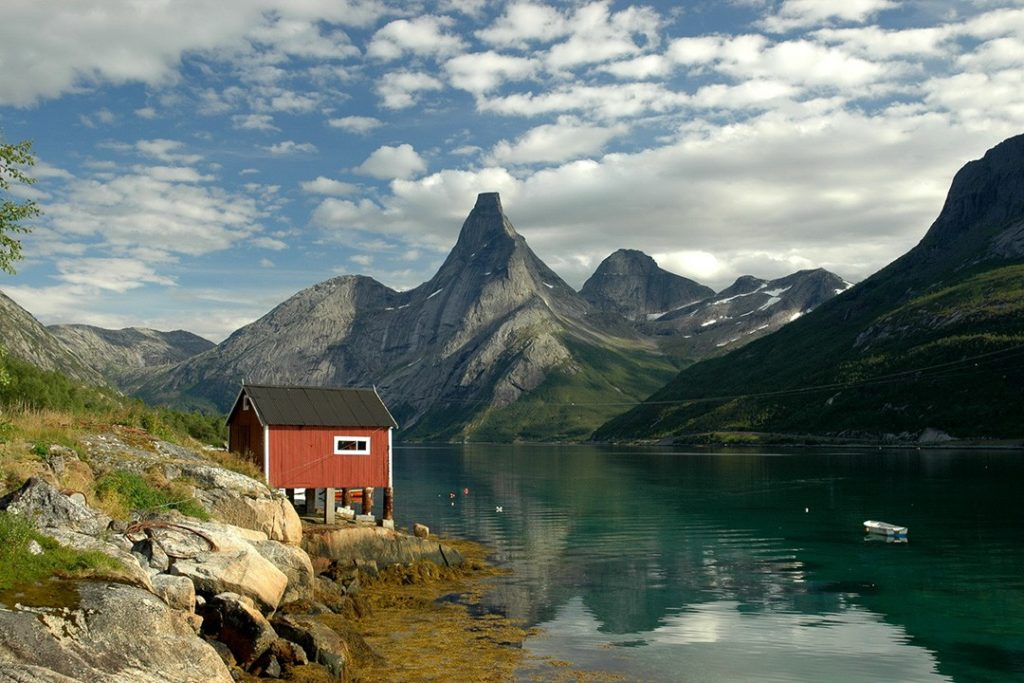 In 2002, Stetind was unofficially selected as Norway's national mountain. Author and mountaineer Peter Wessel Zappfe described its smooth, steep shape as "an anvil whereupon the Gods can hammer".
Meanwhile, British mountaineer William C. Slingsby called it the ugliest mountain he ever saw – but we beg to differ. Slingsby failed to achieve the summit which may explain his gloomy view.
25. Aiguille du Dru
Height: 3,754m (12,316ft)
Location: The Alps, France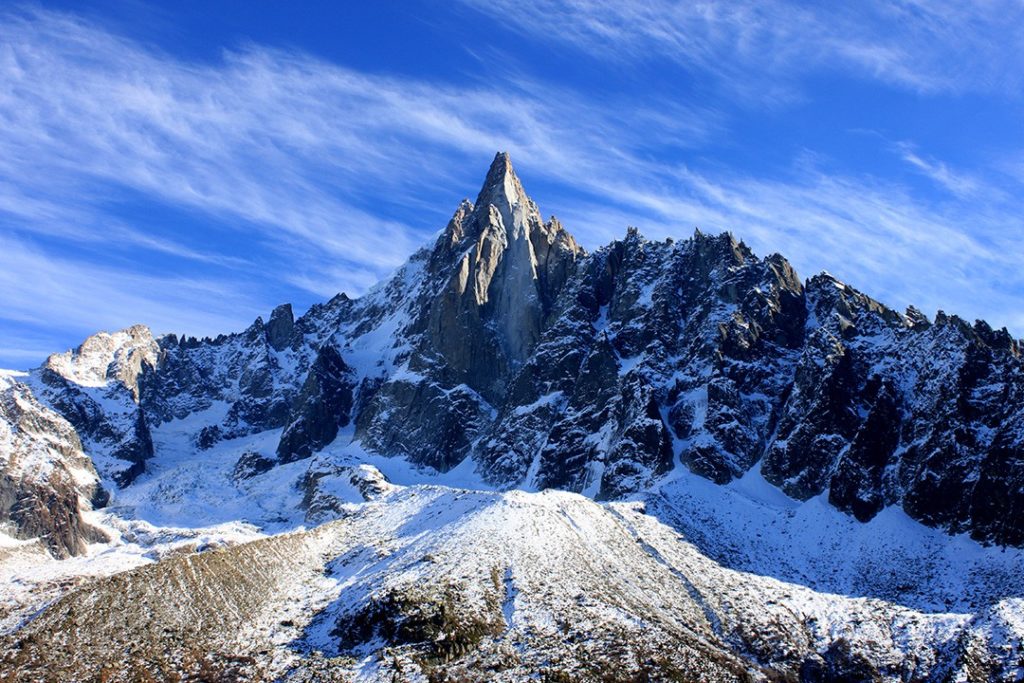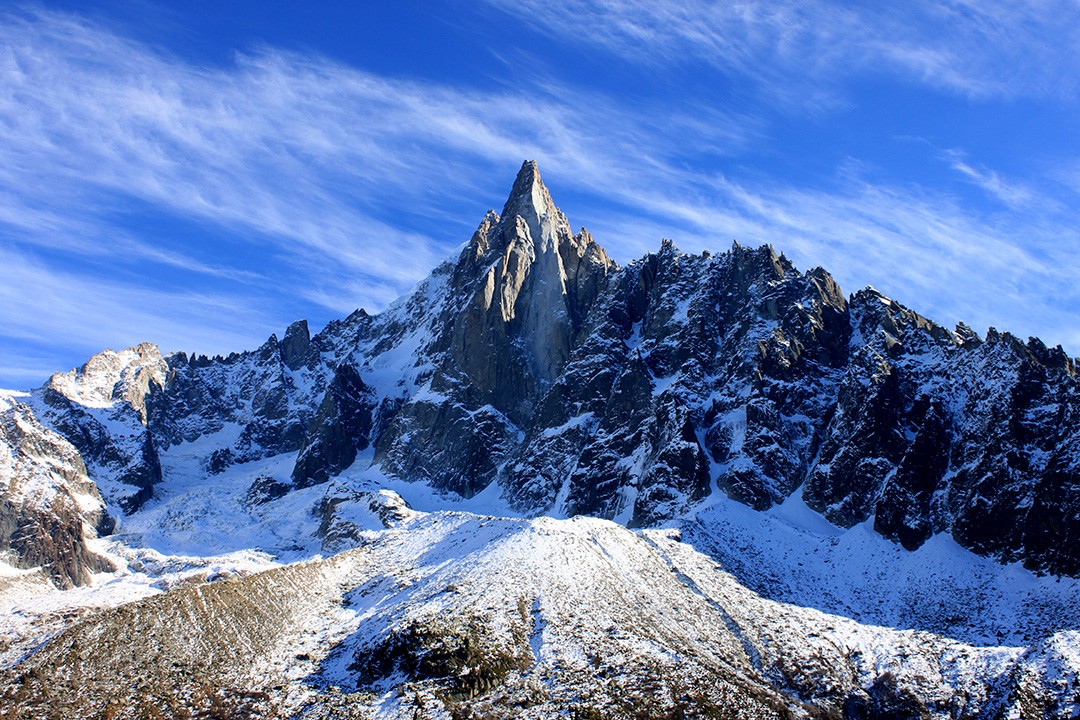 Aiguilles du Dru in the Mont Blanc mountain range is striking for its jutting peak, aptly named 'aiguille' which translates as 'needle'. The peak of granite rock stands at 3,754m and is coupled with a lower peak at 3,733m: Petit Dru which offers one of the world's most stunning big wall climbs.
26. Trango Towers
Height: 6,286m (20,623ft)
Location: Karakoram, Pakistan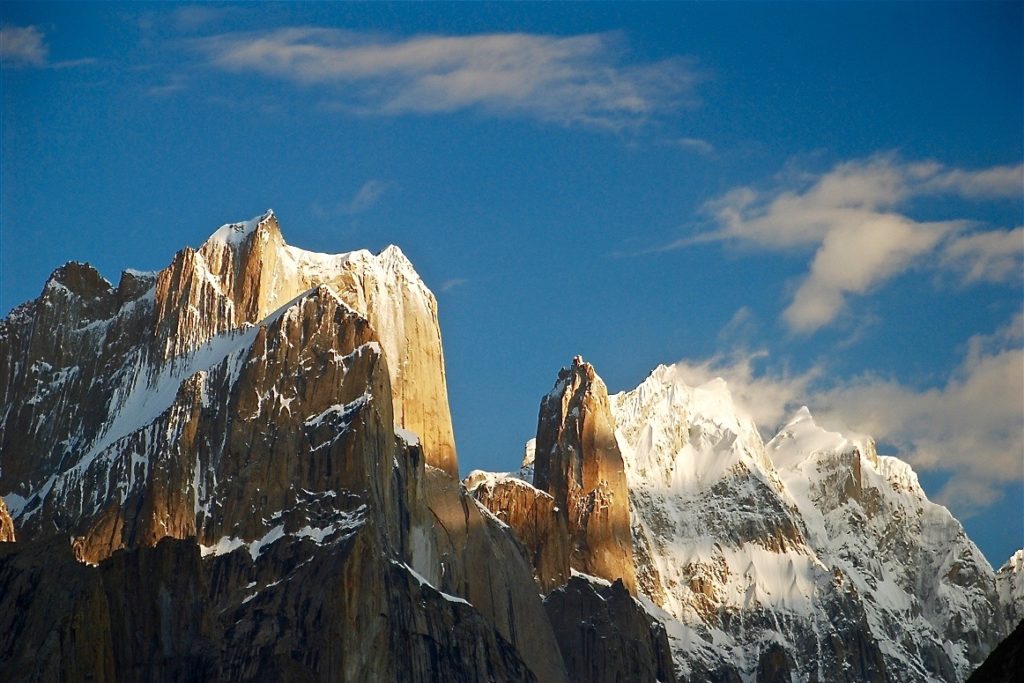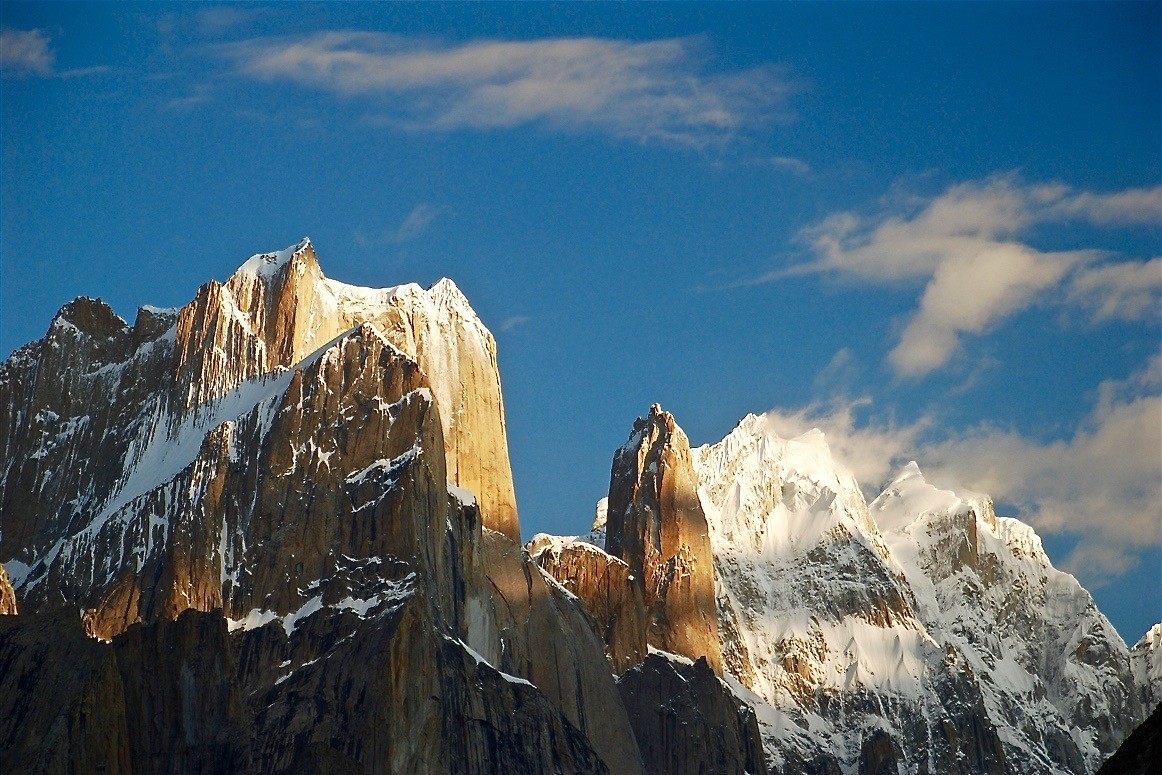 The Trango Towers in northern Pakistan offer some of the world's most difficult big wall climbing due to a combination of altitude, height and steepness. Here you'll find some of the most colossal cliffs on Earth. In fact, the east face of Great Trango Tower is the world's greatest 'nearly vertical' drop at 1,340m.
27. Tsaranoro Be
Height: 1,910m (6,266ft)
Location: Tsaranoro, Madagascar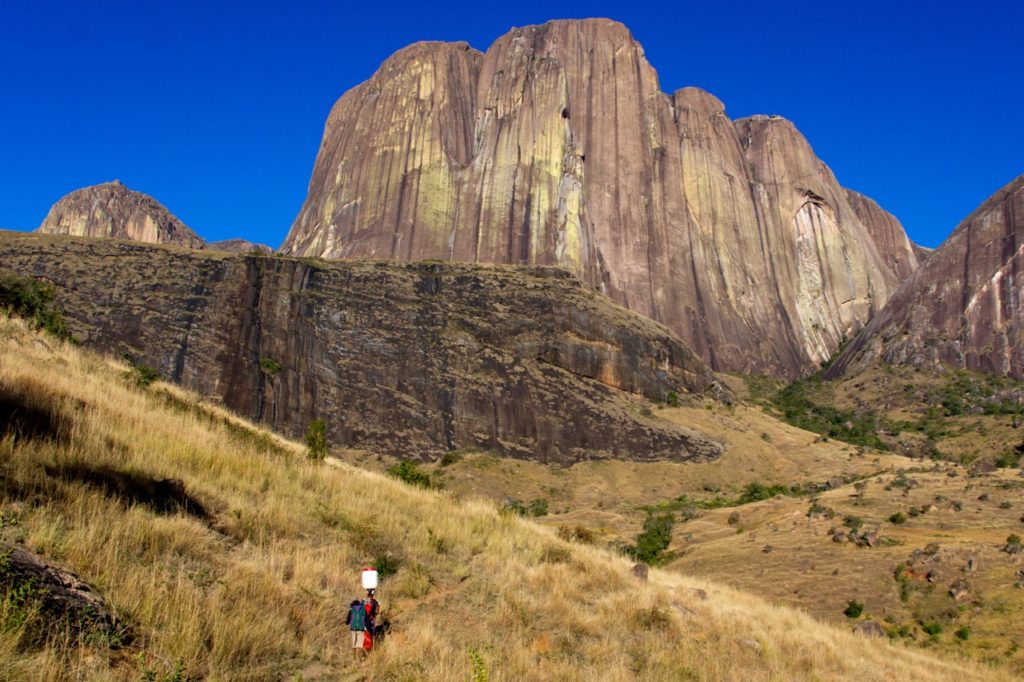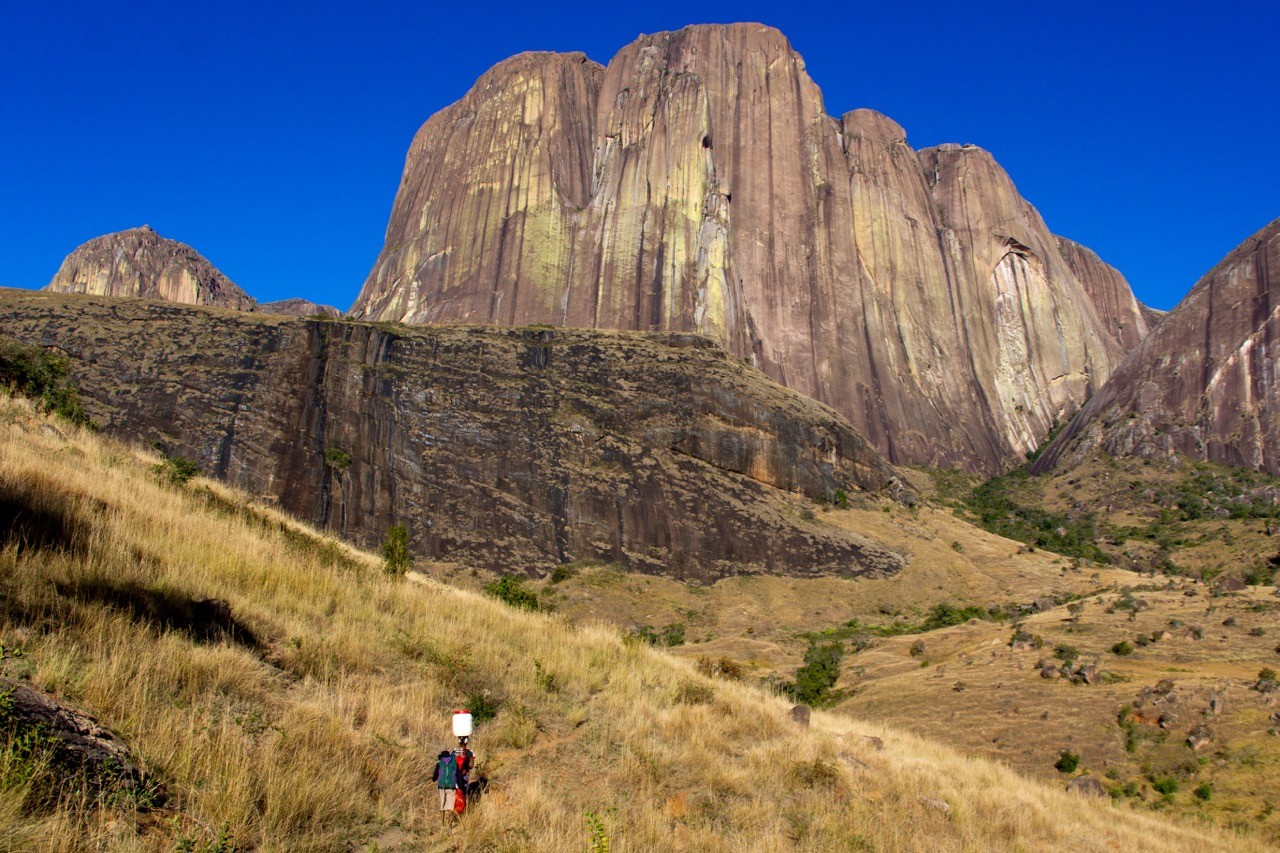 Madagascar may be famous for its wildlife, but it has more to offer than lemurs. Dubbed Africa's Yosemite, the Tsaranoro Massif features orange-streaked granite walls that have drawn climbers since the late 90s. The majority of the walls can be tackled in a day, but the Tough Enough route is considered one of the hardest multi-pitch routes in the world.
28. Uluru
Height: 863m (2,831ft)
Location: Northern Territory, Australia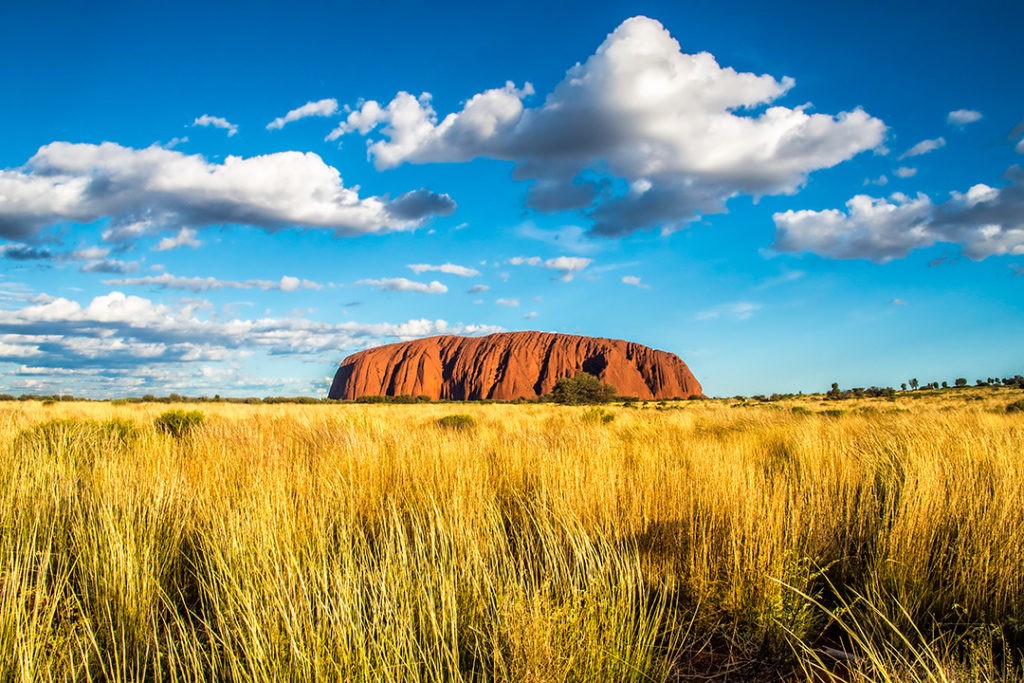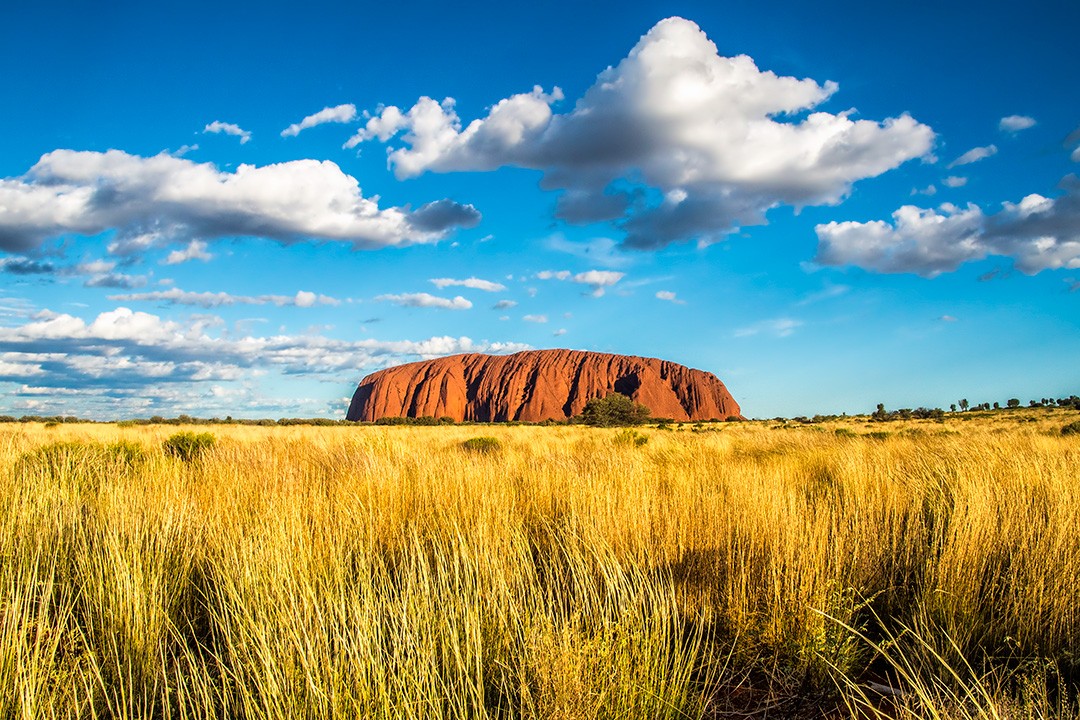 The huge rock formation in central Australia is actually an inselberg, which literally means 'island mountain' and refers to isolated rock hills, ridges or small mountains that rise abruptly from more level surroundings.
From 1873, this particular inselberg was widely known as Ayers Rock, a name coined by European explorer William Gosse. However, the local Aboriginal people had called it Uluru for centuries. In 1993, a dual naming policy was adopted and it was renamed Ayers Rock/Uluru, before being changed in 2002 to Uluru/Ayers Rock.
29. Eiger
Height: 3,970m (13,024ft)
Location: Bernese Alps, Switzerland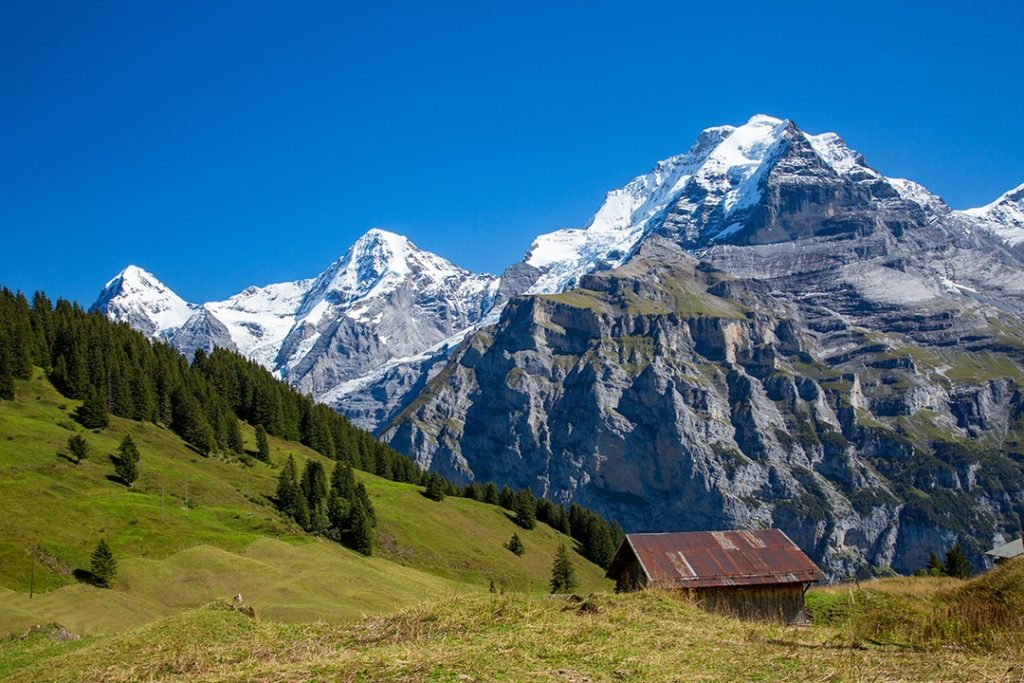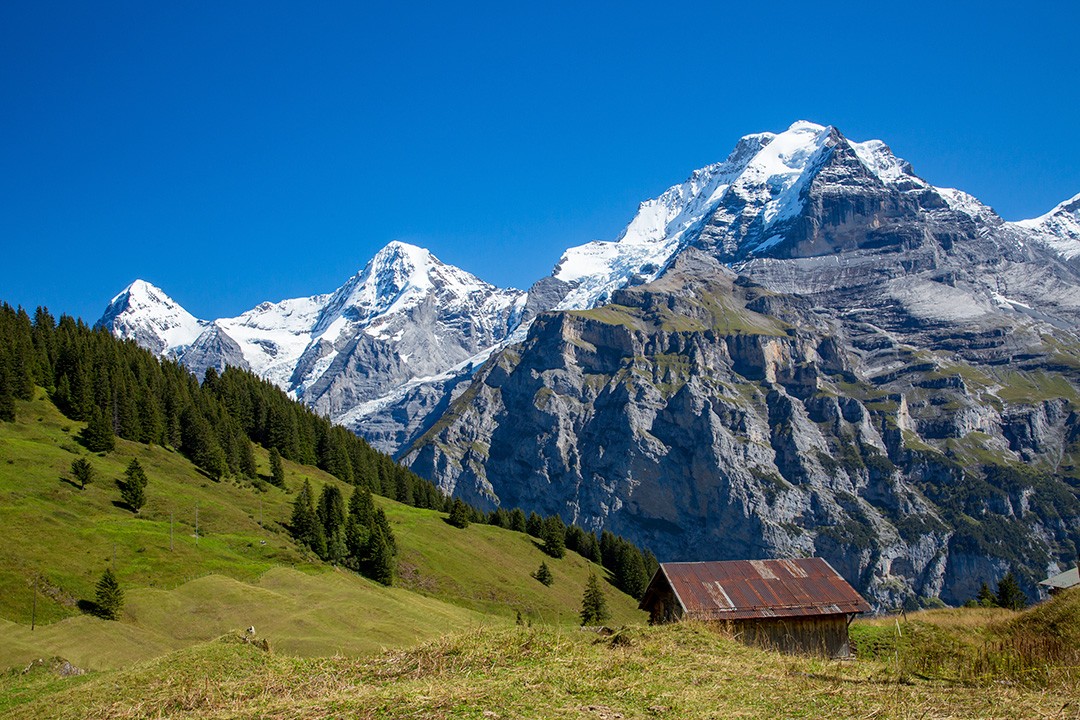 The arresting Eiger is deceptive in its beauty. As well as one of the most beautiful mountains in the world, it is also one of the most dangerous. Its north face is possibly the most notorious in history.
The combination of extreme weather, risk of avalanche, rock fall, technical climbing and freezing temperatures inspired the nickname Mordwand ('Murder Wall' in German). In recent years, the Eiger's menacing reputation has somewhat dissipated, but the legend of the Mordwand endures.
30. Table Mountain
Height: 1,085m (3,559ft)
Location: Cape Town, South Africa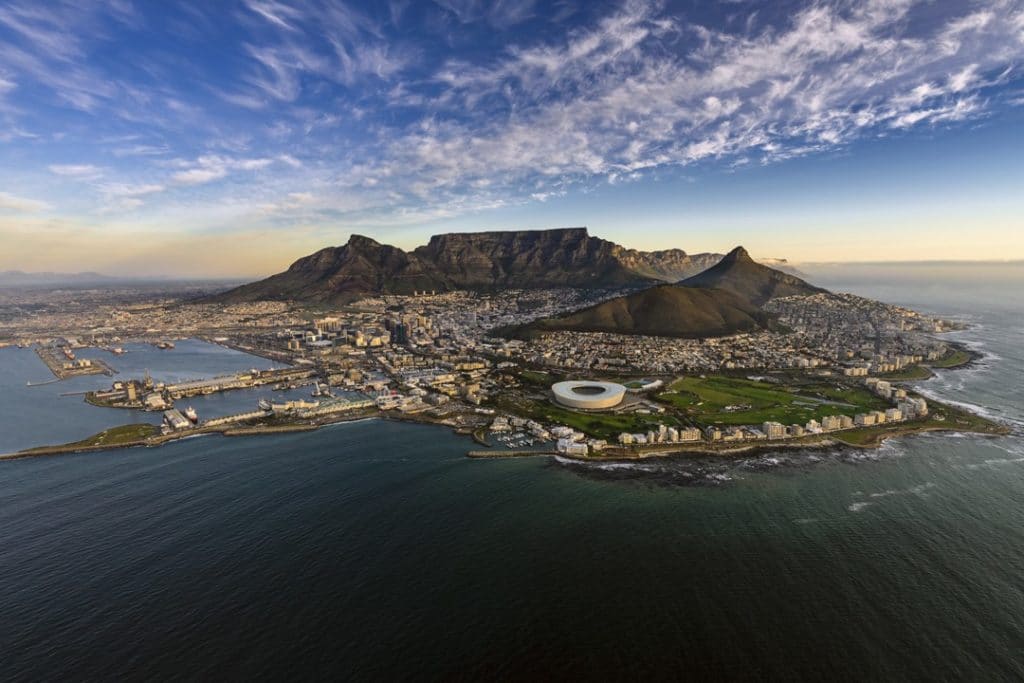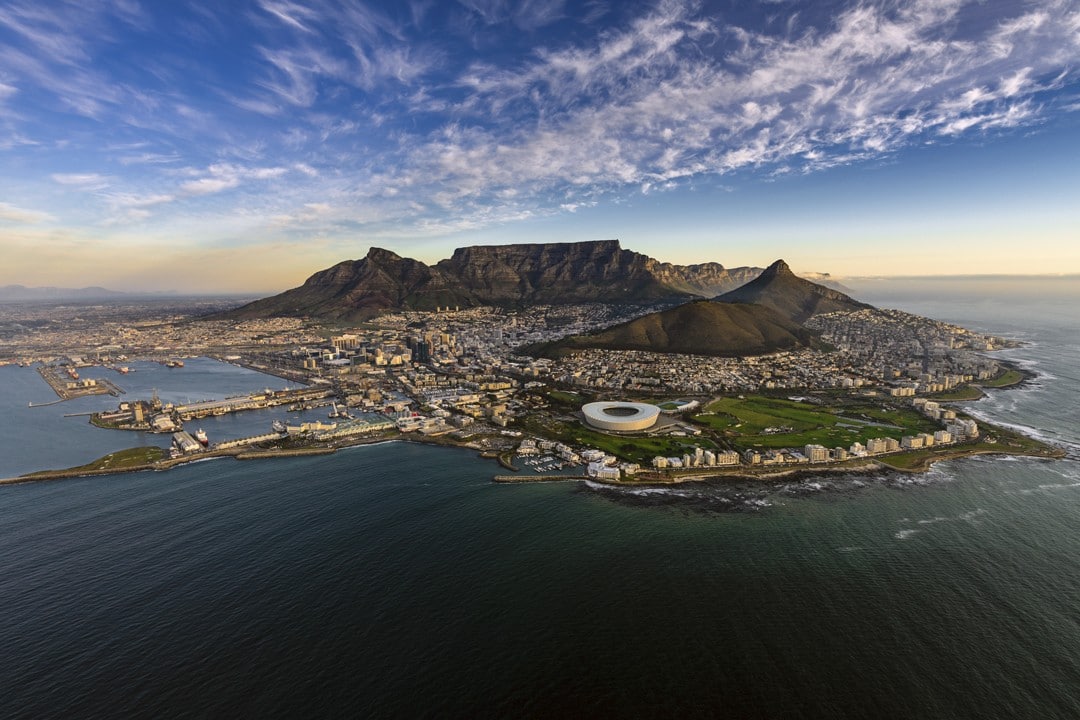 Table Mountain is said to be one of the oldest in the world. Its formation began circa 280 million years ago and some of its rocks date back 600 million years (long before the Himalayas).
Standing at 1,085m, it's not the mountain's height but its breadth that's most impressive. The stark, scarred northern face hulks across the skyline, topped by a vast plateau that stretches for three kilometres.
---
Enjoyed this post? pin it for later…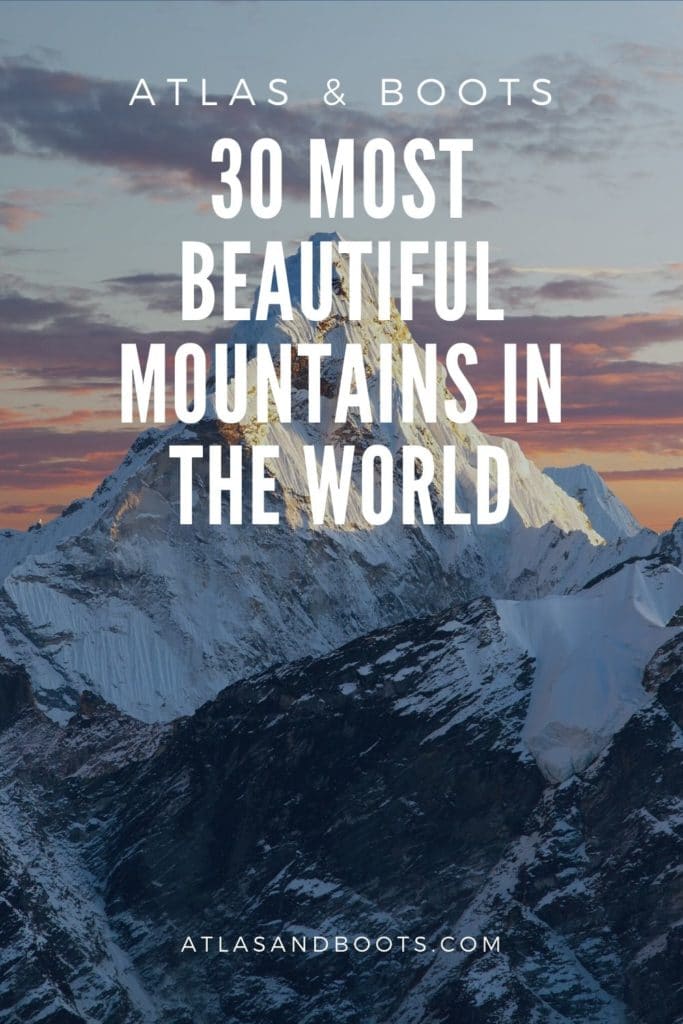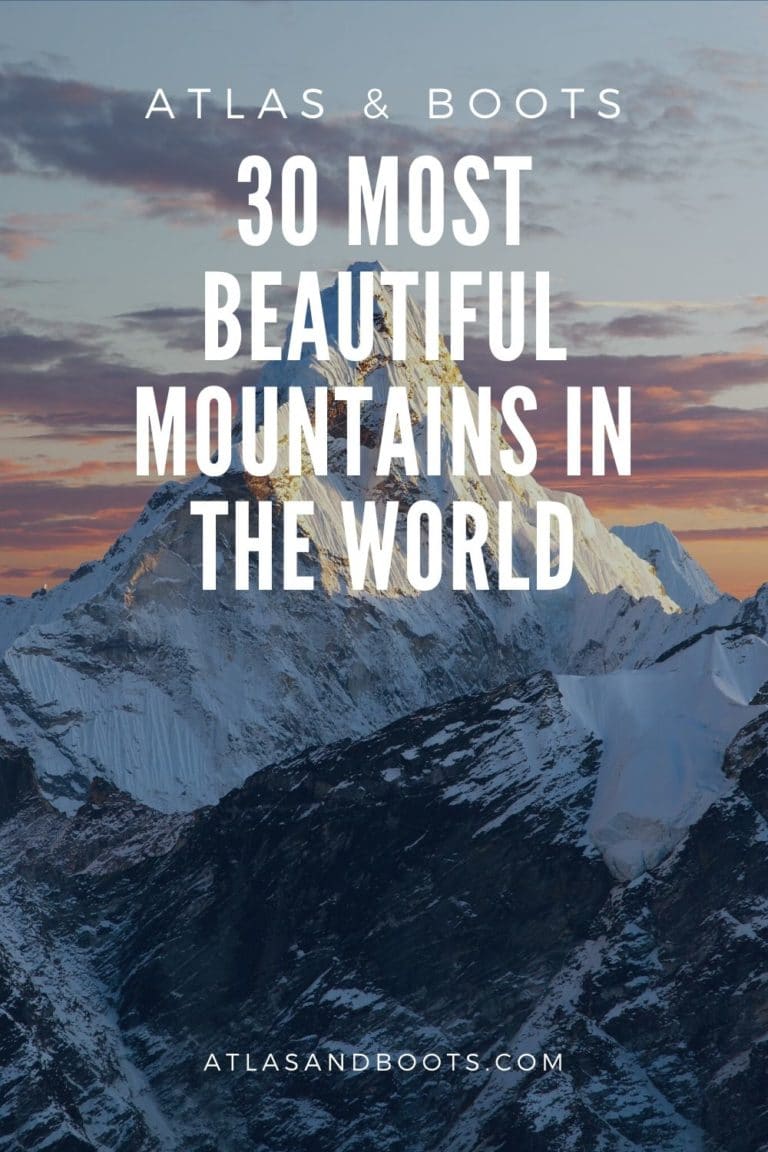 ---
Autor: Atlas & Boots
Fuente de contenido