Santa Elena Cloud Forest was the highlight of our trip to Costa Rica. Here, we try to explain why
If you Google 'best things to do in Costa Rica', it's unlikely you'll find Santa Elena Cloud Forest among the top results, which is strange given that it was the best part of our nine-day visit.
Had we been travelling independently, we may have skipped it entirely. As luck would have it, our National Geographic Expedition to Costa Rica included a visit to Santa Elena Cloud Forest as a core activity.
Most visitors to the region are content with seeing the more famous Monteverde Cloud Forest. While it's certainly stunning, we found Santa Elena to be quieter, more intimate and better for hiking.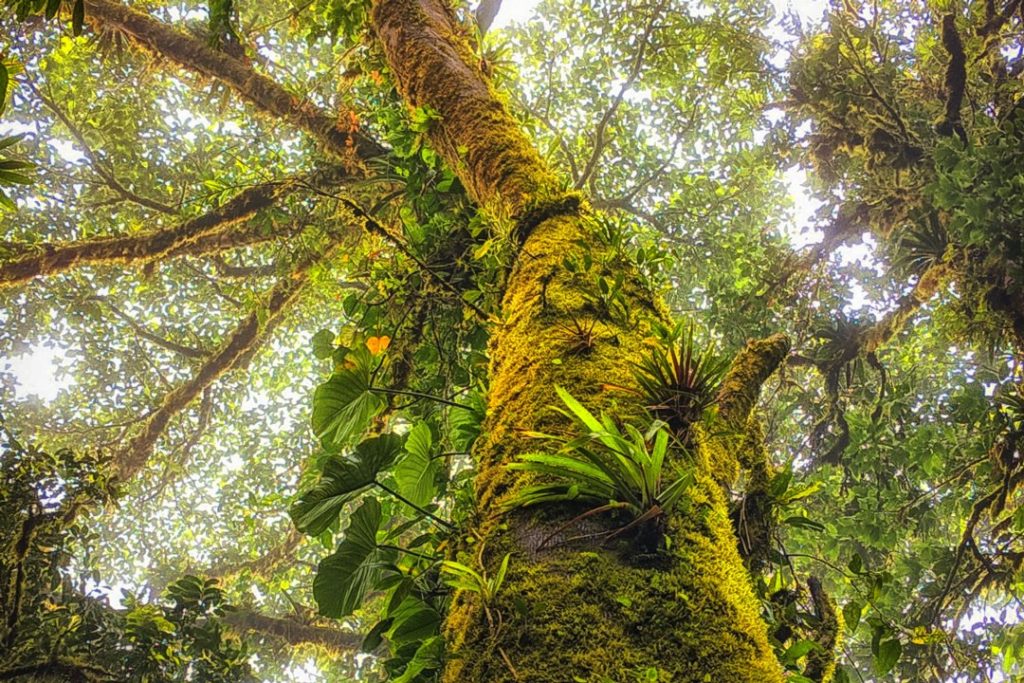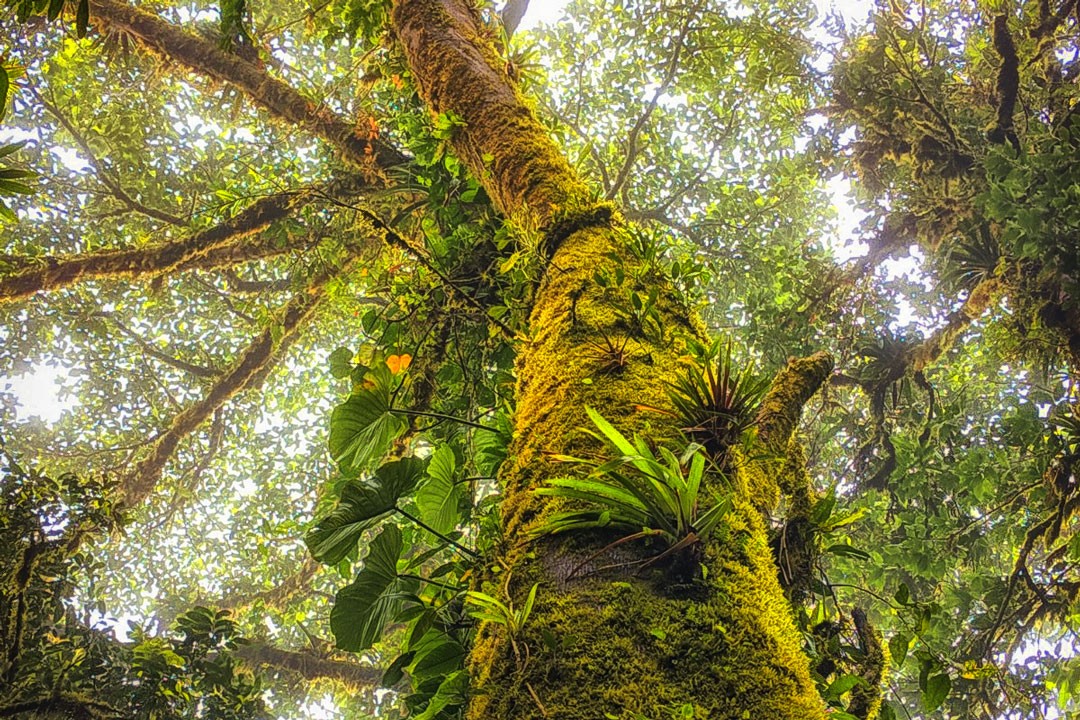 Our group gathered on a misty Wednesday morning for a nature hike through the forest. The weather wasn't ideal, but as we watched the canopy shiver beneath the rain it almost seemed as if the forest were breathing.
Of course, this isn't too far from the truth. Cloud forest, defined as highland forest with almost 100% humidity year round, benefits from consistent cloud cover which provides a continual supply of moisture, supporting a vast array of life.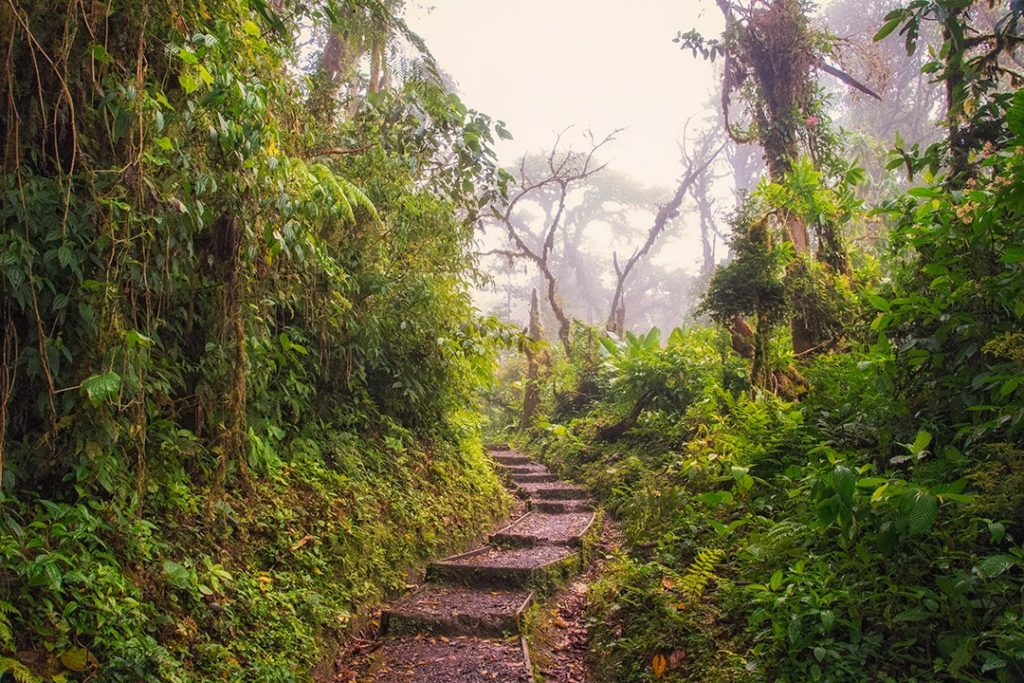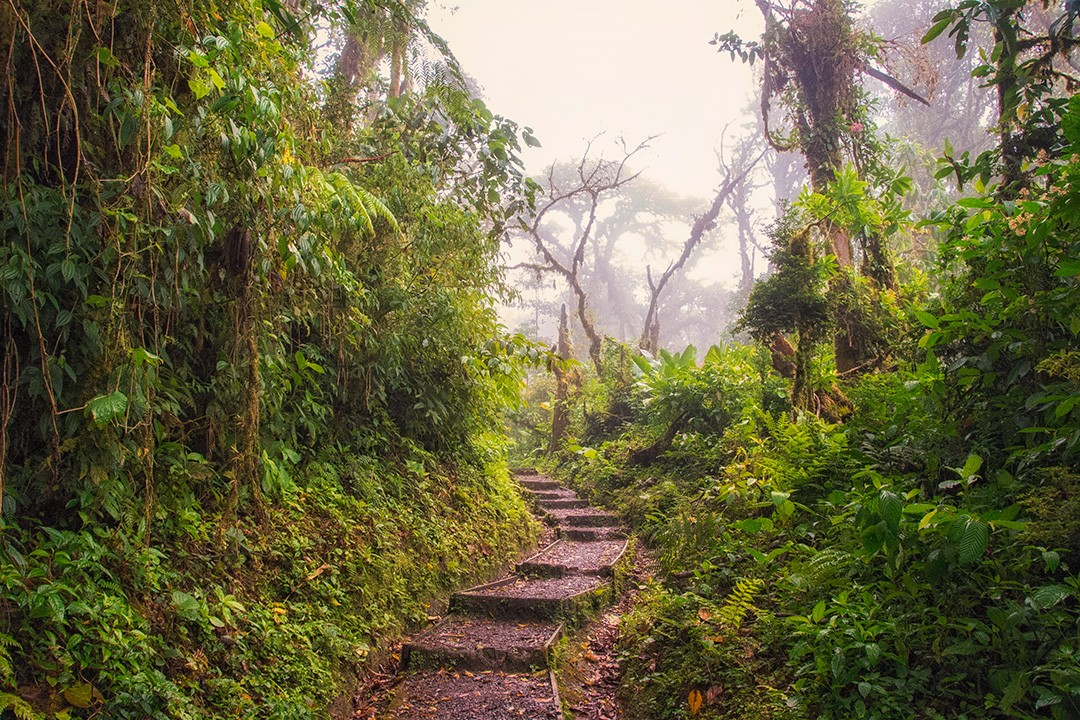 In Santa Elena, cloud cover amounts to over three metres of rain per year. Tree trunks, branches and even roots are covered with other plants: epiphytes, lichens, mosses and more.
Water-laden branches often break and fall to the ground, forming light gaps in the canopy and adding nutrients to the floor, helping to create a living, breathing, sighing forest.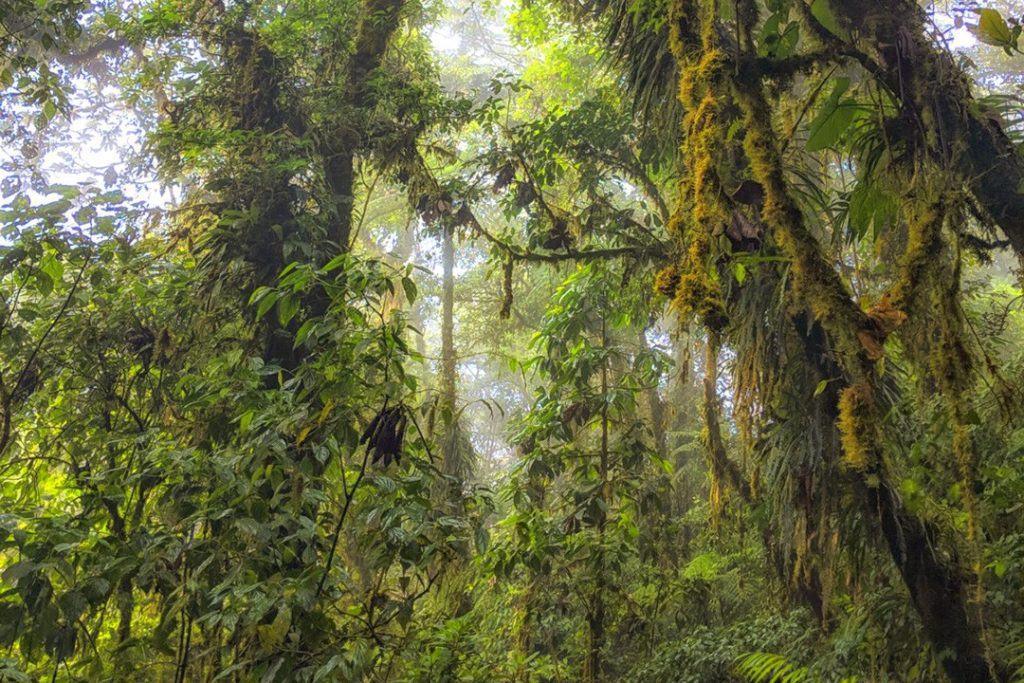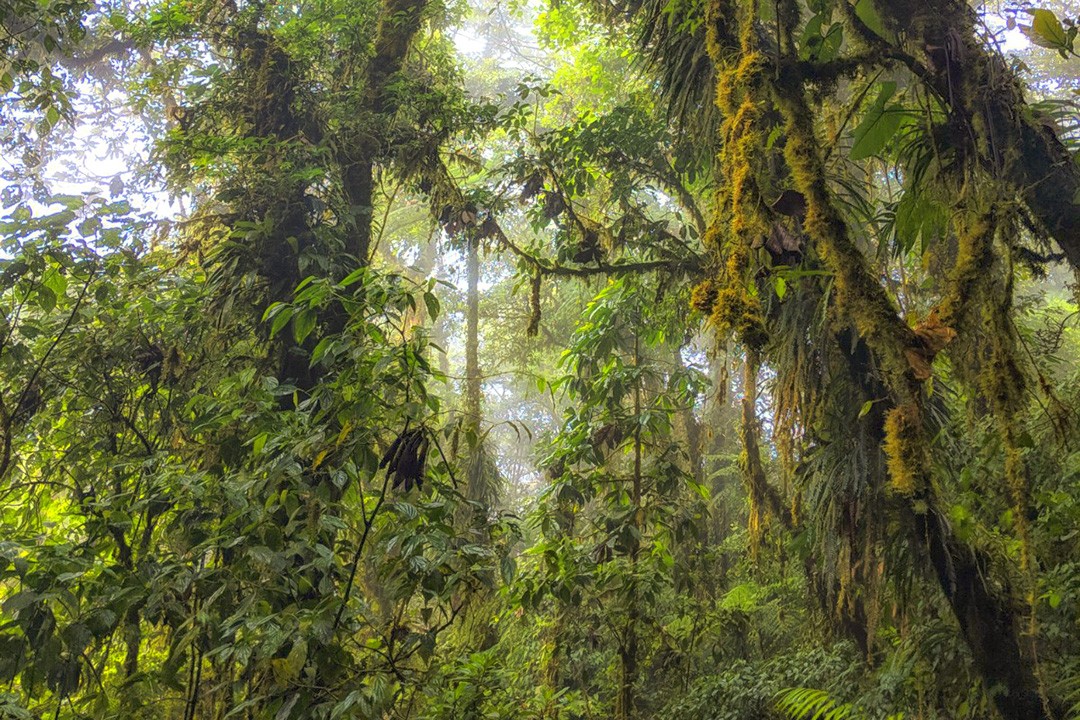 Santa Elena Cloud Forest, which sits at 1,600m above sea level, also supports an array of fauna. Although they are harder to spot, insects, reptiles, amphibians, mammals and birds thrive in fantastic numbers.
Bird watchers can hope to spot the three-wattled bellbird, keel-billed toucan and resplendent quetzal. White-faced and howler monkeys also reside here, as do jaguars, agouti, and the three-toed sloth.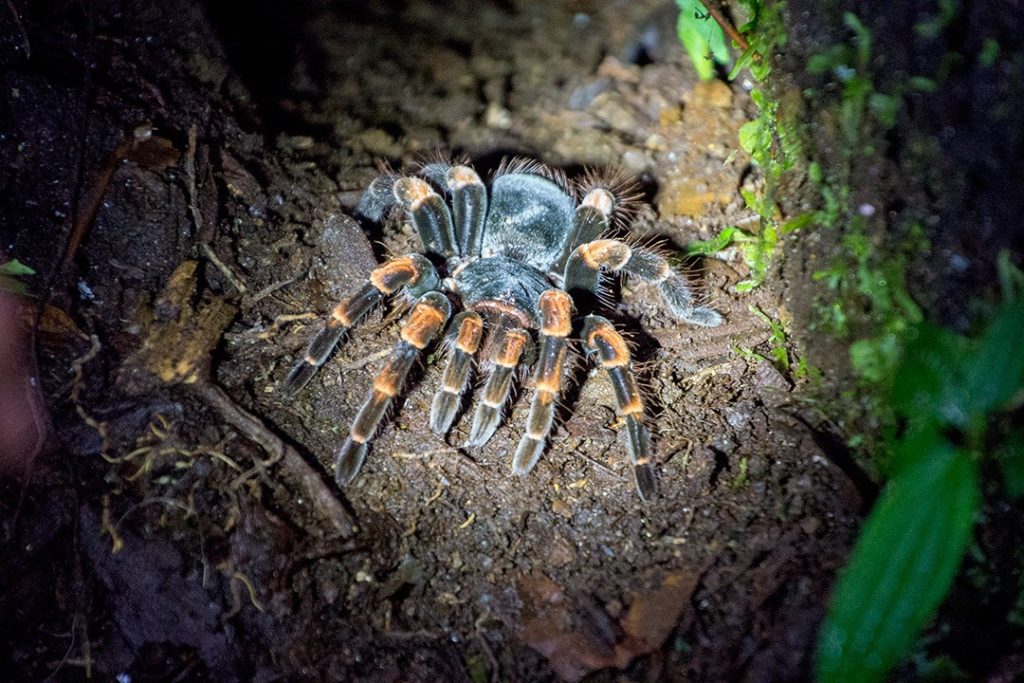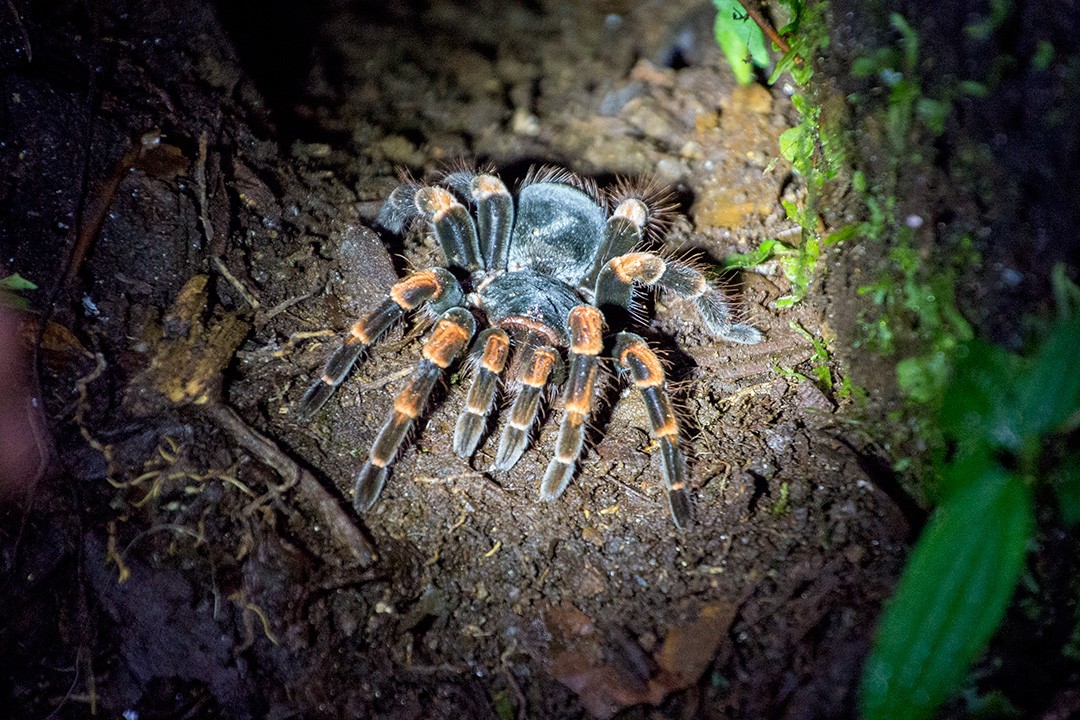 Given the thick canopy, we didn't see an abundance of wildlife (aside from a creepy tarantula), but visitors who hike more of the 12km of trails here will likely fare better. Either way, it's not the fauna but the flora here that is especially magical.
We walked through lush gardens of mosses, ferns and flowers, navigated around dangling roots of vines sweeping across the trails and marvelled at the extraordinary atmosphere of this fairytale forest.
Interestingly, Santa Elena Cloud Forest is not a national park. Instead, it lies under the aegis of Santa Elena's community high school. The 765 acres of land was originally intended for farming, but was established as an ecotourism reserve in 1992.
Santa Elena Cloud Forest is one of the first community administered reserves in Costa Rica and serves as an example of what ordinary people can do to preserve the environment they live in.
Atlas & BOots
Preserving Santa Elena Cloud Forest is particularly important. Cloud forest covers only 1% of global woodland and is highly sensitive to climate change. Warmer, drier weather patterns are eradicating the cloud and threatening the forest ecosystem.
In Monteverde Cloud Forest next door, dry days have quadrupled in the last four decades, averaging over 100 days a year since 2011.
It's sobering that scientists have named cloud forest as one of Earth's most sensitive ecosystems along with ice caps and coral reef. With this in mind, our walk in the clouds of this fairytale forest was nothing but an utter privilege.
Santa Elena Cloud Forest: the essentials
What: Visiting Santa Elena Cloud Forest as part of a 9-day Natural Highlights of Costa Rica tour with National Geographic Expeditions.
Where: We stayed at a number of mid-range hotels, ranging from the lush grounds and comfortable rooms at Arenal Manoa in La Fortuna to more simple mountain-lodge style dwellings at Hotel Heliconia in Monteverde and even shipping containers repurposed as rooms at El Faro in Manuel Antonio.
When: The best time to visit Costa Rica is the dry season of December to April. Plenty of sunshine makes it an ideal time to explore both canopy and coast. This is, however, high season so expect more tourists and higher prices. The shoulder seasons of May-Jul and Nov are also good times to visit. There is more rain, but it's quieter and Costa Rica's forests burst with foliage.
How: We joined a 9-day Natural Highlights of Costa Rica tour with National Geographic Expeditions, which includes a visit to Santa Elena Cloud Forest.
The tour itself is priced from £1,199 and includes a chief experience officer (CEO) throughout, all accommodation, transport between destinations, all breakfasts, some meals and numerous activities including a guided nature walk in Santa Elena Cloud Forest Reserve, a guided walk in Manuel Antonio National Park, learning to make tortillas from Doña Mara in her family home and a tour of Mi Cafecito coffee cooperative. Optional activities include volcano hiking, horse riding, canyoning, zip-lining, stand-up paddle boarding, sailing and parasailing among many, many others.
The tour is classed as a 'National Geographic Journey' run in partnership with G Adventures. More luxurious options are available under the banners of Luxury Eco Lodges, Private Tours, Private Jet Expeditions, Expedition Cruises, River Cruises and Tours With An Expert.
For more information or to book, call 0800 440 2551 or book online.
We flew to Costa Rica with British Airways. Book flights via Skyscanner for the best prices.
---
Enjoyed this post? pin it for later…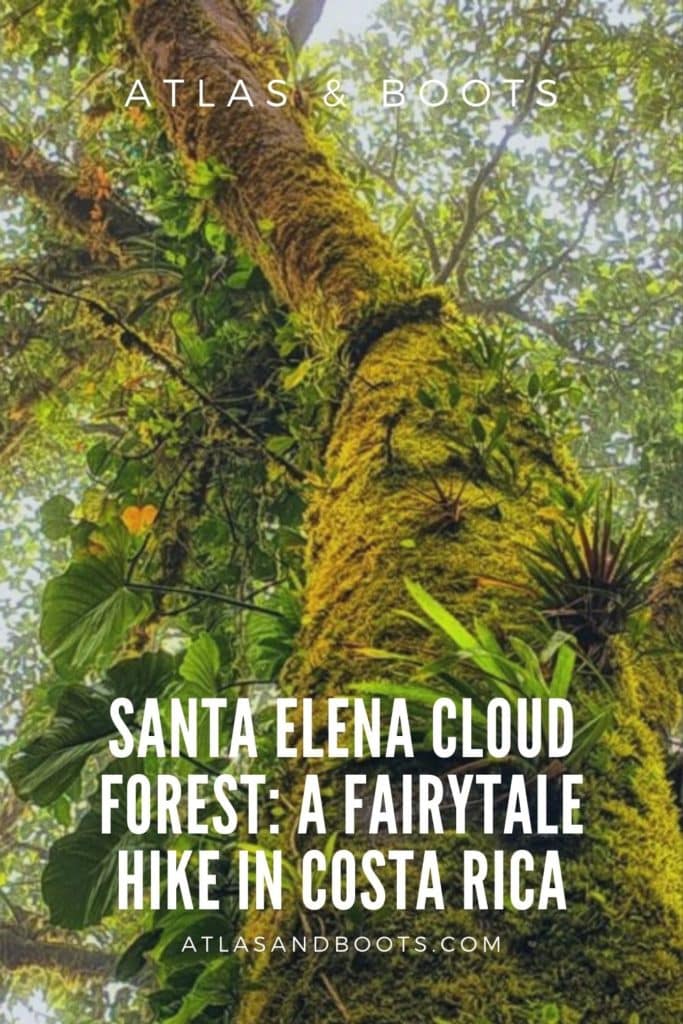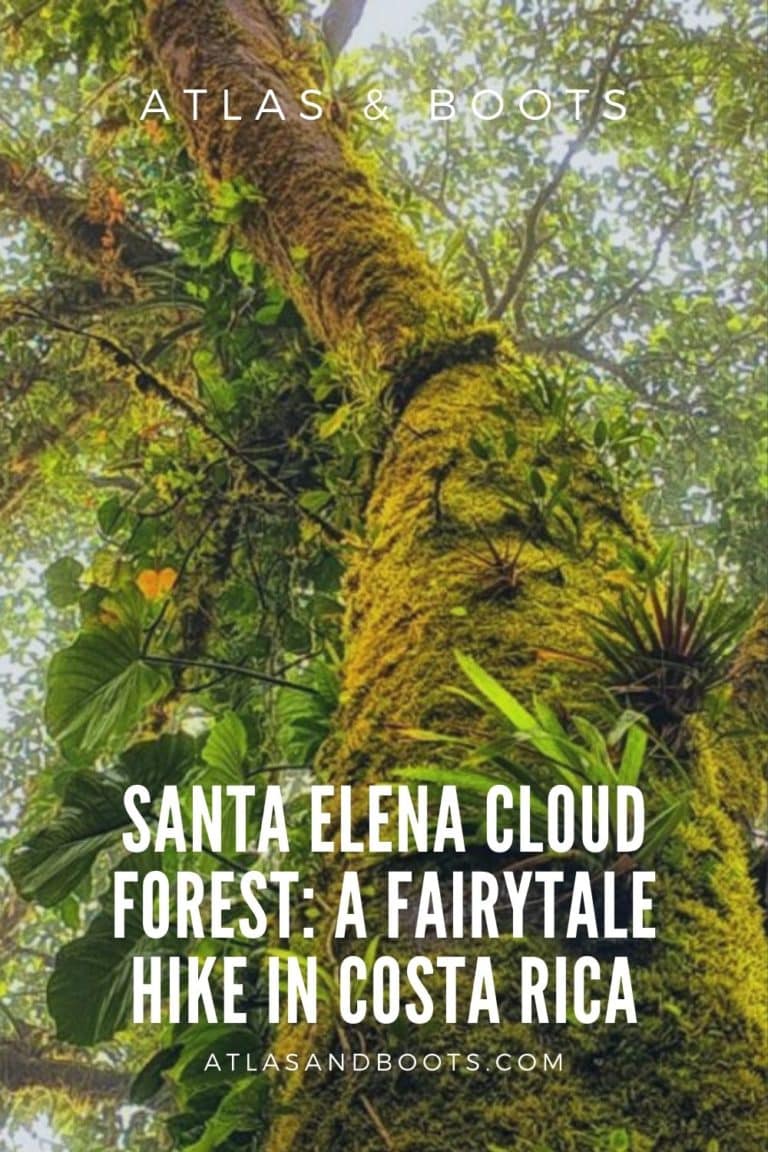 ---
Disclosure: We travelled to Costa Rica with support from National Geographic Expeditions. All publications say this, but we really don't guarantee positive coverage. We say what we think – good and bad – so you can make informed decisions with honest advice.
Lead image: Atlas & Boots
Autor: Kia
Fuente de contenido