Adventurous Kate contains affiliate links. If you make a purchase through these links, I will earn a commission at no extra cost to you. Thanks!
Of all the wonderful places to visit in Cuba, the city of Havana tops most travelers' lists. And while old Havana is a spectacular place, where else should you go in Cuba? Are there other good cities, or beaches, or nature spots?
I'm glad you asked! Cuba is one of the most interesting of the Caribbean islands, and there are so many cool places to visit in this island nation. Cuba is like nowhere else in the world, and there's a surprising amount of diversity in the island.
Here you can make your way from colonial cities like Trinidad and Cienfuegos to gorgeous beaches like Playa Maria la Gorda and Playa Giron, as well as natural wonderlands like El Nicho and Viñales Valley.
I asked my travel blogging colleagues to share their favorite spots, and WOW. You are going to love them.
Also, if you're American and thinking about visiting Cuba, YOU CAN! I did as an American in early 2020, and plenty of Americans visit on a regular basis. I wrote a complete guide on how to visit Cuba as an American and what you need to know before you go.
This post was last updated in April 2022.
Map of Places to Visit in Cuba
What are the top destinations to visit in Cuba?
The capital of Havana, the outdoorsy paradise of Viñales, and the colonial city of Trinidad are the top destinations in Cuba and very popular with tourists.
Where are the most beautiful beaches in Cuba?
Varadero is a popular Cuba beach resort destination with gorgeous beaches. Playa Giron and Playa Larga are other great beach options.
What are the best off-the-beaten-path destinations in Cuba?
If you want to visit places that many other tourists don't, check out the fascinating town of Sancti Spiritus and the island of Cayo Levisa.
What's the easiest way to travel around Cuba?
You will likely start your trip in Havana. From there, you can travel around via the Viazul bus line or take shared taxis (colectivos), or more expensive private taxis, depending on your location.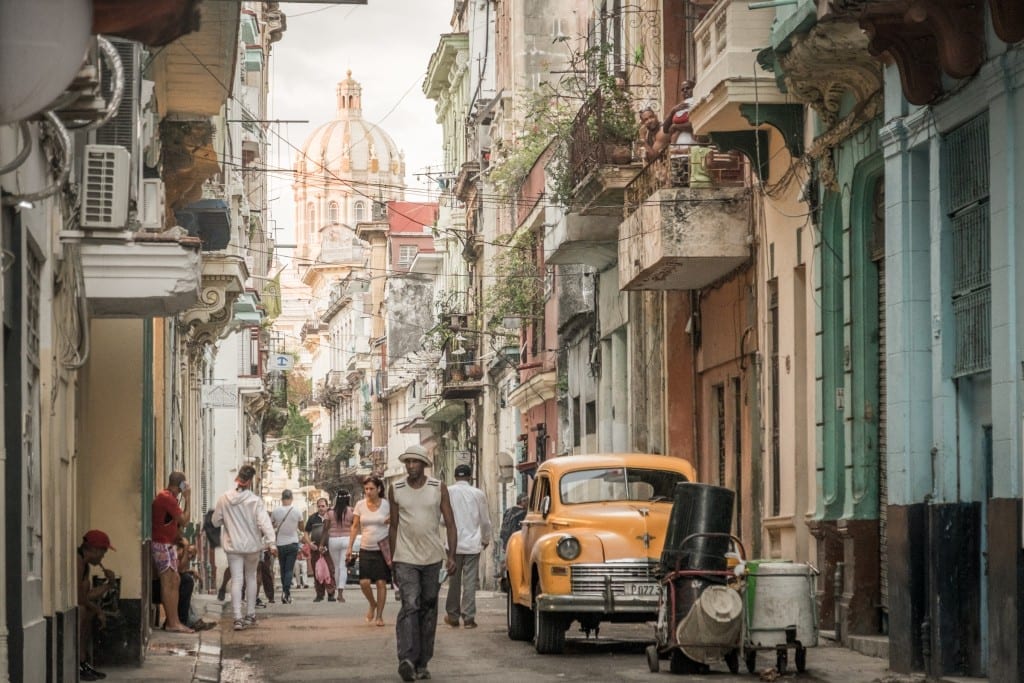 Havana
Submitted by Anne Betts of Packing Light Travel
Havana boasts a rich mixture of history, art, architecture, politics, culture, and food. One of the best ways to enjoy a pleasant introduction to these facets of Cuban life is through a food tour while feasting on churros or sipping a mojito.
In Old Havana, visit a couple of other memorable works of José Ramón Villa Soberón, including the one of Ernest Hemingway at El Floridita. The famous cocktail bar is credited with introducing the world to the frozen daiquiri in the 1930s, a favourite drink of the author. Ordering a daiquiri isn't mandatory, but it's desirable.
Best things to do in Havana: Take a tour of Havana landmarks in one of the vintage cars. A popular stop is Parque John Lennon in Vedado, where tourists cozy up to a bronze statue of the famous musician relaxing on an ornate park bench. Created by José Ramón Villa Soberón, the sculpture warrants its own security guard to safeguard the replica of the circular-rimmed glasses that were a recognizable signature of Lennon's period of political activism.
How to get to Havana: Havana is the main hub of Cuba, and all flights and travel routes lead through Havana.
Where to stay in Havana: The best place to stay in Havana is at a casa particular, or guesthouse, where hosts may or may not live on the premises. It's an opportunity to forge meaningful connections with Cuban residents. Enjoy home-cooked meals, receive recommendations on things to do and help with transportation and bookings at casa particulars in other regions.
In Havana, the Vedado neighbourhood is a good choice. Compared to Old Havana and the city center, there's less traffic and more green spaces that translate into cleaner air. The neighbourhood is dotted with old mansions oozing loads of character, and services such as supermarkets, money-changing centres, and Wi-Fi zones.
Visit a restaurant in Vedado, and chances are it's an establishment serving Cuban specialties and is one frequented by locals.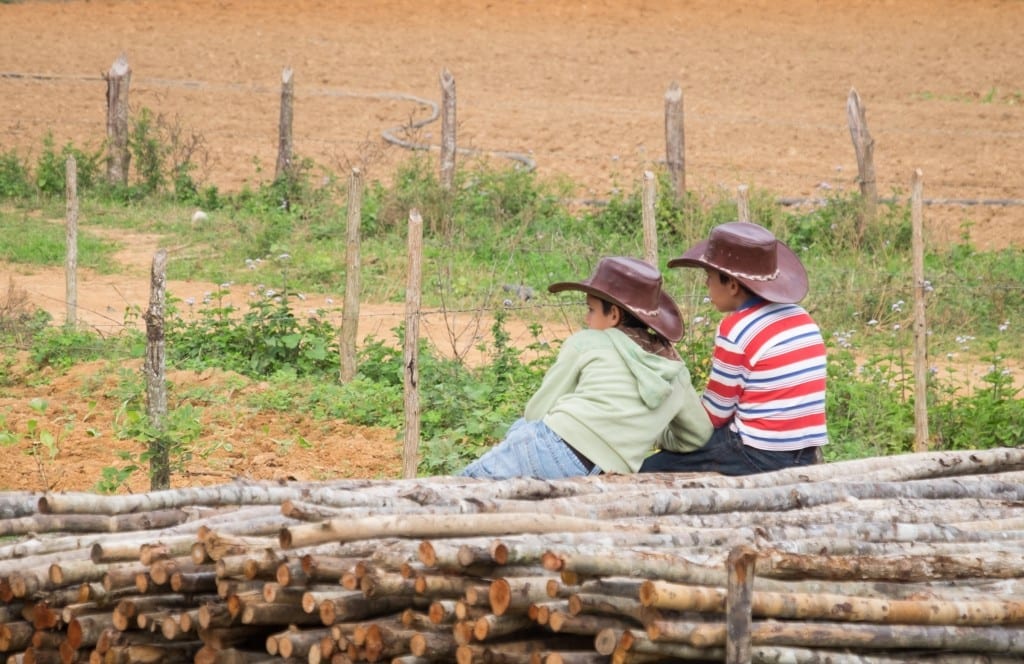 Viñales
Submitted by Bella from Passport & Pixels
Viñales is a pretty, colourful town in the Pinar del Rio region in the west of Cuba, surrounded by the Sierra de los Organos mountains and the lush green farmland of the Viñales Valley. Its main attractions are all outdoors — hiking, cycling, horseback riding or even rock climbing in the steep-sided limestone hills — just pick your favorite outdoor adventure!
Best things to do in Viñales: One of the most popular things to do in Viñales is to take a horseback riding tour of the valley. These usually last about 3-5 hours and are a great way to enjoy the region's stunning scenery of rolling hills studded with palm trees.
But if horses aren't your thing, you might prefer to do a day hike to visit the tobacco farms for which Viñales is famous. Here you can meet local farmers and learn about how they produce Cuba's most iconic export — cigars — and even get to try one yourself.
How to get to Viñales: Viñales is about a 2.5-hour drive from Havana, and the easiest way to get there is either by bus or private taxi. The best way to do this is to first take a taxi to the central coach and taxi station, and then haggle with the drivers there. You'll get a much better price than if you try to book through your hotel, and you might even get to ride in one of Cuba's gorgeous classic cars.
Another option is to join a shared taxi (colectivo) from Havana.
Where to stay in Viñales: The best place to stay while in Viñales is in one of the private homestays known as casas particulares. These give you a much more authentic (and often nicer) experience of Cuba than staying in a hotel. Just turn up and look for the signs on people's front doors or book through Airbnb.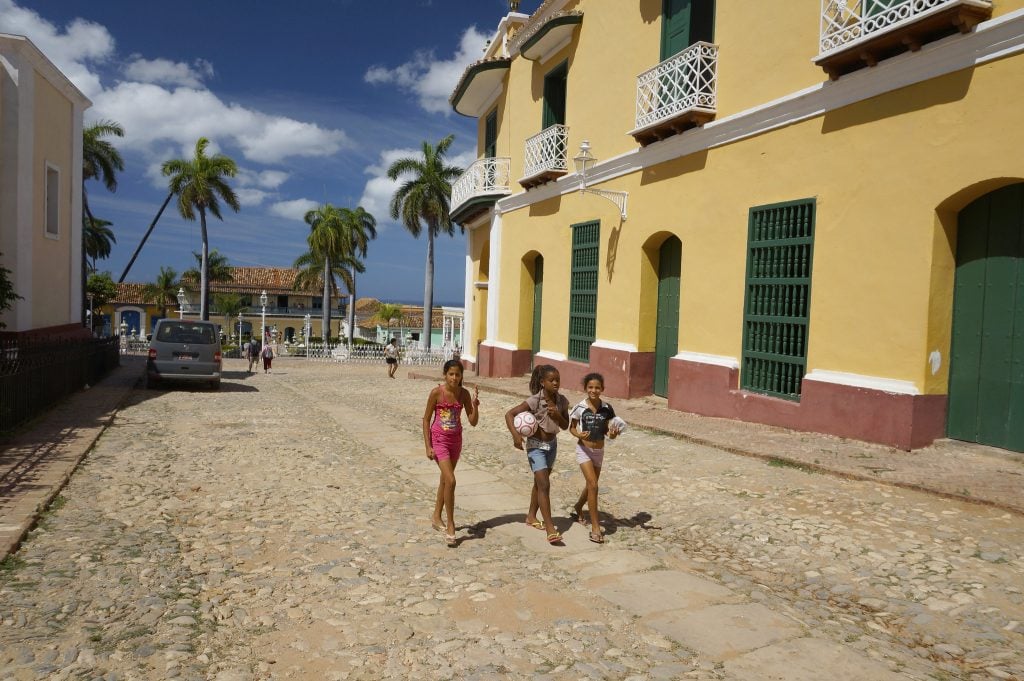 Trinidad
Submitted by Trijit Mallick from DogTravel Buff
With bright-colored buildings, pastel houses, and cobblestone streets, Trinidad is one of the best-preserved colonial towns in Cuba. It is a small town but packed with history, beautiful architecture, scenic beauty, and delicious local cuisines.
After a few hours in Trinidad, you'll soon see why it's one of the best places to visit in Cuba!
Best things to do in Trinidad: Plaza Mayor is the best place to start exploring the city. It is the main square where the Church of the Holy Trinity is located. The stunning pale yellow-colored church is a great spot for photography. Make sure to visit Brunet Palace, a large yellow building consisting of two floors. You will also find some other historical buildings and restaurants in this area. Sala Class is very popular in Trinidad. You can go for a group lesson for a unique experience.
If you are a beach person, Playa Ancon is a must-visit place for you. You can rent a bike or take a public bus that takes around 30 minutes to reach Playa Ancon. Enjoy the beautiful combination of blue waters, white sand beach, and palm trees.
There is no shortage of bars and restaurants in Trinidad. Restaurante San José is a solid option for people looking to taste authentic Cuban cuisine. The canchanchara is the original signature cocktail of Cuba and it's very popular in this region.
How to get to Trinidad: Bus service is available from all major cities (like Havana, Viñales, and Varadero) to Trinidad and is the cheapest way to get to Trinidad. If budget is less of a concern, hire a shared or private taxi (colectivo) or rent a car for a more flexible journey. It takes around four hours to reach Trinidad from Havana by road.
Where to stay in Trinidad: You can stay at casas particulares which are basically private homestays like B&B. These private B&Bs offer air-conditioning and hot water at a very reasonable price.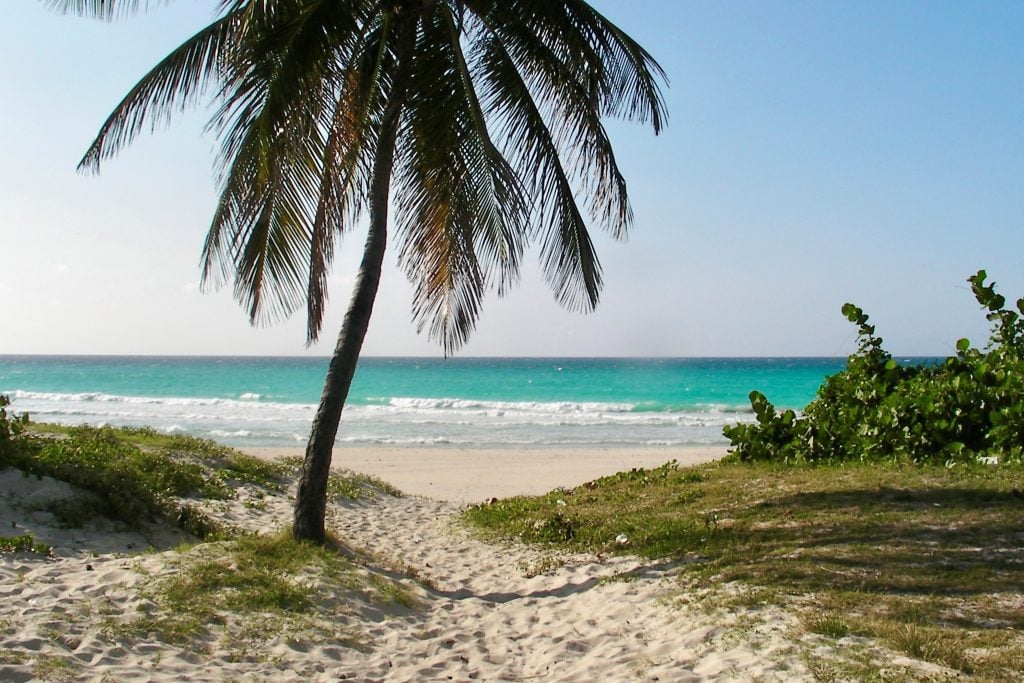 Varadero
Submitted by Martha from May Cause Wanderlust
Cuba is teeming with culture, but it also has wonderful natural beauty and some stunning beaches — and the most spectacular beach is at Varadero, a peninsula in the north of Cuba.
Varadero beach is 20 km of fine white sand, lapped by bright turquoise water and lined by lush green coconut trees. It really is special. By far the best thing to do here is to relax in the warmth of the Caribbean sun, letting the sound of the waves soothe you as you sip on fresh coconut milk.
Best things to do in Varadero: If you like to be active, there are things to do in Varadero like scuba diving, kayaking, fishing and golf. There's also an ecological park with some ancient cave drawings.
You can even visit the former homes of the American millionaires and gangsters, who once made Varadero their playground, before the revolution. Al Capone's old house is now a restaurant!
How to get to Varadero: Varadero has its own international airport, so many people fly straight in. If you're driving from Havana, Varadero is about a 2.5-hour drive east of there, along the Via Blanca.
Where to stay in Varadero: Varadero has been one of Cuba's major tourist resort areas since the 1990s, and there are plenty of 4-star and 5-star hotels, mainly in the middle and eastern end of the peninsula, including several Iberostar hotels. 
However, if you prefer to travel independently and/or you're on a budget, there are plenty of lower-cost guesthouses on the western end of the peninsula.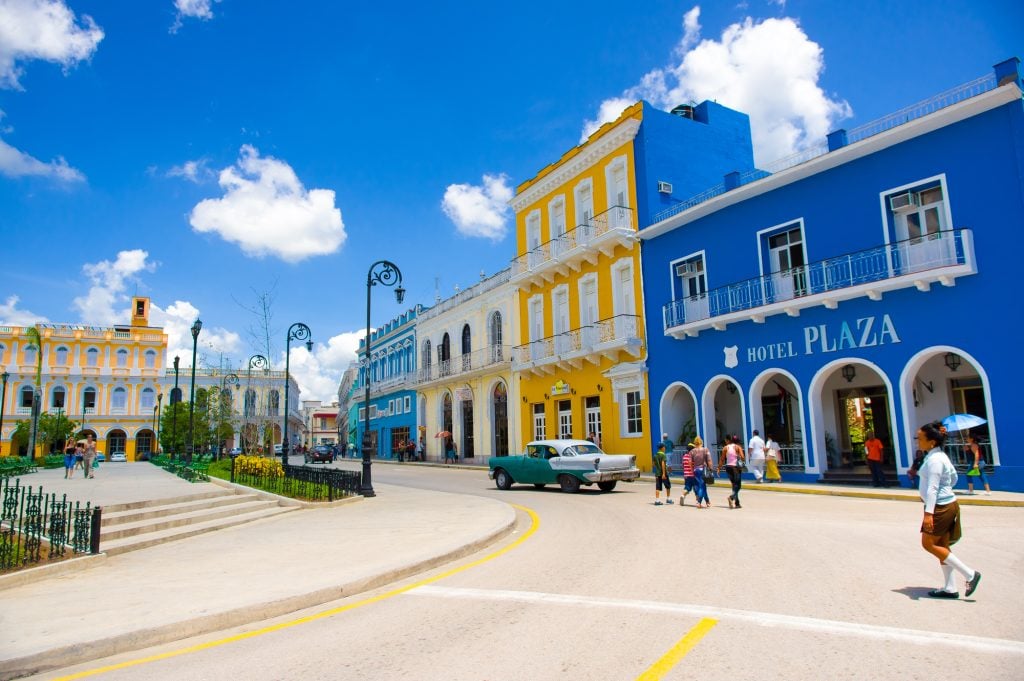 Sancti Spiritus
Submitted by Sarah Carter from Cuba's Best
One of Cuba's oldest cities, Sancti Spiritus is usually bypassed in favor of the more touristy Trinidad, but this lovely city is great for visiting if you'd like some time off the tourist trail. Although it's not so far off the beaten track that you can't easily get here on the Viazul Bus (which is your best option for transport). 
There are colonial buildings, lovely squares, a medieval bridge that wouldn't look out of place in rural England, and some fabulous spots to just chill out.
Puente Yayabo, the bridge in question is worth the walk and is best viewed from the Taberna Yayabo while clutching a refreshing drink. To get there, walk down Calle Llano the most atmospheric street in Sancti Spiritus. You'll find the center of life in Sancti Spiritus in Plaza Serafin Sánchez where people-watching is the main thing to do.  
Best things to do in Sancti Spiritus: For something unique, go to the Casa de La Guayabera. The Guayabera is a style of shirt, with a collar and pockets, worn primarily by farmers, but made popular by Fidel Castro.
Cubans claim that the shirt was invented here and so, the free museum displays a collection of the shirts previously worn by the famous people and you'll get to see local ladies making more shirts too. Sancti Spiritus has the look and feel of Trinidad without the jiniteros. Come here for a little slice of regular Cuban life!
How to get to Sancti Spiritus: Sancti Spiritus can easily be reached on the Viazul Bus.
Where to stay in Sancti Spiritus: Stay at the Real Colonial Hostal for a great location close to the main square and super friendly staff.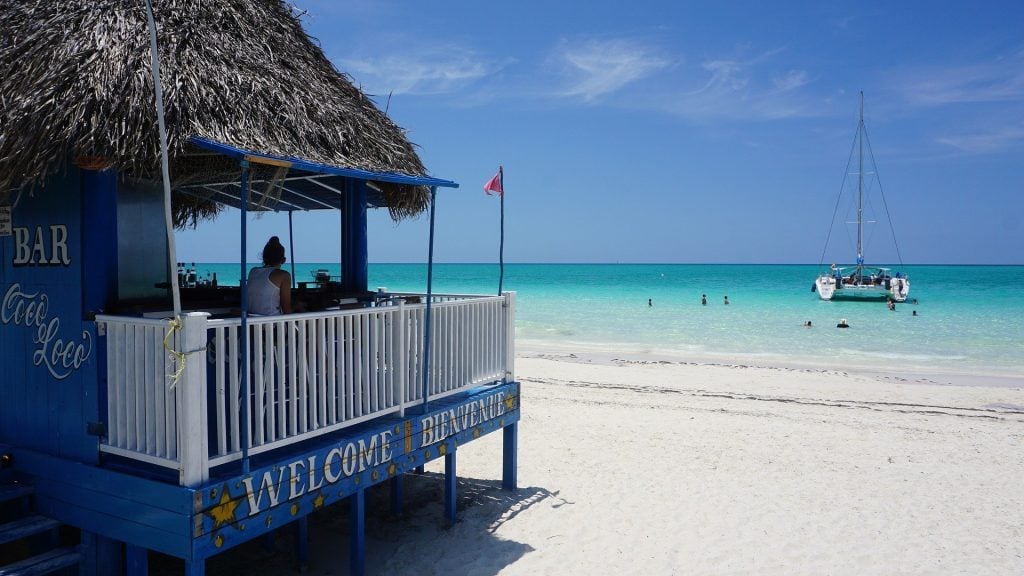 Cayo Coco
Submitted by Antoine and Marielle of Offbeat Escapades
Cayo Coco is one of Cuba's most beautiful places, as well as one of the country's more remote islands. Featuring turquoise waters and fine sands, it's no wonder why Cayo Coco has starred in many movies and novels such as Hemingway's Islands in the Stream and The Old Man and the Sea.
It is also a great place to go if you're looking for a unique destination in Cuba that feels offbeat, isolated, and laidback.
Best things to do in Cayo Coco: Given Cayo Coco's idyllic waters and landscapes, beaches are the main attraction and best thing to do on the island. The most well-known beach in Cayo Coco is Playa Los Flamencos. This stellar beach is over 5 kilometers long, facing the Atlantic Sea, and features pristine white sand.
If you're looking for a quieter beach, you can also check out Playa Prohibida which is more suitable for hikers or those who want a more peaceful yet adventurous nature experience. Finally, Cayo Coco is also well-known for bird-watching activities.
How to get to Cayo Coco: Cayo Coco is connected to the mainland by a bridge so to get to the island, you can either drive, or if you prefer a more convenient option, you can arrive by airplane from one of the major airport hubs in the country.
Where to Stay in Cayo Coco: Once you arrive, you can stay in one of the island's many luxurious resorts and hotels such as Melia Cayo Coco Hotel and Memories Caribe Beach Resort. These hotels offer a relaxing atmosphere with beachfront views.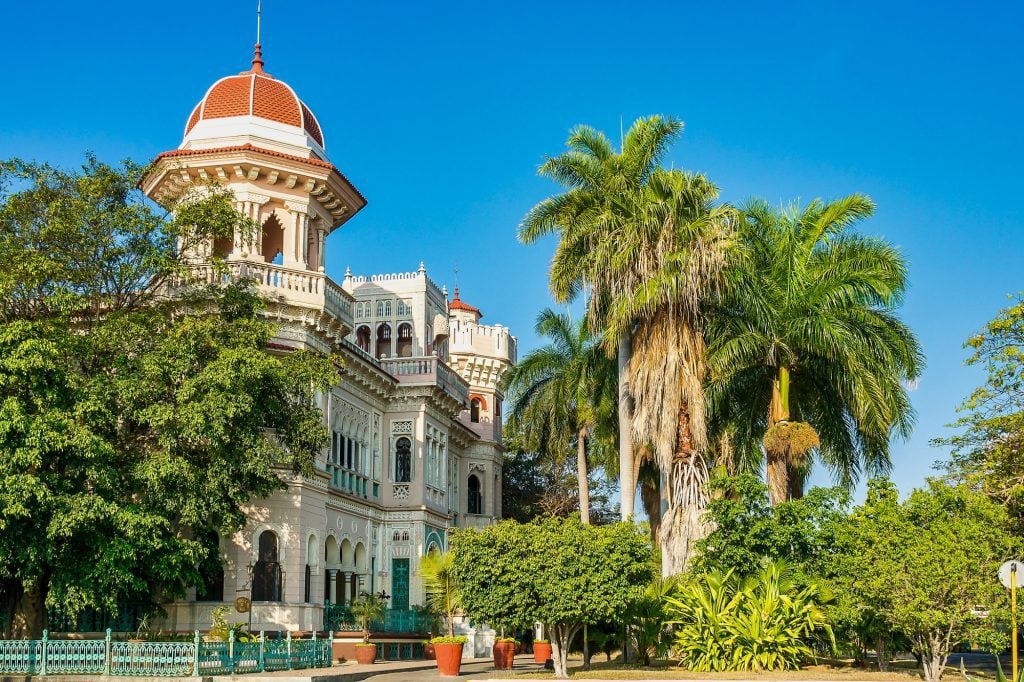 Cienfuegos
Submitted by Claire from Tales of a Backpacker
Cienfuegos itself is much like other Cuban cities, with colonial architecture and an attractive main square. In the evening, stroll down to Punta Gorda and enjoy the views of the sunset from the Malecón, or even better, from the terrace of the Palacio de Valle restaurant for 360-degree views.
Best things to do in Cienfuegos: You can visit El Castillo, a small fortress built to defend the city from pirates, but what really makes Cienfuegos worth adding to your Cuba itinerary is the wealth of things to do outside the city. 
Laguna Guanaroca is a nature reserve where you can take a boat trip out to the lake to watch flamingos – a rare time to enjoy peace and tranquillity in Cuba!  There is also a güira orchard here, a fruit that is used to make maracas, as well as other species of birds and trees to admire. 
The beautiful waterfalls at El Nicho are another must-visit, an hour and 15-minute taxi ride away from the centre of Cienfuegos.  Here you will find a series of natural pools and waterfalls for swimming and bathing – even better if you have a bottle of Havana Club chilling in the cool water.
How to get to Cienfuegos: Cienfuegos is on the road to Trinidad from Havana, about a 90-minute drive from Trinidad.  There are buses that pass through Cienfuegos from Havana and Trinidad, or you can hire a collectivo taxi from Trinidad which can work out cheaper than the bus if you club together with other travelers.
Where to stay in Cienfuegos: Stay at one of the casas particulares in Cienfuegos, such as Casa Vista al Mar, which has a swimming pool and a seafront terrace. Be sure to eat at least one meal at Doña Nora, an excellent restaurant serving great value local specialities like ropa vieja.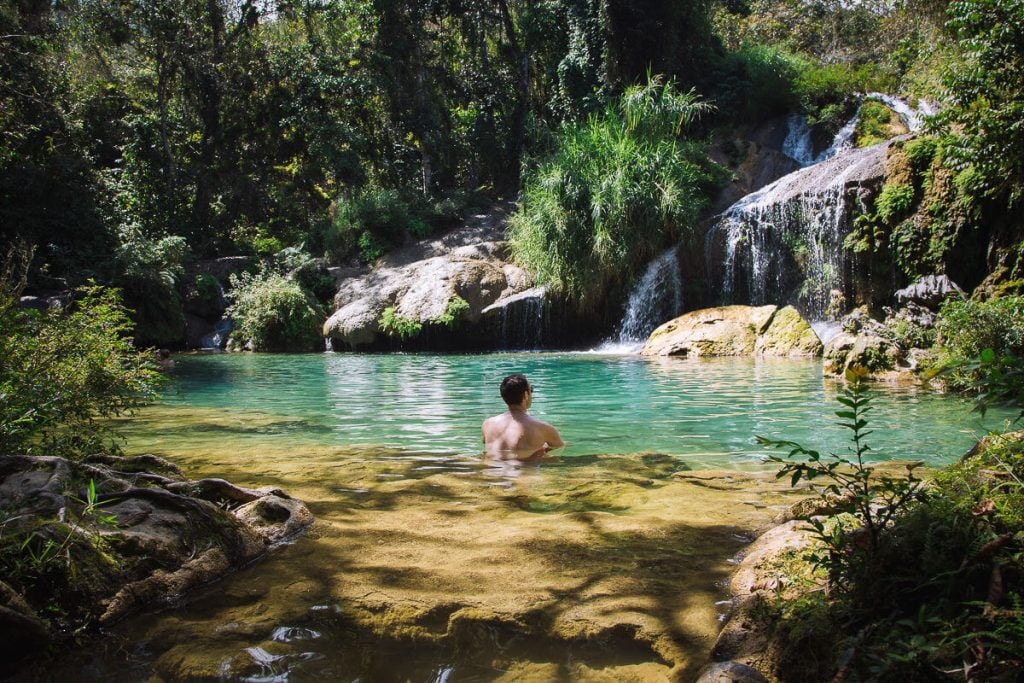 El Nicho 
Submitted by Paul Healey from Anywhere We Roam
Topes de Collantes is a nature reserve stretching across the Escambray Mountains in the center of Cuba, close to Cienfuegos. The reserve is made up of 5 smaller parks and one of the most impressive is Parque El Nicho. Here palm trees clear intermittently to reveal canyon views and waterfalls drop into crystal clear natural swimming pools.
It's a beautiful place to visit in Cuba to unwind in nature and enjoy scenic wild swimming.
Best things to do in El Nicho: A short hiking trail (1.5 kilometers) called El Reino de los Aguas includes the most scenic sections of El Nicho, including several waterfalls and lookout points. Surrounded by palm trees and framed by large rocks, this natural swimming spot at the base of the main waterfall is the perfect place to unwind after exploring the park.
There is a small fee to enter, however, at press time they are currently only accepting euros as payment. A tour guide is not necessary to visit the park, and you can easily stroll around on your own.
How to get to El Nicho: A popular way to get to El Nicho is to take a colectivo from Cienfuegos on the way through to Trinidad. The driver will look after your luggage in the car and wait for around two hours while you explore the park. Your host or hotel in Cienfuegos will be able to arrange transportation.
Where to stay in El Nicho: It's best to stay in the nearby city of Cienfuegos and use it as a base for visiting El Nicho.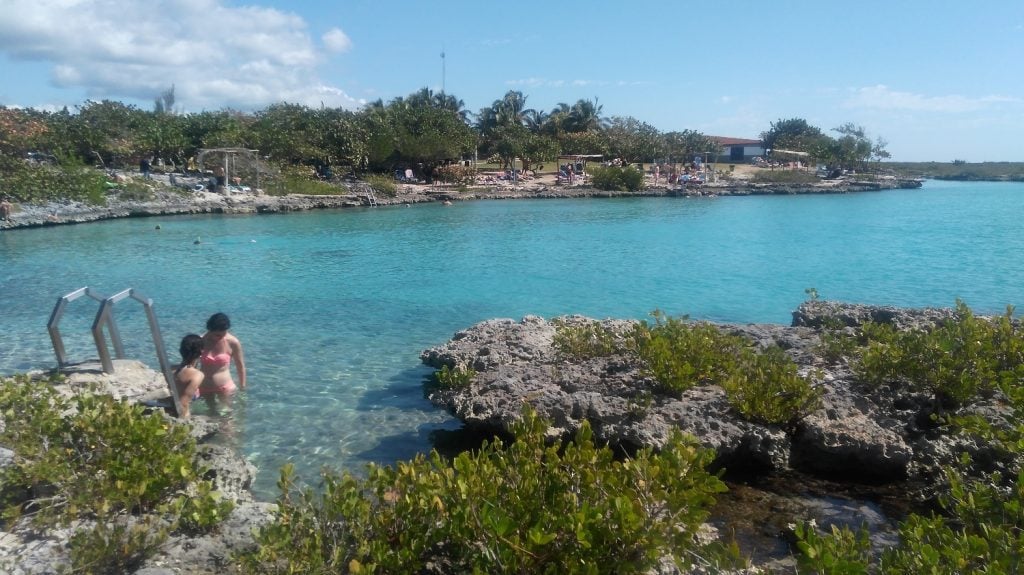 Playa Giron
Submitted by Raluca of Travel With A Spin
Playa Giron lies in the Bay of Pigs, around three hours away from Havana or Varadero by Viazul or a shared taxi. The region is pretty remote by Cuban standards.
But if you love white sand and clear turquoise waters with few tourists and no hotels, Playa Giron and Playa de los Cocos are perfect options for sunbathing and a quick swim.
Best things to do in Playa Giron: Besides sun and water, here one can enjoy snorkeling among fish and coral reefs. The best places to do so are Caleta Buena, Cueva dos Peces and Punta Perdiz.
While there's a bus connecting these beaches, a popular option is to rent a bike and ride to one of them. The road is mostly flat and there aren't many cars, making it an easy ride. Besides, the landscape is nice and you can stop wherever you want to admire it, talk to the fishermen or take some nice photos.
At Museo Girón you can learn everything about the historical conflict between Castro and the United States that led to the famous embargo. A little farther, Zapata Swamp is a tentative UNESCO World Heritage Site mostly unknown to foreigners. This incredible place boasts diverse landscapes, including a lagoon, Fidel's crocodile farm, and underwater shipwrecks. 
How to get to Playa Giron: Playa Giron can be accessed via the Viazul bus or a shared taxi. It's located about a three-hour drive from Havana and Varadero.
Where to stay in Playa Giron: Playa Giron is a small village and although there's a hotel, this is a great place for a more authentic experience. Most of the locals rent their spare rooms to tourists.
A great option is Hostal Sur Caribe, close to the center of the village. The owner is knowledgeable, prepares delicious breakfasts and can help guests rent bicycles.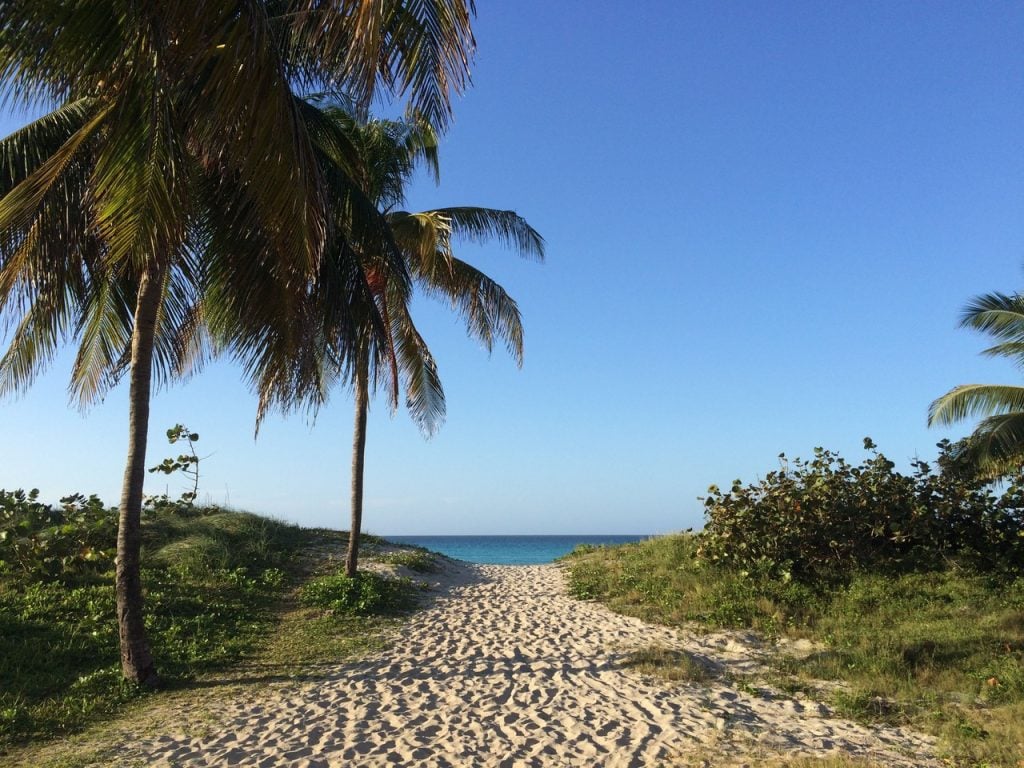 Baracoa
Submitted by Carley from Home to Havana
Located on the eastern end of Cuba, Baracoa is one of Cuba's oldest and most historic cities. A perfect combination of history, culture, and natural beauty, this small town is a great addition to any Cuba itinerary.
In addition to having a charming historic center — one of Cuba's most beautiful and laidback — Baracoa also has a number of beautiful white sand beaches to enjoy. Playa Maguana, just a 30-minute drive outside of Baracoa, is also a local favorite for its unspoiled beach and white sand.
Best things to do in Baracoa: If you're a nature lover and looking to appreciate Cuba's natural beauty beyond the beaches head to El Yunque to discover some of the best hiking in Cuba.
El Yunque — or "the anvil" in Spanish because of its distinct flat top shape — is one of the most unique mountains in the Caribbean, and was detailed in Christopher Columbus's journals about his arrival in Cuba. Here you'll find lush tropical forests and waterfalls, perfect for swimming in after the three-hour hike to the mountaintop.
How to get to Baracoa: Baracoa was once only accessible by sea until the creation of a highway after the Cuban Revolution in 1959, but today Baracoa is easily accessible via a two-hour drive from nearby Santiago de Cuba. You can also find direct flights from Havana into the small airport in Baracoa. 
Where to stay in Baracoa: Stay at one of the many casas particulares for the best, most local experience at every price point.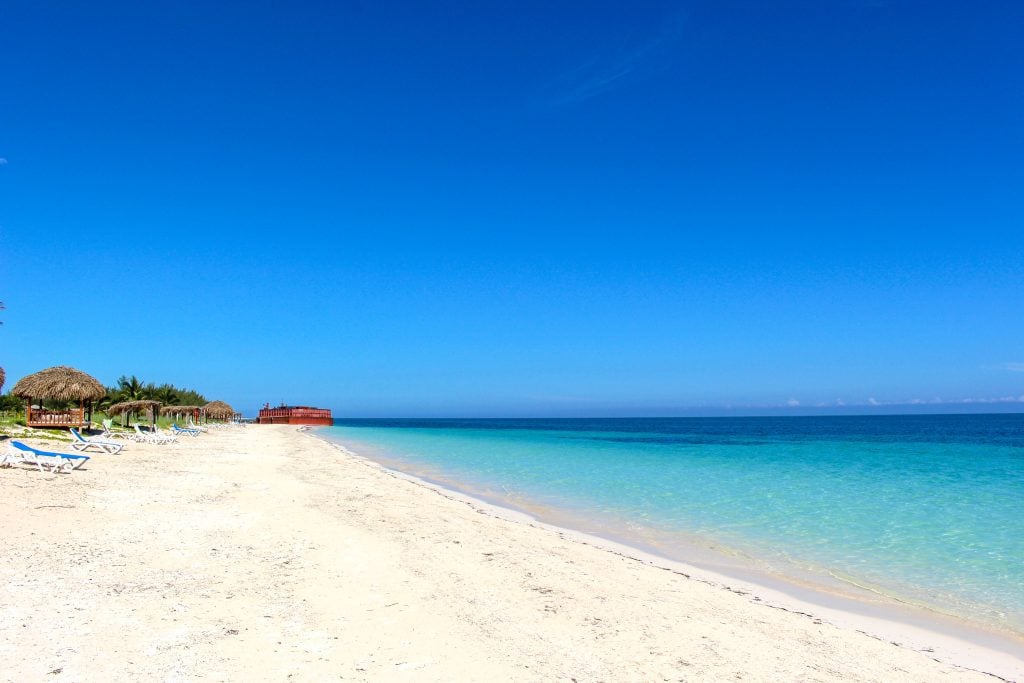 Cayo Levisa
Submitted by Alex Tiffany of Just Go Exploring
If you're looking for a slice of paradise, minus the other tourists, be sure to include Cayo Levisa in your Cuba itinerary.
This beautiful little cay off the coast of Pinar del Rio province in western Cuba is a picture-perfect Caribbean island, straight out of a postcard.  Most of the north shore is one long beach, with soft white sand and perfectly clear, clean turquoise water. On the south side you'll find thick mangrove swamp teeming with birds and marine life.
The best thing about Cayo Levisa is how undeveloped it is. There is only one (small) hotel on the island, offering a few simple bungalow-style rooms. Other than that, the island is mostly natural and untouched.  
Best things to do in Cayo Levisa: You can walk the length of Cayo Levisa and see very few people. Once you get away from the hotel, you basically have the whole place to yourself. Swim in the sea, sip a coconut in the shade, or just laze the day away in a hammock.  Enjoy your own (almost) private island.
Several excellent diving spots are accessible from the north shore, with amazing visibility and loads of tropical fish and coral reefs. You can arrange diving trips from the hotel reception. Alternatively, the snorkeling is also pretty good just off the beach.
How to get to Cayo Levisa: To get to Cayo Levisa, you need to take a ferry from the village of Palma Rubia. The ferry runs twice a day, going out to the island at 10:00 AM and 6:00 PM, returning visitors to the mainland at 9:00 AM and 5:00 PM.  
Palma Rubia itself is an easy 45-minute drive from Viñales. If you don't have your own transport, either organize a tour from Viñales or take a taxi (but be sure to arrange a return pickup as you might struggle to flag a cab in Palma Rubia – there's not much there).
Most people visit the island as part of a day trip from Viñales.  However, if you have time, I recommend you stay here for at least a couple of nights.  Cayo Levisa is even more magical and unspoiled once the day-trippers have left.
Where to stay in Cayo Levisa: There is only one (small) hotel on the island, offering a few simple bungalow-style rooms.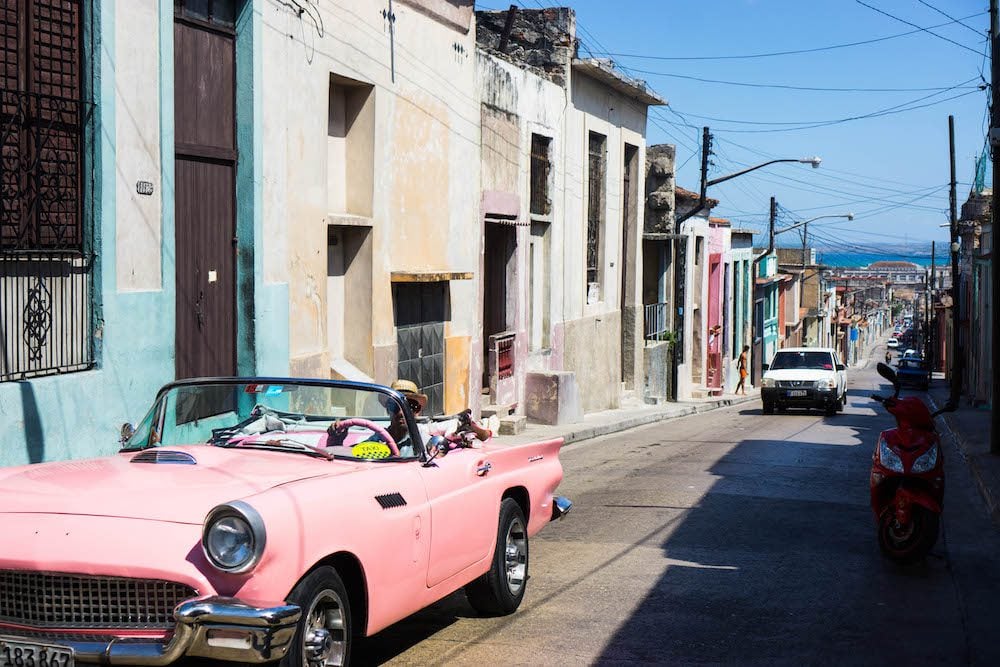 Matanzas
Contributed by Allison of Eternal Arrival
Matanzas is a cultural hub in Cuba, with lively streets and bustling plazas often bursting with live music. It's a wonderful place to visit if you want to travel a little off the beaten path when preparing for your Cuba trip.
Located just a 55-mile drive from Havana, Matanzas makes a great day trip or is a good stop along the route between Havana and the resort city of Varadero, with its stunning beaches.
Best things to do in Matanzas: Matanzas is also home to several museums, including the Junco Palace Museum (which focuses on regional history), the Museo de Artes de Matanzas, as well as the Museo Farmaceutico, a unique pharmacy museum. 
Be sure to check out the Castillo de San Severino, one of the largest fortresses in the Caribbean, which dates back to 1734. Don't miss the Museum of the Slave Route located inside, which tells the story of the enslaved Africans who built the fortress.
Check out the areas around Plaza de la Vigia and Plaza de la Libertad to see street life in Cuba at its finest!
How to get to Matanzas: As with most travel in Cuba, arranging a private taxi is typically the most straightforward way to get between destinations, though it's the most expensive. You can also take a taxi colectivo from Havana's Central Park, or the Viazul bus. Depending on your transit mode, it'll take between 1.5 and 2.5 hours between Havana and Matanzas.
Where to stay in Matanzas: As with most Cuban destinations, casa particulares are the way to go with accommodation. While I often relied on word-of-mouth referrals when choosing where to stay (Cubans network like no other!), you can also find cute accommodations on Airbnb, like this private room at Casa Manzaneda.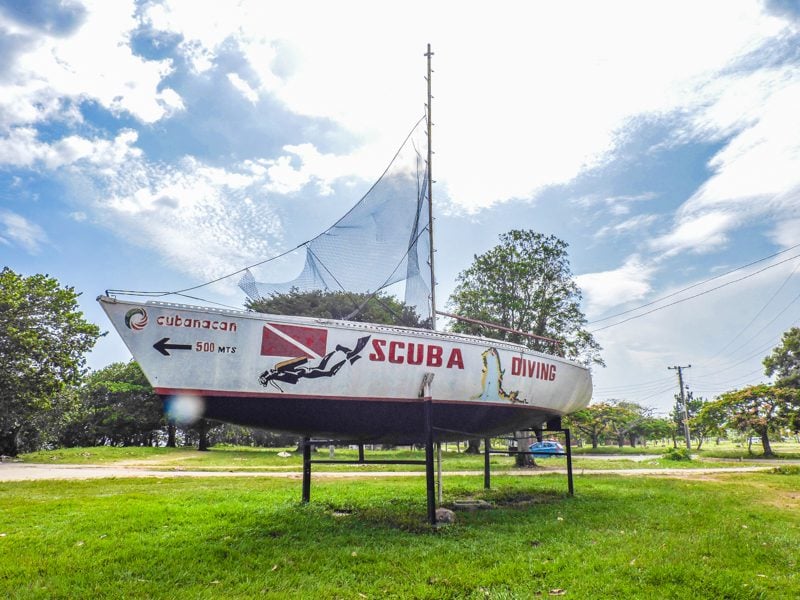 Playa Larga
Submitted by Gemma from Two Scots Abroad
Playa Larga in Cuba is a historically significant area located in the Bay of Pigs, known for the failed US invasion in 1961. Today, one of the best reasons to visit the Bay of Pigs in Cuba is to explore underwater via diving or snorkeling. 
Best things to do in Playa Larga: As with most activities in Cuba, you can organize your dive the day before, and sometimes this is the only option. Aim to find a casa around the small town of Caleton or book a resort at Playa Larga or Girón, then ask your host or taxi collectivo driver to set up a session with a local dive school such as The Octopus Club. 
A driver will pick you and the other divers up from casas and resorts and drop you off at the dive center where you will be kitted out with equipment. Next, you will hop back on the bus to the dive site, a quiet beach with stretches of calm waters.
After a quick introduction and dive instructions in Spanish with hand actions to translate, it is time to walk into the water. Yes, you physically walk into this dive site, which keeps costs down as there is no need for a boat. 
Under the water, you will see lots of colorful fish and reefs, a truly magical and very affordable diving experience. 
As always, if you don't want to dive, you can snorkel instead!
How to get to Playa Larga: To get to the Playa Larga area, you can attempt the Viazul bus, but not all drivers will stop. To secure transport, book a taxi collectivo from Havana, Viñales or Trinidad, which will be pricier but offers a guarantee. 
Where to stay in Playa Larga: For accommodation, consider a casa particular in Caleton or Playa Larga, which you can ask your taxi to find for you or book via Airbnb before you arrive.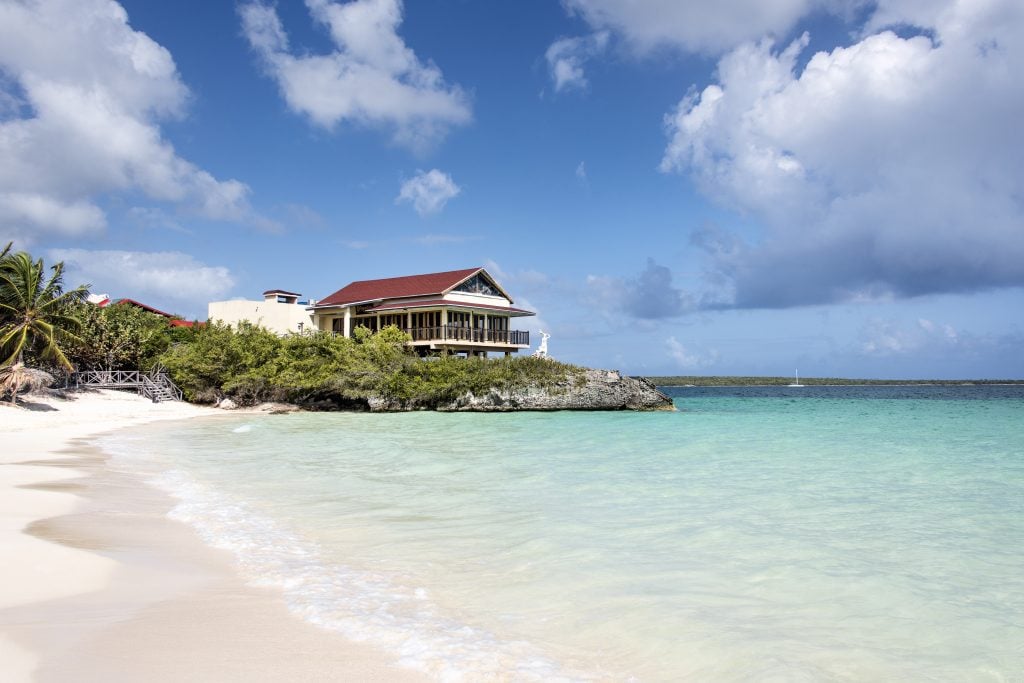 Playa Maria la Gorda
Submitted by Džangir Kolar from Dr Jam Travels
Playa Maria la Gorda is a beautiful Cuban beach located in the western province of Pinar del Rio on Guanahacabibes Peninsula on the far west point of the main island. When you get to this destination you will find yourself in a typical Caribbean paradise with palm trees, white sands, and turquoise clear water.
As this is a quintessential Cuban beach, Playa Maria la Gorda features activities like swimming, sunbathing, and partying with cheap rum drinks during the night.
Best things to do in Playa Maria la Gorda: The waters off Playa Maria la Gorda are full of marine life, so this place is perfect for snorkeling or diving. You can just swim off the coast or take a tour with the dive center. You can hire a guide and explore the area, maybe even see crocodiles or turtles nesting.
How to get to Playa Maria la Gorda: You will be arriving probably from the capital of the region Pinar del Rio in the east. With a car, it will take you around 2.5 hours. The bus will take an hour more. Coming from Viñales will take an extra half hour.
Where to stay in Playa Maria la Gorda: The only accommodation option here is Hotel Maria la Gorda.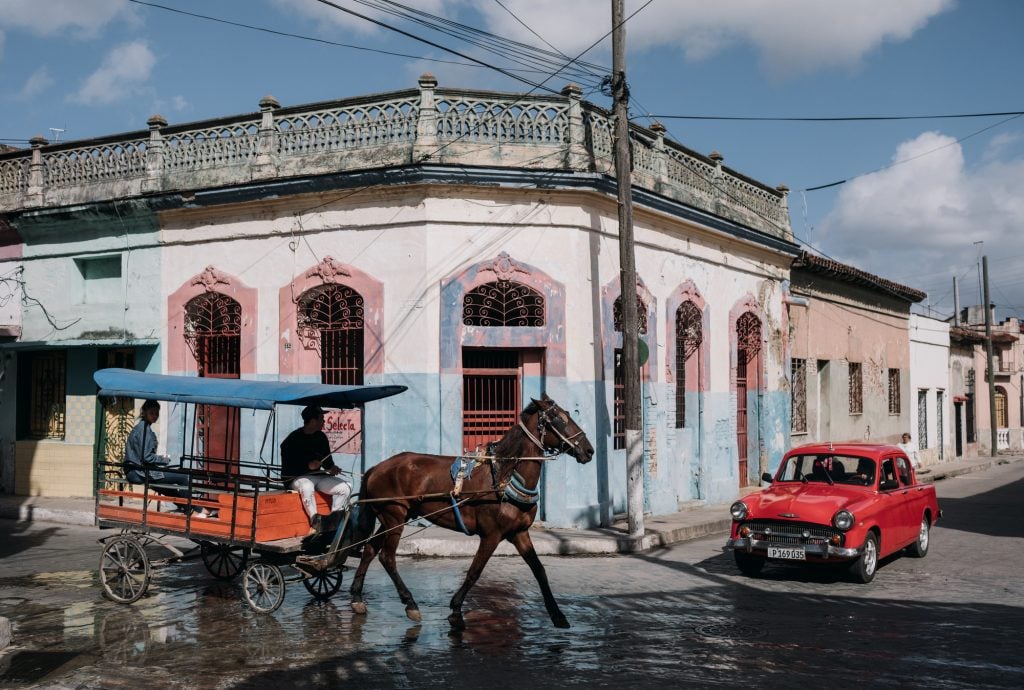 Santa Clara
Submitted by Dan from Layer Culture
When looking for the best places to visit in Cuba you are spoiled for choice — but one city that captivates many travelers is Santa Clara. Here there are two large monuments and a special museum commemorating Che Guevara, a must-see for people interested in Cuban history. 
Best things to do in Santa Clara: Whilst exploring Santa Clara you can learn all about Che Guevara via the Mausoleum, a gigantic marble-made monument that was originally put up in 1988. The landmark, which is open year-round also has a small museum open 8:30 AM until 12:30 PM, but be aware that visitors are prohibited from carrying any personal items inside.
Other popular things to do in Santa Clara include hiking up Loma del Caprio and visiting Teatro la Caridad, one of the last colonial theaters that remain in Cuba. You also have Leoncio Vidal Park, which is a fantastic spot to sit and enjoy the Cuban lifestyle in the evenings. It's not unusual to see locals dancing around here while enjoying rum cocktails.
How to get to Santa Clara: You can arrive to Santa Clara directly from Havana using the Viazul bus service which takes around 3-4 hours. 
Where to stay in Santa Clara: By booking a stay at Hostal Vista al Mejunje you'll feel right at home and the huge breakfast spread they put out in the mornings will leave your eyes wide open.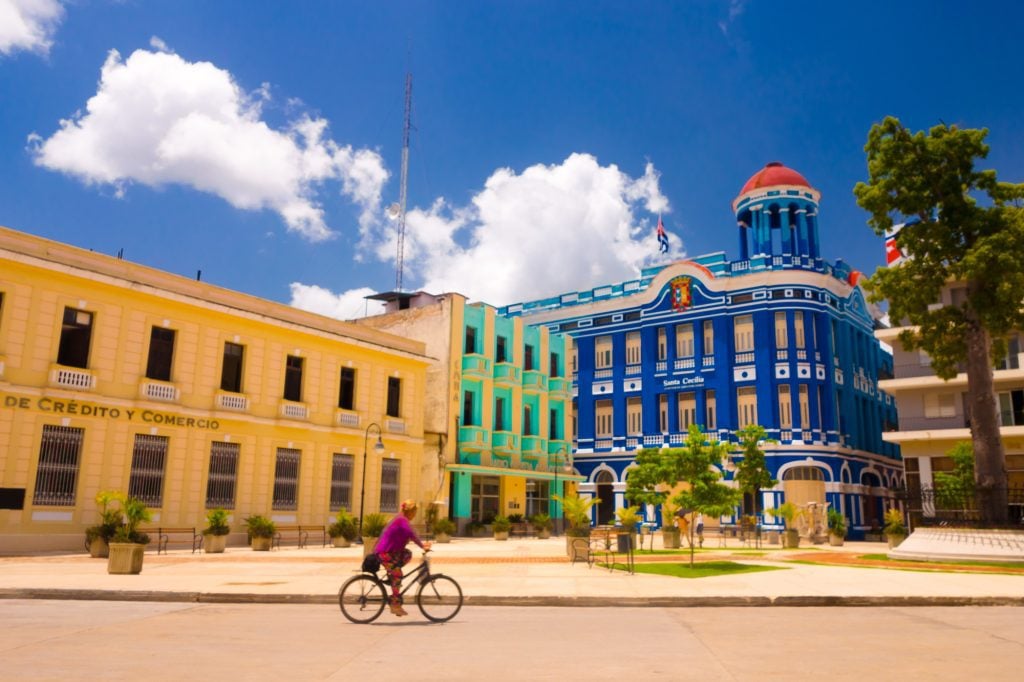 Camaguey
Submitted by Claudia Tavani from My Adventures Across The World
Lesser visited compared to many other places in Cuba, Camaguey can be puzzling for those who choose to visit. While it's somewhat less touristy compared to Havana or Trinidad, Cuba's third-largest city (located exactly at the center of the island) is actually packed with touts — locally known as jineteros — who will hardly leave a traveler alone.
That should not detract you from its beauty — in fact, the historic center of Camaguey is a UNESCO World Heritage Site. This was built in a medina style to keep pirates at bay. It means getting lost in Camaguey is almost a given; but on the other hand this will allow you to discover its many corners and hidden gems.
Best things to do in Camaguey: The city is packed with beautiful churches and squares. The ones you should not miss include the Sacred Heart of Jesus Cathedral, the 1748 church of Nuestra Señora de la Merced.
Parque Ignatio Agramonte is the prettiest square in town, so make sure not to miss that either — there's also a museum by the same name which has an interesting display of antique furniture and an exhibit of 19th and 20th century Cuban art.
How to get to Camaguey: You can get to Camagüey by Viazul bus from Havana and Santiago — it's the line that connects the two cities and goes on to Trinidad and Cienfuegos. The trip from Havana takes about 10 hours. It's 6.5 hours from Santiago and five hours from Trinidad.
Where to stay in Camaguey: The best place to stay in Camagüey is the Casa de Caridad, a casa particular in Oscar Primelles 310A between Bartolomé Masò and Padre Olallo. It's a large colonial house with antique furniture and a beautiful garden at the back.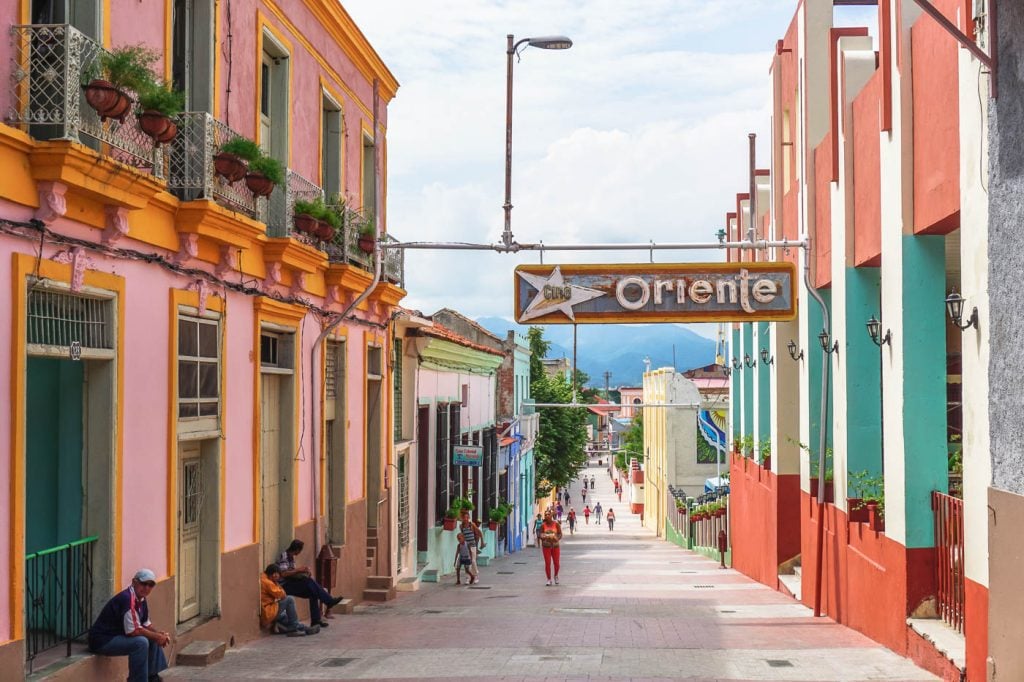 Santiago de Cuba
Submitted by Jordan from Hamburg and Beyond
The second-largest city in Cuba after Havana, Santiago de Cuba is bursting with bright colors and charming architecture. Santiago de Cuba played an important role in the Cuban Revolution, with the revolution beginning at the Moncada Barracks in the city in 1953 and ending with Fidel Castro declaring victory on the balcony of Santiago de Cuba's city hall in 1959.
Best things to do in Santiago de Cuba: Besides roaming the colorful streets of Santiago de Cuba, center yourself around Céspedes Park – the main square of the city.
Make sure to visit the Cathedral Basilica of Our Lady of the Assumption. First constructed in 1514, this is considered a minor basilica by the Holy See and became a national monument in 1958.
Less than a block away from this cathedral are two great places to get drinks: the porch area of Hotel Casa Granda and Casa de La Trova. The former offers a perfect people-watching location and is beautifully designed, while the latter offers a more authentic experience with live music.
How to get to Santiago de Cuba: It's easy to reach Santiago de Cuba via plane by flying into Antonio Maceo International Airport. As the city is on the opposite side of Cuba from Havana, driving to/from Santiago de Cuba is a bit more treacherous!  The city's airport has connections to Havana as well as other nearby islands and Paris, France. 
Where to stay in Santiago de Cuba: Hotel Casa Granda is also the ideal place to stay due to its proximity to everything in the city and high-class amenities. 
More on Cuba and the Caribbean:
Can Americans Travel to Cuba? Yes. Here's How.
Why Travel to Antigua and Barbuda
A Weekend in St. Croix, US Virgin Islands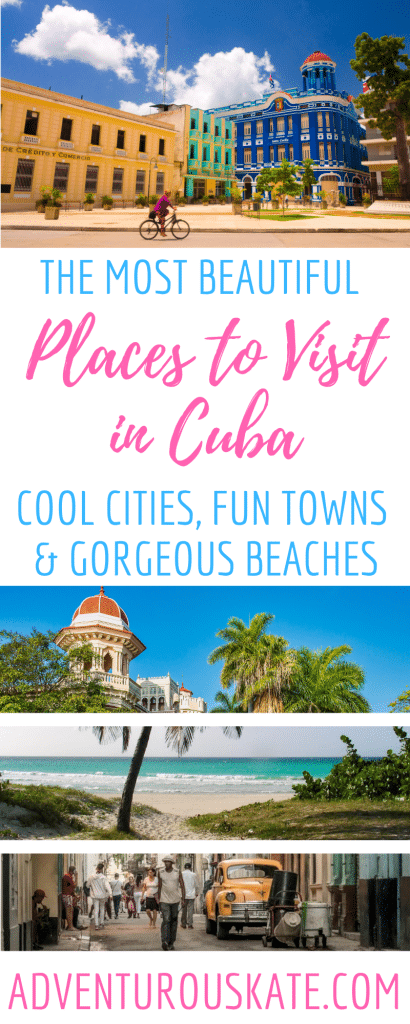 Have you been to Cuba? What's your favorite place? Share away!
Autor: Adventurous Kate
Fuente de contenido