Adventurous Kate contains affiliate links. If you make a purchase through these links, I will earn a commission at no extra cost to you. Thanks!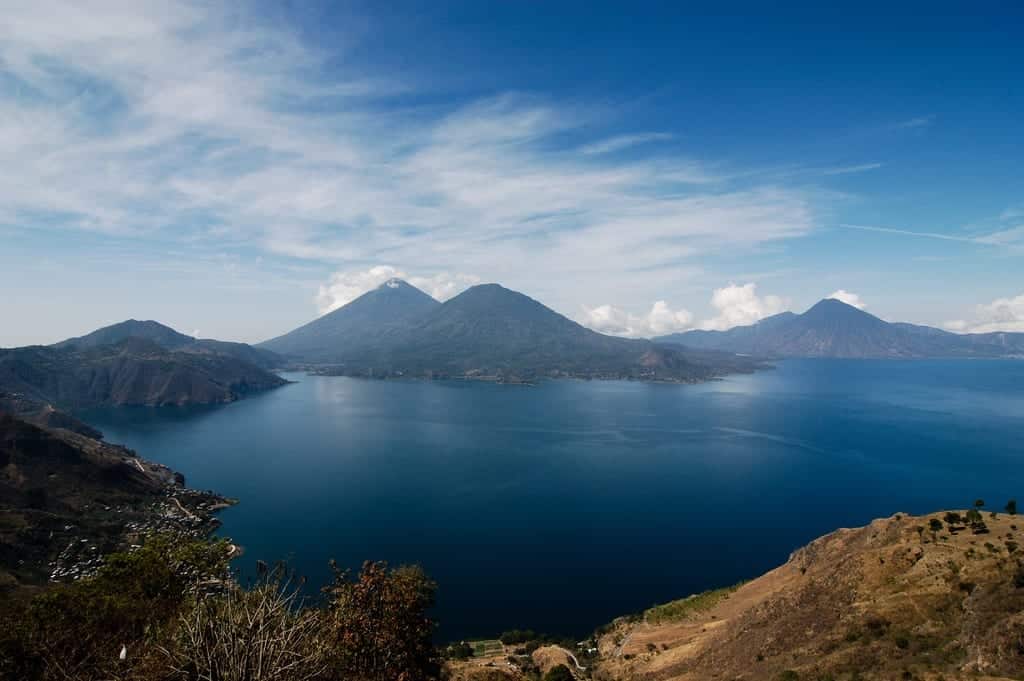 Image: alq666
"Kate, can I come traveling with you?"
It's one of the questions I get the most, and I'm happy to share that the time is finally now.
Leif from The Runaway Guide and I are running a tour to El Salvador and Guatemala this March!
Run Away to Central America With Us
The tour kicks off on March 5 with four days in El Tunco, El Salvador — a fun surf town on El Salvador's southwest coast. The waves are great for both beginners and experienced surfers.
Next, we move to Antigua, Guatemala — a World Heritage-listed colonial city with beautiful architecture.
We then move on to three destinations on Lake Atitlan in Guatemala — first Panajachel, then Santa Cruz, then Jaibalito. Most people who visit Lake Atitlan stick to one town, but each town has its own personality and attributes. And there will absolutely be a side trip to the world-famous market at Chichicastenango as well (perfect for souvenirs for your family and friends).
Image: Corrado Scropetta
A Chill, Relaxed Tour for Backpackers
I'll tell you what this tour is not — a breakneck run through as many places as possible with early wakeup calls, long bus rides, and a new hotel every night. Instead, this tour takes in a lot of activities while keeping a relaxing pace. This is your vacation, after all!
There will be adrenaline-infused days with volcano hikes, surfing, motorcycling to coffee plantations. There will be more chilled out days wandering beautiful towns. And there will be a few parties in the evening as well, hopefully with some salsa dancing.
From a price standpoint, you aren't going to find any tour here cheaper for what we offer. This is a backpacker tour, and at times the travel will be quite simple, basic, and cheap (think dorms and chicken buses). That said, the accommodation is really nice, even when it's dorms, and we include a few splurges every now and then — five-star restaurants and chic boutique hotels on Lake Atitlan!
This is exactly how I like to travel and I'd love to share that with you.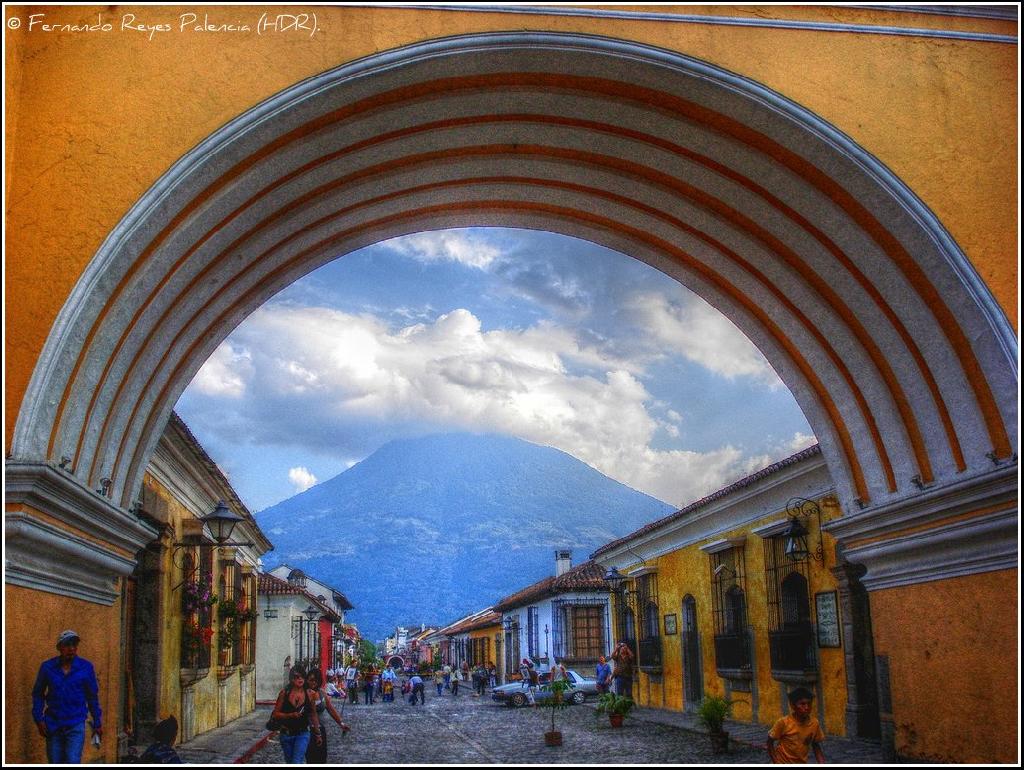 Image: Fernando Reyes Palencia
Run Away to El Salvador and Guatemala: The Details

Dates: March 5-20, 2015

Route: El Tunco, El Salvador, to Lake Atitlan, Guatemala

Cost: $950 USD

Cost includes accommodation (mix of hostel dorms, simple guesthouses, and nicer hotels, all shared), transportation (mix of chicken buses, VIP minibuses, boats, pickup trucks), some activities (surf rentals and lessons, volcano hiking, jungle adventures) and some meals (3 breakfasts, 3 lunches, 2 dinners). Cost does not include airfare, visas ($10 on arrival by air in San Salvador), optional activities (zip-lining, paragliding, motorcycling), meals not specified, and travel insurance.

Participants are required to purchase travel insurance and present proof upon arrival. I use and recommend World Nomads.
Image: Mario Pleitez
Now, some questions you may have:
Is this tour right for me?
If it sounds like fun to you, it's for you! Other than being over 18, everyone is welcome. This tour is great whether you're a first-time international traveler or you already have several trips under your belt. You should be fun, easygoing, and ready to try a few things you've never done before!
How many people will be on the tour?
No more than 10. We're keeping things small, cozy and fun.
Why are you running a tour to Central America if you've never been there?
That's true. I don't know Central America at all. But Leif does — he knows the locations on this tour like the back of his hand and has a lot of contacts there. In fact, he's there right now, running through the tour itinerary and double-checking that everything is solid.
So Leif will handle the major travel logistics; I'm helping out with the people. On days when people want to do different things, we'll split the group in two and each do a different activity.
What will the weather be like?
It will be absolutely gorgeous. Get ready for summer temperatures and sunshine, though you should be prepared for cloudy and/or rainy weather on occasion. Also, Guatemala can get chilly at night (think 55-65 F or 12-18 C), so bring warmer clothes for cool evenings and overly air conditioned bus rides.
Before I became a full-time traveler, March was my favorite month to travel. By March, you're usually sick of winter and ready to do anything for some heat and sunshine! And since it's after Christmas and before Semana Santa (Holy Week), we're missing the biggest crowds.
What will the accommodation be like?
It's a mix of dorms, guesthouses, and boutique hotels. Accommodation will be shared.
Are there any other dates?
This is the only tour that we are running together. However, Leif is running the same tour on his own starting January 18 and has a few spots left. He's also offering a huge discount for that tour because it's his inaugural tour.
Which airports should I fly into?
The easiest option is to fly into San Salvador and out of Guatemala City. If you're coming from the US, Spirit Airlines tends to have the cheapest flights (but keep in mind that they charge you like crazy for baggage). Skyscanner is a great site to check rates.
How do I pay?
Once you email (see below), we'll arrange payment via Paypal. 50% of the cost is required to hold your spot; the balance is due February 26.
If you change your mind, you can receive a full refund on your deposit through February 5 and 50% refund of your deposit through February 26.
Do I really need to purchase travel insurance?
I could give you a million reasons why you should. The biggest being that if the worst happens and you get seriously ill or injured, you don't want to bankrupt yourself and your family in the process.
That's why we require you to purchase it.
My friend Dave recently broke his back in the Peruvian Amazon and had to be medevaced home to Canada. It was a freak accident — he slipped and fell. Anyone can slip and fall. If he and his wife Deb hadn't had travel insurance, they would have been out at least tens of thousands of dollars.
World Nomads is my travel insurance recommendation for most travelers, along with Clements Worldwide if you're bringing a lot of expensive gear or electronics. Whichever policy you choose, read through it in depth before purchasing to make sure it's right for you.
Are you going to do tours to other destinations?
I hope so! I have some tours I'd like to do in the future, especially in Europe, but everything's in the research phase at the moment.
How to Book
Click over to the tour page on the Runaway Guide and email us through the form at the bottom.
We can't wait to travel Central America with you! Hope you can join us!
Autor: Adventurous Kate
Fuente de contenido