Adventurous Kate contains affiliate links. If you make a purchase through these links, I will earn a commission at no extra cost to you. Thanks!
Costa Brava may very well be the best kept secret in Spain.  This September, I spent time in this region of Catalonia for the first time ever, and I was blown away by its sheer beauty, the variety of things to do, and its warm hospitality.
From beaches to cities, from jamon to tomatoes, Costa Brava is filled with so many treasures — and if you're anything like me, you'll fall in love with Costa Brava quickly.
Here are 13 reasons to fall in love with Costa Brava: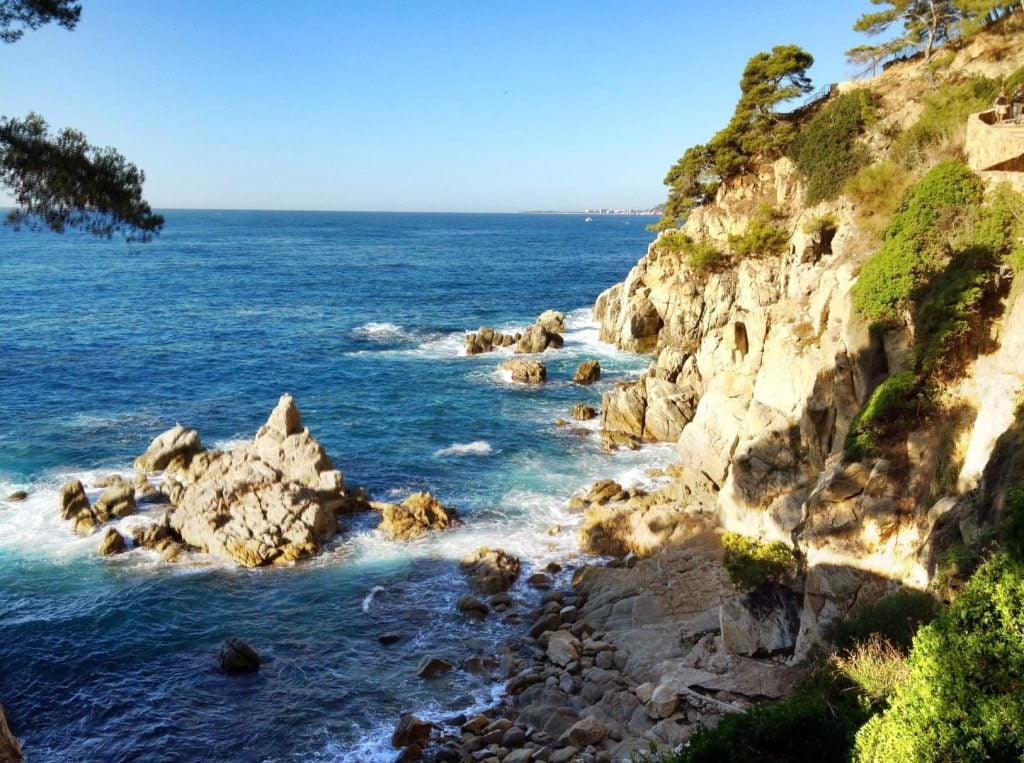 Wild Coastline
I've seen the coasts of California, Croatia, and the Faroe Islands, and Costa Brava's dramatic coast blows all of them away.  Pounding surf, wild rocks and stunning beaches dot the landscape — it's impossible to not want to photograph them all!
Where to go: Lloret de Mar.  This may seem like a tired party town, but the coastal walk is absolutely spectacular.  This shot is just one of many.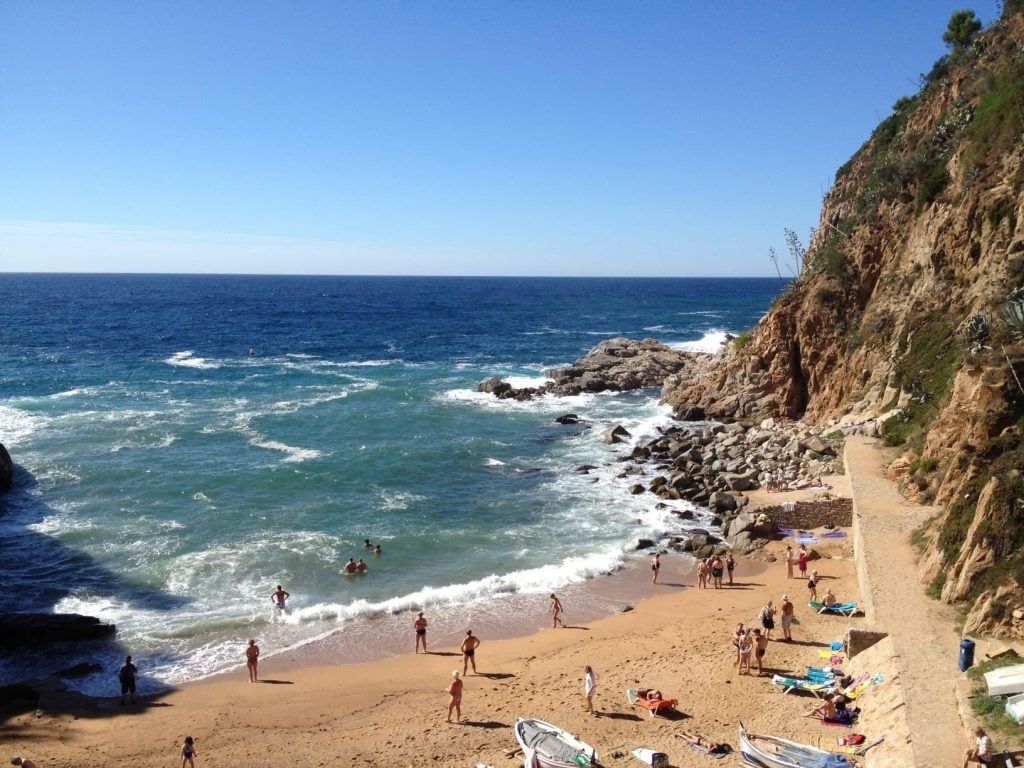 Beaches
Not just beaches — absolutely gorgeous beaches.  There were times when it shocked me that these beaches were actually in Spain and not Thailand!  You'll find big, wide, sandy beaches good for families, as well as some more deserted and upscale ones.  And nude beaches?  Quite a few, my friends.  Quite a few.
---
---
Where to go: Tossa de Mar.  Tossa's beaches are absolutely stunning, particularly the hidden cove, and the town is lovely as well.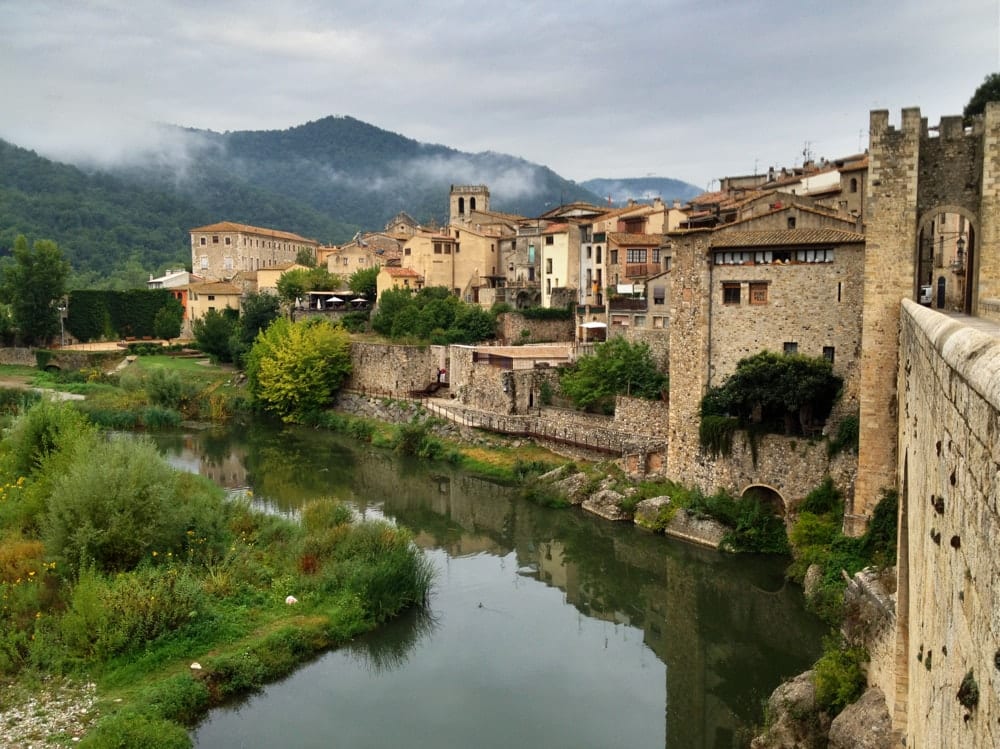 Charming Small Towns
Costa Brava is far more than just beaches.  It's also home to beautiful medieval towns that ooze charm and small town atmosphere — not to mention make perfect photos.  When the sun gets to be a little too strong, these towns make lovely getaways.
Where to go: Besalù.  We loved our time at the Besalu Bloghouse, and Besalu was the perfect place to soak up a few days.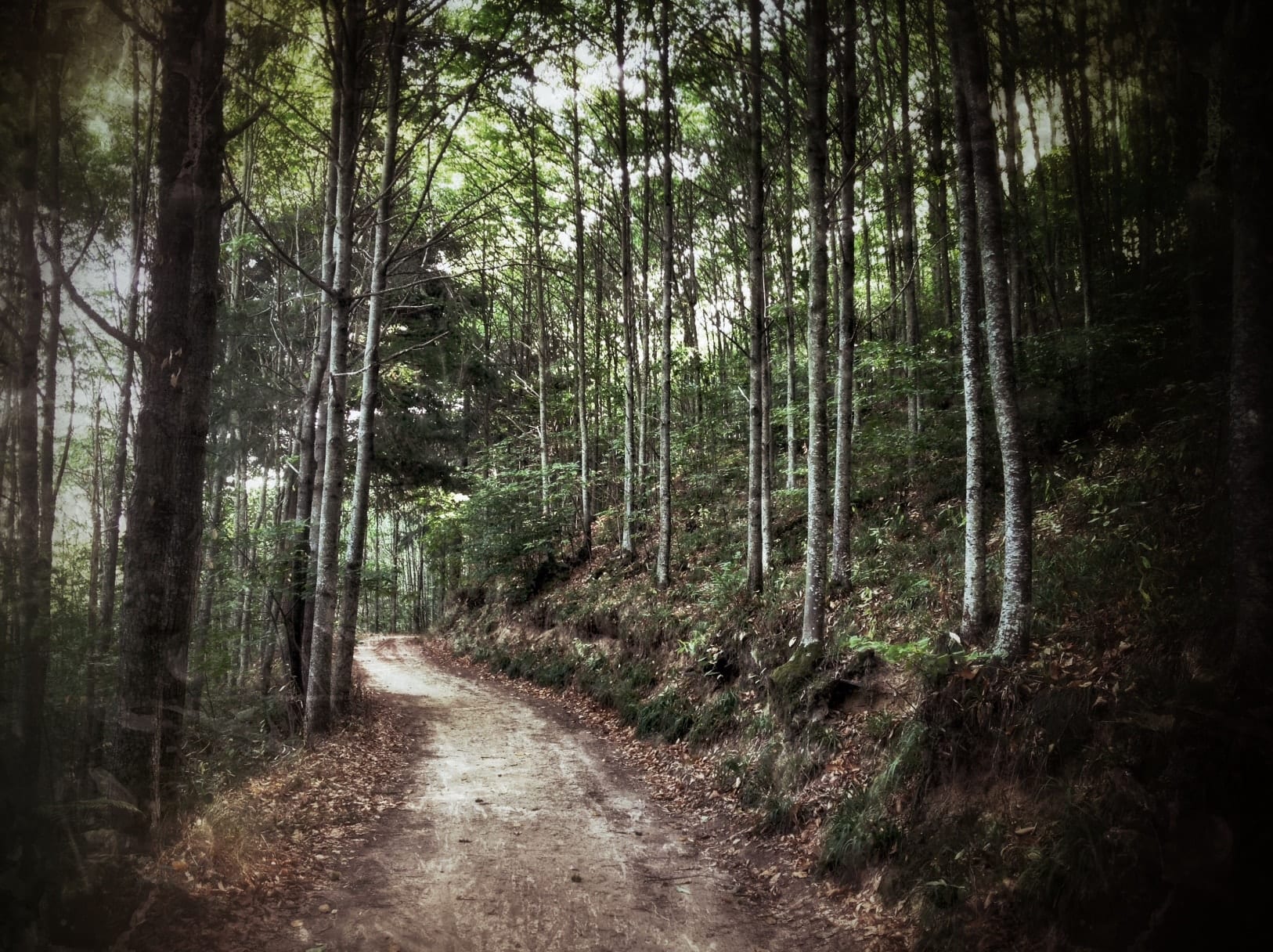 Mountains
Yes, there are also mountains in Costa Brava!  They're actually the foothills of the Pyrenees.  We went into the woods and did an e-bike excursion, which was just fantastic, as the ebikes gave us a little extra oomph to get up the hills.  You can just go downhill, too, if you'd like.
Where to go: Montseny.  This is an excellent place to begin exploring the mountains that dot this region.
Human Towers
Yes, human towers!  Costa Brava is part of Catalonia, and this is one of Catalonia's most famous pieces of performance art.  It's traditionally a child who goes on the very top, and I think my heart was in my mouth as I watched each one all those people!  (No worries.  The kids wear helmets.)
Where to see it: Girona is your best bet for live performances.
Food
Oh my GOD, the food in Costa Brava is amazing!  The whole time I was there, I felt like the gluttony guy in Seven who was force-fed to death.  They love their food in Costa Brava and it is SO delicious.  Expect a full post about food soon.
What to try: Pan catalan (bread with tomato and oil), fresh seafood, pate, amazingly light fried calamari, risotto with spiny crab, crema catalana for dessert, and tons upon tons of jamon and tomatoes!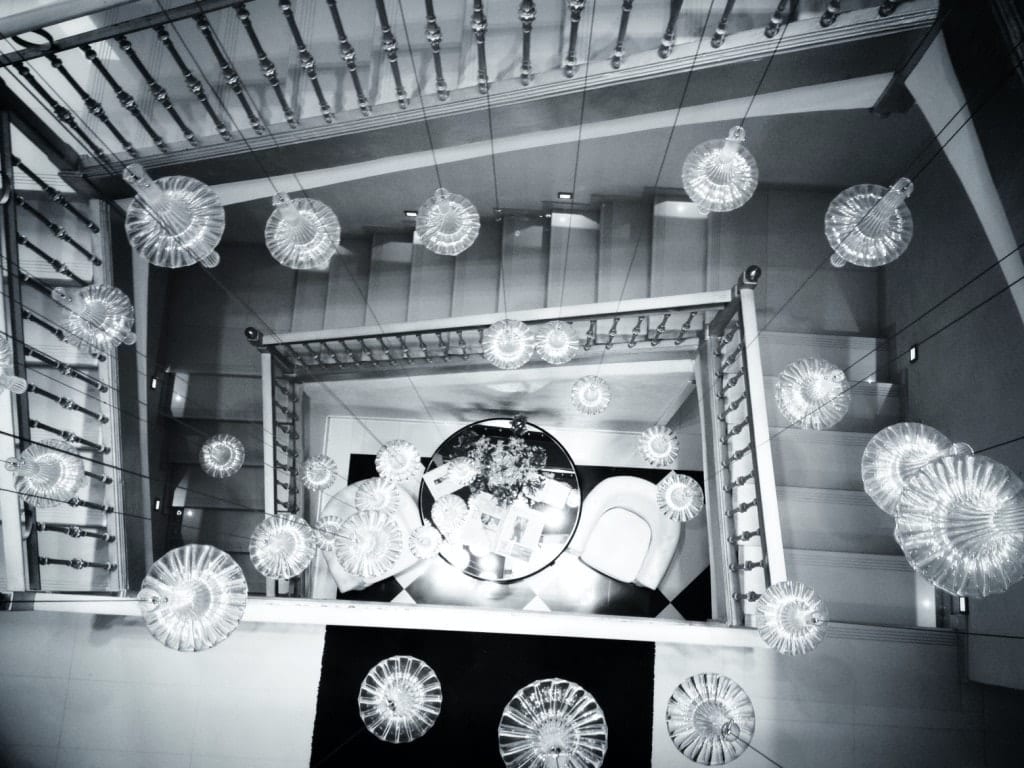 Design Hotels
Costa Brava is home to some amazing hotels.  The one that I liked the best, Sant Pere del Bosc Hotel, was one where we didn't stay, but I absolutely loved its artsy design!  In the photo above are glass lanterns hanging down the stairwell.  There were also sinks carved from giant blocks of wood, little colorful stools, and beds that looked like Hershey kisses.  It's isolated, but the hotel itself is a destination piece.
Where to go: Sant Pere del Bosc hotel!  I also loved the in-room jacuzzi at Hotel Balneari Prats in Caldes de Malavella and the sprawling luxury of Hotel Guitart Monterey in Lloret de Mar.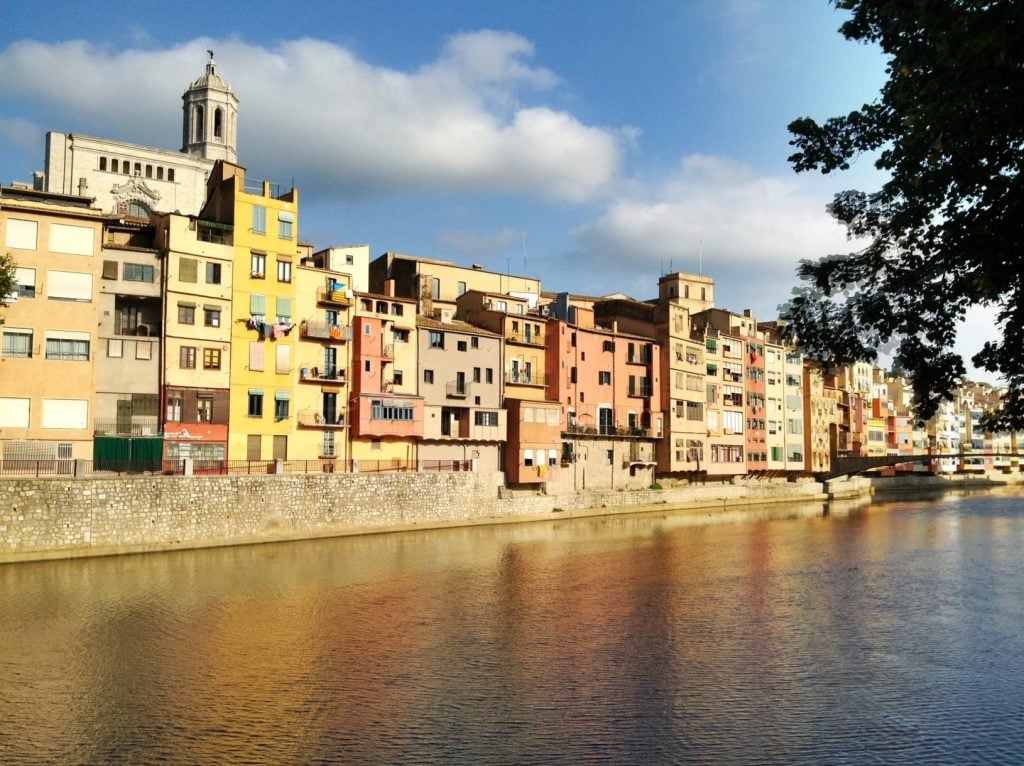 Girona
I've already told you how much I love Girona.  Trust me — this city is something special, and I'm amazed that it doesn't get more overflow from Barcelona tourists.  It should!
What to do: Get gelato at Rocambolesc, of course!
Sunrises
Get up early enough and you'll be glad you did.  The sunrises here are gorgeous.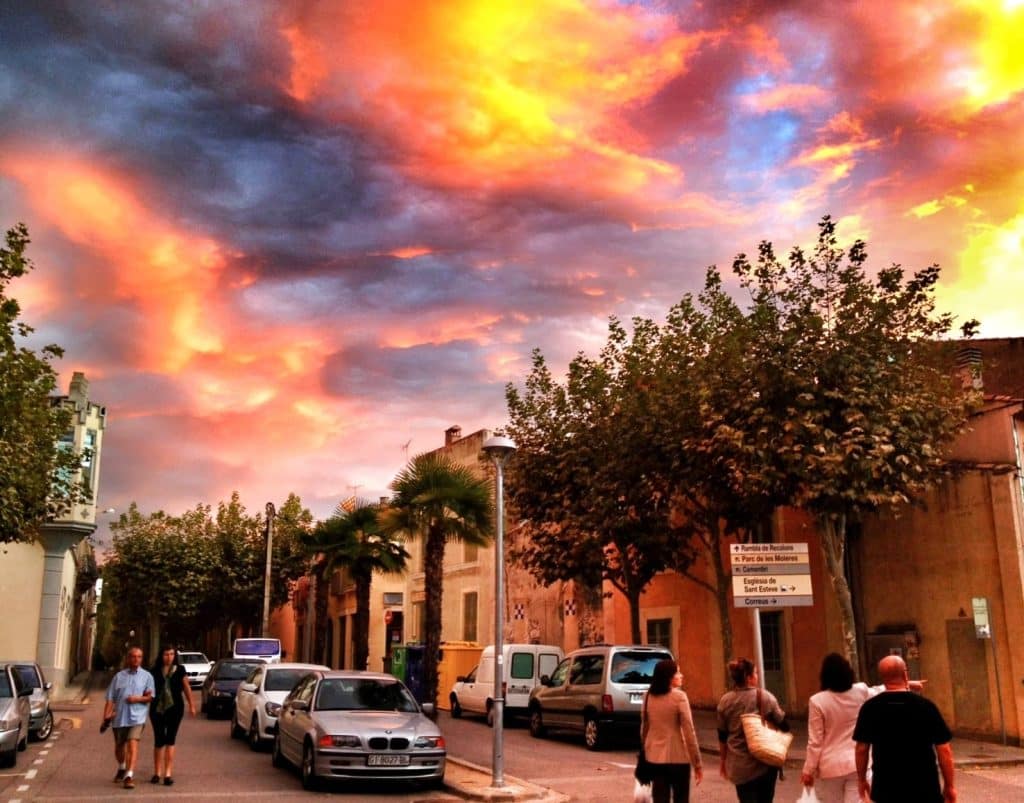 Sunsets
When the weather is just right, the clouds look like the world is about to end.  In the best way possible.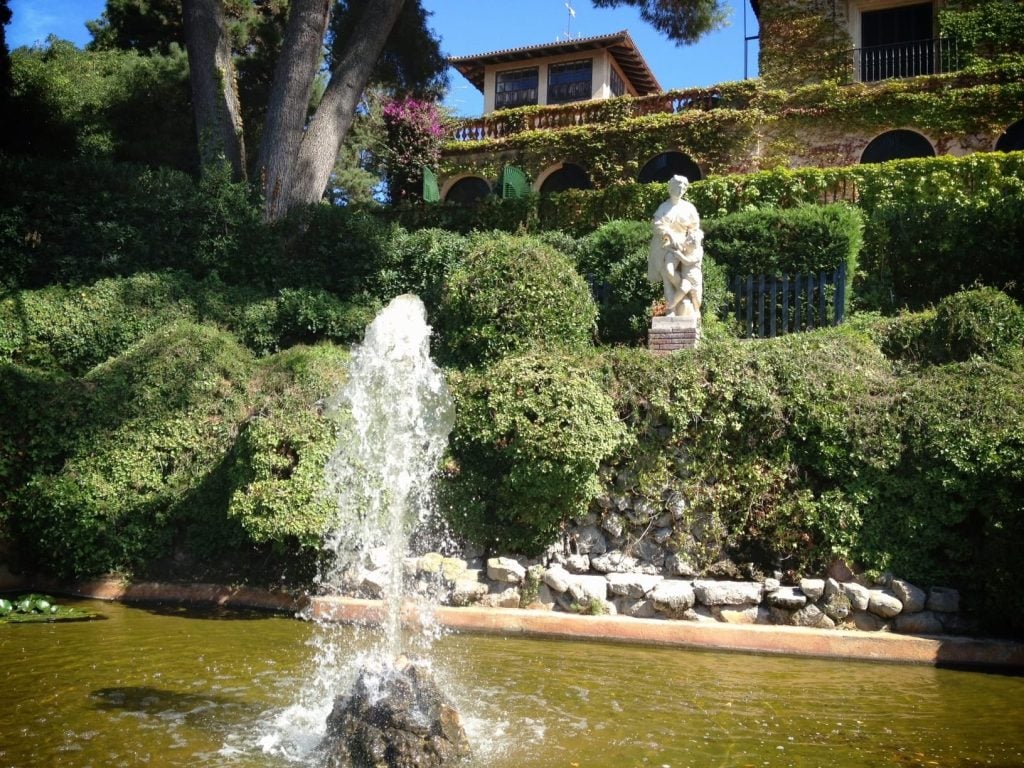 Botanical Gardens
When you're done with the beach, spend the afternoon at the botanical gardens in Lloret de Mar.  The gardens are beautiful, featuring Europe's only staircase completely covered in ivy, and there's a viewpoint that overlooks a nude beach.  (Just saying.  Some people might use that as reason enough to come.)
Where to go: Jardines de Santa Clotilde in Lloret de Mar.  Why not bring a picnic?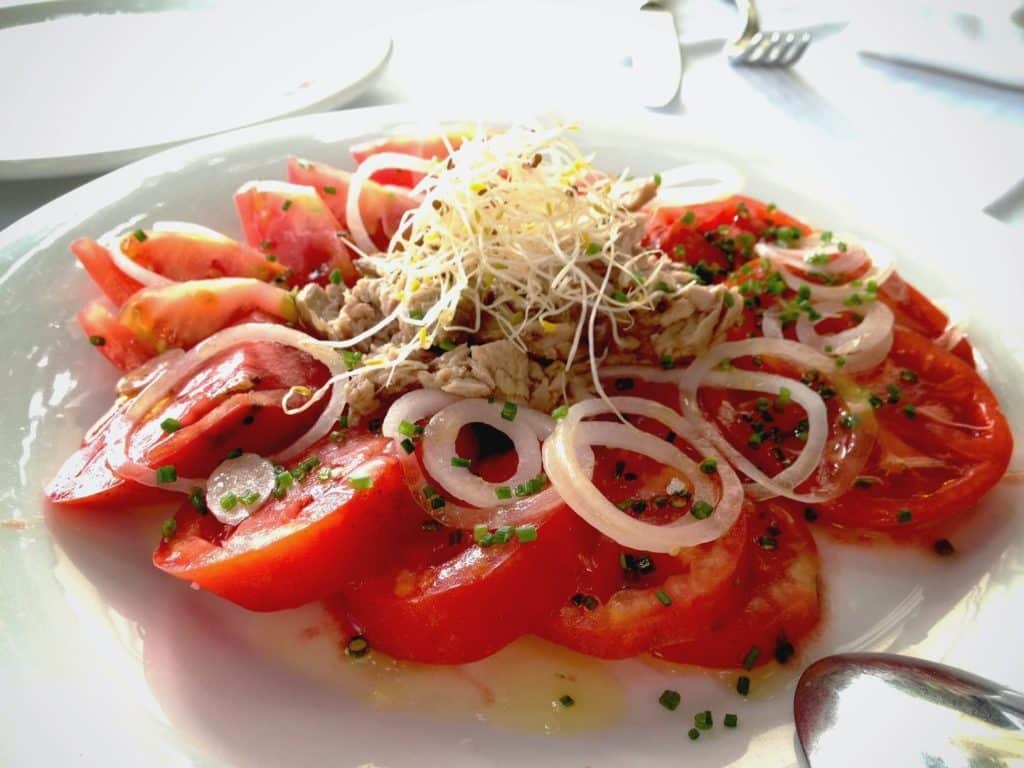 Tomatoes
Costa Brava is home to SO many delicious varieties of tomatoes that you can't find anywhere else in the world.  They all have their unique attributes and uses (believe me, you don't want to use the wrong tomato on pan catalan), so head to a vegetable market, try several, and see what flights your fancy.
What to try: those variegated salmoney tomatoes that are kind of shaped like peppers.  You'll know them when you see them.  They have an AMAZING texture — almost meaty and incredibly satisfying.  Also, be sure to try the tomato salad at Restaurant Pont Vell in Besalù.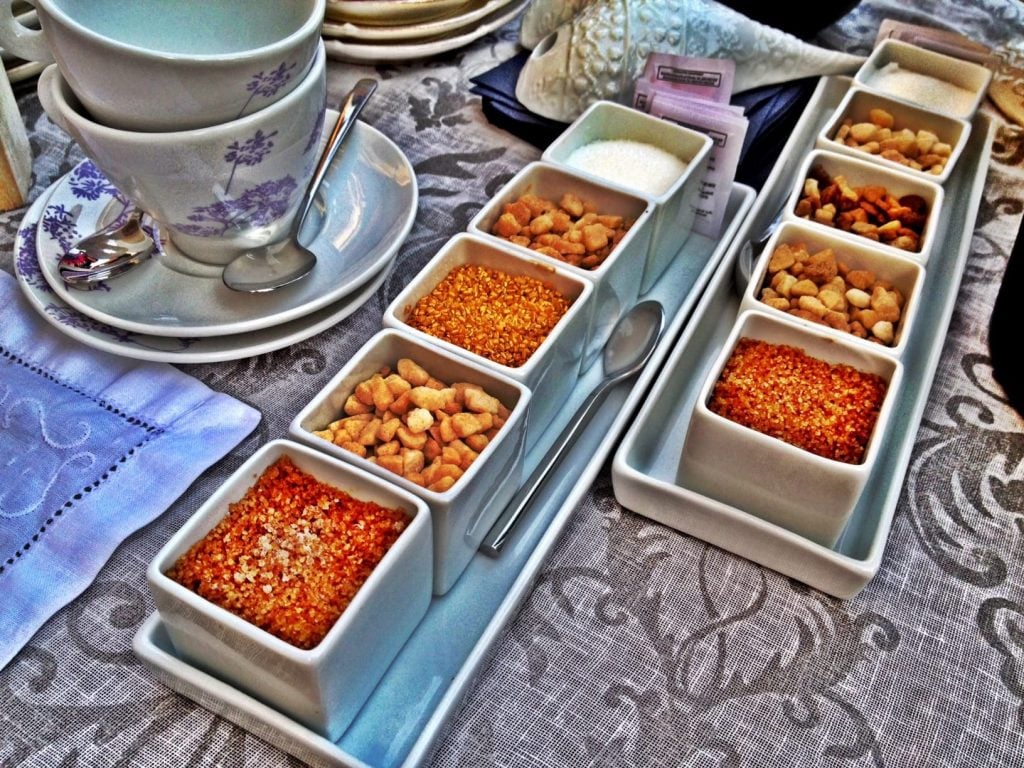 It's So Easy!
Most Spain visitors I know go straight to Barcelona, but Costa Brava is so easy to get to from there!  Girona is only an hour away, and some of Costa Brava is even closer than that.  If it's your dream to go to Barcelona, I recommend building a trip around both Barcelona and Costa Brava.  They pair together SO nicely.
How to do it: Take a bus or train to Girona or bus to Tossa de Mar, Lloret de Mar, Besalù, Montseny, and beyond!  There are many more places that I didn't get a chance to explore this time around.  Alternatively, fly straight into Girona.
Costa Brava is one of my favorite destinations from this past year, and I guarantee that it will earn a special place in your heart.
---
READ NEXT:
---
Many thanks to Visit Costa Brava for introducing me to this beautiful part of the world.
Autor: Adventurous Kate
Fuente de contenido