There are no 'death zones' on these non-technical mountain climbs but they offer plenty of challenges for mere mortals like me
As a climber, I have completed several indoor climbing and winter mountaineering courses but my technical climbing skills still leave a lot to be desired. I have mastered basic rope, ice axe and crampon skills but don't practise them as often as I'd like.
All too often I only find time for some wilderness backpacking in Europe or low-altitude scrambling in the UK. Regardless, I still have high hopes of climbing the seven summits (three down, four to go).
I'm aware that I'll never be a Reinhold Messner or Chris Bonington (I'll settle for reading their books instead) but I still long to pitch myself against tall mountains with imposing names.
If, like me, you're in the amateur climber base camp, you'll surely enjoy these great non-technical mountain climbs. There are no 'death zones' on these mountains but they offer plenty of challenges for mere mortals like me.
Non-technical mountain climbs
With the help of Adventure Consultants, we have classed the following as non-technical mountain climbs.
These peaks are below 7,000m (23,000ft) and do not require extensive high-altitude experience or practical knowledge (e.g. rope, crampon and ice axe skills or the ability to abseil and rappel).
That said, as with all adventure sports, the more experienced and prepared you are for these challenges, the better.
1. Mount Kilimanjaro
Location: Tanzania, Africa
Elevation: 5,895m (19,341ft)
Range: None – freestanding
Duration: 5-7 days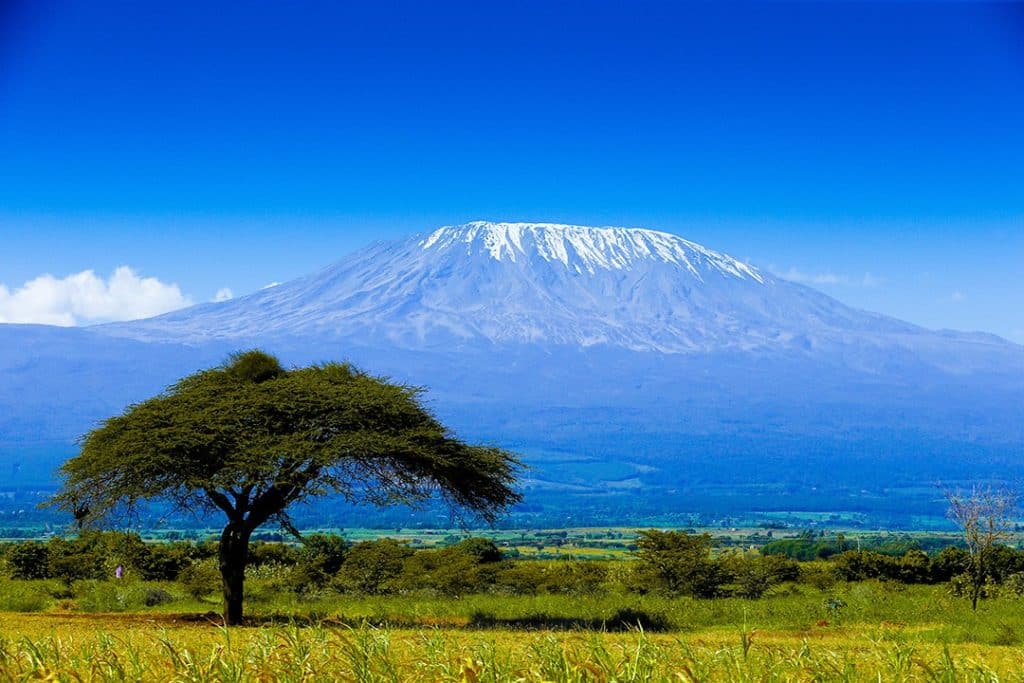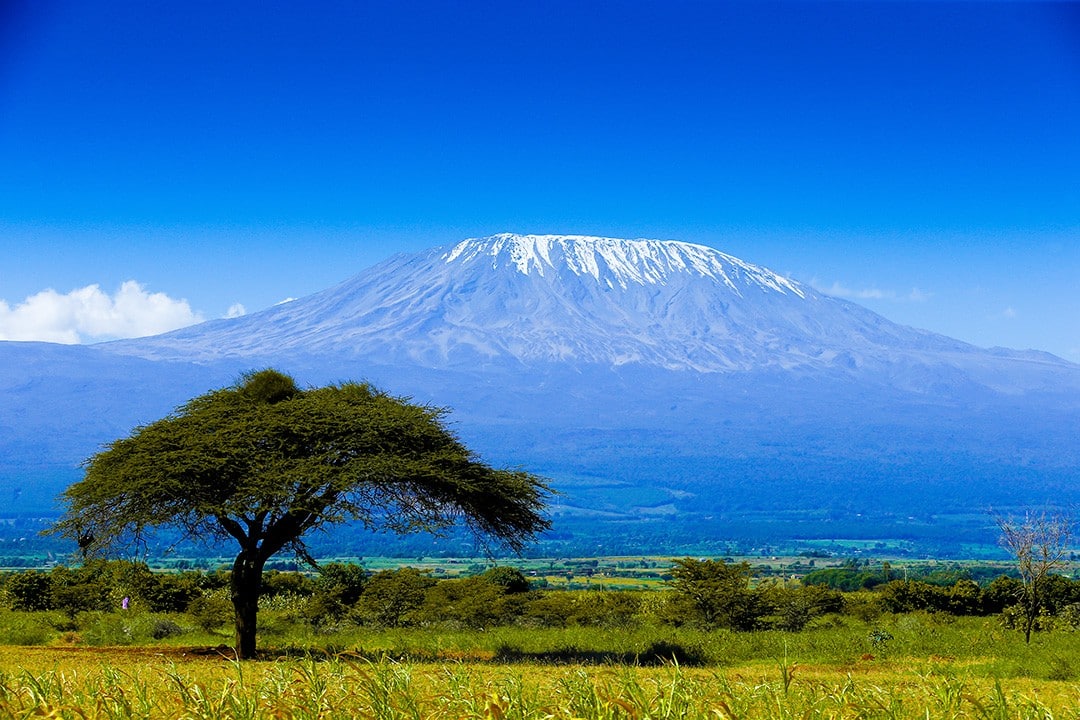 Kilimanjaro was the first seven summit I completed because it's by far the easiest. There are several easy to moderate routes to the summit, making it one of the most accessible moderate-altitude treks in the world.
Africa's highest mountain is also the highest freestanding mountain in the world. Like many volcanoes, it is not attached to a mountain range.
The Machame Route is by far the most picturesque but the mountain is very popular among tourists and hikers so don't expect to have any of the routes to yourself.
More info: Adventure Consultants
2. Mount Temple
Location: Canada, North America
Elevation: 3,544m (11,627ft)
Range: Bow Range
Duration: 1-2 days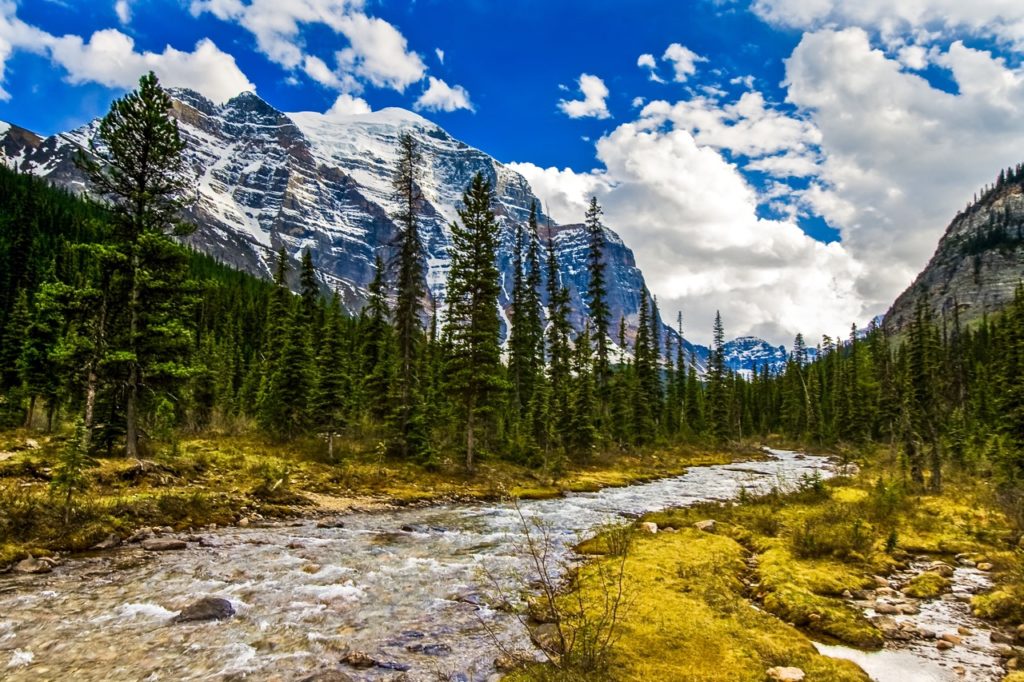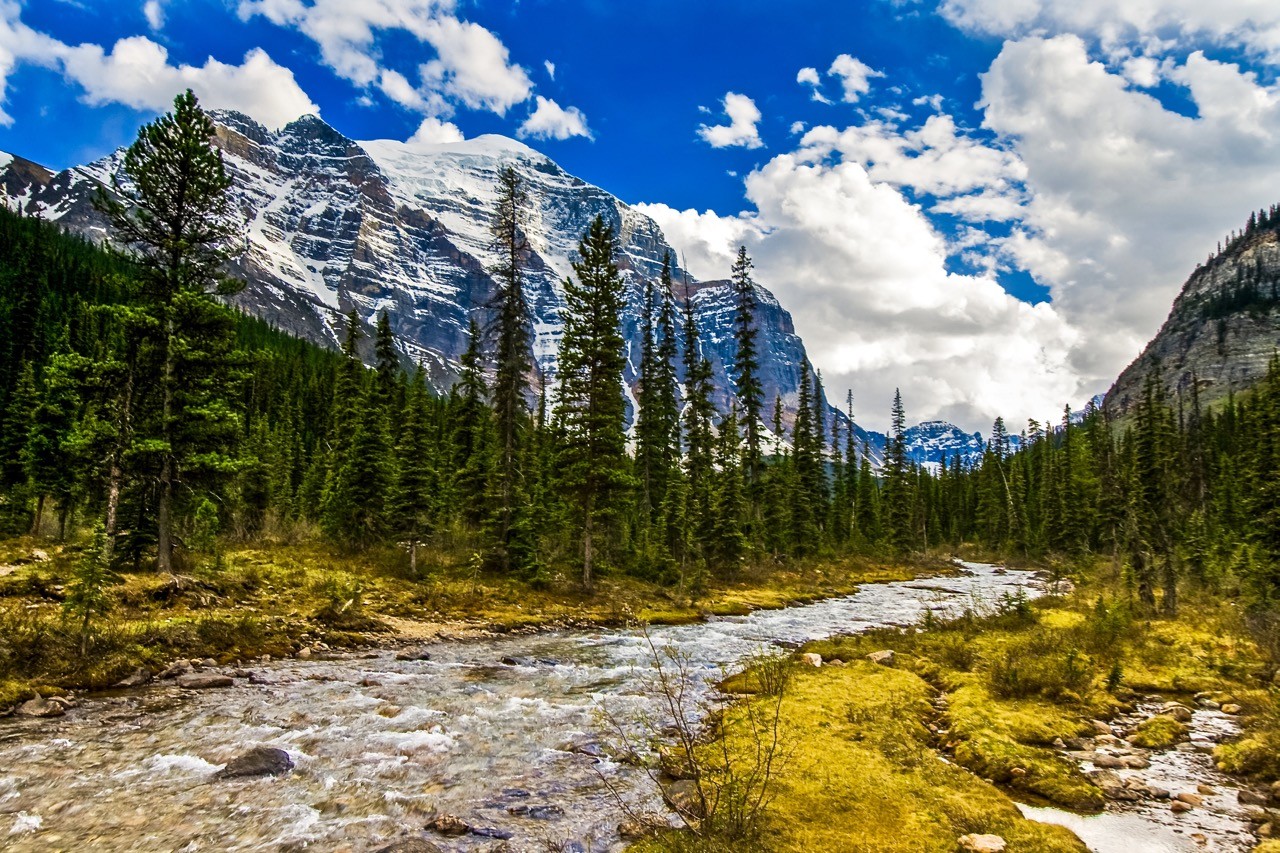 The most accessible peak above 3,400m (11,000ft) in the Canadian Rockies is also one of the most frequently climbed. The summit can be gained in a day thanks to its relatively low elevation gain: approximately 1,600m (5,250ft).
Despite the relative accessibility, it should be noted that the mountain is a giant and dominates the western landscape of Banff National Park. Some fairly moderate to intense scrambling is required even on the 'easy' route.
More info: A Scrambler's Guide to Mount Temple
3. Ojos del Salado
Location: Argentina/Chile, South America
Elevation: 6,893m (22,615ft)
Range: Andes
Duration: 12 days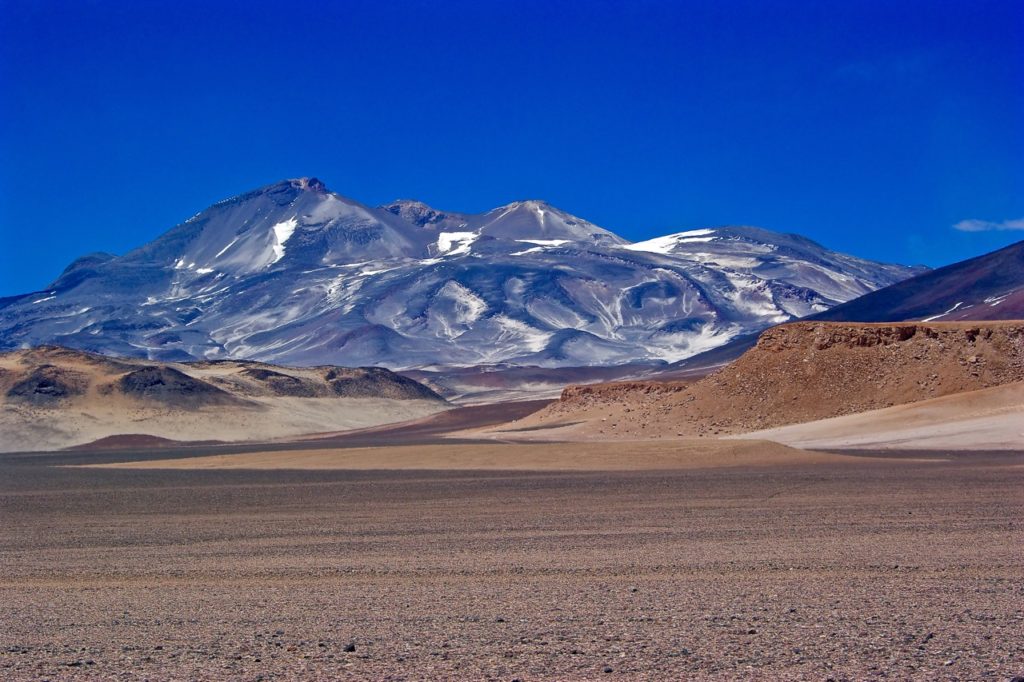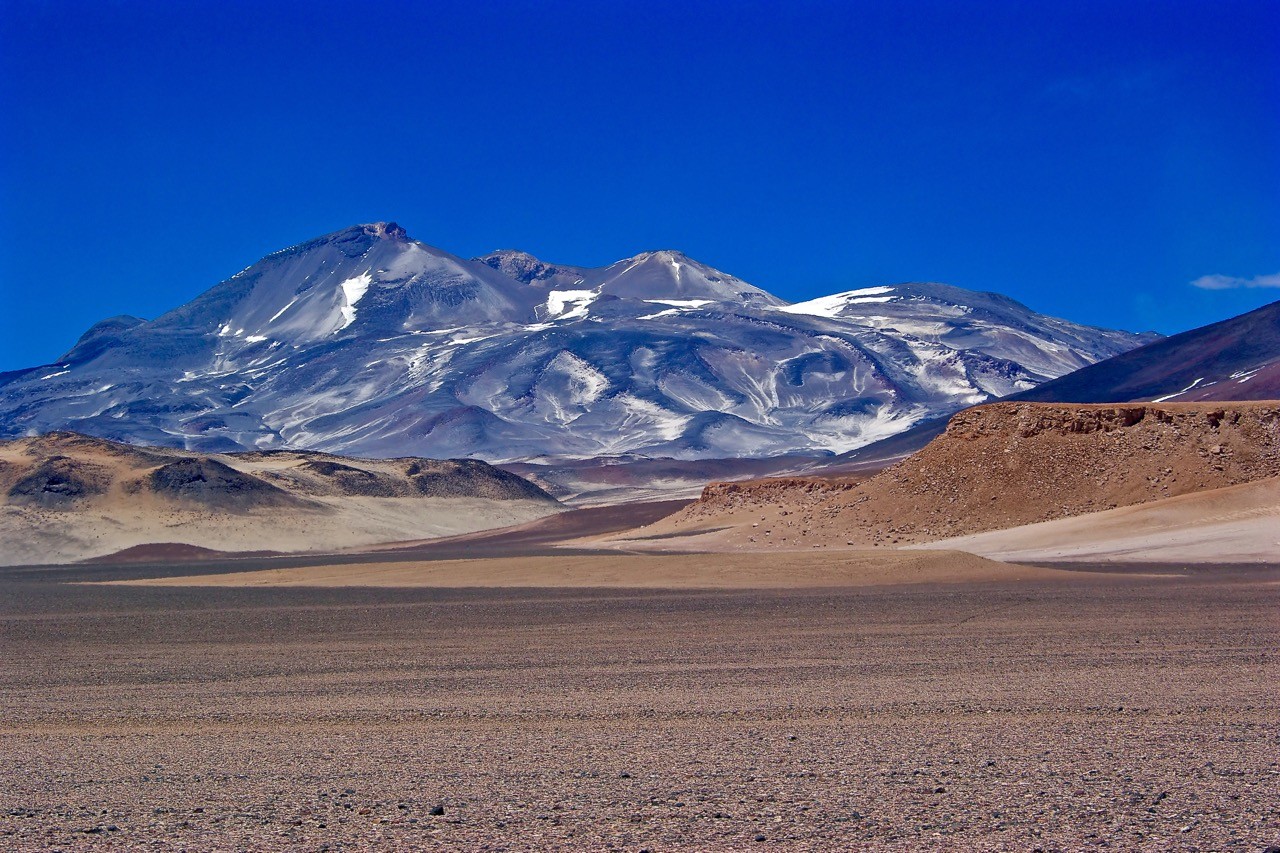 Positioned on the Argentina-Chile border, Ojos del Salado is the highest volcano in the world. It is also the second-highest mountain outside Asia, second only to Aconcagua 630km further south.
Due to its proximity to the Atacama Desert (the driest place on Earth), conditions on the mountain tend to be fairly dry all year round. Despite this, expect to find snow on the slopes as it can fall all year round due to the volcano's exposed slopes.
More info: Adventure Consultants
4. Khüiten Peak
Location: Mongolia, Asia
Elevation: 4,375m (14,354ft)
Range: Tavan Bogd
Duration: 7 days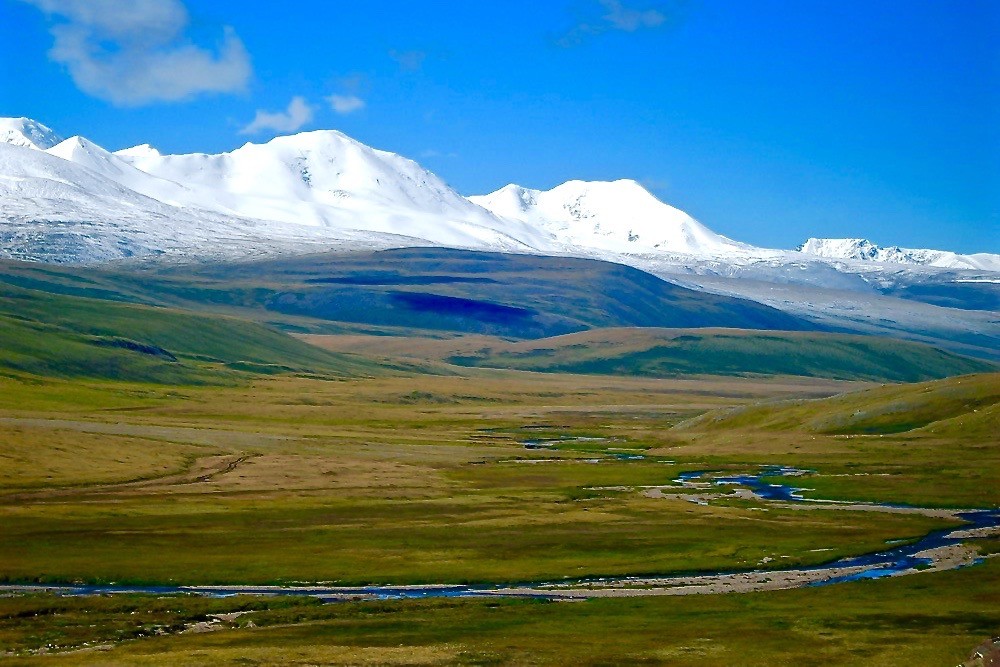 The highest peak in Mongolia is probably the most remote mountaineering experience in the world. Its peak sits on the trilateral border of Mongolia, Russia and China!
It is not a technical mountain but is challenging to reach. The surrounding wilderness comprises spectacular flowering fields and vast open mountain tundra inhabited only by traditional herding families – everything one would expect of the plains of Mongolia.
More info: Adventure Consultants
5. Mount Whitney
Location: USA, North America
Elevation: 4,421m (14,505ft)
Range: Sierra Nevada
Duration: 1-3 days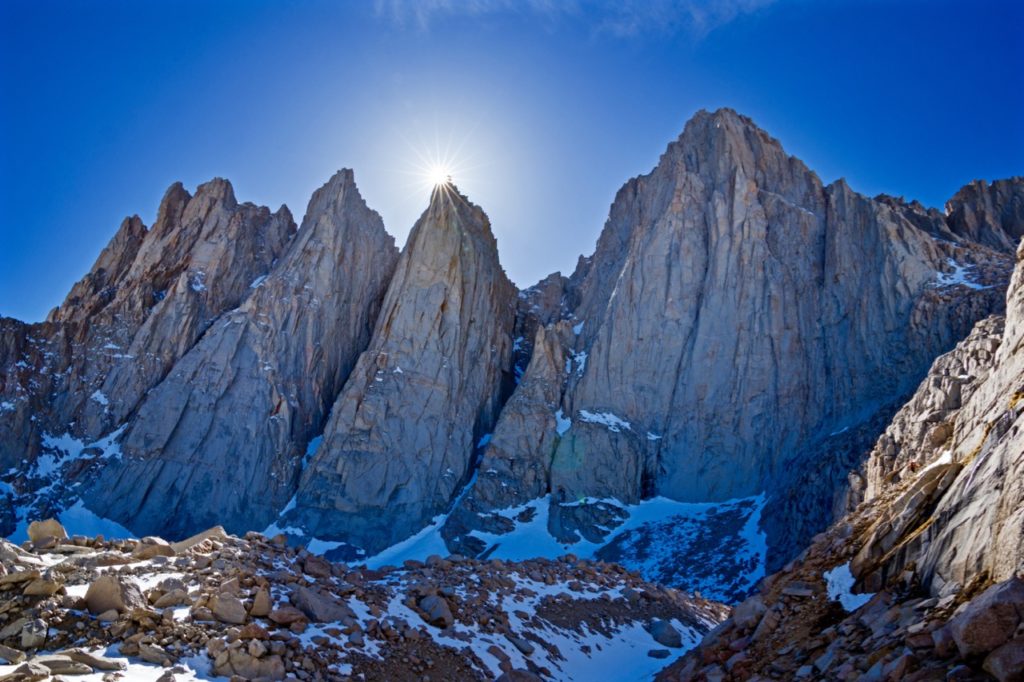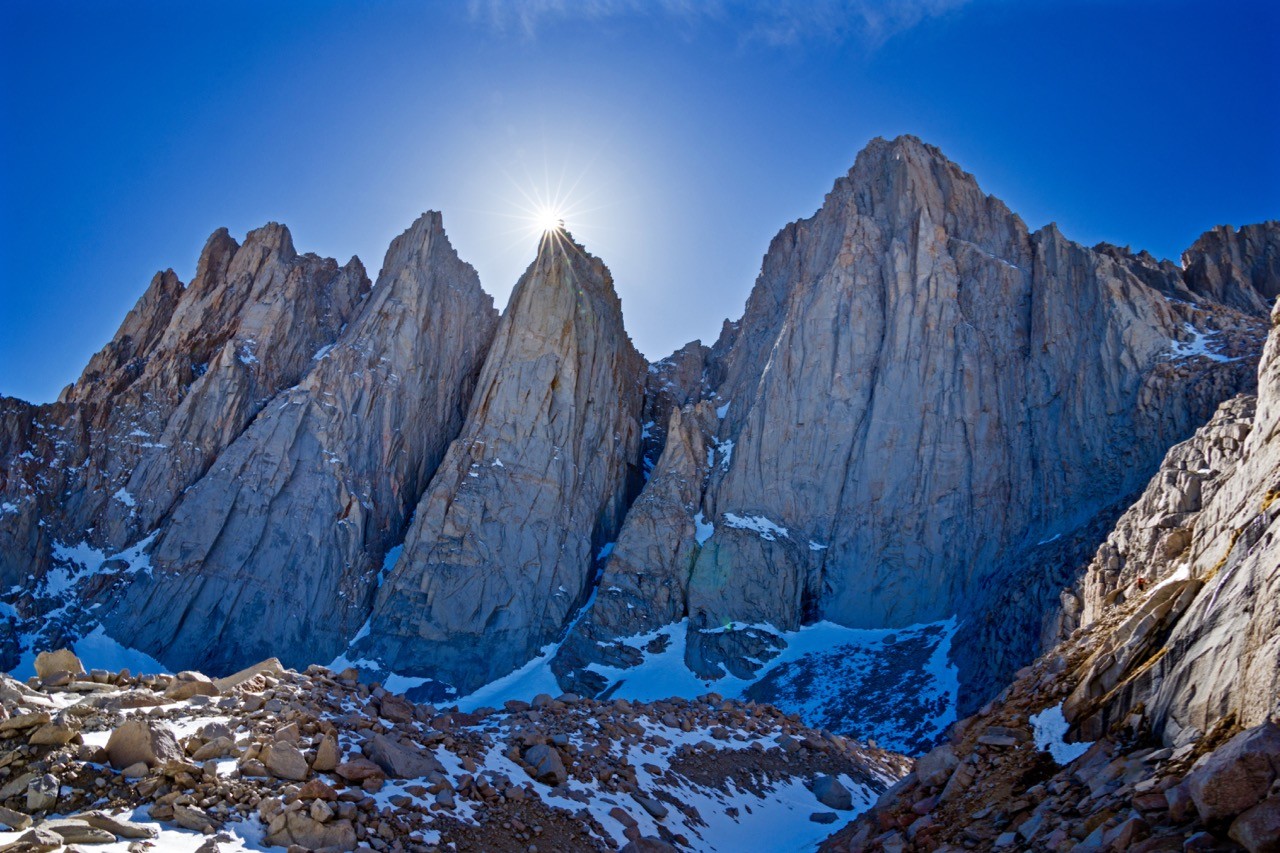 Mount Whitney is the highest summit in the contiguous United States (i.e. excluding Hawaii and Alaska).
It looks intimidating on the first view but the popular Mount Whitney Trail starts at an elevation of 2,550m (8,360ft) meaning the summit can be reached in just a day (if you're brave!).
Most hikers prefer to take at least two days to complete the 35km round trip with an elevation gain of just over 1,900m (6,100ft).
More info: National Park Service
6. Mount Elbrus
Location: Russia, Europe
Elevation: 5,642m (18,510ft)
Range: Caucasus Mountains
Duration: 7 days
Elbrus was my second of the seven summits. It requires some crampon and ice axe use but these basic skills can be learnt from guides prior to ascent. 
A cable car takes would-be summiteers to the accommodation at the base of the climb at 3,600m (11,800ft). Here, climbers can undertake some acclimatisation hikes before tackling the mountain proper.
Huts along the route make for a relatively 'comfortable' ascent before the 3am summit bid.
More info: read my trip report on climbing Elbrus
7. Mount Kosciuszko
Location: Australia, Oceania
Elevation: 2,228m (7,310ft)
Range: Snowy Mountains
Duration: 1 day
The highest mountain on the Australian mainland is Mount Kosciuszko at 2,228m (7,310ft). However, whether it is a member of the seven summits is up for debate. The highest mountain on the Australian continent – which includes Australia, New Zealand and thousands of islands in the Indian and Pacific oceans – is Puncak Jaya (Carstensz Pyramid) in Indonesia at 4,884m (16,024ft).
We climbed Kosciuszko during our visit to Australia and found the day hike and its alpine air refreshing after several weeks at sea level in Australia. The summit is no jagged peak, it's more similar to a British fell (albeit several times higher), but enjoys splendid panoramic views across "The Snowies", Australia's highest mountain range.
8. Mount Brewster
Location: New Zealand, Oceania
Elevation: 2,516m (8,255ft)
Range: Southern Alps
Duration: 1-2 days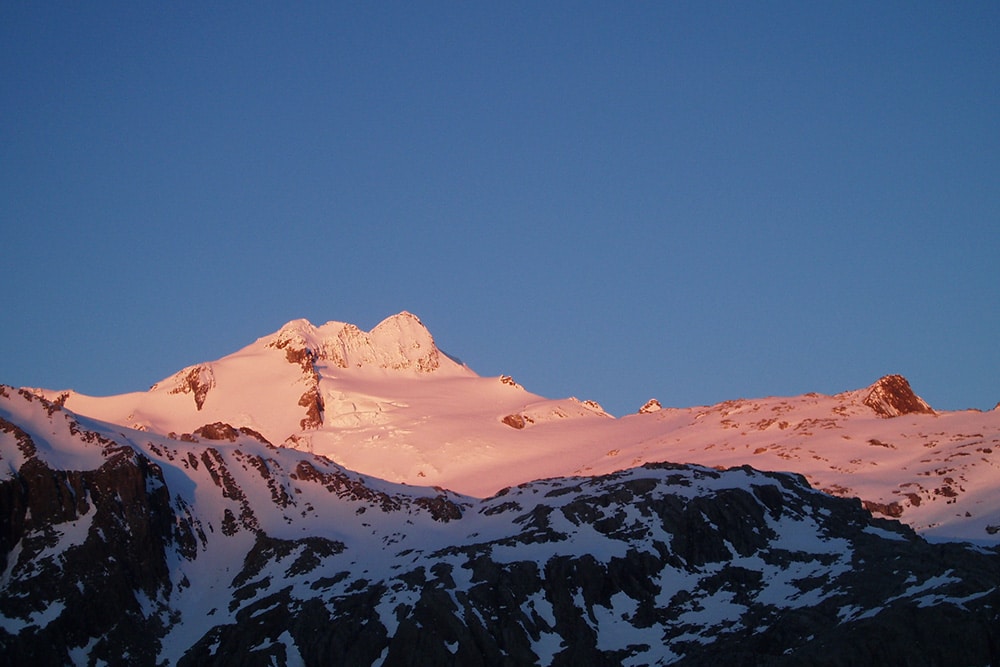 Brewster is a great mountain if you're looking for a taste of alpinism in the wilderness of New Zealand's South Island. There's no need for acclimatisation on this mountain but your guide will cover some basic alpine skills (ice axe and crampon) that you'll need during the ascent. 
Apart from that, just plenty of stamina and a pair of steady legs should be all you need to get to the top. Brewster Hut provides comfortable overnight bunk beds at 1,450m (4,750ft), making for a pleasant summit day via either the West or South Ridge.
More info: Adventure Consultants
9. Pokalde Peak
Location: Nepal, Asia
Elevation: 5,806m (19,049ft)
Range: Himalaya
Duration: 9-12 days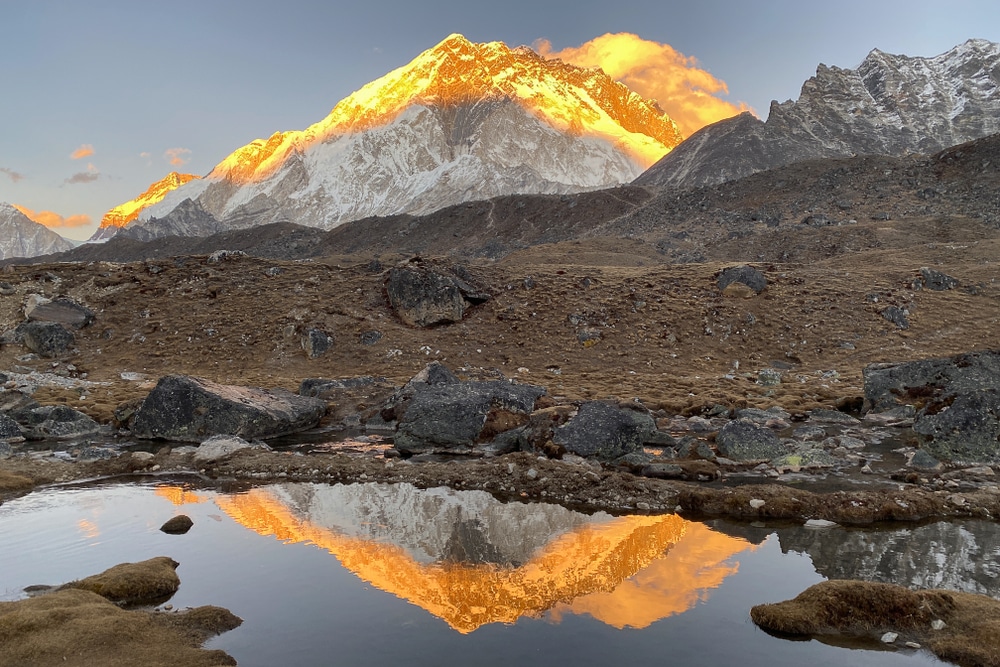 Pokalde Peak is one of Nepal's most popular non-technical mountain climbs and provides an excellent introduction to Himalayan mountaineering if you plan to take your skills further. You're among the big dogs around here. Expect to glimpse the Himalayan giants of Nuptse, Lhotse and, of course, Everest.
Luckily for you, on this mountain, you'll be well below any death zones. Ideally, you'll have some experience using an ice axe and crampons before attempting this but there will be plenty of opportunities to hone these skills.
More info: Adventure Consultants
10. Mera Peak
Location: Nepal, Asia
Elevation: 6,476m (21,246ft)
Range: Himalaya
Duration: 18-20 days
Nepal's highest trekking peak is less technically demanding than Pokalde Peak but its higher altitude requires longer and higher acclimatisation days.
The gentle climb to the summit should not deceive would-be climbers. This mountain is very high and as with any Himalayan peak, it is susceptible to severe weather conditions. Additionally, the trekking route from the north requires some high-altitude glacier walking.
More info: Adventure Consultants
11. Stok Kangri
Location: India, Asia
Elevation: 6,153m (20,182ft)
Range: Himalaya
Duration: 7-9 days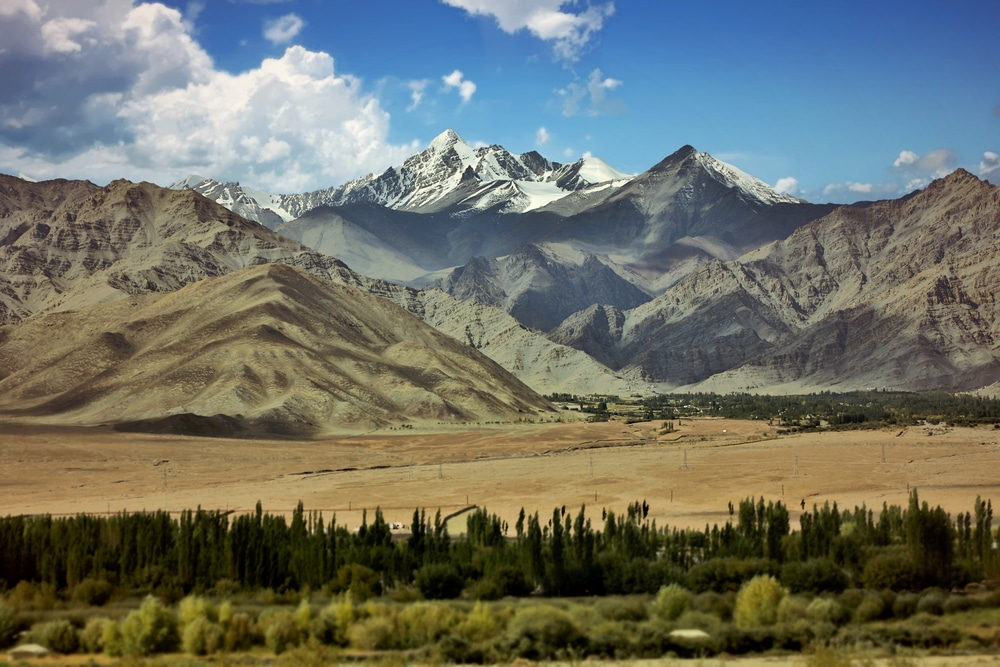 Stok Kangri lies in the middle of the captivating area of Ladakh in the northern part of the Indian state of Jammu and Kashmir. It is one of the more accessible Himalayan mountains outside of Nepal. High above the Indus Valley, many mountains in the area quickly rise above 6,000m (19,700ft).
You'll probably fly into Leh, the capital of Ladakh, at 3,524m (11,560ft) and acclimatise thoroughly before moving onto base camp at 4,980m (16,340ft) to attempt the summit.
More info: Summit Post
12. Mount Chimborazo
Location: Ecuador, South America
Elevation: 6,268m (20,564ft)
Range: Andes
Duration: 7-15 days (depending on experience/skills and program)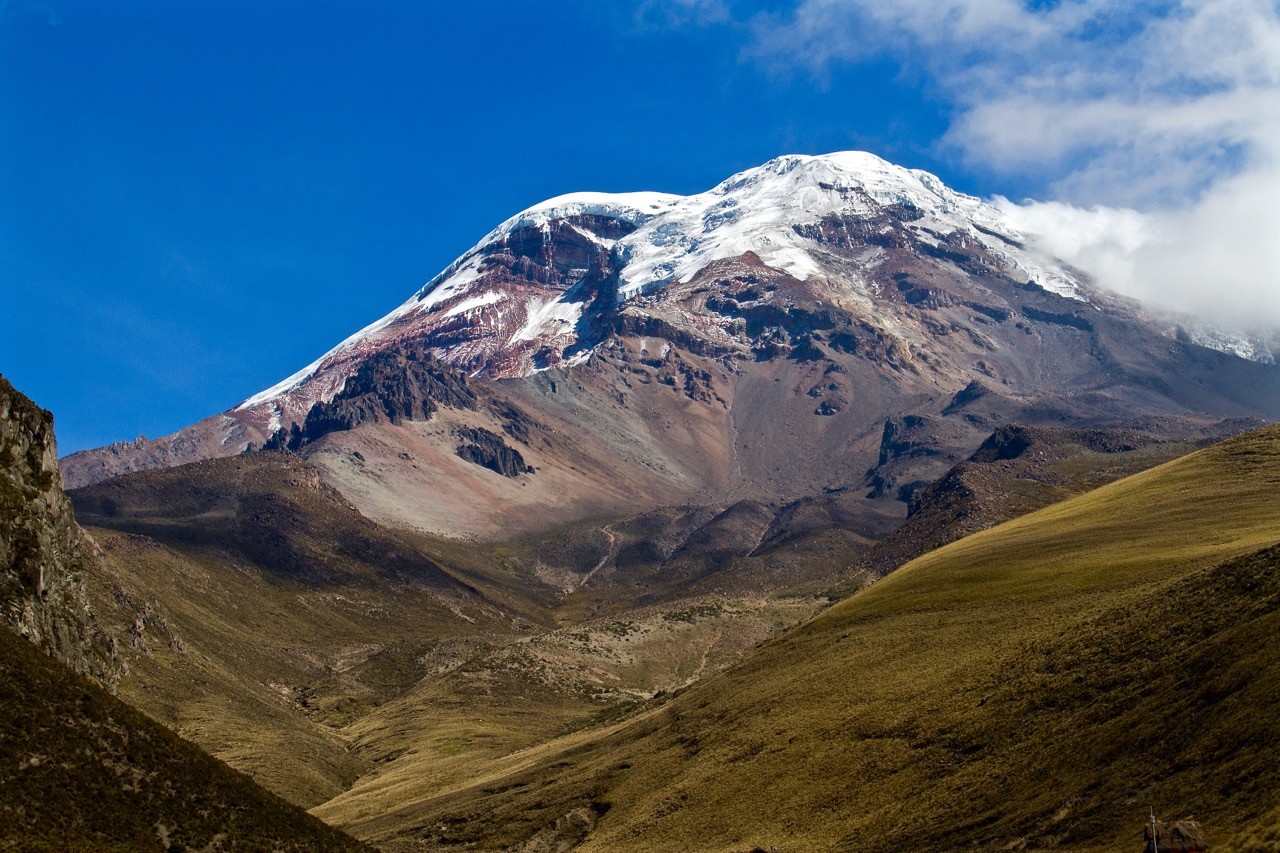 On the summit of Chimborazo, you'll be at Earth's closest point to the sun. Due to the mountain's location along the equatorial bulge, its summit is the farthest point from the Earth's core.
Depending on your experience, it may be best attempted as part of an Ecuadorian volcanoes expedition taking in the Cotopaxi and Cayambe volcanoes beforehand.
These lower-altitude volcanoes are no easy feats themselves and will equip you with the acclimatisation and basic mountaineering experience you'll need to tackle the (currently) inactive stratovolcano of Chimborazo.
More info: Adventure Consultants
13. Aconcagua
Location: Argentina, South America
Elevation: 6,961m (22,838ft)
Range: Andes
Duration: 14-17 days
Aconcagua was the third seven summit I completed. The highest mountain outside of Asia, Aconcagua is an awesome mountain for professional and amateur climbers alike.
The route is non-technical and often referred to as the 'highest trekking peak in the world'. The key to mastering this mountain is time and acclimatisation – there is no shortcut to the top. It is perfect preparation if you dream of going on to tackle the big mountains of the Himalaya.
More info: read my trip report on climbing Aconcagua
More options
Another popular alternative to Mera Peak in Nepal is Island Peak (Imja Tse). Island Peak, at 6,189m (20,305ft), is usually considered to be Nepal's second-highest trekking peak.
Mount Toubkal in Morocco is North Africa's highest peak at 4,167m (13,671ft) and a popular introduction to the Atlas Mountains.
The Breithorn at 4,164m (13,661ft), located on the border of Switzerland and Italy, is one of the Alps' most accessible trekking peaks.
Mount Kinabalu in Malaysia is another popular trekking peak. At 4,095m (13,435ft) it is the highest mountain in Malaysia as well as the wider the Malay Archipelago.
---
Enjoyed this post? pin it for later…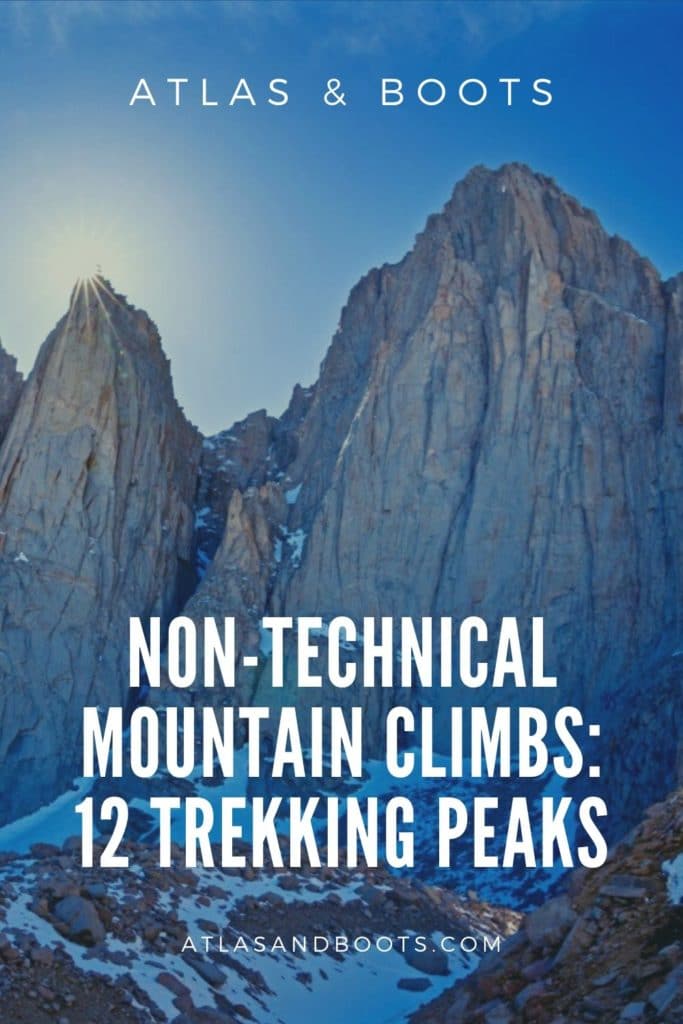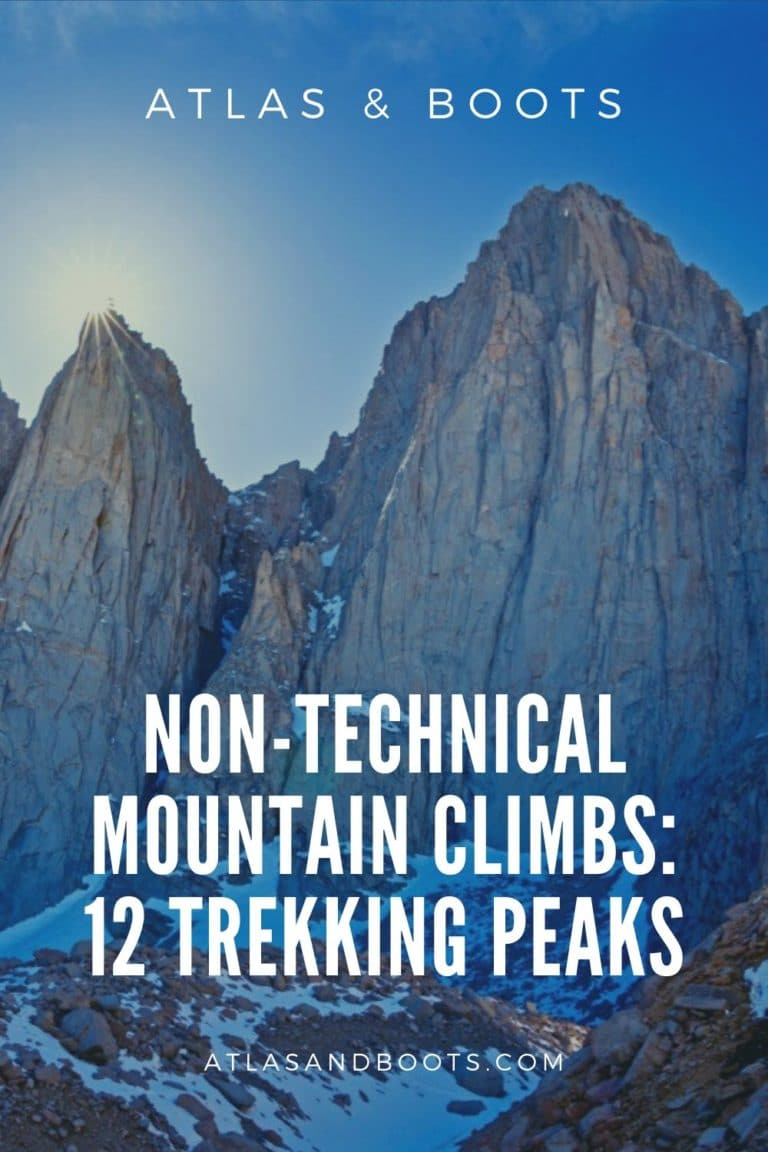 ---
Mountaineering: The Freedom of the Hills covers everything from the basics of equipment, knots, rappelling techniques and leave-no-trace principles to the more advanced skills of setting up complex anchors, evaluating avalanche terrain and developing your leadership skills.
Lead image: Dreamstime
Autor: Peter
Fuente de contenido