Adventurous Kate contains affiliate links. If you make a purchase through these links, I will earn a commission at no extra cost to you. Thanks!
Bucerias, Mexico is a lovely beach town a stone's throw from the city of Puerto Vallarta. Once a small fishing village, Bucerias has become increasingly popular as a tourism destination. Over the past decade or so, Bucerias has grown enormously, with new hotels, condos, chic eateries and fun boutiques catering to those craving a bit of Mexican sunshine.
So what makes Bucerias so popular?
Well, it's a lovely little town that feels incredibly relaxing, but not so quiet that it makes you sleepy! It's safe, walkable, has a beautiful stretch of beach with calm waves, there are some really good restaurants, and it's home to a wonderful community — both the Mexicans that have always called Bucerias home and the expats and travelers who have made Bucerias their home.
When I was living in Puerto Vallarta this past winter, I took the time to explore Bucerias and see what brings so many people to this city.
More than anything, it's the vibe. Bucerias is definitely a city, with lots of shops, restaurants, and things to do, but it has a much calmer feel to it than the brash, loud city of Puerto Vallarta.
If you love the convenience of flying into Puerto Vallarta Airport but think Puerto Vallarta is too big, Yelapa is too remote, Sayulita is too much of a party, San Pancho is too small, and Punta Mita is too empty, you should take a look at Bucerias. I think it will hit that sweet spot for you.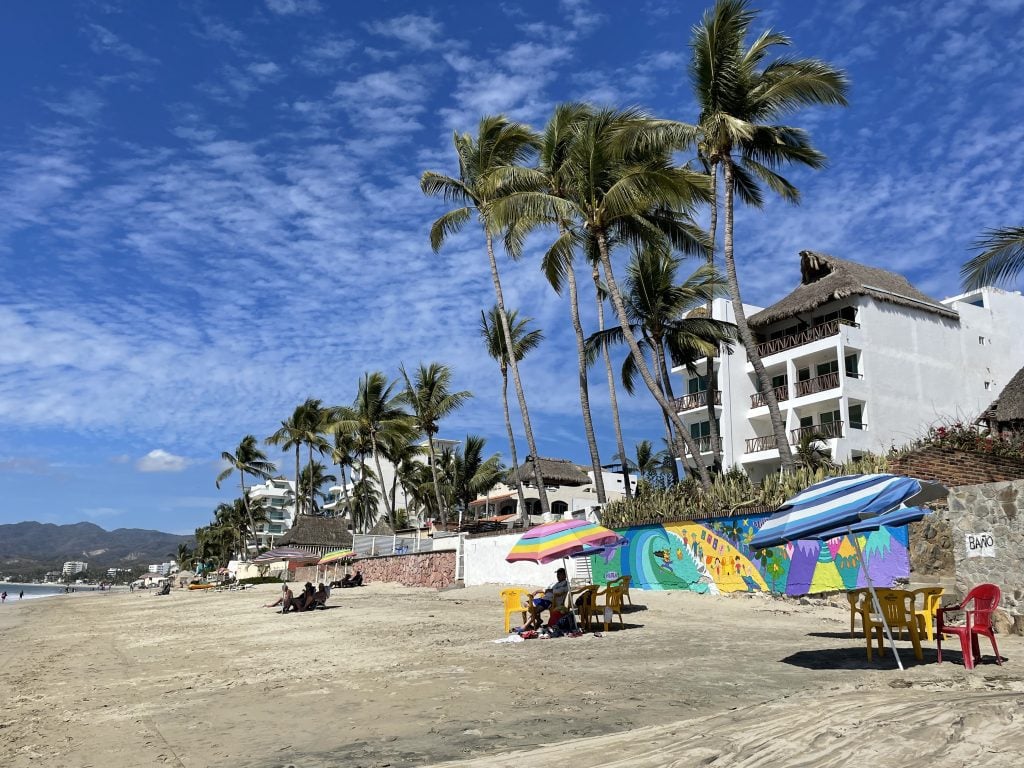 Things to Know About Bucerías, Mexico
Bucerias is a colorful beach and fishing town on the shores of the gorgeous Bay of Banderas on the Pacific coast of Mexico, in the state of Nayarit. "Bucerias" means place of divers, and is not technically a Spanish word, but thought to hail from the original Indigenous people of the area. 
What was a tiny little settlement back in the 1940s has grown into a fabulous holiday destination. The population of just over 16,000 nearly doubles in size with tourists and expats that make their way here from Canada and the U.S. during the high season from November through March.
While you'll likely fly into Puerto Vallarta, nearby Bucerias is a decidedly calmer and less hectic environment, with plenty of things to do and great Mexican food to eat. The beach is clean and calm, and great for kids as the waves are small. 
One thing you should know is that Bucerias is in the same time zone as Puerto Vallarta (Central Time), along with other popular towns in Nayarit like Punta de Mita, Sayulita, and San Pancho, even though the rest of Nayarit is an hour earlier (Mountain Time). Too many travelers were missing their flights out of Puerto Vallarta, so the government shifted the tourist towns to Puerto Vallarta's time zone.
How much time do you need in Bucerias?
I definitely recommend spending at least 2 to 3 days in Bucerias. You certainly won't run out of things to do! Spending a week or more would also be ideal, as it would give you plenty of time to go on a day trip or two.
What are the best day trips from Bucerias?
Visiting the fun city of Puerto Vallarta is an easy day trip from Bucerias. If you're not a city person, check out the surf town of Sayulita or chilled out San Pancho.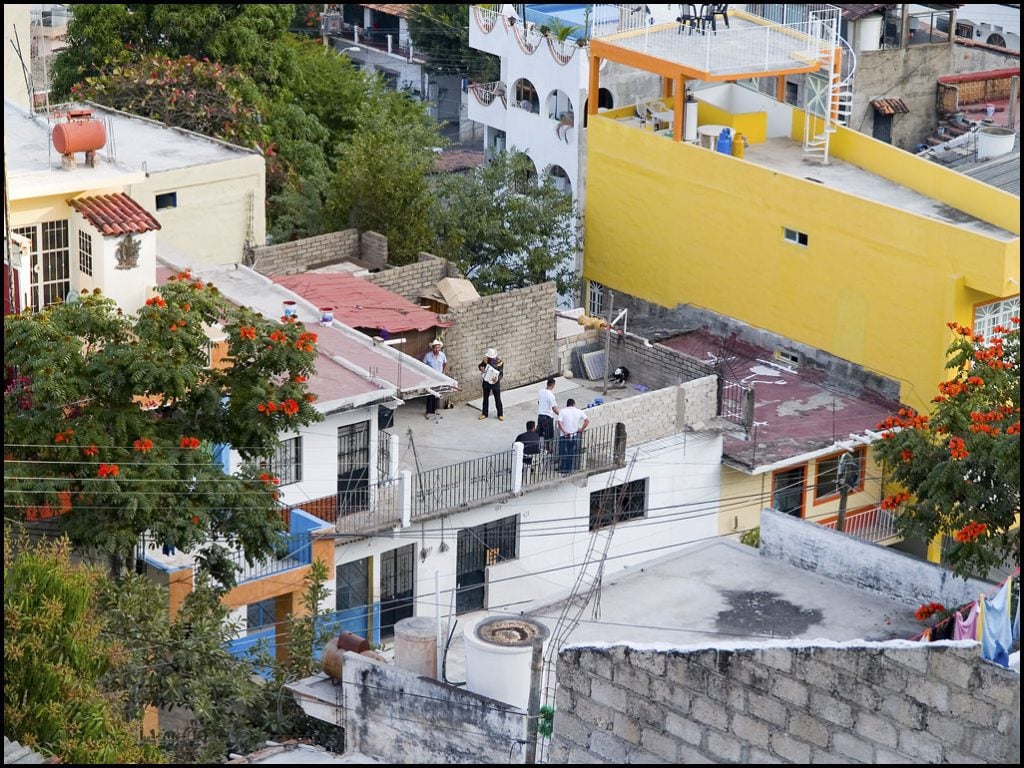 How to Get to Bucerias Mexico
Bucerias is just 20 kilometers (12.4 miles) north of Puerto Vallarta, east of La Cruz de Huanacaxtle along Mexico's central coast. While it's technically located in Nayarit state, it's right on the border of Jalisco.
To get to Bucerias, fly into Puerto Vallarta International Airport (PVR). There are nonstop flights from cities including New York, Houston, and San Francisco; Canadian cities including Vancouver, Calgary, and Toronto; and Mexican cities including Mexico City, Guadalajara, and Guanajuato.
For the best deals, I recommend searching for flights on Skyscanner.
From the airport it's about a 30-minute drive. You can take a taxi, book an Uber, or book a private transfer to get to your final destination in Bucerias. 
Keep in mind that Puerto Vallarta is a big city and while the airport is on the north side of town, southern parts like the popular Zona Romantica are closer to an hour's drive from Bucerias.
Bucerias also has a bus stop with routes to Puerto Vallarta. This is the cheapest way to travel in the region.
How to Get Around Bucerias
Bucerias is a very walkable town, and you don't need to rent a car unless you plan to do a lot of exploring out of town.
It's rare to see any Uber cars available within Bucerias, so instead, I highly recommend downloading the InDriver app. This is similar to Uber, but drivers bid for your ride and you choose one. The quality in the cheaper rides is often far lower than Uber cars (think: no air conditioning).
If you want a taxi to Puerto Vallarta, Sayulita, or anywhere else, InDriver is your best bet.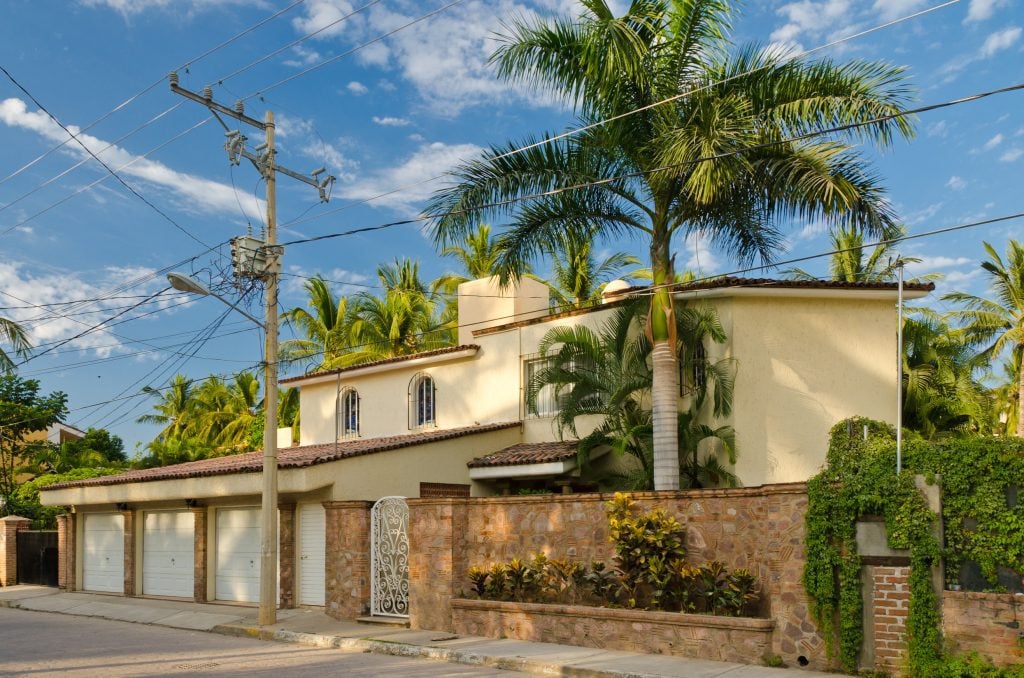 Living in Bucerias
Bucerias is a very popular destination and a good place for American and Canadian snowbirds and expats, and is especially popular with the retiree crowd (though digital nomads in Bucerias are popping up too!). 
If you're thinking about moving to a beach town where your money goes far, with a laid-back atmosphere and friendly people, you'll find Bucerias to be a great place to hang your hat. 
Having said that, PLEASE VISIT BUCERIAS BEFORE YOU MOVE HERE! (You'd be surprised how many people move here sight unseen.) Join one of the Bucerias expats groups on Facebook, peruse the posts, lurk about a bit, see what people talk about, and learn.
If you're ready to take the plunge, start with a trip at least a week long. Live like you would if you lived here. Join a meetup or two. See how it feels. And if it feels good, perhaps it's time to look for some Bucerias real estate.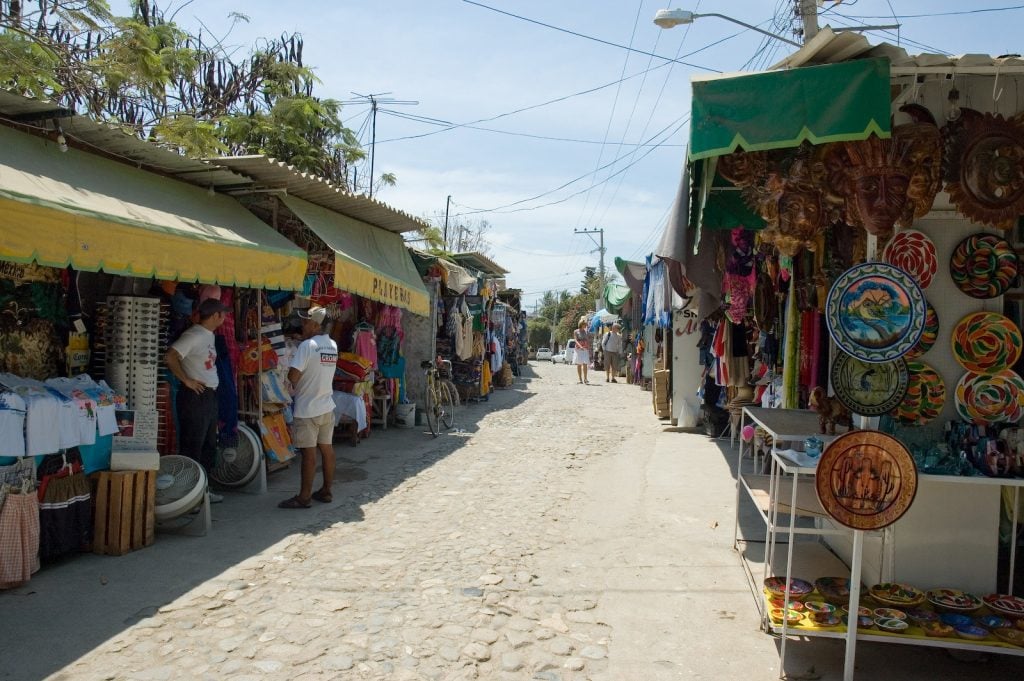 Best Things to Do in Bucerias, Mexico
Whatever your interests may be, there are lots of activities based in Bucerias, but it's also easy to join tours in nearby Nuevo Vallarta, which is just a 20-minute drive south from Bucerias.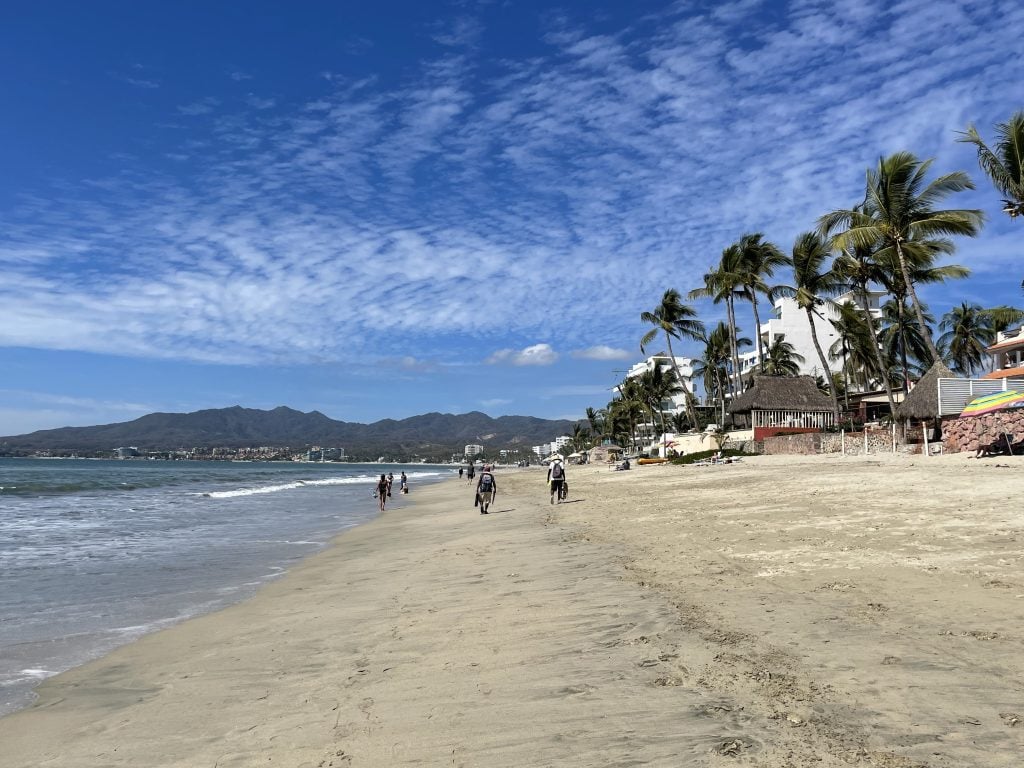 Relaxing Things to Do in Bucerias
Spend a Day at the Beach
It goes without saying that relaxing on the beach is a prime activity here. Doesn't a day of doing absolutely nothing but lying on the beach sound fabulous?
If you want to reserve a table and beach chairs right on the beach, Sukha Beach House can set you up, as long as you meet a minimum spend (usually around 200 pesos or $10 USD). 
Stroll the Cobblestone Streets
Bucerias has a lot of cool spots in town worth exploring. With lots of galleries, cafes, and interesting places to stop, the best advice I can give is to move at your own pace and explore.
And don't buy souvenirs until the end of your trip — you might find something you like even better a few days later!
Bucerias Art Walk
Bucerias is a mecca for artists, and joining the art walk is a great way to get to know the local art scene and artists.
Every Thursday evening from November through March, this free self-guided tour covers most of the art district and Golden Zone. Art galleries have open houses, and some serve cocktails and snacks.
El Eden Botanical Garden
Technically a nursery, the free El Eden Botanical Garden does a stunning job of growing a wide variety of tropical plants. The grounds are just amazing to walk through, and the palm trees are huge. A lovely spot for a casual stroll.
Visit El Cora Crocodile Sanctuary
Find your inner Steve Irwin! Learn about the lives of crocodiles as told by a local veterinarian while you tour the El Cora Crocodile Sanctuary. By doing so, you'll also support local conservation efforts.
Get a Massage on the Beach
Bucerias is famous for its beach massage shacks, and this is one of the best things to do in Bucerias if you're coming for a day trip from Puerto Vallarta. There are several shaded stands right on the beach, where masseuses offer expert massage treatments.
Prices can range from 300-600 pesos ($15-30) per hour. All the reason to splurge on a longer massage. If you want to book your massage in advance, Angie Massage is a great spot. 
Learn Ukelele on the Beach
Yes, seriously! Where else will you get to learn the ukulele in an idyllic location?
No matter your skill level, take a lesson from an experienced music teacher with the glorious views of the beach as a backdrop. Learn your favorite song on this classic instrument! You can learn more about the lessons here.
Professional Photo Shoot in Bucerias
Professional photo shoots are one of my favorite things to do while traveling. It's so worth it to get gorgeous photos of yourself or your family without badgering random onlookers and hoping they do a good job!
You can see packages from local professional photographers here. They specialize in sunset shots.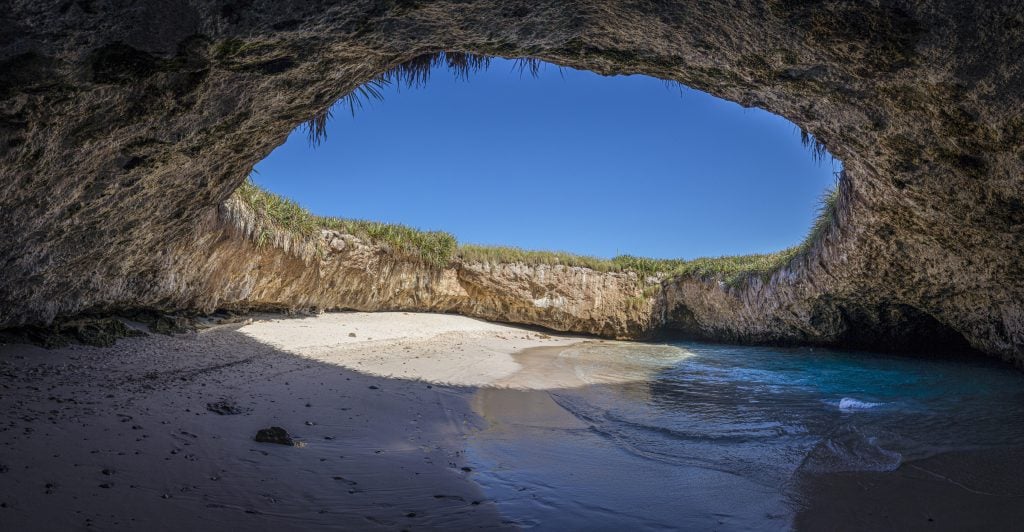 Active Things to Do in Bucerias Mexico
A lot of the active activities in Bucerias involve Banderas Bay, which is home to outstanding whale watching. Seriously, here you often see humpback whales without even making an effort! For this reason, I recommend taking a boat tour of any kind while you're in Bucerias.
Stand-Up Paddleboarding
Ordinarily I don't recommend learning to SUP in the ocean, as the waves can be tough for beginners, but Bucerias is a lovely exception. The waters here are so calm, you can easily learn how to stay up on a paddle board!
Bucerias is a great place to get a tutorial on SUP, then paddle along the tranquil coast as you take in some amazing sunrises and sunsets, and maybe even a dolphin or whale sighting!
There are many SUP rental places a long the beach. Bucerias Surf & SUP is a great option.
Go Kiteboarding
Bucerias tends to have strong winds on the water, especially from February through June, but it's a popular place to learn kiteboarding all year round. Not a bad extreme sport to learn on the beach!
Several companies — including Kite Zone, Kite Mexico, and Surf Mexico — offer lessons for all levels and have both Spanish- and English-speaking instructors. 
Go on a Bike Ride in the Countryside
What can be more freeing than spending a couple of hours on two wheels, exploring the wide-open spaces outside Bucerias like a local? Join a bike tour in Bucerias! And it's far more than just exploring the town.
Your hosts will take you through some stunning landscapes where you'll experience country life in Mexico on this cycling tour. You can learn more here.
Visit the Islas Marietas
If you enjoy visiting remote nature-filled islands, take a a catamaran tour exploring the treasures of the Marietas Islands. It will be a day of kayaking, snorkeling, or stand up paddleboarding. You can learn about that here.
Also on Islas Marietas, you can explore the legendary Hidden Beach — a protected and super-exclusive island home to an open-roofed cave so hidden that you must swim through a tunnel to get there! Tours are limited, and you'll need to book ahead, which you can do here.
I did the Hidden Beach tour and it was an unforgettable day on the water.
Sail to Las Caletas for a Beach Getaway
Las Caletas is one of most popular activities in the Puerto Vallarta region. It's a beach club with lots of relaxation and adventure options — think hammocks, water sports, a bar, a zipline, and lots of fun in the water. This beach is only accessible by boat.
You can learn about Las Caletas here.
Go Horseback Riding
Explore the small village of Huerga Blanca and immerse yourself in the beauty of the jungle on this horseback riding experience. You'll explore small town Mexico, the jungle and all the animals that lie within, and a breathtakingly beautiful beach as well.
Release Sea Turtles
Releasing sea turtles is an extraordinary event and one of the best things to do in Bucerias with kids. However, the hatching season is during low season, from July through December. If you're here during that time, there are hatching events around the region.
One great way to get involved is to sponsor a sea turtle nest and release the babies when they hatch!
Rhythm of the Night
Another of the epic activities of the Puerto Vallarta region is Rhythm of the Night, an acrobatic dinner show under the stars that doubles as a sunset cruise on the Bay of Banderas. It may sound like a cheesy touristy event, but I met some locals who are huge fans as well!
You can find out more about Rhythm of the Night here.
Go Golfing
Some world-class golf courses are in the area if you're looking to keep up your game. Flamingos Golf, The Lakes Course at Vidanta Nuevo Vallarta, and El Tigre Club de Golf are all within a short drive from Bucerias.
Foodie Things to Do in Bucerias
Enjoy local food on a walking tour
Is anything better than a local food tours? The Bucerias Foodie Experience explores the golden zone of Bucerias, walking from shop to shop and sampling the city's best delicacies.
My recommendation? Do this on your first day or one of your first days. Then you'll know the dishes to look out for and the places that do them best.
Or go on a bike food tour! 
The perfect pairing of food and bikes can be had on this leisurely 10-km (6-mile) journey. You'll visit local spots, sampling local coffee, artisanal juice, and delectable tacos. You can find out more about the tour here.
Or a beer, wine, and mezcal food tour! 
Get some true local flavors and imbibe on the finer things in life in Bucerias. Not only will you be sampling some fantastic beer, wine, mezcal (the smokier, sexier cousin of tequila) and food, you will hear the fascinating history behind it all on this booze lover's tour.
Join a seafood food tour
Calling all seafood lovers! This seafood-themed food tour showcases fresh delectables from the sea. If it lives in the ocean, you'll find it here — and the quality is unsurpassed.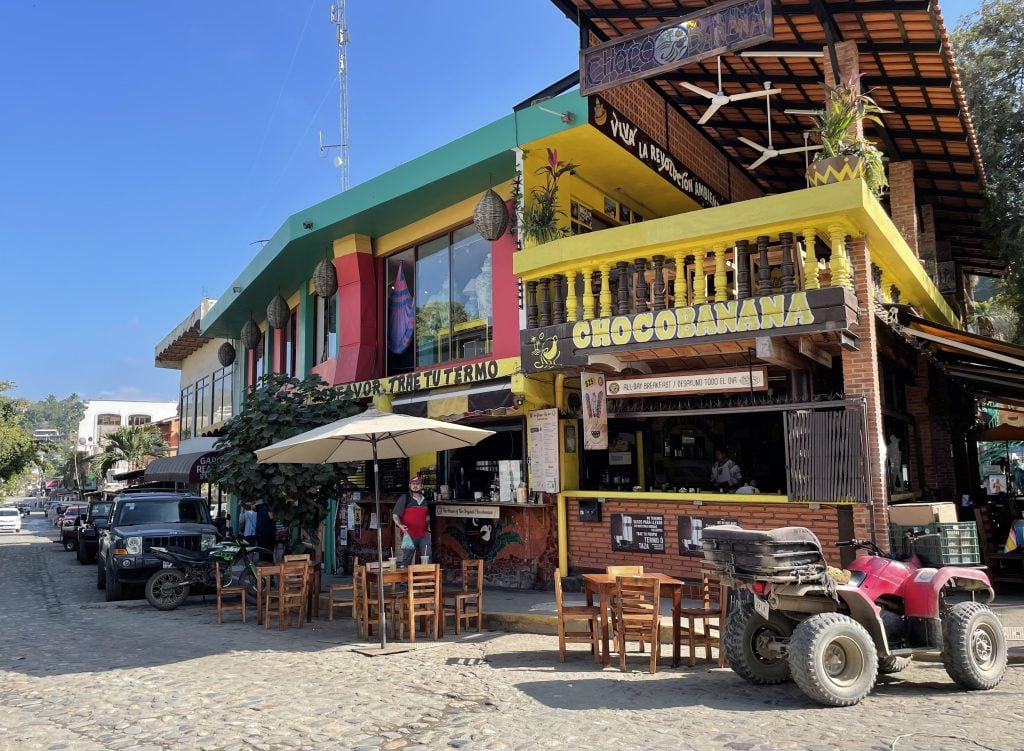 Day Trips from Bucerias, Mexico
I highly recommend taking a day trip from Bucerias if you have more than a few days here. The city is strategically placed for exploring more cool towns in the region.
To get around, use the InDriver app for short trips like Sayulita, San Pancho, or Puerto Vallarta. For longer distances like San Sebastián del Oeste, you'll need a car.
Sayulita
Sayulita is one of my favorite places for a Mexico beach getaway — but I think two nights there is my limit! For that reason, it's a great place for a quickie getaway from Bucerias. Sayulita is a great destination for surfing and it had a bohemian, hippie vibe for quite some time.
Today, Sayulita feels more like a party spot for millennials. The kind of place where you can get high-end cocktails and fabulous cheap street tacos, all while bars blast playlists of Dr. Dre, 2Pac, and 50 Cent.
Which can be a ton of fun — but it can also be A LOT. I do recommend going for an evening to take in the dining and nightlife scene.
San Pancho
San Pancho (full name: San Francisco) is a calm, artsy, and chilled out beach town that has managed to fly under the radar for several years. San Pancho is quiet in many ways — there are just a handful of shops and restaurants, and you may have zero phone signal.
But the swimming here is excellent, especially if you want to swim in waves bigger than Bucerias has. I also did this wonderful bike tour in San Pancho which was the best way to learn about the town's quirky history!
Just 10 minutes down the road from Sayulita, you can visit both towns in a single day. In fact; a great way to experience San Pancho is through a guided tour. This is a good one that takes in both San Pancho and Sayulita.
Puerto Vallarta
Just because you're staying in Bucerias, it doesn't mean you have to avoid Puerto Vallarta completely! PV is famous for its nightlife, dining scene, and legendary LGBTQ scene. In fact, Puerto Vallarta is THE LGBTQ beach destination of Mexico. Most of the action is in the Zona Romantica neighborhood.
I had a great time living in Puerto Vallarta for the winter — but I think it excels more as a vacation destination than a long-term living destination. There are so many cool things to do, from hiking the beach path to Las Animas to taking food tours.
Restaurants and bars exist to fit every budget, but for the very best dining, check out the cool restaurants in the up-and-coming Versalles neighborhood.
San Sebastian del Oeste
San Sebastian del Oeste, an inland destination, is a beautiful and cool respite from the coast. One of Mexico's many Pueblo Magicos, or magical towns deemed worth visiting for their culture, this is a place to visit if you enjoy architecture and a more local feel.
If you want to visit San Sebastian del Oeste, you'll need a car. It's a bit hairy otherwise. While you can get there on your own, I recommend doing this destination by a tour so you don't have to worry about driving.
Best Restaurants in Bucerias, Mexico
There are SO many good restaurants in Bucerias! And new ones are popping up all the time. Here are some good ones:
Luna Luna. If you're looking for a dynamite breakfast spot in Bucerias, head to Luna Luna! This is THE place to go for brunch, too. Their chicken and plantain sopes are justifiably amazing, they make a killer breakfast sandwich, and their chorizo is made in-house. 
Los Dorados de Villa Birria. Birria is a sweet, sour, and slightly spicy breakfast stew made with goat meat or beef that is slow-cooked to perfection. And Mexicans love eating it with tortillas (as they do pretty much everything). Don't miss this awesome regional dish while in Bucerias.
Lamara. For amazing ceviche and tostadas you won't believe, come to Lamara. This is a great spot for seafood lovers.
Tacos al Pastor El Fogoncito. Tacos al pastor are THE dish of Mexico — delicious pork marinated in salsa and chiles and served with pineapple atop a tortilla. Everyone has a favorite tacos al pastor place in Bucerias. Maybe this will be yours.
La Postal. Known for their wood-fired pizza and freshly made pastas, everything on the menu is fresh and delicious, with excellent service at a reasonable price. A nice break from Mexican food when you need it.
La Negra. An eclectic restaurant in a charming old building, their pizzas and tacos are delish, but come here for the seared tuna steak burger!
Mezzogiorno. If you want to dine on the beach and love pasta, this is the ultimate Italian restaurant in Bucerias. All the tables have a great view for a romantic sunset dinner. 
Fat Boy Seafood. If you'd rather have a meal from the sea with your sunset view, Fat Boy has the freshest seafood dishes at good prices. 
Mar Y Sol. One of the more popular beachfront restaurants, a favorite place is the Zarandeodo Fish, a local delicacy slowly smoke-grilled and basted with chili and spices.
Sandrina's. For fine dining in a beautiful setting, indulge in excellent Mediterranean food and great service. You can also take cooking classes here!
The Snack Bar. Located on Bucerias's main square, the menu is amazing and the beer is cold. Live music happens on the weekends.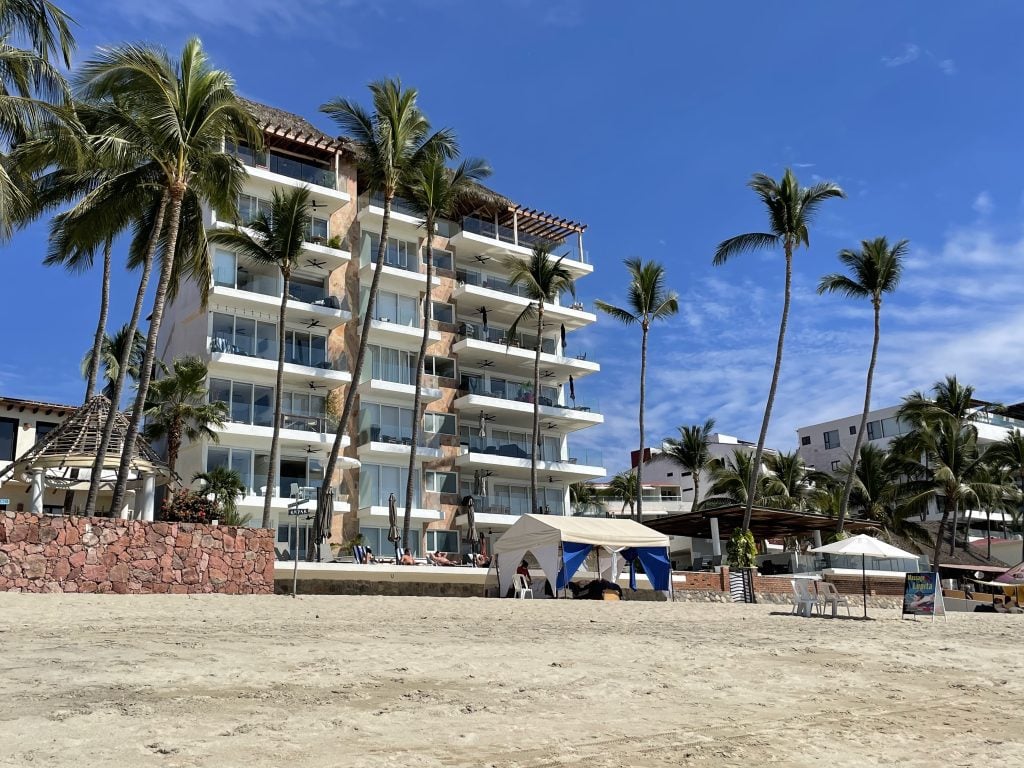 Where to Stay in Bucerias, Mexico
Where's the best place to stay in Bucerias, Mexico? Geographically speaking, the tourist zone is between the main highway (Boulevard Riviera Nayarit) and the beach, between the main Plaza Bucerias and the Royal Decameron Complex.
I recommend staying within this geographical area. If you stay here, you'll be within easy walking distance of most things to do in Bucerias.
Best all-inclusive resort in Bucerias: Royal Decameron Complex. Featuring three vibrant hotels — Flamingos, Tropical, and Royal — it's located on the beach with tons of activities and amenities. The kind of place you won't want to leave (and don't really have to!).
Best luxury hotel in Bucerias: Refugio del Mar Boutique Hotel. Just one block from the beach and close to the Art Walk, all of these stylish rooms have a small kitchen to make your own meals, along with an on-site restaurant and grocery delivery service.
Best mid-range hotel in Bucerias: Hotel Condominium La Posada de Bucerias. A self-catering apartment-style hotel, making it easy to cook at home, this hotel is just a two-block walk to the beach. 
Best budget hotel in Bucerias: Hotel Palmeras. A low-key property with cozy suites, each with its own little kitchen and featuring an outdoor pool and rooftop gazebo, all for a price that won't break the bank.
Find the best deals on Bucerias hotels here and see all Bucerias home rentals here.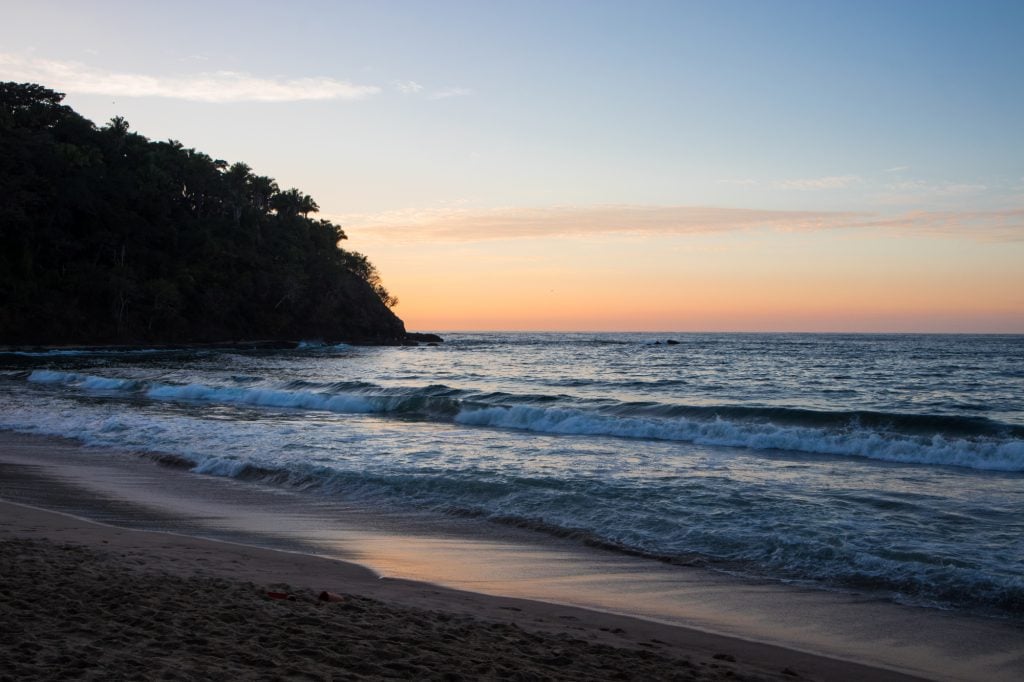 Travel Insurance for Mexico
One last note — it's absolutely vital to have travel insurance before traveling to Mexico. If you get sick or injured on your trip, if you get robbed, or even if you have to be flown home for more care, travel insurance will protect you from financial ruin. I use and recommend World Nomads for trips to Mexico.
Travel insurance will help you in your hour of need if you come down with appendicitis in Bucerias or fall and break a bone while on a bike tour, and if your flights get canceled due to bad weather, you can get accommodation and new flights paid for.
As always, be sure to read your policy carefully and make sure it's a fit for you. See what World Nomads covers here.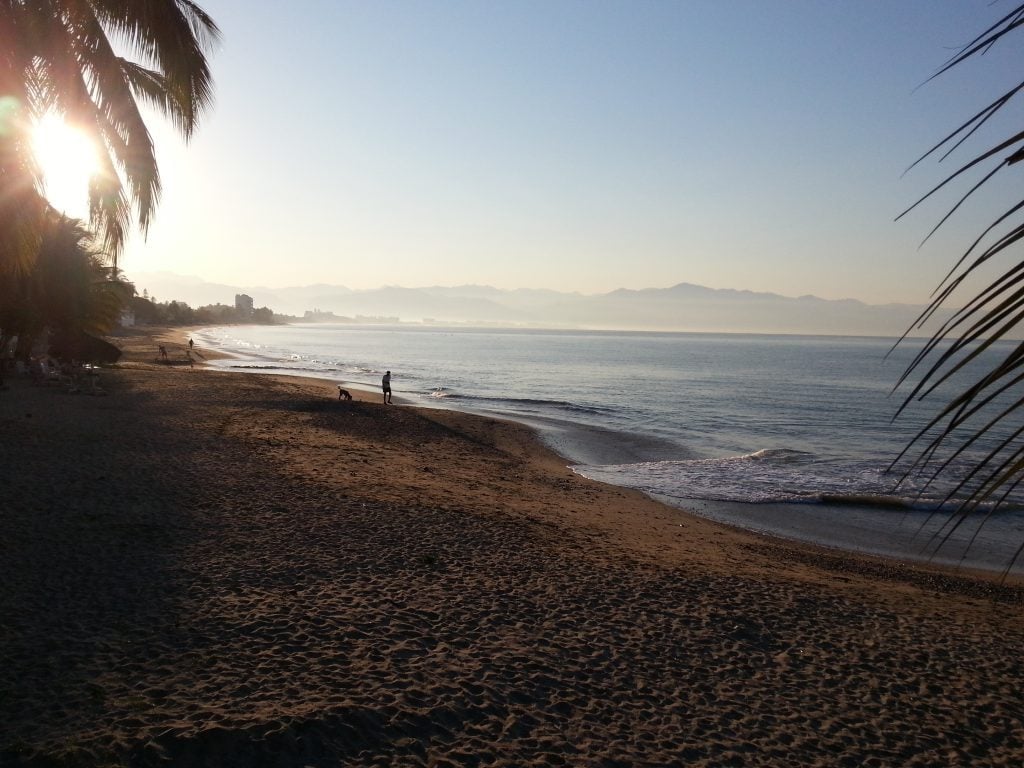 Is Bucerias Worth Visiting?
I think that Bucerias is absolutely worth visiting — IF it's right for you. Because it's not for everyone. Some travelers thrive in more of a city atmosphere like Puerto Vallarta; others thrive in a place with a younger travel crowd like Sayulita.
That said, it's undeniable that Bucerias has the best of both worlds: a small town with a relaxing beach vibe and lots of things to discover, with the convenience of a major city not far away. Throw in the fun restaurants and art galleries and you've got a winner.
If this sounds good to you, then I think you would really enjoy Bucerias.
Planning a Trip to Mexico:
Places to Visit in the Yucatán and Mexico's Caribbean Coast:
Places to Visit in Inland Mexico:
Places to Visit on Mexico's Pacific Coast: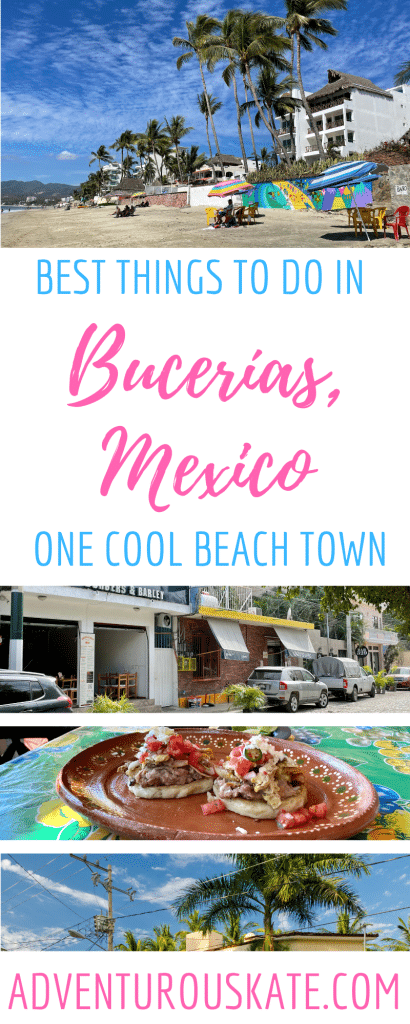 Have you been to Bucerias? What did you like about it? Share away!
Autor: Adventurous Kate
Fuente de contenido