Adventurous Kate contains affiliate links. If you make a purchase through these links, I will earn a commission at no extra cost to you. Thanks!
Is it safe for a woman to travel alone in Colombia? I wanted to find out for myself. One of the main reasons why I traveled to Colombia alone was to report for you, dear readers, on what it was like to experience the country as a solo female traveler.
I visited Colombia for just under three weeks and explored Cartagena, Medellín, Guatapé, El Peñol, Salento, the Valle de Cocora, Bogotá, and Zipaquirá. In a single trip I hit up most of the major tourist destinations in the country.
Tell your family that you're going to Colombia, though, and they'll probably freak out. "It's not safe!" is usually the first thing out of people's mouths. And it's understandable why they would say that — for many people, drugs, kidnappings, and Pablo Escobar are the first things that come to mind when you mention Colombia.
But it's not like that anymore. Colombia is exponentially safer today than it was in the 1990s.
I have a lot of friends who are hardcore travelers, and almost everyone I know who has been to Colombia considers it one of their favorite countries. That's huge. I can't think of any other country that earns such universal praise. Maybe Japan.
So I went to Colombia on my own — and I had a blast. Most importantly, I stayed safe. I don't quite consider Colombia one of my favorite countries, but I had a wonderful time there and I encourage travelers to check it out.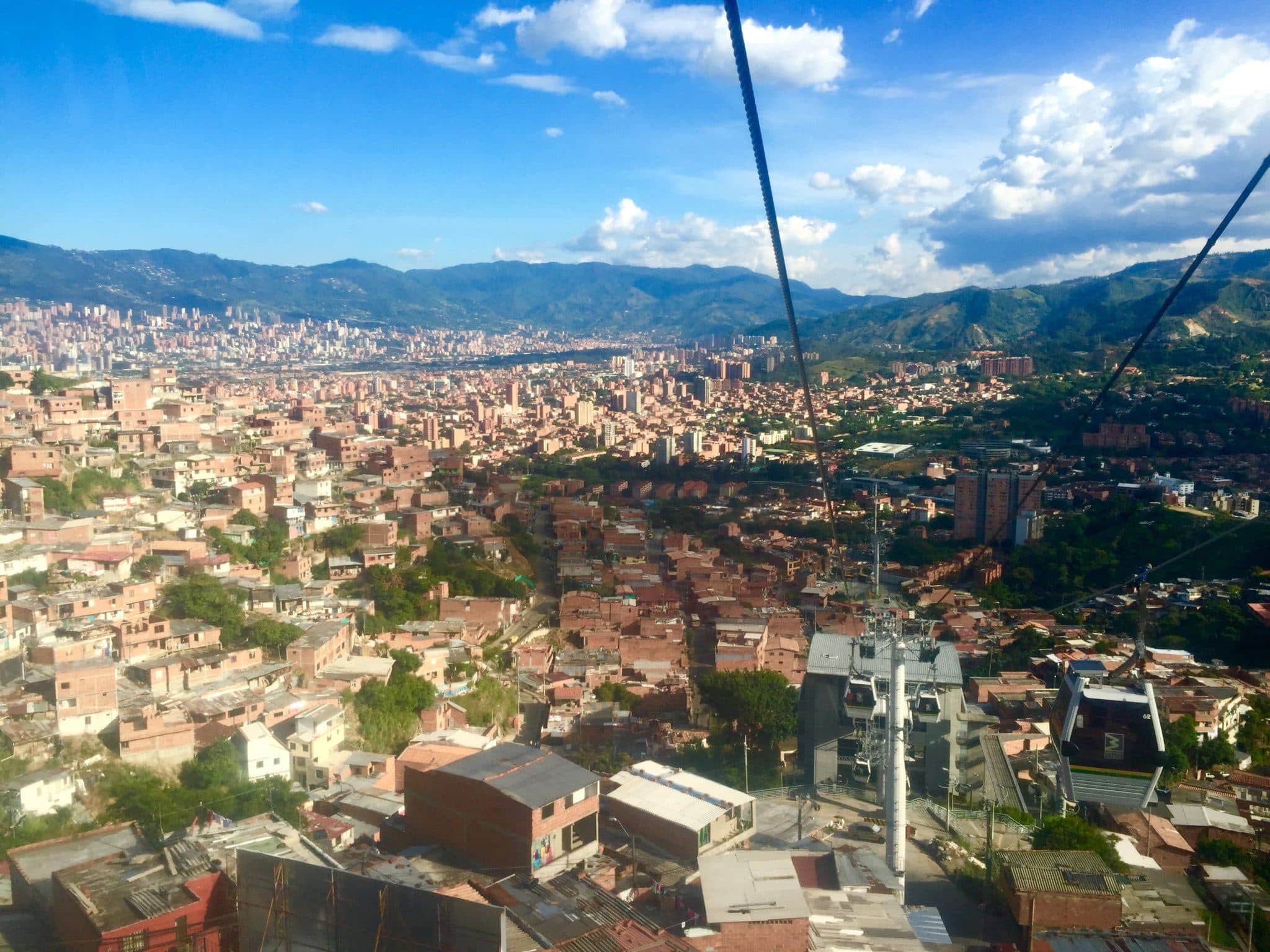 First of all: it's not the 1990s anymore.
In the mid-90s, Pablo Escobar was king and Medellín had one of the highest murder rates on the planet. Today, digital nomads from around the world flock to Medellín to enjoy its year-round spring-like weather and lively nightlife.
Conflict casts a long shadow. I've found that 90s conflicts in particular tend to be brought up today. Many people I've talked with about my travels were worried that the Khmer Rouge is still fighting in Cambodia, that bombs are falling in Bosnia, or that South Africa is still in chaos post-apartheid. These were all major conflicts that happened during the 90s, but are nonissues today.
Cable news doesn't report anything when things are good. And for that reason, many people today still associate Colombia most strongly with drugs, cartels, murders, and kidnappings.
Today, things are different. Year after year, Colombia has become more peaceful. Kidnappings decreased by 90%. Now Peru produces more drugs than Colombia. Gun violence in Colombian cities is much lower than many American cities. And in 2016, Colombia's government ratified a peace deal with the FARC, the country's largest rebel group and the group behind many kidnappings. This was a major step in establishing long-lasting peace.
Something to keep in mind is that the 1990s were 20 years ago. Where were you 20 years ago? The world has changed a lot since then, and so has Colombia.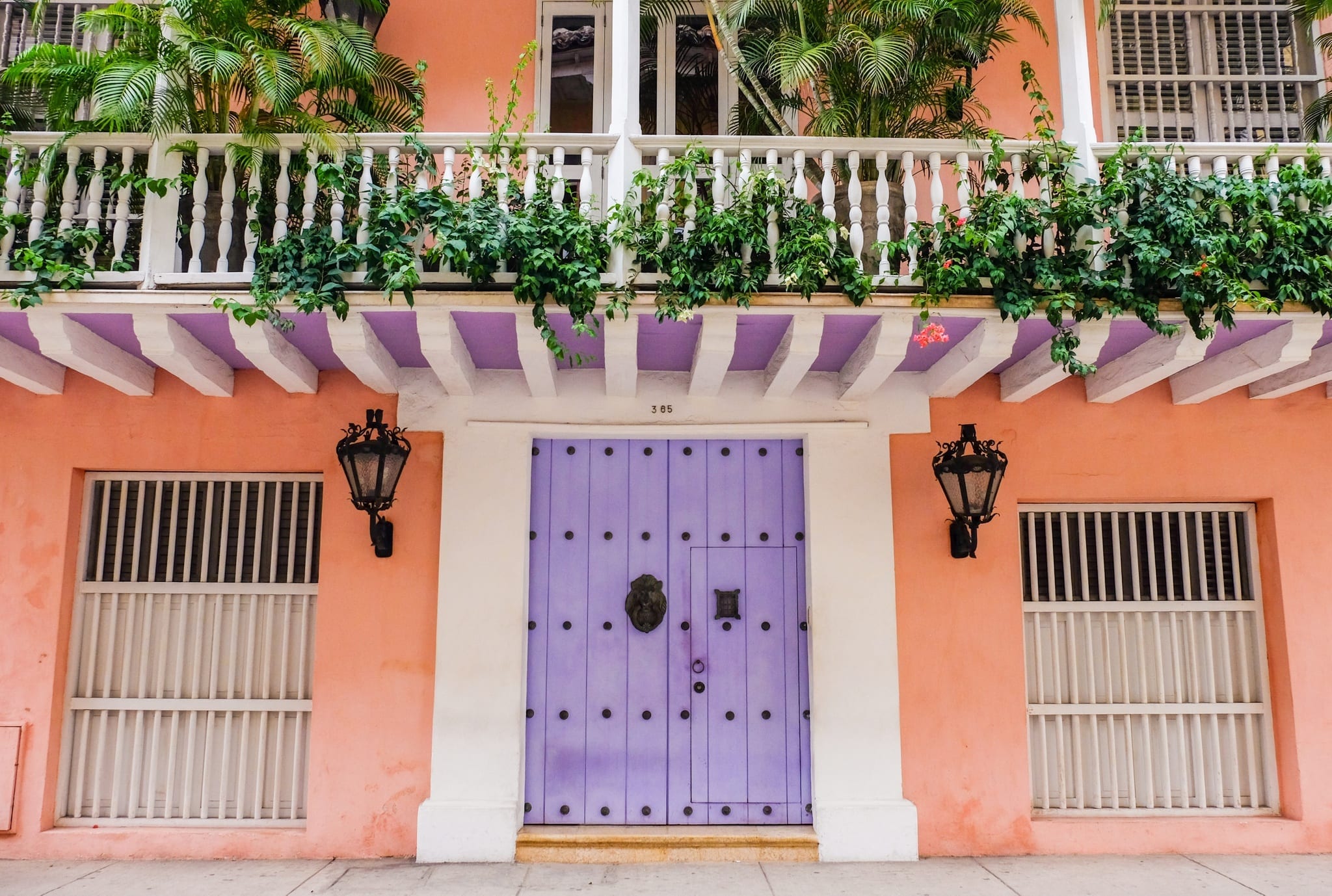 Is Colombia Safe for Solo Female Travelers Today?
That's where things get a bit more complicated. I had a perfectly safe solo trip to Colombia — nothing remotely bad happened to me. I was also intensely cautious, and perhaps a bit lucky.
When you're a woman traveling alone in Colombia, you will hear lots of anecdotes from other travelers. There are women who had a safe time and will say, "Don't worry, Colombia's fine, nothing happened to me!" And then you'll hear from other women who will say, "I know so many people who got robbed there."
Think about Colombia like Yelp reviews. People who had a bad experience will assume that everyone else's experience was awful. And people are going to rave and think that everyone who had a less-than-perfect experience was an idiot. The job is sifting through the reviews and trying to find a common narrative.
Here's the narrative — even experienced travelers can fall victim to crime in Colombia, and they often do. And for that reason, I'm not going to say that Colombia is perfectly safe because I happened to have a perfectly safe trip there. It's more nuanced than that. Colombia requires extra precautions, and this post will go into detail on which precautions to take.
Most of the guides I've read for women traveling alone in Colombia shockingly underplay the dangers. I think that's wrong.
My job is to teach women how to stay safe while traveling the world. I take that responsibility seriously. I understand the temptation to tell women that Colombia is much safer than people think it is — and it is — but it shouldn't be done at the expense of failing to mention the realities of traveling here.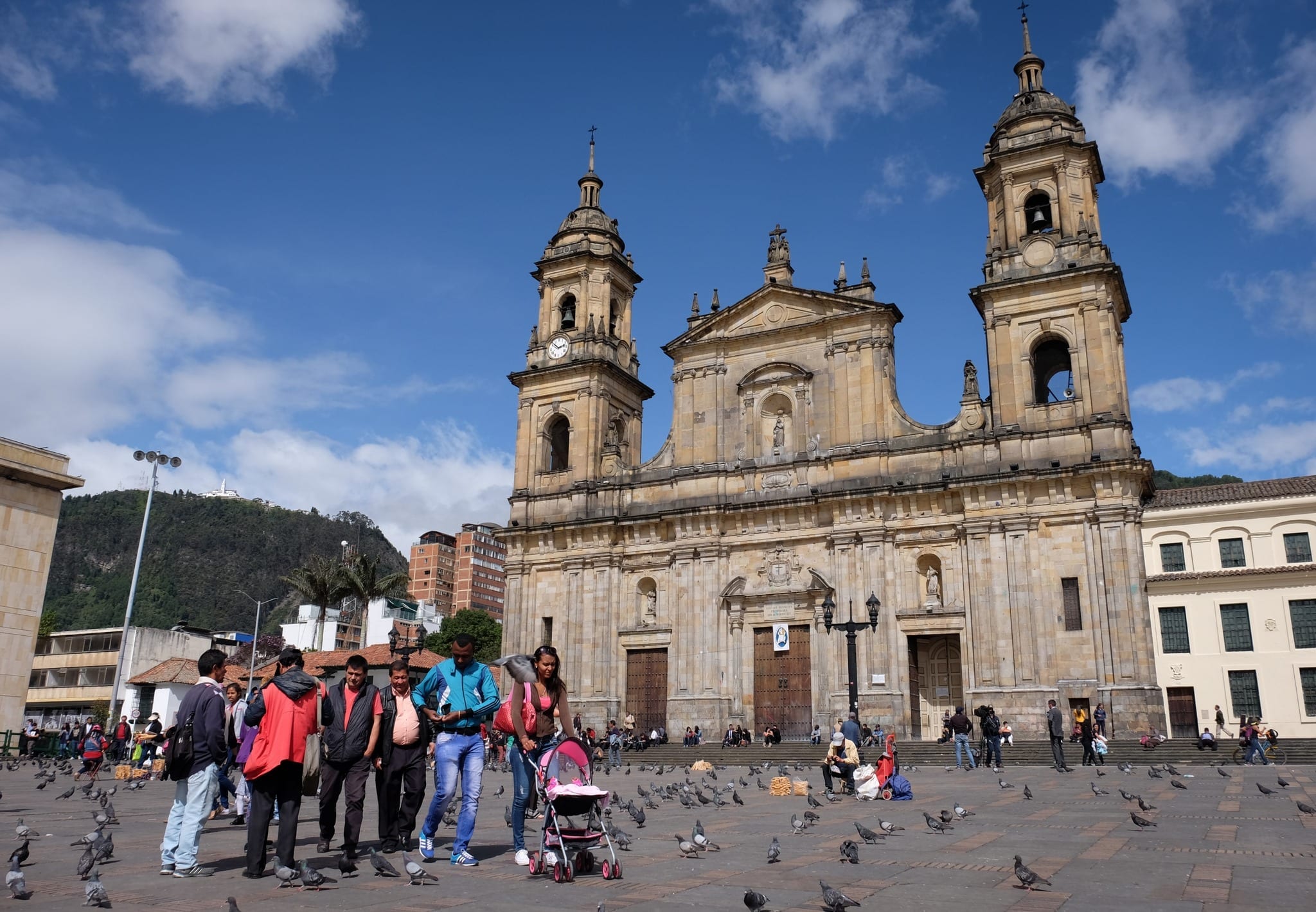 I'm going to quote a few lines from Travel.State.gov, the US government's guide for travelers:
Terrorism: The National Liberation Army (ELN) and dissident groups from the Revolutionary Armed Forces of Colombia (FARC) continue plotting and executing attacks in Colombia.

Crime: Crimes and scams against unsuspecting tourists are common in urban areas. Firearms are prevalent in Colombia and muggings or robberies can quickly turn violent…Robberies by people riding motorcycles are common in all major cities. U.S. citizens have been robbed by individuals posing as police officers. U.S. citizens reported sexual assaults in several different cities throughout Colombia.

ATMs: People are sometimes robbed after using automated teller machines (ATMs) on the street. Use ATMs inside shopping malls or other protected locations.

Taxis: U.S. citizens have been killed during robberies while using taxis, most recently in September 2015 in Medellin. Use telephone or internet-based dispatch services whenever possible.

Disabling Drugs: Criminals may use drugs to temporarily incapacitate unsuspecting victims and then rob or assault them.
While the majority of travelers to Colombia visit without incident, there is still quite a bit of crime that happens. Even so, the majority of crimes that happen against tourists are petty crimes (like pickpocketing and robberies), which you can guard against.
One thing that is scary is the use of disabling drunks like scopolamine. Scopolamine, also known as Devil's Breath, is a powdered drug that disorients you when you breathe it in. (Yes, it's the same name as the motion sickness patch.)
Criminals distract you, blow the drug on you or put it in your drink, and then they rob you, convince you to empty your bank accounts, and you'll have no memory of it the next day. Vice did a documentary about scopolamine here.
Kidnapping today is far rarer than it used to be in the 90s, but it does still happen. Most of the time, it happens in areas where tourists are told not to go — like the Darién Gap.
You can reduce your risk by sticking to the beaten path in Colombia and flying Viva Colombia for longer overland journeys (see more on that in the Travel and Safety Tips for Colombia section.)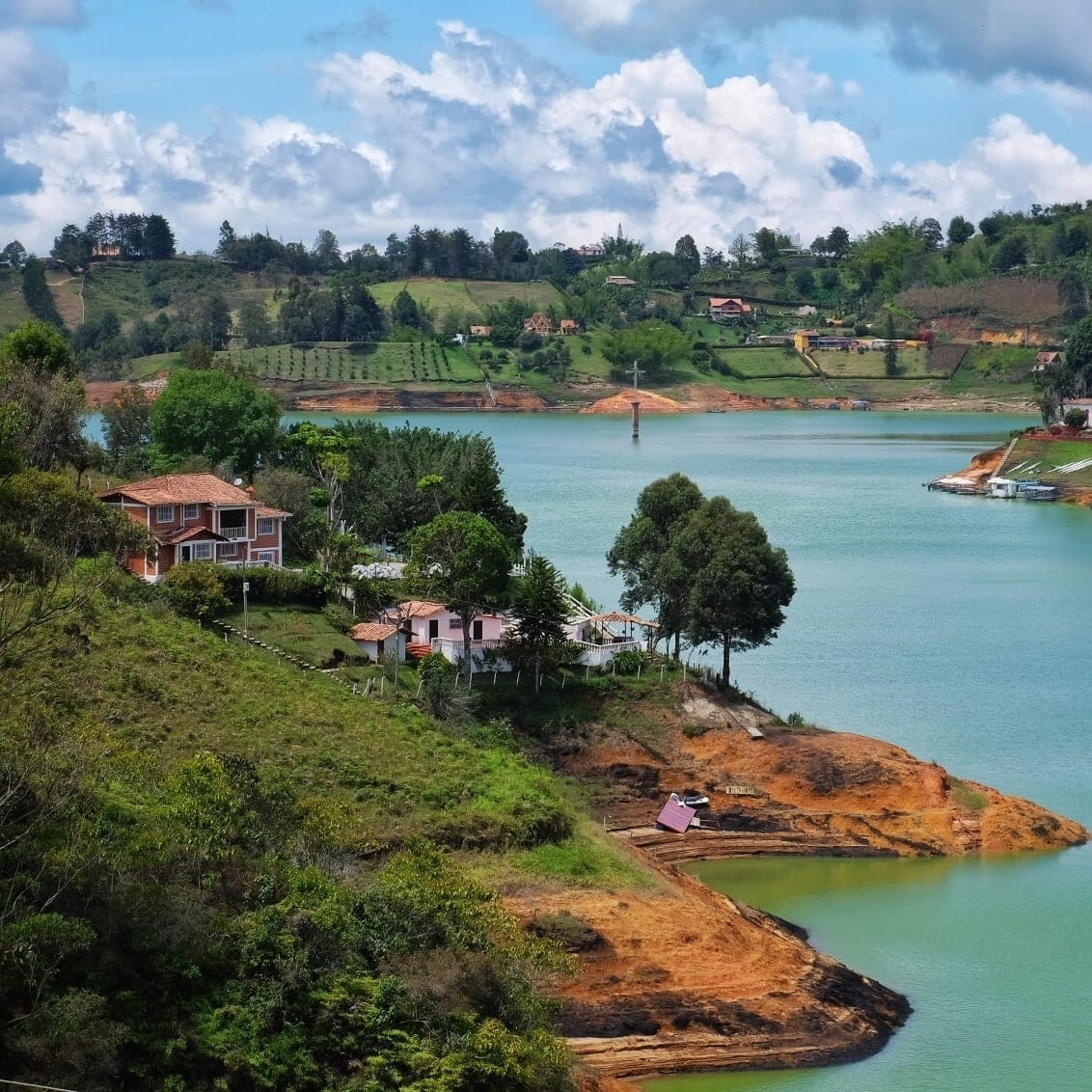 Is Colombia Good for First-Time Solo Female Travelers?
I do not recommend Colombia for first-time solo female travelers. This is a destination that requires a lot of expertise and it's not the kind of place where you want to try solo travel for the first time.
The only exception would be for someone who has already traveled extensively and/or lived in Latin America and speaks decent Spanish.
Instead, I encourage first-time solo travelers to book a group tour to Colombia.
G Adventures offers more than a dozen tours to Colombia. I have traveled with G before and recommend them, as they employ local guides, focus on sustainability, and keep their tour sizes small. They're a lot of fun, too! Here are some of their Colombia tours:
If you're looking to plan your first solo trip ever in Latin America, I recommend choosing Mexico or Central America rather than Colombia. Costa Rica and Belize tend to be the easiest for first-timers, followed by Mexico and Guatemala.
---
READ MORE:
Solo Female Travel in Central America
---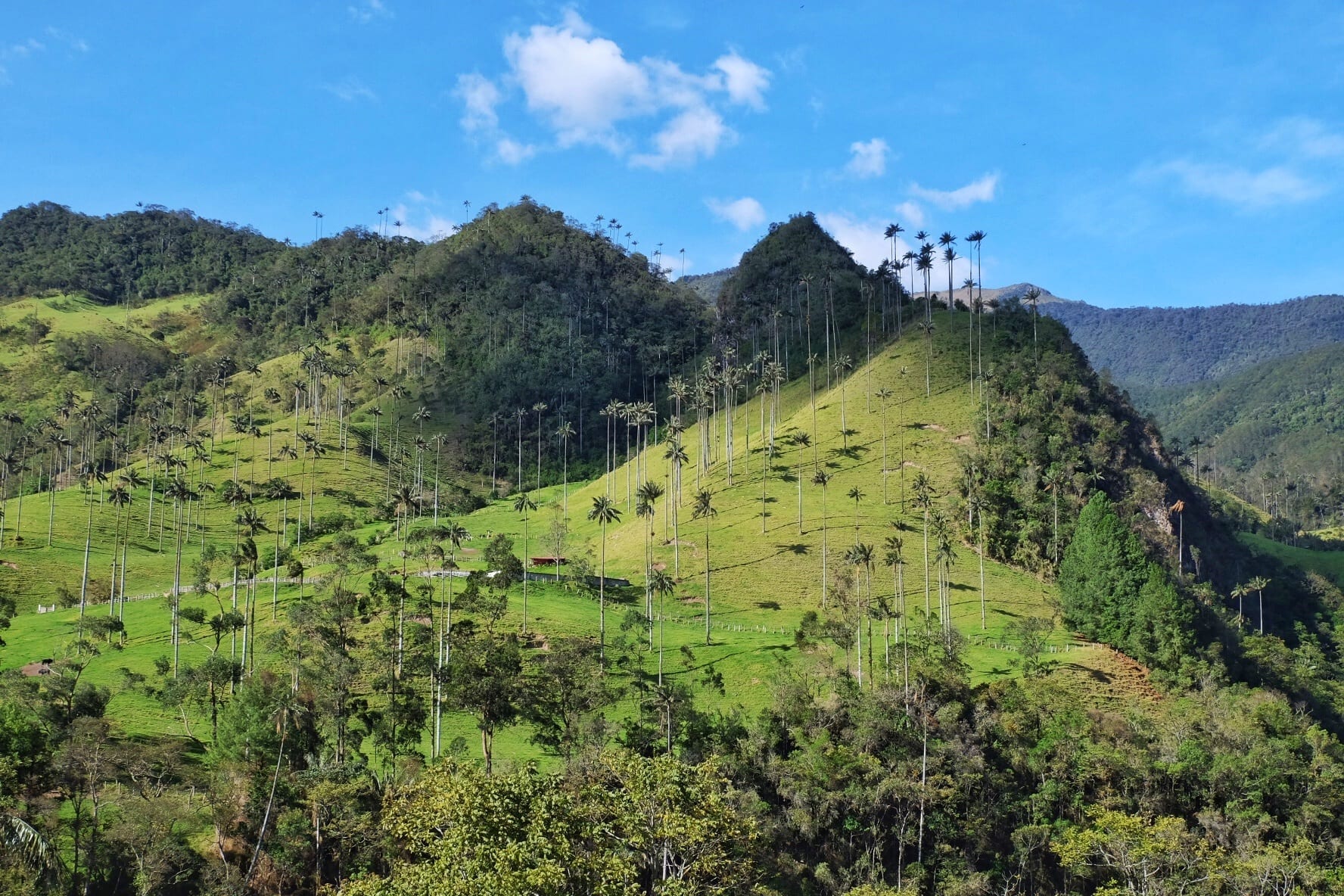 Is Colombia Good for Experienced Solo Female Travelers?
Yes, I recommend Colombia for experienced solo female travelers. I visited as an experienced solo traveler and it was a good level of challenge for me, especially with the language barrier.
I do recommend you to take a lot more precautions than you would ordinarily. While in Thailand or Italy or even Guatemala, you might be comfortable wandering around solo at night, or taking a long walk by yourself in a deserted area, or taking the metro to a random stop and getting off, just to see what's there.
Those are all things I wouldn't recommend in most of Colombia. Instead, I recommend that you team up with other travelers as often as you can.
Arriving on a flight with some foreigners? Ask them if they want to share a taxi to town.
Hear people at the hostel wanting to visit a coffee plantation? Ask if you can join.
As an introvert, I agree that walking up to a group and introducing yourself is the stuff of nightmares, but it's much easier once you actually do it. Most people are very nice and I'm always glad I joined a group. I made more friends in Colombia than I usually do on solo trips.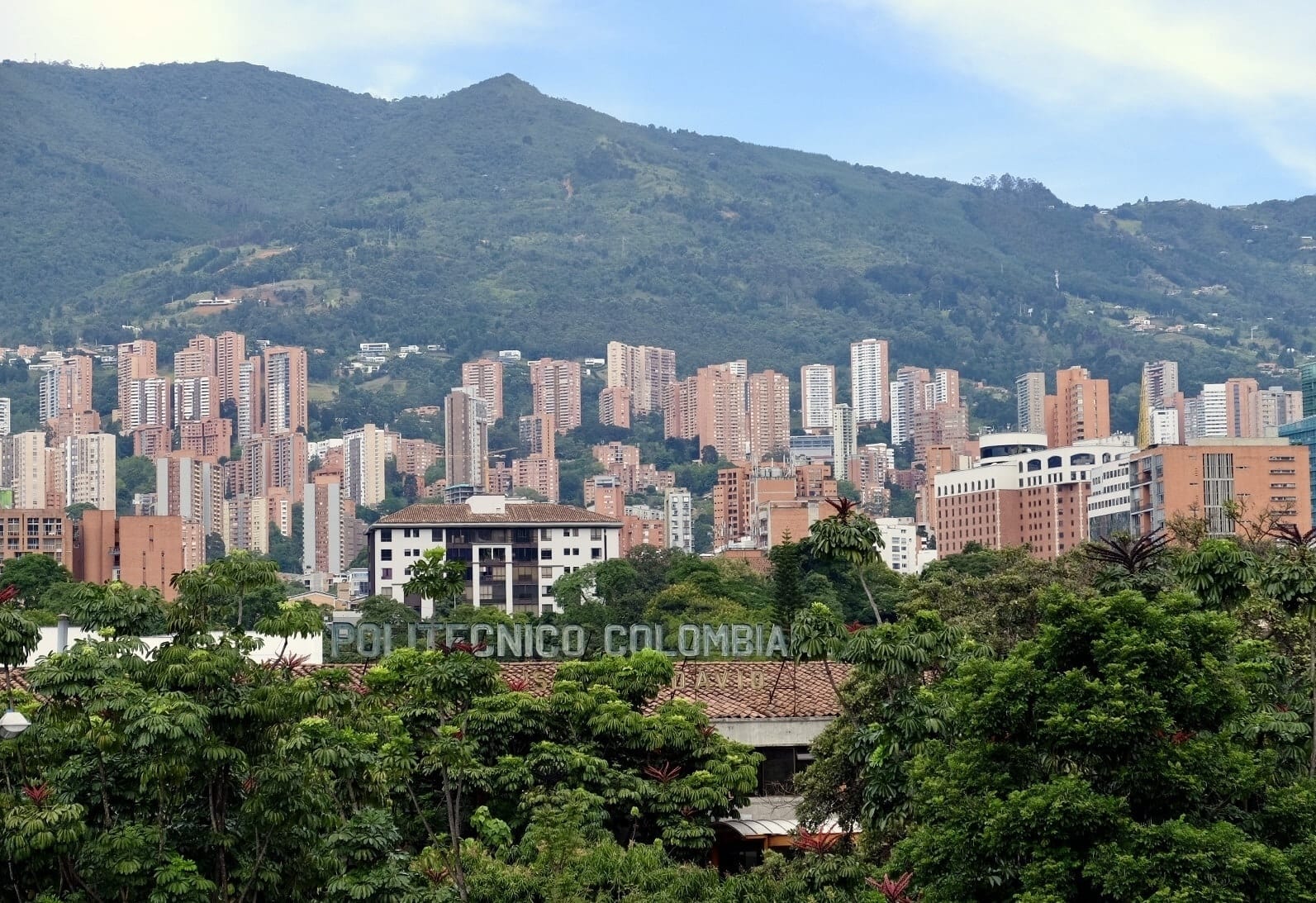 Is Colombia Good for Female Digital Nomads?
There are lots of digital nomads and remote workers living in Colombia — in Medellín in particular. Many of my friends have lived in Medellín on a short- or long-term basis, and all but one of them are male. That's curious, considering that the travel blogging industry is dominated by women (I'd estimate it's around 70% women).
On the surface, Medellín looks great for digital nomads. There's a big expat scene, the internet is pretty good, there are lots of cafes for working, it's affordable, and you've got that year-round springtime climate.
But in addition to that…there's a reason why *cough* STRAIGHT! *cough* men love living here.
The local women in Medellín are gorgeous, it's common for them to have breast and/or butt implants, and they love to date foreign men. Basically, if you're a mediocre guy from the States, you can immediately have a smoking hot girl on your arm, short-term or long-term.
And it's just not the same situation for foreign women. Not that foreign women don't like Colombian men, but it's not like dynamics are the same between local men and expat women.
Like the rest of Colombia, Medellín is a place where you need to constantly think about safety. As a woman, you're constantly weighing whether it's too dark to walk a few blocks home safely. Living in that environment, day in and day out, is exhausting. (It's the same reason why I love South Africa but would never want to live there.)
And when you compare safety between Medellín and other digital nomad cities like Berlin or Chiang Mai or Mérida or Lisbon, there's just no comparison. Medellín is the only place where women need to constantly be on their guard, where walking at night for even short distances can be questionable.
So yes. Medellín does have some positive attributes for people who work remotely, but if you're not interested in dating the local women, I think its "digital nomad heaven" reputation is overblown.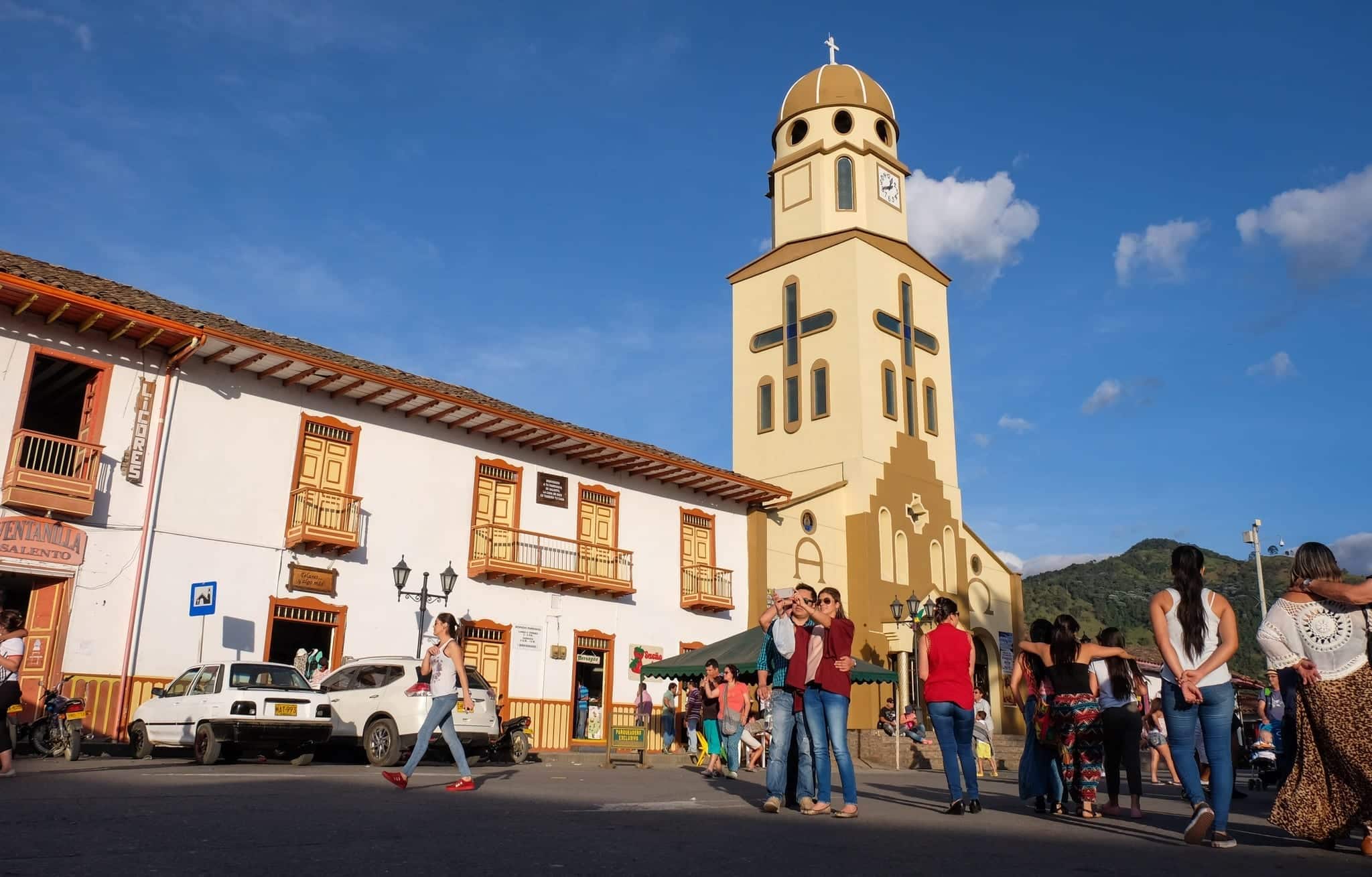 Travel and Safety Tips for Colombia
Most of staying safe in Colombia comes down to using common sense. Don't get blackout drunk, keep an eye on your belongings, be careful who you trust. And it is very important to know some Spanish before you visit Colombia (see more on that in the next section).
Get a SIM card from Claro. Having a SIM card gives you the option to hail Ubers, and Claro has good coverage throughout Colombia. I got my SIM card from a shopping center in the Gethsemane neighborhood of Cartagena. Bring your passport and it helps to know some Spanish, even if it's something simple like, "Estoy aquí en Colombia por diez días y quiero cuatro gig de internet."
Uber exists in many Colombian cities — use it. Colombians will tell you to take Ubers instead of hailing random cabs. Plus you can stay inside until your ride arrives. Uber operates in Bogotá, Cartagena, Medellín, Calí, and Baranquilla. UberBLACK will get you a black car, but I honestly saw no difference in quality between regular Uber and UberBLACK.
Look into the budget airline Viva Colombia. I was shocked that some of the prices weren't much more than the cost of a bus, even when booking a few days out! It's a good way to travel across routes that aren't safe to do overland.
Some journeys are not safe to do overland. And this can change on a dime. Why? Because sometimes buses are robbed — especially public buses. My advice is to ask the person at your guesthouse, or another local, whether it's safe to travel by land to your next destination. Some more cautious people decide to omit overland journeys overland altogether and fly Viva Colombia whenever possible.
Don't take the bus at night. Keep your long journeys restricted to daytime hours.
Don't put yourself in isolating situations. One example of this was when I wanted to visit a coffee plantation in Colombia. I was told that it would be a short, 30-minute walk from Salento down a road, but I ended up teaming up with people from the hostel and hiring a jeep. It turns out that the journey would have taken far longer than 30 minutes and I would have spent a long time as a woman alone with nobody else around, leaving me susceptible to sexual assault.
Don't flash your valuables or wear expensive jewelry. If you're out taking photos with an expensive-looking camera, be extra cautious. Only take out your camera and phone when you need them — don't walk around absentmindedly with them in your hand.
Pickpocketing happens in Colombian cities, especially on public transportation. Keep an eye on your belongings at all times.
If you carry a purse, hold it close to you. I recommend a crossbody purse, made out of a tough material like leather or fake leather, that zips shut. I recommend many purses in this post. Never let it hang behind you — always keep it in a place where you can see it, and keep your hand on it if you're in a crowd.
If you carry a wallet without a purse, don't keep it in your back pocket. This is obvious to thieves and they will grab it and run.
If you use a small backpack, lock it. I use a Pacsafe backpack where you can lock the compartments shut.
Keep your valuables locked up in your accommodation and only take with you what you need that day. I do this with my Pacsafe Travelsafe and I consider it the most important thing I pack. Keep an extra debit card and at least $100 hidden in obscure parts of your luggage.
Get an extra debit card. You should have two debit cards to two different bank accounts. If you only have one, I recommend you get a debit card from Transferwise. Keep a few hundred dollars in your account, hide the card deep in your luggage, and use it if your primary debit card is stolen.
Never leave your bags anywhere unattended. Even if you're used to asking someone to watch your things while you use the bathroom in a coffeeshop at home, don't do that in Colombia. Take your belongings with you. If you're keeping your bag under the table or otherwise out of sight, keep it between your feet or hook the strap around one of the chair legs.
Don't carry tons of cash around with you. You can use credit cards at many places in Colombia, especially in the cities, and carrying lots of cash leaves you vulnerable to theft. Don't be the traveler who loses her wallet and the $500 in it.
Only use ATMs at banks during the day, indoors. Don't use standalone ATMs in convenience stores. Not only do they leave you susceptible to robbery, if your card gets eaten, it's a lot easier to retrieve it from a real bank's ATM. If you can't find a bank, use an ATM in a shopping mall.
The water is safe to drink in Colombia's major cities. Smaller towns are more of a gamble — ask the locals whether they drink the water or use bottle water. While most travelers in Colombia rely on bottled water, it creates a major waste issue.
For this reason, I recommend you bring a reusable bottle and invest in a SteriPen water purifier (much better and faster than tablets). Alternatively, you can bring a LifeStraw, a bottle that purifies water as you drink it through its straw.
Be prepared for street harassment. Street harassment happens all over the world, but especially in Latin American countries where machismo reigns. Honestly, I didn't find Colombia to be the worst — it's far worse in Argentina and Nicaragua —  but it will happen with regularity when you're alone. The comments, the catcalls, the hisses.
The single best thing you can do is ignore it. These men are looking for a reaction. And 98% of the time, it doesn't escalate into anything worse. If you feel nervous, go into a shop or restaurant and call an Uber or wait for them to leave.
If someone robs you, GIVE THEM WHAT THEY WANT. Nothing is worth your life.
Parts of Colombia are at high altitude and it takes some getting used to. Bogotá is especially high at 8,660 feet. When you're at a higher altitude, you'll exhaust yourself doing normal things like climbing stairs, and — THIS IS IMPORTANT — you'll get drunk much faster. If you're going from a low elevation to a high elevation in a day, take it easy on the first day. If you go from Cartagena to Medellín to Bogotá, you'll slowly progress in elevation.
Malaria is present in most of Colombia, excluding high altitude areas like Bogotá. This is the Colombia malaria map from the Center for Disease Control in the US. Some travelers choose to take malaria pills and some choose not to. I'm not going to tell you what to do because that's a conversation you and a medical professional should have. I recommend seeing a travel doctor.
The zika virus is also present in Colombia. Here is a map. Zika should be a concern of pregnant women, partners of pregnant women, and women who intend to become pregnant soon, but if you're none of those things, you don't need to worry. Bogotá is at a high enough altitude that mosquitos are not present and zika is not a factor. Again, this is a conversation to have with your doctor.
Bring motion sickness medication. You will probably be driving through some mountainous areas. I felt nauseous as hell on my four drives into and out of Medellín, which is surrounded by mountains. I recommend meclizine (the generic version of non-drowsy Dramamine).
Be careful about your drinking. Drink less than you ordinarily would at home — two drinks is a good limit. Only take drinks from bartenders, never take a drink from a stranger, and always keep it with you and keep an eye on it. Keep in mind that you get drunk faster when at a high elevation.
Spend extra money on staying safe. If it costs you money to take an Uber rather than the metro, or to stay in a hotel in a nicer neighborhood, do it. It's worth the peace of mind. Don't pinch pennies on your safety.
Don't go on cocaine tours. There are some backpacker tours in Colombia that will take you to cocaine processing facilities (!!) — surely created to capitalize on Colombia's dangerous reputation. Honestly, why would you even do this?!
Get a digital guidebook and keep it on your phone. Even today, I always keep a guidebook PDF on my phone — it's great for calculating approximate time of journeys, knowing what days places are closed, and it lists medical centers you should go to in case of emergency.
I'm a big fan of Lonely Planet guidebooks — get the digital version of Lonely Planet Colombia, or if you want to save money, just buy the Colombia chapter of Lonely Planet South America on a Shoestring.
Most importantly, you have no obligation to be nice to anyone. Women often feel the need to be nice and please people at all costs. You don't have to anywhere — especially so in Colombia. If anyone is making you feel uncomfortable, just leave. Trust me — you won't be the rudest person they meet that day. And so what if you were? You're never going to see them again.
---
READ MORE:
Top 10 Travel Safety Tips for Women
---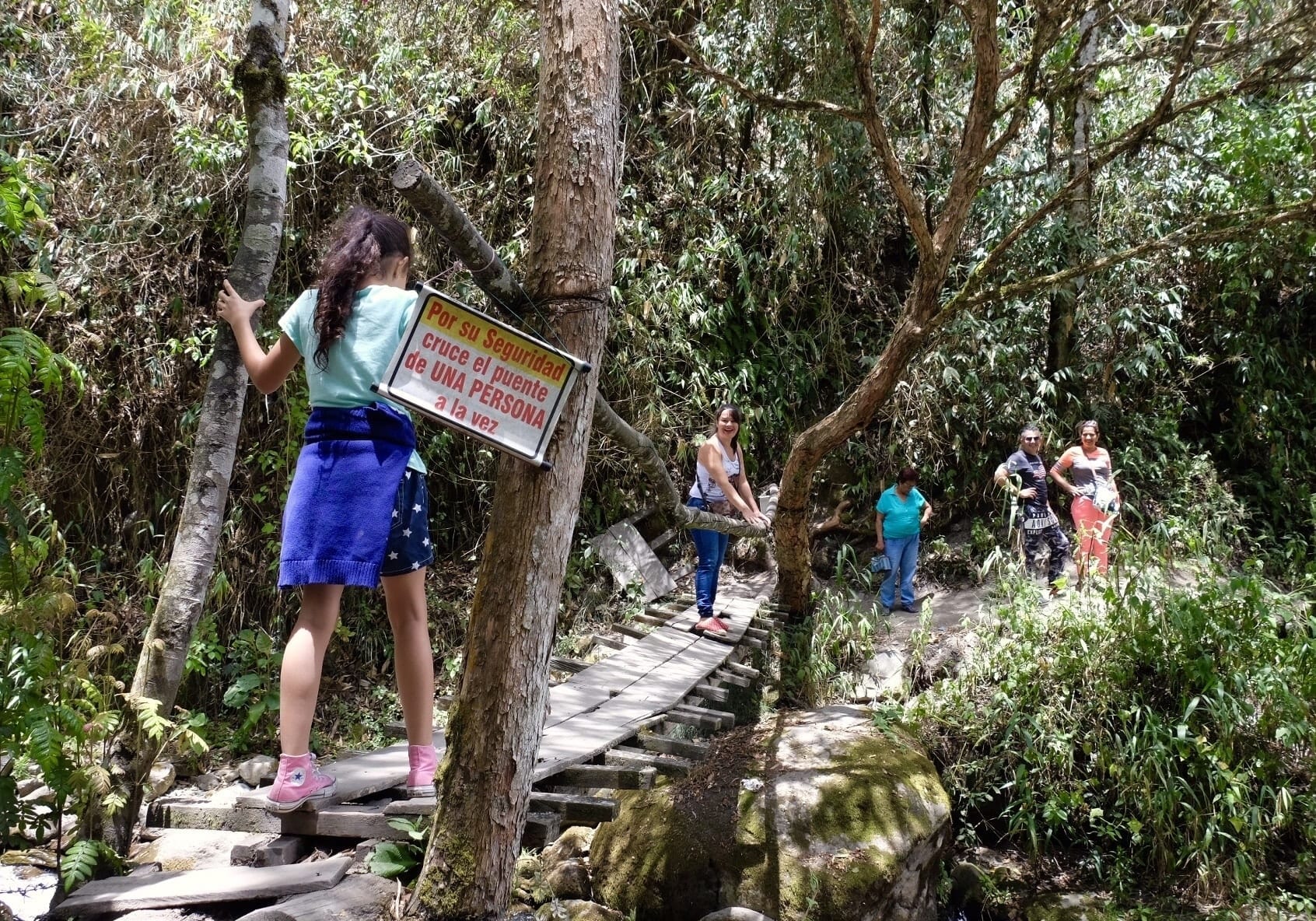 You'll Need to Speak Spanish in Colombia
It's good to learn a bit of the local language wherever you go, but you should especially make an effort to learn Spanish before visiting Colombia. The language barrier here is significant. Even in Cartagena, the most touristy city in the country, I had to struggle through my kindergarten-level Spanish everywhere outside the walls of the old town.
I've traveled a lot in Mexico and Central America, where it's easier to get by mostly in English. One example: most small guesthouses in Central America have at least one family member who can speak English well enough to communicate with guests. But in Colombia, it's common for nobody to speak a word of English in small guesthouses.
Spend time learning Spanish before you go — at least the basics. It will make your solo trip to Colombia so much easier. If you don't know where to start, DuoLingo is a fun free app for language learning. You may want to get a Latin American Spanish phrasebook, too.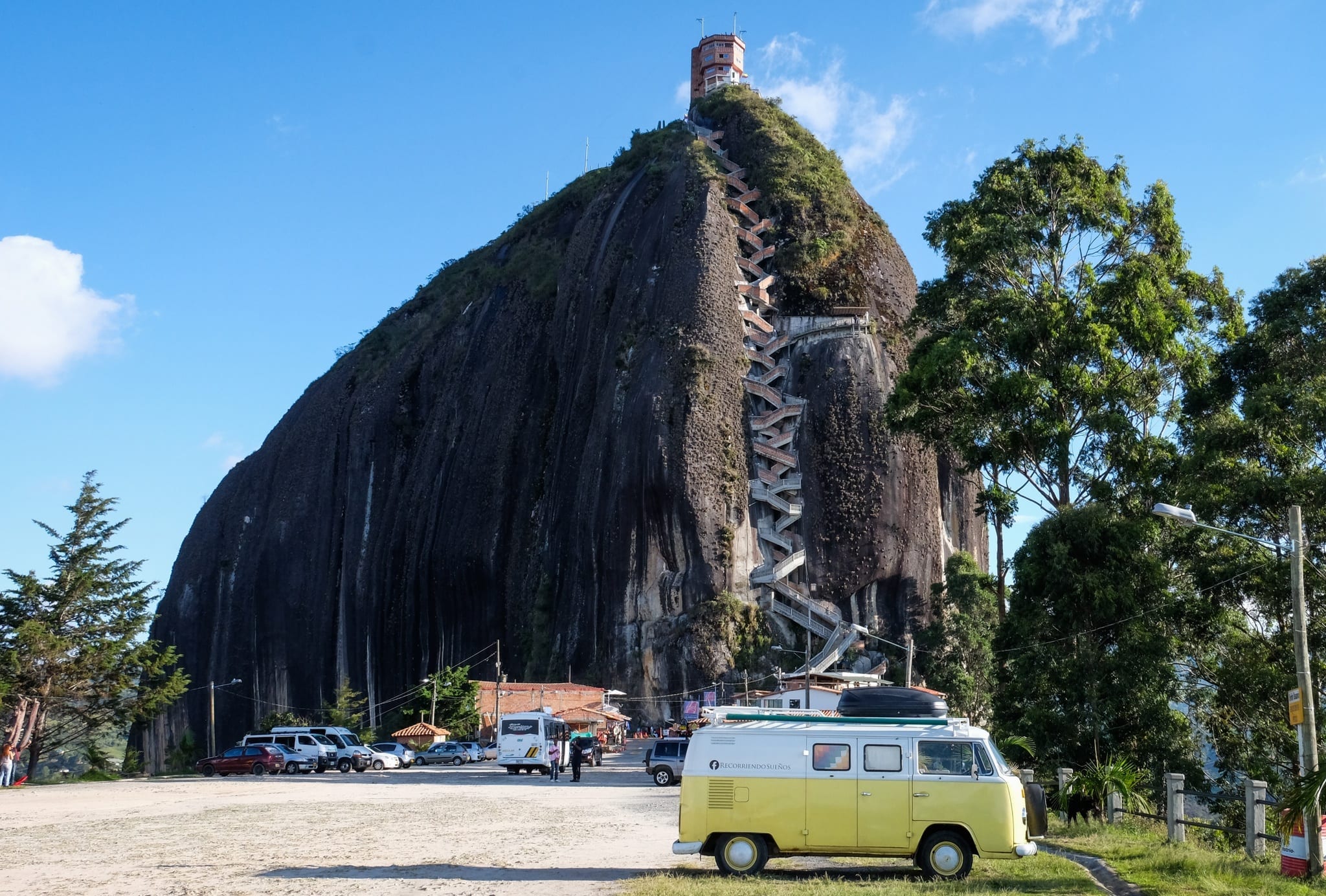 The Best Experiences in Colombia
There are so many wonderful things to do in Colombia. Here are a few of my favorites:
Try dozens of different fruits! Did you know that Colombia has the greatest fruit biodiversity in the world? Seriously! Take this as an opportunity to try all kinds of fruits and discover your favorites. Granadilla, lulo, and feijoa were my favorites.
The single best activity I did in Colombia was the Real City Exotic Fruits Tour in Medellín. Once you do that tour, you'll know what to ask for at fruit and juice stands for the rest of your trip. Taking that tour is a gift to yourself!
Take Instagram shots in the streets of Cartagena. Cartagena is one of the most beautiful cities in South America — and it's made for Instagram! Spend your days walking through the streets and admiring the giant doors. And since you're traveling solo, hire a photographer from a company like Flytographer to get great Instagram shots for you.
Climb the giant rock in Guatapé. El Peñon is an enormous rock in the middle of nowhere. So what are you supposed to do with it? You climb it! There's a staircase along one of the sides. While it looks easy, you'll soon be out of breath if you're not used to living at this altitude — but the views at the top, of jagged lakes and islands, are so gorgeous. Book a half-day tour from Medellín here.
Climb steps and feel some Catholic guilt. Being such a mountainous country, Colombia has staircases everywhere — and quite a few of them choose to evoke the Stations of the Cross. As you're climbing the stairs, out of breath because you're not used to the altitude, you'll see a sign reading Jesús cae la primera vez (Jesus falls the first time). And you'll roll your eyes and think, "I get it, Jesus, you had it much worse."
Explore the salt cathedral of Zipaquirá. Just outside Bogotá is a massive underground salt cathedral. The sheer size of it will blow you away — it just keeps going further and further back! I loved making the half-day trip from Bogotá. Transportation here is a bit of a hassle so I recommend booking a transfer from Bogotá to the cathedral and back. The town of Zipaquirá is lovely, too.
Finding the perfect handmade souvenir. There are lots of crafts for sale throughout Colombia, but my favorite is a wooden model of a Cartagena door that I bought in Salento. It's white and ornate — most of the doors are colorful but I wanted to match my white-and-gray bedroom — and it's sitting on my desk as I type this.
Dance to salsa and drink mojitos in Cartagena. One of Cartagena's best spots for a night out is Cafe Havana. The salsa band is outstanding, the mojitos are delicious, and it's a beautiful way to get swept up in the magic of this beautiful colonial city,
Try some coffee at the source. The Zona Cafetera is the source of much of the world's Colombian coffee. There are lots of beautiful villages around here, but I fell madly in love with Salento. One day I made a pilgrimage to a coffee producer just outside town and I got to see coffee at every stage before it gets bagged. And of course I had to have a cup at the end — rich, dark, and right at the source.
Try a hot chocolate with some cheese in it. One of my favorite specialties in Colombia was its hot chocolate, made from rich melted dark chocolate bars — but the best part is that they give you a big lump of cheese to put in it! It sounds crazy, but the sweet-and-salty combination is just perfect.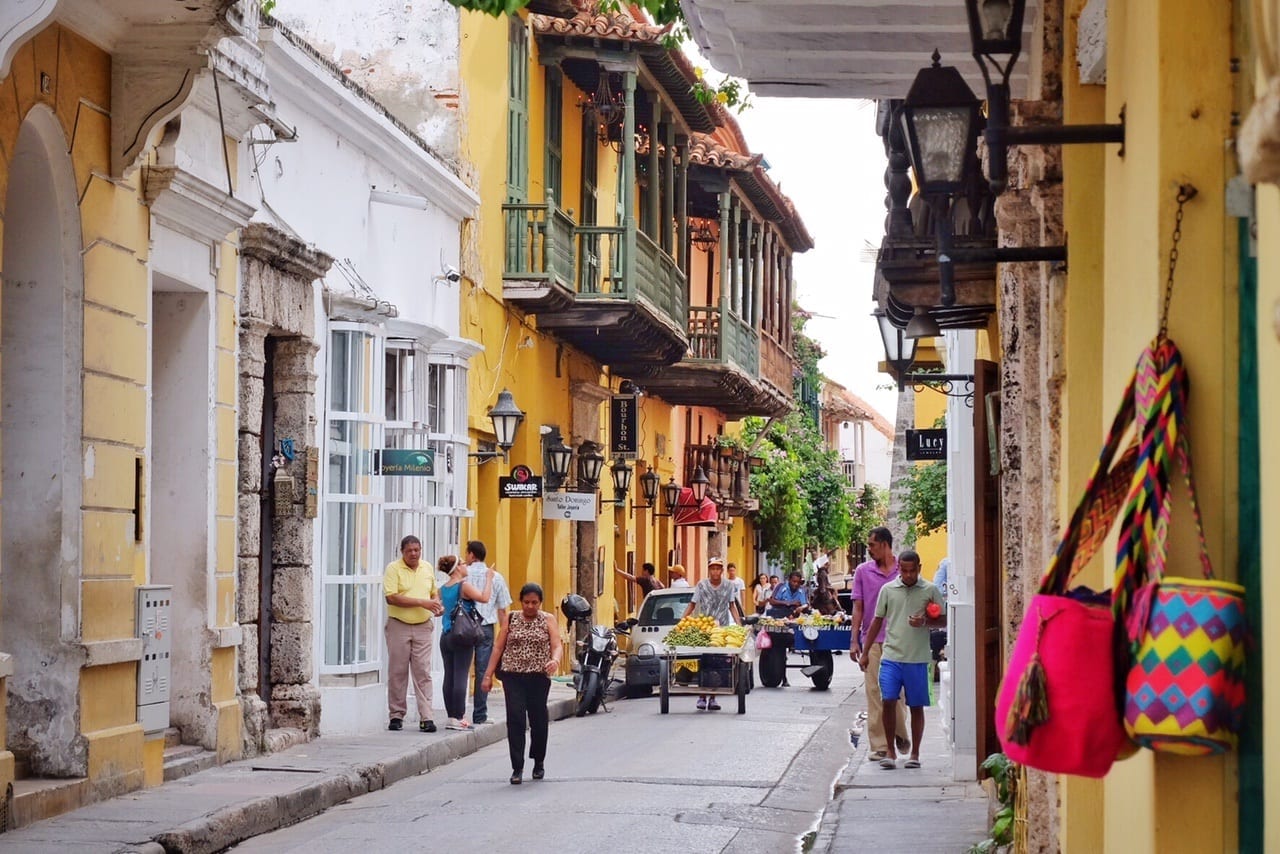 Where to Go in Colombia
Colombia is a very diverse country and can appeal to a variety of travelers. Whether you want to dance all night in big cities or spend days trekking through the jungle far from civilization, Colombia has plenty of destinations for you.
Cartagena — This UNESCO World Heritage-listed town on the Caribbean Sea is the most touristed spot in Colombia, which makes it an ideal spot for the beginning of your trip. This beautiful town is filled with Colombia's most beautiful architecture, including its signature giant doors. Be sure to try the Caribbean-influenced cuisine here, like ceviche and coconut rice.
Bogotá — Colombia's capital is a major cultural hub with tons of museums, beautiful neighborhoods, and lots of art. Don't expect good weather, and the elevation will leave you breathless at times, but Bogotá is a fascinating city with lots to do.
Tayrona National Park — If you've seen an idyllic photo from a beach in Colombia, it was likely from here. Tayrona National Park is home to beaches, jungles, and hostels where you can fall asleep in a hammock to the sound of the waves.
Ciudad Perdida (Lost City) — This is Colombia's most popular trek. Departing near Santa Marta, you'll spend 4-6 days trekking through the jungle. It's not as popular as the Inca Trail in Peru, but it's getting there quickly.
Medellín — The formerly dangerous drug town of Medellín is now known as the city of eternal spring and a digital nomad hotspot. Ride the cable cars to get views around the city, go on a fruit tour to enjoy Colombia's unique fruit biodiversity, or visit one of the many excellent museums.
Guatapé — A colorful small town not too far outside Medellín, Guatapé is best known for El Peñon — a giant rock rising out of the ground. You can climb stairs to the top for the best view in Colombia: jagged lakes and tiny islands as far as the eye can see. Be cautious, the altitude makes this tougher than you'd think!
Salento — This is my personal favorite spot in Colombia: a small town in the heart of the Zona Cafetera, or coffee-producing region. This is a good spot to relax and enjoy the calm atmosphere. Other towns in the Zone Cafetera are worth visiting as well.
Valle de Cocora — Just outside Salento, this valley is home to hiking trails and the tallest palm trees in the world. You can go horseback riding or hiking on public or private trails (the private trails cost about $1), and you'll get some of your best scenery photos from this region.
San Gil — A popular adventure travel destination in Colombia, people come here to hike, raft, or throw themselves off cliffs. It's all in the name of adrenaline.
Calí — If you're into salsa dancing in the least, this is where to go. Calí can be a bit rough, but the salsa style here is unique and unforgettable. You don't come here to be a typical tourist — you come here to dance all night with locals. The nightlife here is legendary.
Colombian Amazon — Yes, you can explore the Amazon in Colombia! Leticia is the hub to fly into. Use this as a base to explore the beach on foot or by boat and witness wildlife the likes of which you've never seen.
Baranquilla — This seaside city (hometown of Sofia Vergara!) isn't on most travelers' itineraries, but you can find a lot of direct flights here from the States, and it's home to Colombia's biggest Carnival celebration.
San Andres and Providencia — These two Caribbean islands are closer to Nicaragua but are part of Colombia. Colombians go for the weekend for sunbathing and tax-free shopping, but once you get out a little bit, you can have white sand beaches to yourself.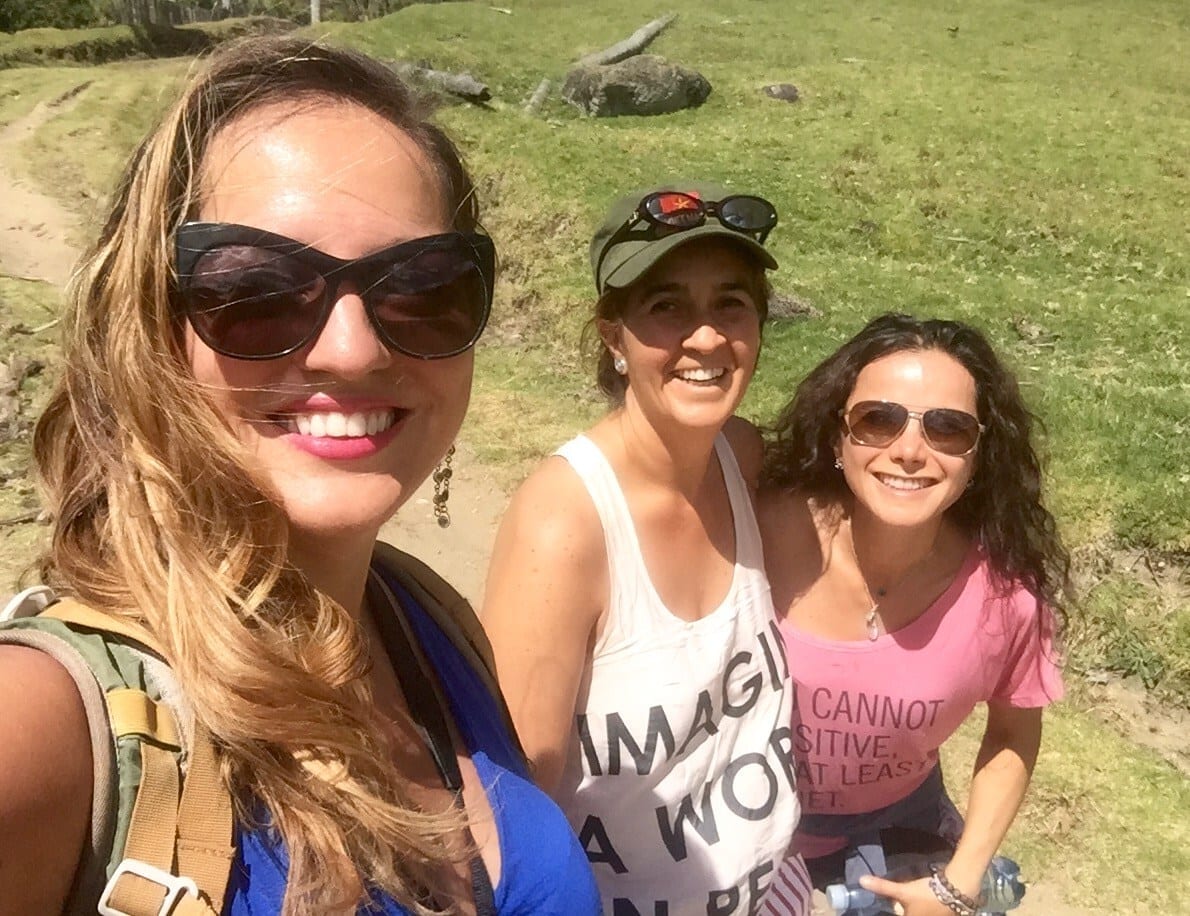 How to Meet People in Colombia
If you want to meet people, you're in luck — Colombians are gregarious and friendly. I met these two women while hiking in the Valle de Cocora. Amusingly, I was huffing and puffing through the altitude — but as Bogota residents, it was actually easier for them oxygen-wise! We chatted for a bit — they offered to switch to English, a godsend — and we spent some time hiking and chatting.
Beyond the serendipitous instances, here are some ways to meet people:
Consider staying at a social hostel. You don't have to stay in a dorm — I stayed in a private ensuite room at The Black Sheep in Medellín, an excellent, well-located hostel that runs tours and has all kinds of activities.
Join tours. I made a friend on my Cartagena food tour and we went out to a salsa bar later that night. I made a few other friends on tours in Medellín.
Look for Couchsurfing meetup events in Colombia. Couchsurfing isn't just for free accommodation — they also put on meetup events where everyone is welcome. I think South America has the best Couchsurfing scene in the world.
Join a meetup on Meetup.com. Whether you're into travel, running, movies, board games, or just want to meet a group of nice people, there's a Meetup for that.
Put out feelers on social media. Often a friend of yours will have a cousin or friend who will offer to meet you for coffee, just so you know someone in the city. My friend's husband is Colombian and she connected me with his cousin in Bogotá. We ended up going out dancing!
Tinder. If you're looking to date or hook up, have fun! Colombia is full of beautiful people.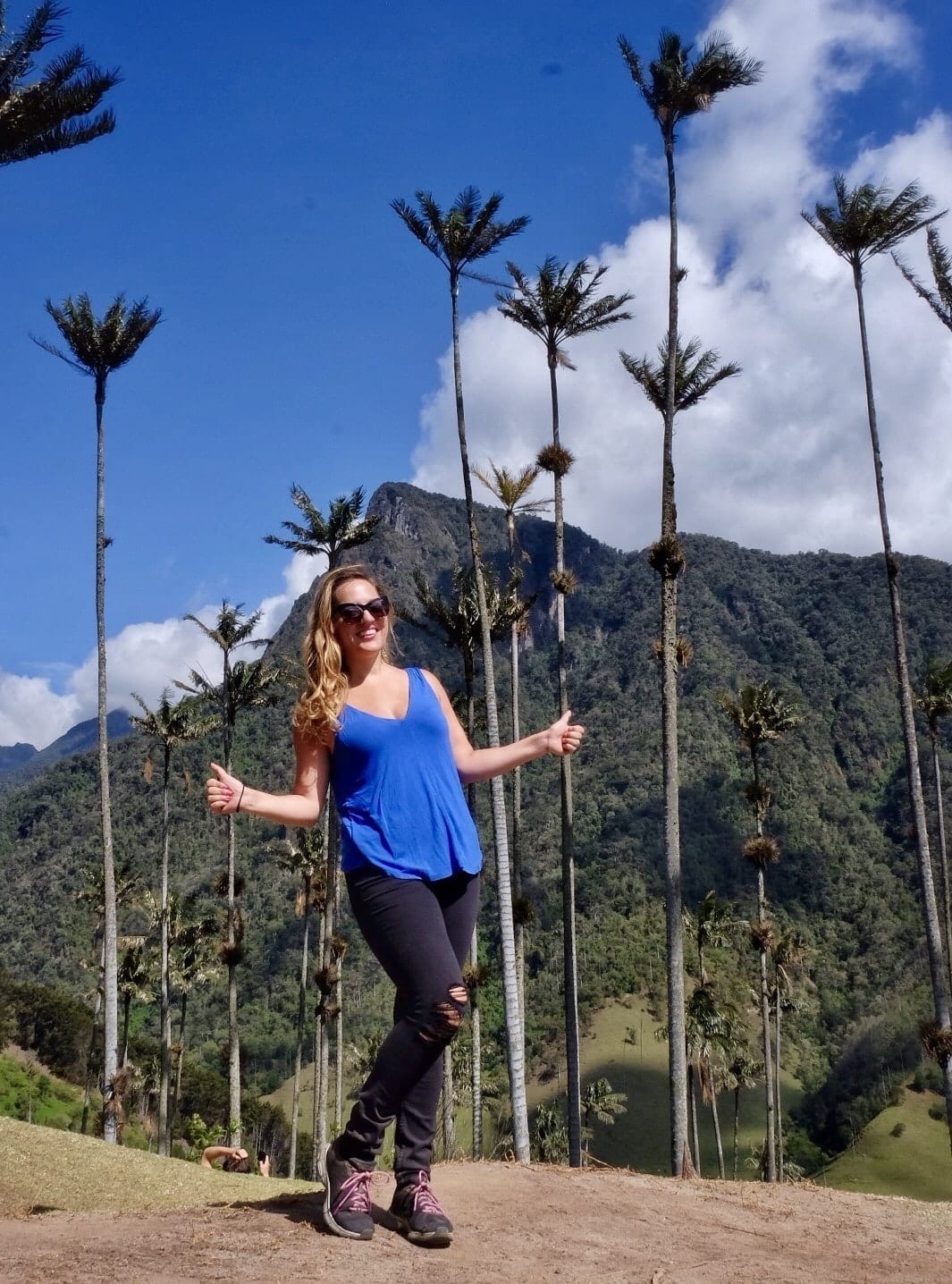 What to Wear in Colombia
When you're traveling solo as a woman, you should dress similarly to the locals. This helps you blend in and often gets you more respect. The goal isn't to pass as a local, it's to pass as a longtime resident who knows the area well.
Colombia's destinations have wildly varying climates. Bogotá is often chilly, overcast and rainy, not unlike Edinburgh. Cartagena is hot year-round and one of the most brutally humid places I've ever been. And Medellín is famous for its clear skies and mild, springlike weather. If you're planning to see a lot of Colombia, you'll need to pack for these different climates.
So what should women wear in Colombia? Jeans. Almost always. Colombian women love their denim and almost always wear jeans unless they're dressed up for a special occasion. In general, Latin American women tend to cover their legs but are more liberal with their tops. I would wear jeans everywhere I went and add whatever worked for the climate.
In Cartagena, I wore the local uniform of jeans, flip-flops, and a cotton tank top. (Fun fact: when I wear this outfit in my Dominican neighborhood in New York I often get spoken to in Spanish first.)
Yes, wearing jeans was borderline torturous on the humid August days — but I did not regret this decision. Most tourist women in Cartagena were wearing rompers, short dresses, or short-shorts, which instantly marked them as outsiders.
In the milder areas of Medellín and Salento, I wore jeans and a t-shirt with either flip-flops or flats. I would top it with a cardigan or fake leather moto jacket when I needed an extra layer.
Bogotá was the chilliest, and I would layer up with jeans, socks, flats or boots, a long-sleeved top, my fake leather moto jacket, and a Speakeasy Travel Supply scarf.
Here's what I recommend packing for a solo trip to Colombia:
Slim or skinny jeans. A lot of people say not to travel with jeans, but I couldn't disagree more. I live in jeans; Colombians live in jeans; jeans are the best way to fit in. I wore skinny jeans, and this seemed to be the most popular cut of jeans among Colombian women.
Comfortable shoes. I have bad arches so almost everything I own is from The Walking Company. Depending on where you go in Colombia, I highly recommend their orthotic flip-flops (yes, orthotic flip-flops exist and they are a GAME-CHANGER!), black ABEO flats (this brand is outstanding and they have excellent arch support) or a pair of boots. If you plan on hiking, you'll want to bring hiking boots or sneakers. (I did light hiking and survived with just sneakers.)
Speakeasy Travel Supply scarf. These beautiful scarves are designed and sewn by my friend and have a hidden passport pocket in them that no thief will know exists. I love these scarves (I even designed my own!) and they are so good at keeping your valuables hidden.
Crossbody purse. I recommend using a crossbody purse, made out of a tough material like leather or fake leather, that zips shut. This is the kind of purse that is much harder for thieves to snatch. I recommend many purses in this post.
Light jacket. I found my little fake leather jacket to be ideal for Colombia — warm enough when paired with a scarf in Bogotá, but also a good option for when the evenings turned chilly in Medellín and Salento.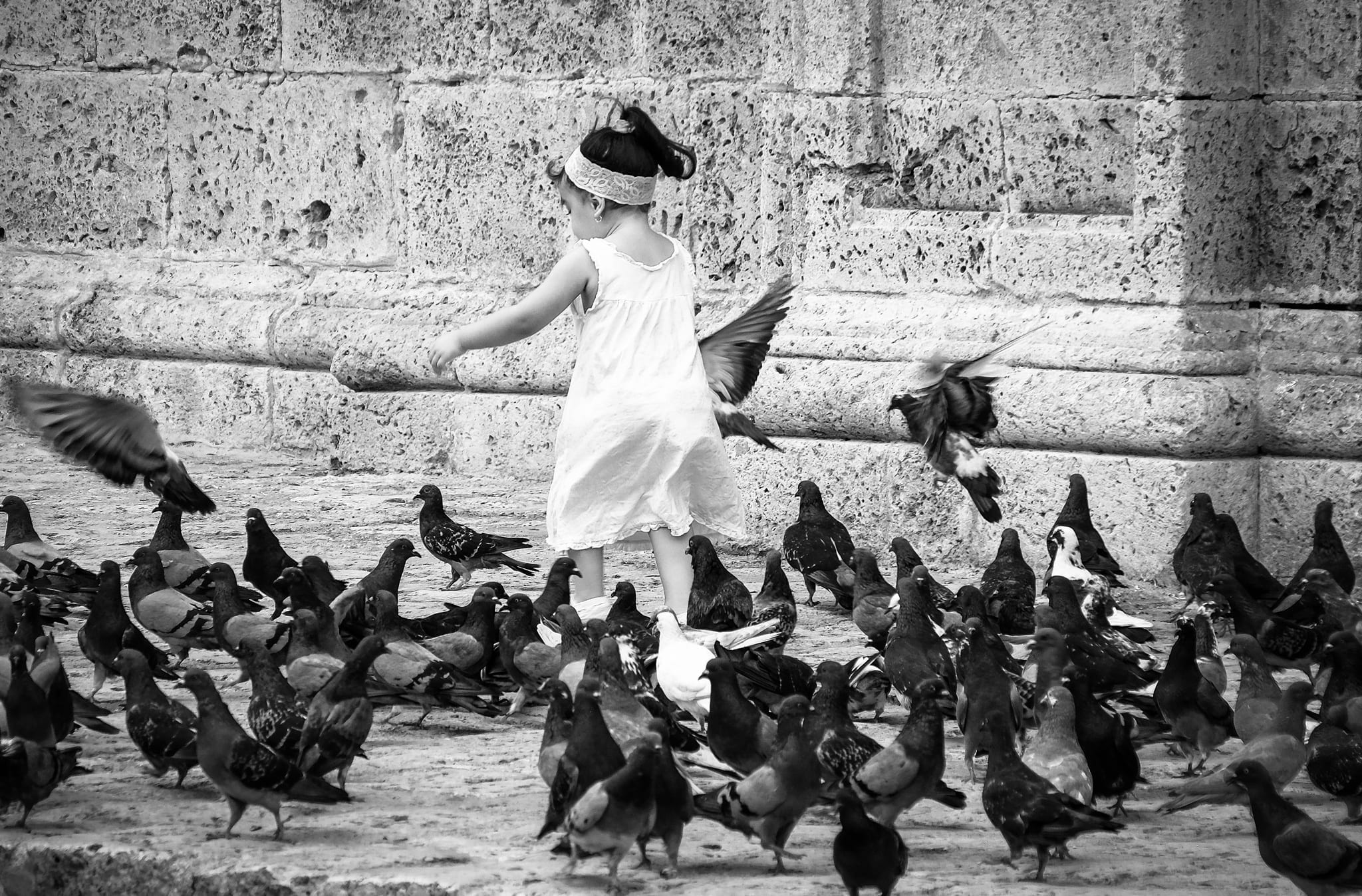 Travel Insurance for Colombia
Travel insurance is vital for trips to Colombia — or any other country. If you get appendicitis while in Medellín or fall while hiking in the Valle de Cocora, travel insurance will help you in your time of need and protect you from financial ruin. If you need to be flown home, it could save you well over $100,000.
And it's not just about injury. If you get robbed, travel insurance can refund you for what was stolen from you. If your flights are cancelled due to weather, travel insurance can refund you. And if you have a death in the family and need to get home immediately, travel insurance will help you get home fast. I use and recommend World Nomads travel insurance for trips to Colombia.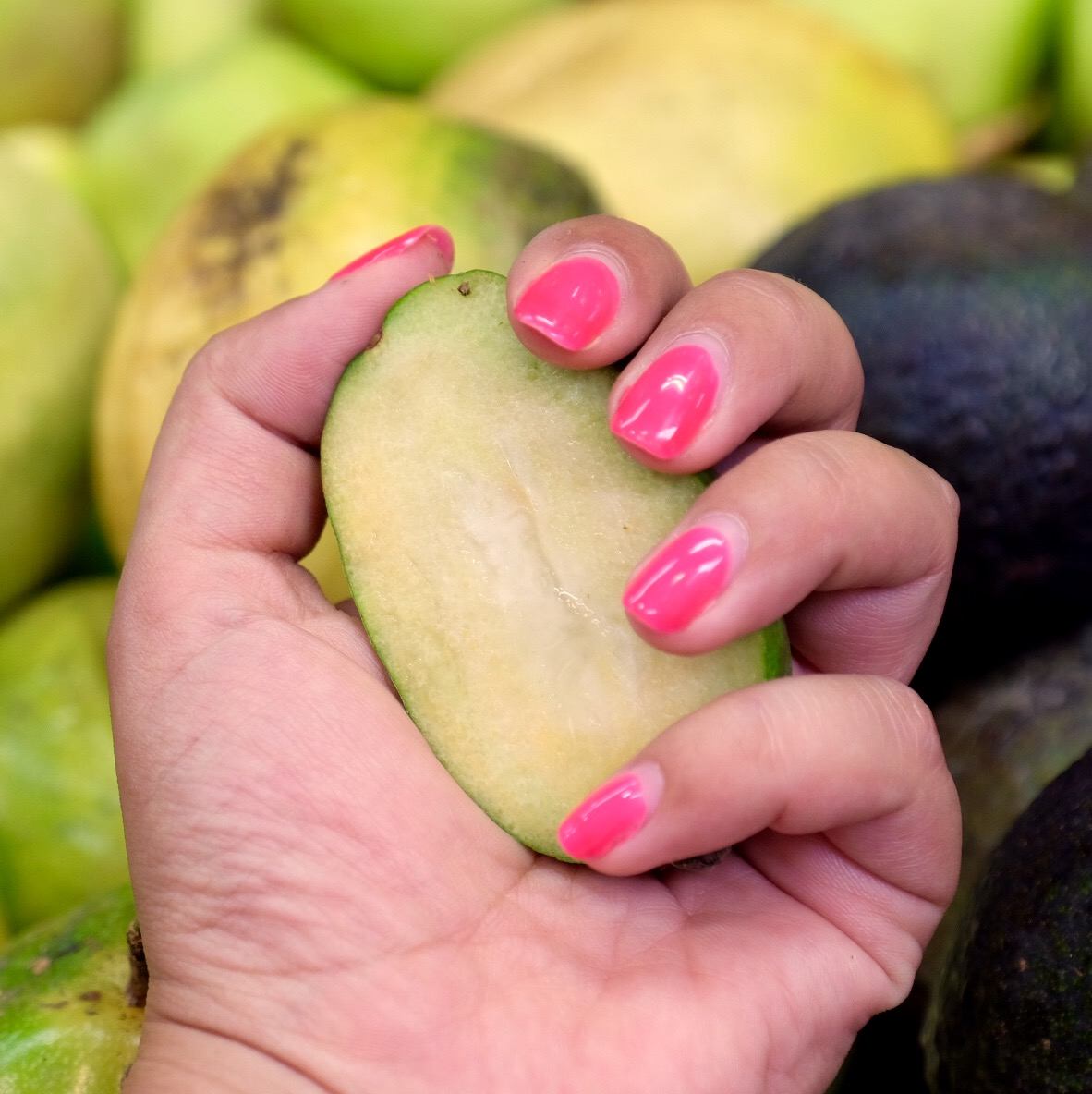 How NOT to Travel in Colombia
When on a fruit tour in Medellín, I met a sweet 20-year-old Israeli girl. And while she was a very nice person, my God, she was the single most clueless traveler I've ever met — the living embodiment of Karen from Mean Girls. Here is just a handful of the things she did wrong in a two-hour period:
She was a space cadet. She walked around with a dazed smile on her face rather than keeping her head down and staying focused.
She wore the shortest shorts I've ever seen. Her butt hung out of the bottom; her whale tail of a thong poked out the top. This market was in a part of Medellín where no tourists go. Literally nobody was dressed like that in the market.
The men stared at all the women in our group, and yelled things out at me when I was exploring on my own. But every man and woman in the market gawked at this girl's lack of clothing, and had she not been in a tour group, I'm certain she would have been targeted.
She walked around with her purse hanging open. It was like an invitation to pickpockets.
She didn't speak a word of Spanish. She didn't even say hola or gracias to the locals she met.
She didn't carry a map on her, nor did she have a data plan on her phone. I helped her figure out how to get to her next destinations, and I honestly have no idea how she would have found her way if I hadn't been there to direct her.
Honestly, I have no idea how this girl survived. She told me she had already been robbed at gunpoint in Peru, which is awful — nobody deserves that. I hope she made it home to Israel safely.
But let this be a lesson to you — this girl demonstrated the absolute worst way to travel as a solo woman in Colombia. Hell, this would be a bad way to travel anywhere.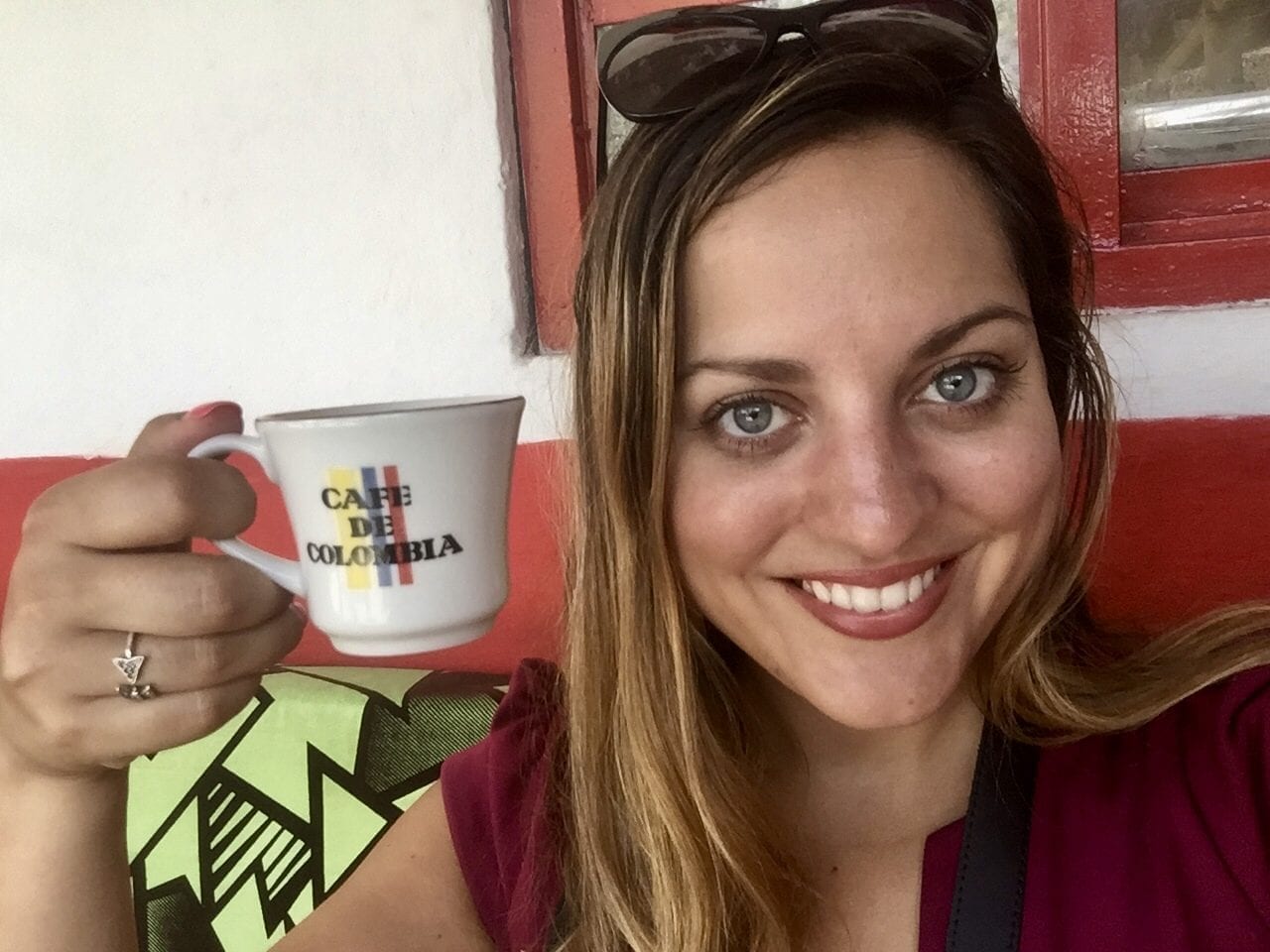 Colombia is waiting for you!
Don't worry — if you've read this much, you're going to be nothing like that clueless girl I met in Medellín. You are going to love Colombia.
Go have the time of your life. Then come back and tell me all about it.
---
READ NEXT:
Traveling in Colombia: The Best Moments
---

Have you traveled solo in Colombia? Share your tips!
Autor: Adventurous Kate
Fuente de contenido